ADP vs. Square Payroll 2022
ADP offers more payroll features for midsize businesses while Square Payroll's affordable pricing is perfect for small-business owners.
Data as of 11/18/22. Offers and availability may vary by location and are subject to change.
*Base fee waived for contractor plan only. Employee payroll plan starts at $35.00/mo.
The bottom line: Square Payroll is the perfect choice for business owners who need to run payroll on a budget, especially employers who work solely with 1099 contractors. ADP is much more expensive than Square Payroll, but its comprehensive HR features, payroll tools, and customer support can make the price worth it for midsize business owners who can afford it.
Learn more about each product's strengths and weaknesses in our  ADP vs. Square Payroll comparison below.
Compare Square Payroll vs. ADP: Top payroll features
| | | | | | |
| --- | --- | --- | --- | --- | --- |
| Brand name | Starting monthly base price | Starting monthly price per payee | Employee benefits administration | Workers comp integration | Learn more |
| | $0.00 | $5.00 | Yes | Yes | See Plans |
| | $79.00 | $4.00 | Yes | Yes | See Plans |
Data as of 11/18/22. Offers and availability may vary by location and are subject to change.
*Base fee waived for contractor plan only. Employee payroll plan starts at $35.00/mo.
Both ADP and Square Payroll are fully automated online payroll programs for small businesses. No matter which payroll software provider you choose, all you need to do is enter your employees' pay information and hit a button to run payroll. The program itself will calculate paychecks, make the right paycheck deductions, and automatically remit payroll taxes to the federal government on your behalf.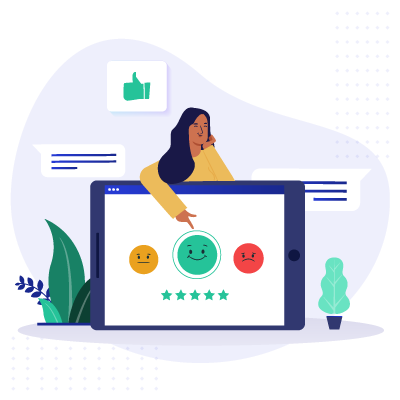 Expert Advice, Straight to Your Inbox
Gain confidence in your business future with our weekly simple solutions newsletter.
Most affordable: Square Payroll
Of the two payroll programs, Square Payroll is easily the most affordable. Its base fee is only $35 a month compared to ADP payroll program's high starting price of $79 a month.
Plus, Square Payroll's pricing is much more transparent than ADP's. You'll have to contact ADP customer service directly to get a customized online payroll quote. Meanwhile, Square Payroll lists its pricing for both plans directly on its site. It doesn't have any hidden fees while some of ADP's services cost extra. (Again, you'll have to speak with a sales agent to learn exactly how much more certain services cost.)
Most plans and HR features: ADP Run
Square Payroll has just two online payroll software plans: its contractor only plan, which has no monthly base fee, and its standard employee payroll plan, which starts at $35. No matter how large your business grows, you can't add more tools that would help you deal with more complex HR needs—Square Payroll simply doesn't have any.
In contrast, ADP's payroll program for small businesses, ADP Run, has four plans for businesses. (ADP Workforce is ADP's software for businesses with 49 to 1,000 employees.) Each ADP Run plan adds payroll and HR features that help you support more employees as your business grows. While ADP Run isn't a total HR solution, it definitely has more HR support for small businesses than Square Payroll.
Square's contractor-only plan and standard employee payroll plan have the same basic payroll and HR features—the only difference between the two plans is their price.
Square's key payroll features include:
Full-service payroll (automatic paycheck calculation, deductions, and tax filing)
Unlimited payroll runs
Employee self-service portal
Integration with the Square suite of products, including Square POS
End-of-year tax form filing
Direct deposit, check, or Square Cash App payment options
Free multi-state payroll
Pay special attention to that last bullet point—few payroll providers offer free multi-state payroll. Most of them, like QuickBooks Payroll, charge an additional fee per state. (SurePayroll notably charges a flat fee of $10 a month to run payroll in two or more states.)
In other words, if you're paying 1099 contractors in multiple states, it's almost impossible to find a cheaper payroll provider for your needs than Square Payroll.
All of ADP's payroll service plans include the base features you get with its cheapest plan, ADP Essential:
Full-service payroll
Basic electronic payroll reports
Automatic new-hire reporting
Direct deposit or debit payroll card payment options
Employment verification and new-hire self-onboarding
Employee wellness program access
You'll notice that even ADP's basic payroll plan includes more HR features than Square Payroll, which has next to none. Put another way, Square Payroll is better for companies that don't have complex employee needs, while ADP works better for companies that want more support for human resources.
ADP Enhanced Payroll adds only a few more HR tools, such as background checks and access to ZipRecruiter. It does, however, add quite a few more payroll features. Most importantly, you get wage garnishment support, labor compliance posters for your workplace, and the option to pay employees via check.
For the record, many payroll providers include similar HR features with their basic payroll plans, most of which cost less than ADP's plans. For instance, wage garnishment is an essential feature of every QuickBooks Payroll plan. Square Payroll doesn't charge extra to pay employees via check. And SurePayroll's self-service and full-service plans (starting at $19.99 and $29.99 respectively) include labor law posters, basic HR documents and templates, and HR support. 
ADP Complete Payroll & HR Plus
You won't get more payroll features with the Complete Payroll & HR Plus plan, so don't upgrade if you have all the payroll tools you need with the Enhanced or Essentials plan. Instead, choose this plan for enhanced HR tools, including these:
Live, on-demand HR support
Employee handbook setup wizard
HR document and compliance library access
HR tracking, including alerts and notifications
ADP's HR Pro plan adds a dedicated HR support team to your roster. It also gives you employee and employer HR training via Upnetic, an applicant tracking system for hiring employees, and some marketing tools with live help if you need it.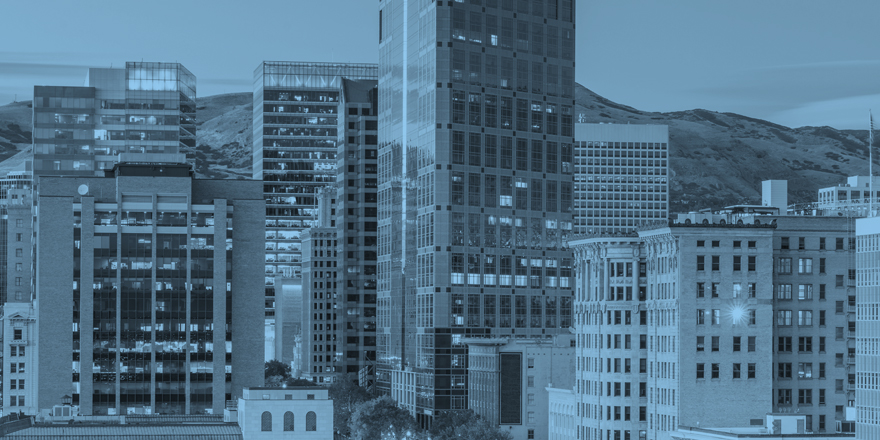 Tired of payroll? Gusto handles payroll taxes and more
With unlimited payroll runs and automatic tax filing, Gusto helps small-business owners worry less about payroll and put more time into growing their business.
Get automatic payroll tax filing, including end-of-year tax forms
Manage workers compensation insurance
Track paid time off, sick leave, and holiday pay
Most user-friendly software: Tie between Square and ADP
Square Payroll and ADP Run both have intuitive, user-friendly interfaces and apps. While any new software has a learning curve, Square and ADP try to make your adjustment to their platforms as easy as possible. Square Payroll offers live support during your setup and extended customer service hours, while ADP has 24/7 support for all customers.
Plus, both Square Payroll and ADP have payroll apps that employers can use to pay employees on the go. Employees can also use a version of each app to clock in and out, see their pay stubs, and view their benefits.
At this point, most payroll providers have payroll apps for employers, though Gusto Payroll, OnPay, and Patriot are notable exceptions. (All three providers have mobile-optimized websites, but payroll apps are simpler and easier for payroll runs.)
Still not sure which payroll processing service to choose? Get a free payroll quote
Square Payroll and ADP Run aren't the only payroll service options for small businesses. Enter some information below about your business's size and payroll needs to get up to five free, customized payroll recommendations.
Square Payroll and ADP are two solid, fully featured payroll management solutions for small businesses. If you're still trying to decide which one is right for you, we recommend Square Payroll if you value affordability and ADP if expanded HR features are your top consideration.
If you're looking for a Square Payroll or ADP alternative, view our list of the year's best payroll software for business owners, where you'll find in-depth reviews of eight additional payroll solutions.
Square Payroll vs. ADP FAQ
Is Square Payroll expensive?
No, Square Payroll is not expensive, especially when compared to ADP. If you're using Square to pay contractors only, you pay just $5 per month per contractor. If you work with both contractors and W-2 employees, Square costs $35 a month plus $5 per payee.
Square Payroll also has fewer hidden fees than many payroll services. (For example, while Paychex Payroll is a good payroll company, it does charge you extra for full-service payroll tax filing and end-of-year tax forms.) You can pause your Square account any time at no charge, which is a useful feature for seasonal businesses, and you can run payroll as many times as you need during the month without paying extra.
Finally, Square includes multi-state payroll with its base price instead of charging you extra for each state.
Is ADP the best payroll company?
ADP Payroll is one of the best payroll companies for small businesses. It offers full-service payroll services, which means its online payroll software calculates paycheck amounts and deposits them automatically into your employees' bank accounts. It also automatically calculates payroll tax amounts and files them with state and federal governments on your behalf. Some of ADP's plans include basic HR support, which can be useful for small businesses that don't have an in-house human resources department.
However, ADP might not be the best payroll company for your business specifically. The best payroll management solution for you depends on your payroll budget, number of employees, and preferred payroll features.
Thoroughly research any payroll company before signing up, and make sure to take advantage of free trials so you can figure out which software will be best for you. (ADP offers a three-month free trial, and Square Payroll won't charge you until you run payroll for the first time. You can set up an account and get used to the interface for free.)
Can you use Square for payroll only?
Yes, you can use Square Payroll without using any other Square products. It works well as a standalone product and syncs with accounting software like QuickBooks Online so you can keep your business's finances up to date.
However, Square Payroll integrates seamlessly with Square products like the Square terminal, which your employees can easily use to clock in and out. Square Payroll also lets you pay employees through Square's Cash App, a quick payment option that many employees appreciate.
To evaluate Square Payroll vs. ADP and calculate our star ratings, we compared each company's pricing, features, customer service, ease of use, and overall functionality for small-business owners.
Disclaimer
At Business.org, our research is meant to offer general product and service recommendations. We don't guarantee that our suggestions will work best for each individual or business, so consider your unique needs when choosing products and services.