Top 5 Square Alternatives in 2023
We started with 20 square alternatives and narrowed them down to five of the absolute best. We considered common small-business use cases, pricing, and user reviews to determine our favorite recommendations.
Square is a titan of point-of-sale systems, but it's not right for every business. Many entrepreneurs have used Square and found it doesn't quite fit into their businesses.
Additionally, Square, even though it offers a lot, can feel unfocused to businesses who want a more personalized POS system—one that specializes in their industry. That's where this article comes in.
We've narrowed down the field to some of the best POS systems on the market that you should check out if Square just isn't doing it for you. Our top pick is Shopify because it does many of the same things as Square but has a bit more finesse tying online and in-store selling together.
Beyond Shopify, we've recommended some great POS providers, each with something unique to offer to the modern small business owner.
:

Best overall

:

Best for worldwide sales

:

Best for restaurants

:

Cheapest processing costs

:

Best customer display
| | | | | |
| --- | --- | --- | --- | --- |
| Brand | Monthly fee | Processing fee | Standout feature | Learn more |
| | | 2.4% + 0¢ | Omni-channel selling | See Plans |
| | | 2.6%+ 10c | Compliant in over 100 countries | See Plans |
| | | Undisclosed flat-rate fee | Smart menu tools | See Plans |
| | | Interchange + 15¢ processing fee | Clover hardware integration | See Plans |
| | | Undisclosed flat-rate fee | Smart customer kiosks | See Plans |
Data effective 8/12/21. At publishing time, pricing and features are current but are subject to change. Offers may not be available in all areas.
Each of these services are priced fairly similarly, but there are a few outstanding pricing details to note for a few brands. Firstly, Shopify gives you the most features at the lowest price. That's why it tops our list. What you get for that $29 a month is pretty astounding.
Second, Payment Depot charges processing fees in a way that's designed to save you money on each transaction. While the flat fees of all other providers are easy to understand, Payment Depot's fees change every transaction because credit card companies charge varying amounts for each transaction. So instead of paying a flat fee that covers costs of all possible credit card rates, you pay the actual cost, which is almost always cheaper.
Finally, we have Revel Systems. It's the only provider that also charges a fairly substantial implementation fee of $674. It's an up-front cost that we're not too happy about, but Revel offers a good enough system to help make up for the extra up-front cost.
Now let's get into the individual brands.
Shopify is an incredible Square alternative. It's chock-full of useful features that can handle complicated business tasks:
Buy online, pick up in store
Buy in store, ship to customer
Buy online, return / exchange in store
Mobile checkout
Custom discounts
Custom digital receipts
Staff management
Unlimited products
Multi-location inventory management
Reporting tools
And more
We've only named a few of our favorite features above, but there's so much more Shopify offers.
One of our absolute favorite things about Shopify is how it can fully integrate your online store to your brick-and-mortar locations. Your customers can have access to your entire inventory no matter where they purchase because all your inventory is integrated together.
That means a person could show up in your shop, learn their desired item is at a different store, and have that item shipped directly to their home by a store assistant. That's next-level service.
It's also the main reason we think Shopify is a great Square alternative. While Square does offer both online and in-store integration, it doesn't quite run as smoothly as Shopify. Plus, Shopify has a lower transaction rate than Square.
So, if you're looking for a great Square alternative, Shopify is one of the best.
Lightspeed: Best for worldwide sales
Lightspeed is a pretty amazing POS system because you can use it in so many countries. If you have any interest in taking your business international, Lightspeed is hard to beat.
In addition to its functionality across the globe, Lightspeed has also built a solid POS system that rivals any other modern offering—even Square. That's thanks to the many industries Lightspeed specifically serves:
Apparel
Bar
Golf course
Hotel
Electronics
CBD
Restaurant
Jewelry
Liquor
Sporting goods
And more
If your business is described by any of the above-mentioned industries, then Lightspeed has a specific offering tailored to you. You can go on their website to see even more of the industries they serve.
Because Lightspeed is useful to so many kinds of businesses, it's hard to put together a unified list of features that makes sense for any one business. So instead we're just going to list some of our favorite features:
Accounting integrations
eCommerce tools
Omnichannel selling
Restaurant tools
Inventory management
Fraud protection
If you're doing business overseas, fraud protection is especially important to help you avoid unnecessary chargebacks and to stop scammers before they get too far along the process.
Lightspeed is a great Square alternative because it's able to service so many industries so easily. It edges out Square in its ability to expand into so many countries. If you need a reliable POS that you can use no matter where your business goes, pick Lightspeed.
Upserve: Best for restaurants
Upserve is the king of restaurant point of sale. While Square is a capable restaurant management system, Upserve turns that capability up to 11.
That said, if you have a fairly simple food service business like a single food truck or small counter service restaurant, Upserve is probably overkill. But, if you have a medium to large food service business or businesses, Upserve is as good as it gets.
What makes Upserve so special is the specific features and functions it adds to your POS arsenal:
Staff scheduling
Ingredient-level inventory tracking
One-click ingredient purchasing
Vendor management
Loyalty and marketing program
Online reputation management
Custom reporting
Smart menu management
Online ordering
And more
Let's talk about why some of the above features are so awesome. Firstly, being able to track inventory on an ingredient level is so important in the foodservice industry. Upserve helps you stay stocked while wasting as little food as possible.
Upserve also helps you optimize your menu by generating detailed reports on how items are performing. These reports are so simple as to just show you how much of an item you are selling. However, they also dive into the menu trends that keep people coming back—items that may not sell well but may be a favorite of a small but dedicated group of customers.
Upserve offers so many ways to optimize your restaurant flow. Way more than Square could even dream. That's why Upserve is a great Square alternative for medium to large restaurants.
Payment Depot: Cheapest processing costs
Payment Depot can save you a lot of money on transactions. This is an understated but crucial way to boost your bottom line. You save a little money with each transaction, and those savings just keep growing as you sell more.
Additionally, Payment Depot wants you to pay less as you sell more, so its plans are designed to decrease your processing costs the more you process cards. So, as your business grows, you actually make more money per transaction.
But Payment Depot isn't just about saving you money on processing. It also offers Clover POS hardware. Clover hardware is some of the best in the business, combining quality POS features like inventory management and accounting integrations with an open app marketplace where you can expand and add new software features as you need them.
Basically, Clover terminals give you the power to build a totally personalized POS experience. Combine that with the processing savings you get with Payment Depot and you're well on your way to not only paying less on processing than you would with Square, but you'll also have a more custom POS system than Square can offer.
That's what makes Payment Depot one of our favorite Square alternatives.
Revel Systems: Best customer display
Revel Systems is a bit tricky to recommend because it has a high implementation cost of $674. Not only that, but its $99 per month is not very beginner friendly. That said, Revel is worth looking into if you need unique ways to make more money from every customer visit.
Revel offers smart consumer-facing displays that automatically upsell and provide customers with opportunities to give additional tips to your staff. Being able to make last-minute sales is a key way to bump up each of your tickets, marginally increasing individual sales and seriously increasing monthly profits.
Revel also has great tools for restaurants. It's a little less focused on restaurants than Upserve, but that doesn't stop Revel from offering a complete delivery logistics system, table management, and kitchen management tools. If your restaurant heavily relies on deliveries, Revel is a solid option to look into.
Revel also offers a full-service drive-thru solution for diners who want to pick up food and go. If you've been thinking of adding a drive-thru, Revel makes it easy. That's not something Square can do.
So, if you are willing to look past the up-front costs, Revel can be a huge boon to your business. In fact, it can even do a few things for restaurants Square can't do, making it a solid Square alternative.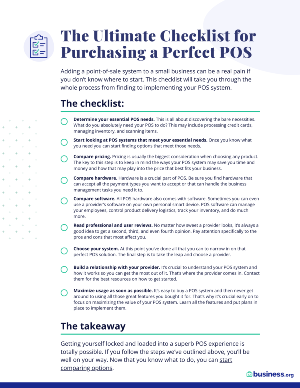 Follow these steps to purchase the perfect POS system
Read our free ultimate checklist for finding the right POS for your business. Don't get saddled with the wrong system. Enter your email and the checklist will arrive promptly.
Each of our chosen brands is a great alternative to Square. All of them have unique and interesting features for specific business types that may make them more suited to your business than Square:
Shopify is great for managing omnichannel sales and integrating all your inventory into one large pool.
Lightspeed is a POS contender that dials in its features for specific industries in addition to providing services that can be used across the globe.
Upserve takes restaurant management to the next level by automating every part of your restaurant flow and helping you make data-driven menu decisions.
Payment Depot brings together cheap processing that helps you save money on each transaction in addition to fully customizable POS hardware from Clover.
Revel Systems give you opportunities to increase each ticket price with customer displays that upsell.
Now all you have to do is decide which Square alternative fits your needs best.
If you feel like you need something more in the line of cheaper processing costs, you should check out our top credit card processing providers.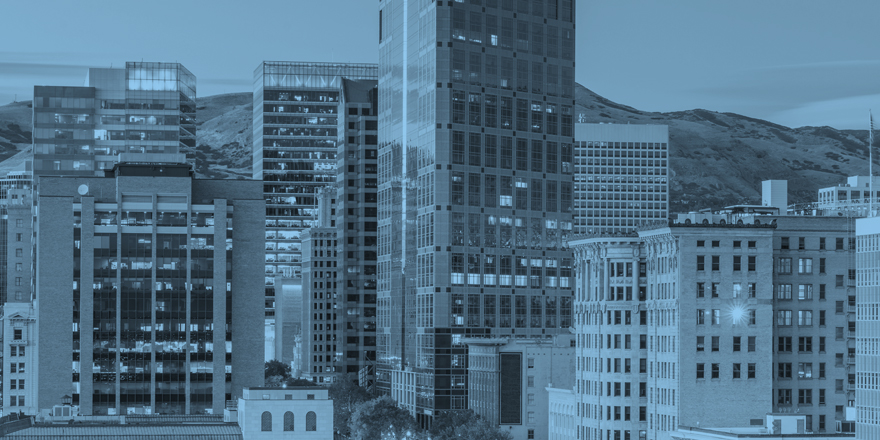 Ready for a better point-of-sale system?
Square is the best free point-of-sale system on the market. From invoicing to inventory tracking, Square gives you all the features you need to boost your POS experience.
Is Square the best POS system?
It depends. Square is a great option for lots of small businesses, but there are many services on the market that may work better for your specific business.
Is Square a good processing solution?
Square is a great processing solution for small businesses. There are plenty of processing services and merchant accounts that charge less in transaction fees than Square, but Square has cost-effective hardware and no monthly fee.
We looked at over 20 top Square competitors and narrowed down the field to the five best. Those five were chosen based on how well they performed in specific business use cases and how reasonable their pricing structures were. We also considered customer reviews and other professional reviews in our process.
Disclaimer
At Business.org, our research is meant to offer general product and service recommendations. We don't guarantee that our suggestions will work best for each individual or business, so consider your unique needs when choosing products and services.