Revel has created a solid restaurant POS system, but it's not for everybody. Our review digs into why Revel may or may not be right for your restaurant.
Last Updated: several months ago
We updated plan and pricing information for 2022.
The Revel Systems' POS (point of sale) solution is a good option for some businesses. Specifically, it's best for restaurants that can make the most from Revel's CRM and kitchen management tools.
But to get reasonable pricing with Revel, you need to have a three-year contract. This might be a turn-off for a lot of businesses, but it's important to note that long contracts are pretty standard for a fully-featured POS system like Revel.
Despite its pricing structure, we think Revel has an offering that's worth learning more about if you're a restaurant owner.
Revel is best for medium-sized restaurants
Revel's POS solution isn't best for small food-service businesses. Instead, Revel is a better fit for restaurants with either a few locations or a steady revenue stream. While Revel does offer features that most restaurants would want, its pricing structure is better suited to established restaurants. That said, if you can afford Revel, it has a lot to offer.
Revel's ability to capture customer information for use in loyalty programs and restaurant analytics is incredibly useful. Also, Revel's restaurant management tools are a great way for restaurants to streamline their service times.
Revel feature price breakdown
As you can see in the table above, there's a few key pieces of information Revel doesn't share about its pricing. Specifically, its processing costs and hardware costs. Reviewers online have complained about being surprised with hardware costs.
Because Revel doesn't list its hardware costs, it's hard to recommend its service over another restaurant POS system with transparent hardware costs (like Upserve). We simply don't know how Revel's pricing actually stacks up.
One thing we do know is that Revel is an iPad-based POS system, so part of the hardware cost will be purchasing new iPads for all your POS stations.
Revel's implementation fee also isn't very pretty, but it's relatively low compared to similar POS competitors on the market.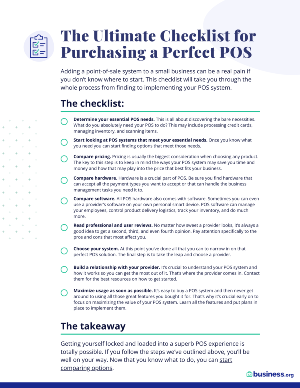 Follow these steps to purchase the perfect POS system
Read our free ultimate checklist for finding the right POS for your business. Don't get saddled with the wrong system. Enter your email and the checklist will arrive promptly.
Compare Revel to top competitors
Data as of 11/16/21. Offers and availability may vary by location and are subject to change.
Restaurant management tools
CRM
Online ordering and delivery
Equipment downtimes
Customer service reps unable to answer questions
Revel excels at improving restaurant workflow and keeping your customers coming back for more. With its restaurant management tools, you can manage the front and back of your restaurant from one place. You can manage tables and book reservations for the front of house and can send orders directly to your kitchen from a server's iPad.
Revel's CRM allows you to capture information about customers when it's time to pay the bill. This information can be used to generate analytical reports about repeat customers and spending habits, as well as be the jumping-off point for a rewards program.
Revel also has online ordering and delivery tools that can help you serve food to more people in more places.
The biggest negative we found? Customer complaints. People complain about hidden pricing, equipment downtimes, and poor customer service. In the highly negative reviews describing equipment downtimes, the length of downtime wasn't extreme, but the downtime came during busy hours—which is exactly when you don't want your system failing.
As far as poor customer service goes, multiple people complained about reps being unable to answer their questions.
Revel has a user score of 3.4 out of 5 on Trustpilot with 415 reviews.¹ There are still a lot of people happy with the service, but quite a few who have had a negative experience. Because of this, we still feel like we can recommend Revel, but with the caveat that the company needs to work on its customer service.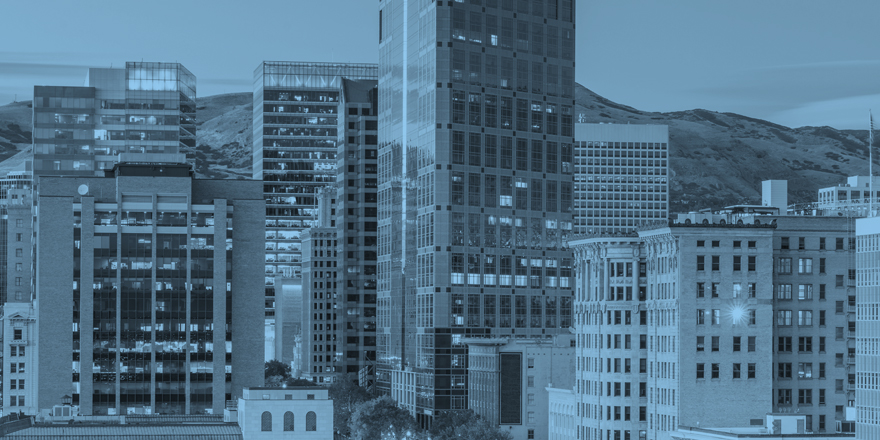 Ready for a better point-of-sale system?
Square is the best free point-of-sale system on the market. From invoicing to inventory tracking, Square gives you all the features you need to boost your POS experience.
It's in the specific POS features that Revel shines. It's a product built around two things: iPads and restaurants.
Customer relationship management
Revel comes with its own CRM (customer relationship management) software. This software is used to capture customer information including name, email, address, and phone number. The CRM also allows you to add specific notes about customers, like their favorite menu items.
Capturing this information about your customers is crucial to giving them a more customized experience with your business. For example, you can email all your customers who have the same favorite menu item a coupon to keep them coming back for more.
Capturing customer information can also help you generate detailed reports about customer habits so you can see how often your customers are returning, what they are buying, and whether they are responding to promotions.
Best POS Systems for Small Businesses
Revel's loyalty program integrates with the CRM to help you offer customers unique discounts and promotions. Customers can earn loyalty points for each transaction, how much they spend, and for buying specific products. You can tailor your loyalty points program however you want.
Online ordering and delivery management
Revel offers online ordering tools that make it easy for your customers to place an order on the web. Revel helps you easily transfer your entire menu to an online storefront where customers can customize their order, pay for it, and then choose between delivery and pickup options.
If customers select delivery, Revel also has a suite of delivery tools that can track your delivery performance. You can see in real time where your delivery drivers are and how quickly they are fulfilling orders. Tools like this are crucial for businesses who rely on delivery for a significant portion of their income.
Restaurant management tools
Revel's restaurant management tools get rid of the need for printed tickets. Instead, tickets are displayed on an iPad in your kitchen where chefs can easily see all upcoming orders displayed in detail.
This system can also streamline your front-to-back workflow as your servers can send orders directly to the kitchen instead of having to walk back to a POS station to input the order.
The restaurant management system can also track your ingredient usage to help with inventory purchases and menu changes.
Here are some other features that come with the Revel POS system that make restaurant management easier:
Table management. Reservation and bill paying made easy.
Self-service kiosk. Set up a kiosk for customers to create an order.
Gift cards. Sell digital and physical gift cards.
QuickBooks integration. Integrate the most popular accounting software with your POS.
Product management and menu building.
Leverage restaurant insights to make smart menu decisions.
Revel has created a great suite of tools for restaurants that want to automate their daily tasks.
We recommend Revel's POS system to any established restaurant. It may be a little expensive for a new restaurant, unless you're a seasoned restaurateur starting a new franchise.
That said, Revel is a good first step into a more powerful restaurant POS system. If you've been using an entry-level POS product, like Square, for a while and are ready for a change, Revel may be the option for you.
If Revel isn't quite fitting your bill, you may want to check out our rankings for the top five POS systems on the market today.
What is the best POS system for restaurants?
Our favorite restaurant POS systems are Revel and Upserve. Our Upserve review details some of the smart menu features that Upserve offers for restaurants looking to focus their menus on top-selling items.
Deciding which of these options is best for your restaurant comes down to the functionalities your restaurant needs to be most efficient and profitable. So if you're not sold on Revel, it's worth checking out Upserve as another great option.
What is the best POS system for bars?
This really depends on the setup of the bar. For a bar and grill with a front of house and a back kitchen, a POS system like Revel or Upserve is a great bet. If, however, your bar is mostly focused on serving alcoholic beverages with maybe a few small appetizers, you may not need such a powerful POS system to manage orders.
That said, the menu-tracking features on Upserve may be useful for running reports on which alcoholic beverages are most popular and which are failing to sell.
We examined Revel by looking for essential POS features needed in all modern systems. We also compared its pricing to other top providers on the market. Finally, we examined third-party user and professional reviews to confirm and validate our research.
Disclaimer
At Business.org, our research is meant to offer general product and service recommendations. We don't guarantee that our suggestions will work best for each individual or business, so consider your unique needs when choosing products and services.