Simple Solutions: Is Your Workplace Equal?
From our experts to your inbox. Each week.
March 16, 2022
March is Women's History Month, so we're examining the gender pay gap and discrimination in the workplace. Plus, we'll look at funding opportunities for women business owners.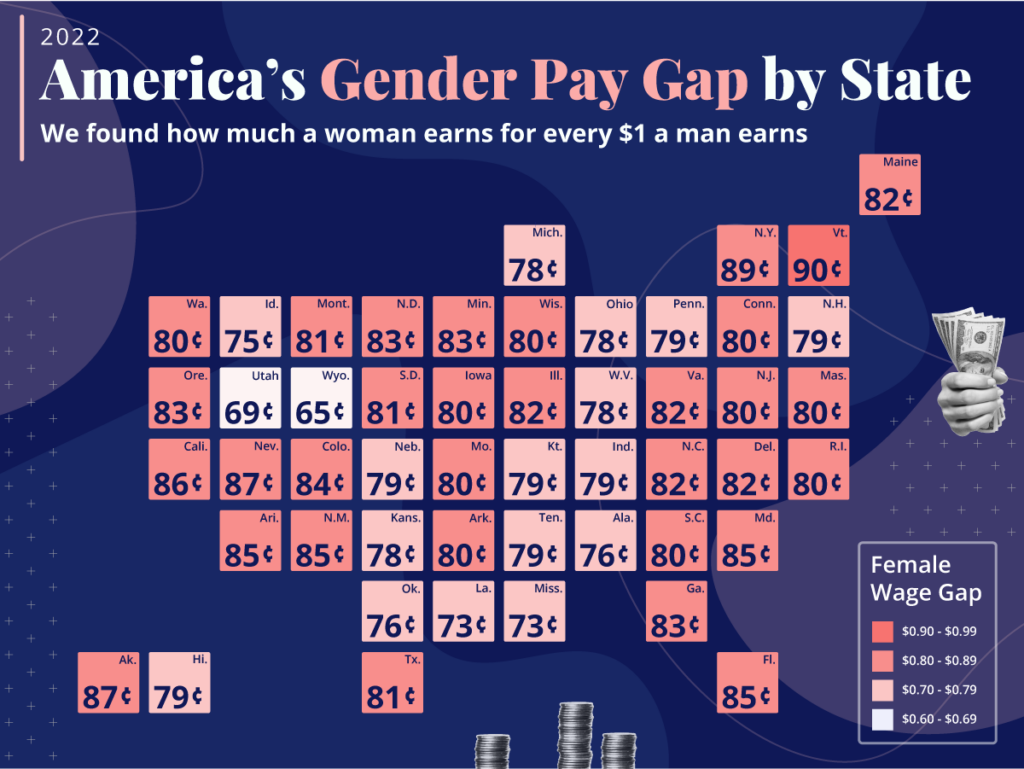 March is Women's History Month, and, in a recent report, we found that all states have at least a 10% lower median pay for women compared to men. That's a problem. Let's take a closer look at gender in the workplace.
Did you know that in 2022 the average man will earn $10,381 more than a woman in a similar position in the US? That was one of the big takeaways in our new report. We also found that Washington, DC, has the lowest pay gap in the US at just 8.1% and pays women the most—on average, $83,466 per year.
So what can be done? Olivia Tan, cofounder of CocoFax, told us that she recommends "using advanced HR reporting and payroll systems" to analyze the market. We suggest using payroll software and our payroll calculator to ensure equity.
My colleague and fellow staff writer Nicolle Okoren recently wrote about gender discrimination in the workplace. She found that many women in the US are "turning to entrepreneurship as an alternative career model to avoid sexism and sexist comments within the traditional workforce." This phenomenon is fueling a rise in female-run businesses, but not for the right reasons.
When I asked Nicolle what can be done to help, she said: "I think the first step is to believe women when they come to talk about sexism. It is real, and if you want women to stay in your company, you have to make it a safe space where you believe them and prioritize their safety."
One of the great things about Business.org is that I work on a team primarily made up of women. But, it's one of only two times that's happened in my career. And with women owning more than 13 million businesses in the US, more women should be moving into business leadership roles.
"We are capable, and it is okay to ask for more and to present ourselves as professionals," Nicolle told me. She wishes she could tell women, "Your work and experience are valuable; speak about yourself in that way!"
Read more for women's history month: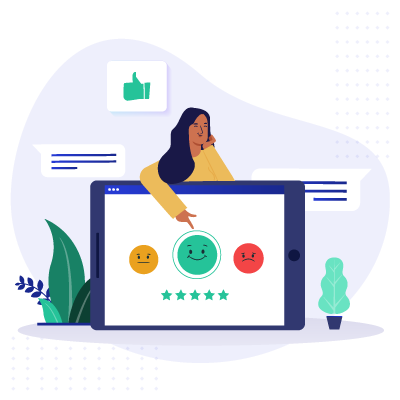 Expert Advice, Straight to Your Inbox
Gain confidence in your business future with our weekly simple solutions newsletter.
In the US, 20% of small businesses are owned by women, but it's still incredibly difficult for women-owned businesses to find funding. That's why we put together two resource guides to help level the playing field.
First up, we gathered the most equitable loan providers. We love Lendio, and it came in as our top overall choice, but we also wanted to call out BlueVine for cash flow loans and Fundbox for its flexible requirements. BlueVine is available through the Lendio marketplace
But maybe loans aren't the right move for your business. In that case, we put together a list of five business grant opportunities for female entrepreneurs. With grants up to $100,00, it's worth it to apply.
Crowdfunding just for women? It's possible with iFundWomen.
Do you want to set up a VoIP system for your home office? We created a guide.
Payroll software can help you save time and streamline
Thank you for reading. We'll see you next week.
     - Alex and the Business.org team
To receive Simple Solutions, Business.org's weekly newsletter, in your inbox on Wednesday, sign up here.