What to Know About Loans for Nonprofits
Learn what it takes to get a business loan for your nonprofit organization.
Think a business loan could really help your nonprofit organization? Unfortunately, nonprofit organizations often have a harder time getting business loans than for-profit businesses do―mostly because lenders place a heavy emphasis on revenue and growth when they evaluate loan applications.
That said, you can still find financing solutions for your nonprofit, like some business loans, grants, crowdfunding, and more.
So let's dig deeper into the complicated world of financing for nonprofit organizations.
Why nonprofit lending is complicated
In theory, it should be easy to get a business loan for your nonprofit. In reality, though, you'll have a tough time finding a lender willing to finance your organization.
See, small-business lenders tend to evaluate a few key factors when making loan application decisions:
Business age
Personal credit score
Business revenue
Growth projections
After all, lenders want to make sure you'll repay your business loan―and these factors can help them feel confident you will.
But as a nonprofit organization, revenue and growth can be problems. After all, you may not earn enough revenue to be profitable―and even if you do, your nonprofit can't easily use that profit to grow like a for-profit business would.
In other words, business lenders worry that nonprofits won't be able to repay business loans―and that makes lenders less likely to lend to nonprofit organizations in the first place.
Plus, lenders often lend to only certain kinds of business organizations (like LLCs). Depending on how your nonprofit is organized, it may not qualify for some lenders. And other lenders specifically exclude nonprofits from their eligibility requirements. (BlueVine, for example, considers donation-based nonprofits a non-eligible industry.)
These issues can make it hard for your nonprofit organization to get working capital. Don't give up just yet, though―because your nonprofit does have some options.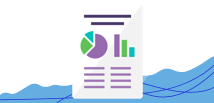 Don't Make a Mistake That Costs You Your Funding
Apply confidently for a loan with our free guide. Enter your email below and we'll send it to you shortly.
Where to get nonprofit loans
If you really want a loan for your nonprofit, we have some suggestions.
In most cases, your best bet will be to go to your local bank or credit union. (And we do mean local―we doubt you'll have much luck with nationwide chain banks.)
Unlike big banks and online lenders that use very specific (and often automated) algorithms to make lending decisions, small banks and credit unions have more flexibility in who they lend to. That could make them more willing to consider your nonprofit's loan application―especially if you can build a strong case for your organization's ability to repay any financing you get.
Your nonprofit organization may also qualify for certain kinds of SBA loans, or loans backed by the U.S. Small Business Administration.
To be clear, your nonprofit won't qualify for most types of SBA business loans, like SBA 7(a) loans or SBA 504 loans. Those go only to for-profit businesses.
But in response to the COVID-19 pandemic, the SBA created the Paycheck Protection Program, which you've probably heard referred to as the PPP loan program. Nonprofit organizations could qualify for these PPP loans―including both first-draw and second-draw PPP loans. That also means nonprofits qualify for PPP loan forgiveness.
Likewise, some nonprofit organizations could qualify for COVID-19 EIDL loans (Economic Injury Disaster Loans through the SBA).
Unfortunately, both the Paycheck Protection Program and the COVID-19 Economic Injury Disaster Loan programs have now ended. But keep an eye out for future SBA loan programs.
We've also found some lenders and CDFIs (community development financial institutions) that offer nonprofit-specific loan programs or SBA microloans for nonprofits.
Pursuit, for example, has SBA microloans for nonprofit childcare centers. And Community First Fund has loans especially for nonprofit organizations.
These kinds of lenders tend to have very limited lending areas (a few states, at most, and a few neighborhoods at least). So you will need to find a lending organization in your own area. But now you know―they do exist.
Other ways to fund your nonprofit
Of course, business loans aren't your only option. Your nonprofit can also look for other kinds of financing solutions.
Since you run a nonprofit organization, we assume you already know all about business grants and corporate giving. These financing options give you free money you don't have to repay. But the competition for these gets fierce, and they require a lot of application legwork on your part.
But have you tried crowdfunding? Several different crowdfunding platforms for business let nonprofits fundraise. Some, like GoFundMe, even have tools just for nonprofit organizations. Like grants, crowdfunding can take a lot of effort (like creating materials for your campaign). But that effort can definitely pay off.
Finally, you might want to consider business credit cards. While you will still have to meet certain borrower requirements―and repay any money you borrow―small-business credit cards tend to be a bit easier to get than business loans. So your nonprofit might qualify. Just watch out―credit card costs add up very quickly.
Loans for nonprofits vs. nonprofit loans
Before we wrap things up, we wanted to clarify the difference between loans for nonprofits and nonprofit loans.
While searching for financing for your organization, you may see lenders that call themselves nonprofit lenders or say they offer nonprofit loans. That doesn't mean they lend to nonprofits.
Instead, it means the lenders themselves operate as nonprofits. They use loan profits to reinvest as more loans to small businesses.
Both Kiva and Accion Opportunity Fund, for example, work this way.
Anyway, the terminology can make things confusing. But simply put, nonprofit lenders are nonprofits―and they don't necessarily offer loans to other nonprofits.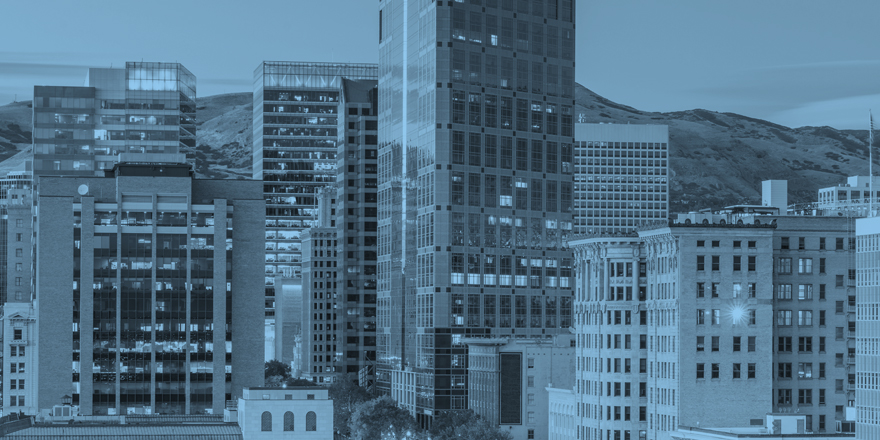 Browse hundreds of loan options, custom-tailored to your business and budget needs, from a single, simple platform.
Revenue and growth requirements make lenders less likely to lend to nonprofits than to for-profit businesses. Even so, your nonprofit may be able to get a loan from your local bank or credit union, through certain SBA loan programs, or from some lenders and CDFIs.
Otherwise, you can look to alternative financing solutions―like grants, crowdfunding, or even credit cards.
Whatever route you choose, we hope your nonprofit gets the funding it needs.
Before applying for a loan for your nonprofit, you'll need to make sure your finances are in order. Our list of the best accounting software for nonprofits can help.
Don't qualify for a business loan? Get a personal loan instead.
How do nonprofits pay loans?
A nonprofit pays its loans the same way as any other business―by using the loans to generate more money, and then using part of that money to make scheduled loan payments.
Can nonprofits take out a loan?
Yes, nonprofits can take out loans. Finding lenders that lend to nonprofits can be tricky, though.
Can a nonprofit loan money to an individual?
Yes, nonprofits can loan money to individuals. In fact, you can find quite a few nonprofit lenders that do exactly that.
Disclaimer
At Business.org, our research is meant to offer general product and service recommendations. We don't guarantee that our suggestions will work best for each individual or business, so consider your unique needs when choosing products and services.