How to Start a Dropshipping Business
Business.org explains what to know about dropshipping, including the steps to launch your dropshipping business.
Getting ready to start a dropshipping business? Before you set up your online store and launch your journey as an ecommerce entrepreneur, it's important to learn some background information, do your research, and understand the first steps you should take. Knowing how to start a dropshipping business can help you avoid some possible risks and downsides while moving forward confidently to get your business up and running.
Let's look a little closer at how to start dropshipping.
How to dropship table of contents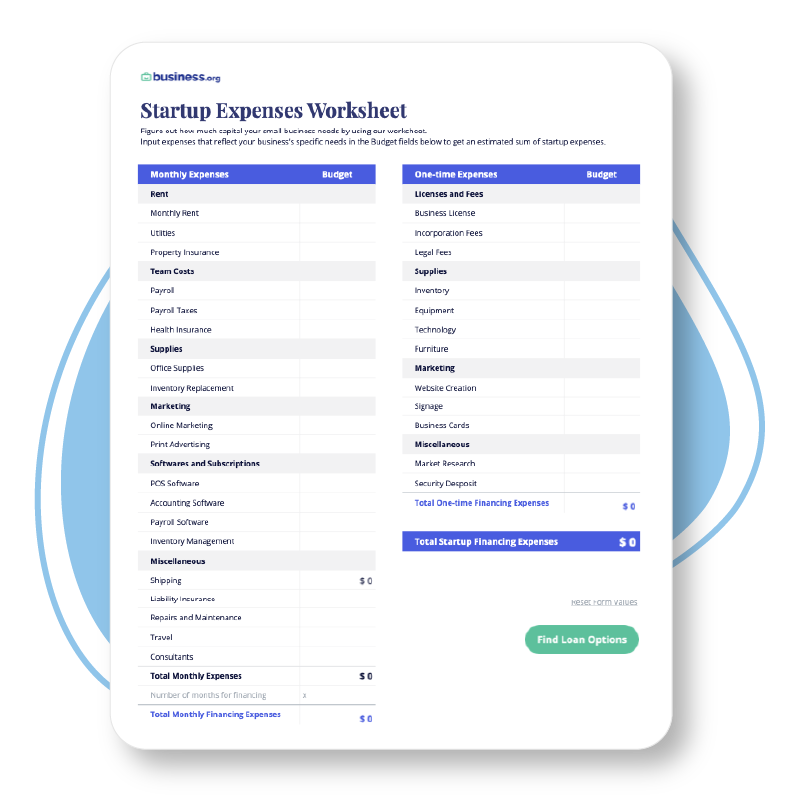 Do you know how much it'll cost to start your business?
Try our free startup costs worksheet to calculate expenses and estimate how much capital you need to launch.
Should you start a dropshipping business?
Dropshipping is not like traditional brick-and-mortar retail stores. Instead of selling products off the shelf at a store, dropshippers sell products online. The products are then handled and shipped by the dropshipper's third-party suppliers.
Your business is responsible for marketing your products, building relationships with customers, providing customer service, and making sales. But the behind-the-scenes fulfillment process (picking, packing and shipping products) is managed by your suppliers.
How to make money with dropshipping
As a dropshipper, you make money by selling products to customers, who then receive those products from your dropshipping suppliers. You'll have to charge a high enough retail price, which is the price paid by customers on your ecommerce site, to cover the wholesale price of the items you get from your suppliers. 
Dropshipping pros and cons
There are a few reasons why dropshipping can be a great business model for entrepreneurs:
Lower costs. As a dropshipper, you don't have to buy inventory in advance, store inventory in a warehouse, or pay the overhead costs of running a real-world retail store. You only pay for inventory when you make a sale, after your customer has already purchased the product from you.
Simpler operations. Dropshipping suppliers manage the fulfillment process for you. All the logistical details of packaging and shipping products to your customers are off-loaded to your third-party wholesale suppliers. This lets you focus your efforts on running your ecommerce website, providing a great customer experience, and marketing your business to find more customers and make more sales.
Flexibility. As a dropshipper, your growth is limited only by how many customers you can acquire and how many sales you can make. You have significant flexibility to change the direction of your business, find different products, target different markets, and make your business whatever you want it to be. Take chances, experiment with new ideas, learn new lessons, and grow.
Dropshipping risks and challenges
There are many upsides to the dropshipping business model, but at the same time, you should expect a few key challenges:
Stiff competition. Because the costs of getting into the dropshipping business are so low, dropshippers face a lot of competitors in the same market. You might find that lots of other companies target the same customers as you.
Less control of the product. With dropshipping, you won't be at a warehouse in person to do quality assurance (QA), ensuring your products are packaged and shipped correctly. However, in case of errors or damaged items, it's your company that will get the bad customer reviews, not the dropshipping company. (That's one key reason you need to prioritize finding trustworthy dropshipping suppliers who will provide reliable, detail-oriented fulfillment services.)
Difficulty differentiating your business from others. It can be hard to stand out from the crowd and create a really unique customer experience to build a brand as a dropshipper.
5 steps to start dropshipping
Now that you know more about the dropshipping business model, here are the next steps you should take to start your business.
1. Choose a dropshipping niche
Before you can find your first customer and make your first sale, spend some time doing your research to choose a dropshipping niche. Your niche is your target market, or the specific area of the online shopping world where you want to sell products and meet customers.
Dropshipping niches can be focused on certain products, categories of products, or certain industries or customer needs. You might want to choose a niche that you're personally passionate about or in an industry you know well. For example, if you love photography, maybe you can sell camera accessories, or if you love hiking, you can sell outdoor fitness gear.
Understanding your dropshipping niche will make it easier for you to find great products, build relationships with customers, and create a memorable brand that helps you stand out from the competition. 
Here are few useful tools for researching your dropshipping niche:
Google Keyword Planner. This free search keyword tool helps you see which keywords get the most search volume on Google, how competitive each keyword is, and how hard it is to rank in the top Google search results. This information can help you get a sense of the overall customer demand for a certain product, industry, or market.
Google Trends. This is another free tool from Google that gives you search data analysis to get insights for which keywords are more or less popular over time. This research can help you build a business in an area that is seeing signs of growing demand. It can also help you understand seasonal trends and changing levels of interest in your niche.
Facebook Audience Insights. This free tool from Facebook lets you see data insights from how Facebook's global users are liking and searching for information. If your niche is already known and in-demand on Facebook, this tool can help you find out which demographics might want to buy from you.
2. Make your business official as an LLC or other legal entity
Even before you set up your website or do other steps to start your business, you should make your business official in the eyes of the government by forming an LLC (Limited Liability Company) or other legal business entity. Doing so will legally separate your business from your personal finances, which is an important step to take in terms of protecting yourself financially and paying taxes correctly.
In order to start an LLC, you have to have a unique business name. Even though this might seem easy, remember that your LLC will not be fileable if your business name is similar to any other business name. For help in finding a unique business name, consider using an online business name generator. 
With an LLC, you can get an Employer ID Number (EIN) for tax purposes and to get a business bank account under your company's name. Costs and details of how to form an LLC will be different for each state. But if you're serious about being an entrepreneur, it's important to protect yourself and your business by forming an LLC or other legal business structure.
3. Set up an online store
Starting a dropshipping business means that you need to have an ecommerce website. Setting up your own online store doesn't have to be difficult or take a lot of money. You can start with a simple website design from a platform like Squarespace or Wix, or sign up for a monthly membership with Shopify or other ecommerce platforms.
Since you're a dropshipping business owner operating entirely online, your ecommerce site is always going to be a work in progress. You can always try new things and refine your website over time, so don't feel like you need to pay for all the customizations and advanced features right away.
But do think carefully about what your website needs to accomplish and how to provide value to your customers. For instance, they will want an easy shopping cart process, security features, and intuitive navigation that makes it easy to find and purchase products.
4. Find dropshipping suppliers
The right dropshipping supplier will be one of the most important partners in your business's success. Find dropshipping suppliers by using wholesale supplier directories or signing up for a centralized platform that connects your online store to dropshipping suppliers and their products.
A few of the most popular directories and platforms to find dropshipping suppliers include:
Check out the supplier directories above to see which products are available for you to sell and what kinds of subscription fees or membership prices are required. Hopefully you can quickly get a sense for which products and suppliers will be the best fit for your dropshipping business.
Once you've determined your dropshipping niche, created an online store, chosen suppliers to provide products for your business, and created a legal business entity to earn income and manage taxes, you are ready to start selling.
Keep in mind that it might take some time and effort to make your first sale. Try different strategies for marketing your business and attracting customers to your website. Google ads and Facebook ads are great ways to start bringing in customers. You can also find customers who are interested in your niche via online communities like Reddit.
Perhaps most importantly, you can gain customers by focusing on creating great content for your ecommerce site. In particular, use your website to highlight your products and share stories about why your brand is special and your products worth buying.
As you create your website and launch your business, think carefully about who your ideal customers are and why they should buy from you. Over time, you can build strong customer relationships, learn from experience, and keep making your ecommerce website better, leading to more customer loyalty, more repeat purchases, and bigger sales.
Can you start dropshipping for free?
Yes, you may be able to start dropshipping for free by developing your own free ecommerce website and using free supplier directories. For the most part, dropshipping is a low-cost business model that's easy to start without a lot of investment upfront.
However, dropshipping for free can be complicated, time-consuming, and risky. After all, you want to make sure to find a trustworthy dropshipping company to sell quality products. And paying for advertising might be a pain, but it's a solid way to attract customers to your website. Frankly, you might have an easier launch if you can invest some money upfront to get your business off the ground.
To get the best results from your new dropshipping business, you might want to be prepared to spend at least a few hundred dollars on some key elements of running any business:
Website development
Ecommerce platform subscriptions
Supplier directory memberships
Filing fees to form an LLC and make your business official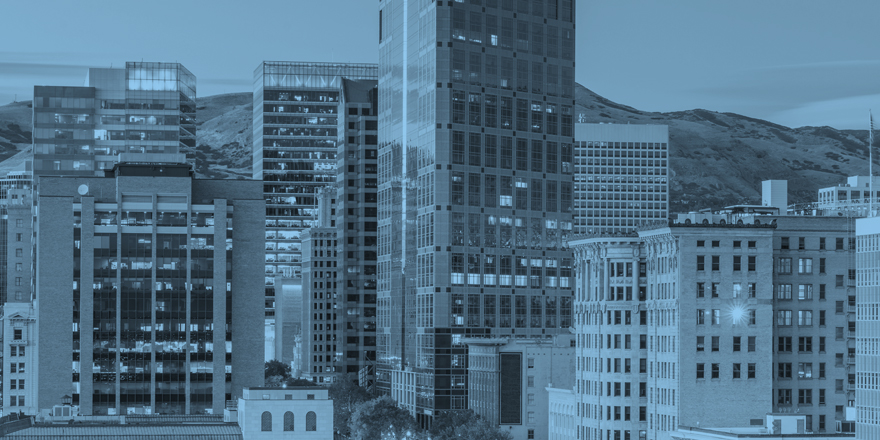 Ordoro offers everything you need to sell your products online or in person.
Get total control over your inventory
Align your business strategy with your stock management
Maintain vendor and customer relationships
Starting a dropshipping business can be a low-cost, relatively easy way to become an ecommerce entrepreneur. But before you get started, you need to understand the complete picture of how to start a dropshipping business. You need to find great suppliers, set up a user-friendly ecommerce website, understand your niche in the market, and legally separate your dropshipping business from your personal finances by establishing your business as an LLC or other official business entity.  
How to start a dropshipping business FAQ
Dropshipping is generally considered to be one of the easiest, lowest-cost business models if you want to be an ecommerce entrepreneur. You can start a dropshipping business in just a few days—or even a few hours—by setting up a website and signing up for wholesale supplier directories.
Your profitability as a dropshipper will depend on a few factors, such as which niche you serve, which products you sell, what retail price you can charge your customers compared to the wholesale price you pay suppliers, and more.
Some dropshippers make $100,000 per year or more, while other dropshippers might only make a few hundred dollars to $1,000 per month. It all depends on how much time and effort you can devote to your dropshipping business, how competitive your niche might be, and how effectively you can adapt your ecommerce store to meet demand from customers.
Is it expensive to begin a dropshipping company?
It is possible to start dropshipping for free, but if you want more support and an easier experience setting up your ecommerce website and connecting to suppliers, you might want to be prepared to spend a few hundred dollars (or more) on ecommerce platform subscriptions, supplier directory memberships, and other startup costs.
Disclaimer
At Business.org, our research is meant to offer general product and service recommendations. We don't guarantee that our suggestions will work best for each individual or business, so consider your unique needs when choosing products and services.