Best Business Name Generators of 2023
You have a startup plan, but coming up with a business name isn't easy—unless you know where to click. Business.org reviews 15 of the best business name generators.
Data as of 1/25/23. Offers and availability may vary by location and are subject to change.
The 5 best free business name generators for small businesses
:

Easiest to use

:

Most comprehensive results

:

Most variety

:

Most creative results

:

Best for e-commerce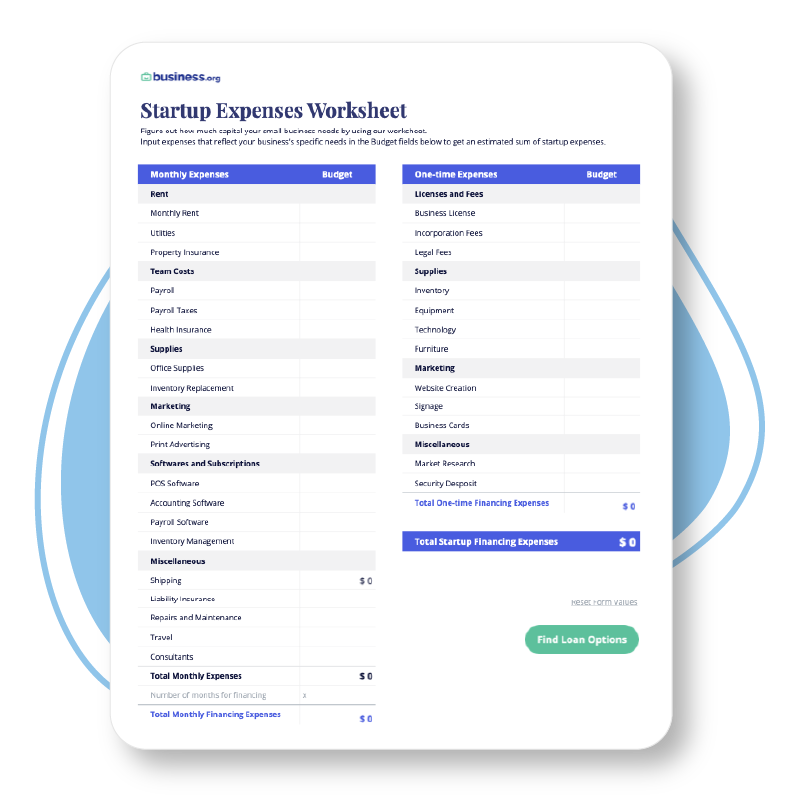 Do you know how much it'll cost to start your business?
Try our free startup costs worksheet to calculate expenses and estimate how much capital you need to launch.
The best business name generators, reviewed
One of the most important aspects of starting a business is sometimes the least-considered: choosing a catchy name. To try out a variety of business name generators, we first had to come up with a hypothetical business concept—we went with a beard-care boutique, a manly place to buy beard oils, balms, and other facial-hair products. Ideally, "Beard" would be somewhere in the company's title, so that's the term we entered into the search bars of these sites.
Data as of 1/25/23. Offers and availability may vary by location and are subject to change.

The "Lean" in LeanDomainSearch.com is no joke: the site only generates name options that are available to register right now, meaning no hopeful-turning-to-fruitless sifting through domains that end up already being taken. Entering "Beard" instantly got us a staggering 3,582 available domains, ranging from not bad (BeardTrade.com, BeardVIP.com, BeardSelect.com) to hilarious (RobotBeard.com, SpeedBeard.com, BeardShark.com).
Clicking on a name opens a pop-up window that gives you options to register a domain name and create a site with WordPress or just register the domain through registrars Bluehost, GoDaddy, Network Solutions, or Namecheap. The availability of the name as an identical Twitter handle is also included in the window (FYI: nearly every beard-related Twitter account is taken), but oddly, other social media platforms aren't addressed at all.
Likewise, no .net or other URL alternatives are included in searches—but after 3,582 results, do you want more options? If you have the time and patience to scroll through a virtual deluge of name and domain ideas, LeanDomainSearch.com is worth checking out.
Data as of 1/25/23. Offers and availability may vary by location and are subject to change.

For those who really, really need to know every available business name variation imaginable, there's NameMesh.com, an exhaustively thorough title generator tool that spits out thousands of ideas based on two to three keywords. Just "Beard" delivered a decent array of choices, "Beard Shop" more than doubled it, and "Beard Shop Online" nearly exploded the screen (top of the page: "BeardShopOnline.com is available!").
NameMesh.com lists only available domains in every existing URL suffix beyond .com and .net—we were tempted to jump on Beard.ooo, just because it would be fun to say. The site also divvies up its suggestion columns into categories, like "Common," "Short," "Fun," "SEO," and randomly spun "Mix" (BeardShopOnlinAholic.com is one of the least weird examples). Same-named availability for Facebook and Twitter are listed in a pop-up upon click, as is registration through seven outlets, including GoDaddy and Bluehost.
The compound-name idea possibilities of NameMesh.com are seemingly endless. If you have a pair of words that you'd like to use in your business's name but aren't sure if they'd work, the site will quickly let you know. We found an early favorite of ours, BeardBounty.com, to be available, as well as several hundred variations we'd never considered—we're partial to BeardBounty.ninja.
Data as of 1/25/23. Offers and availability may vary by location and are subject to change.

Speaking of unusual URL suffixes, domain registrar IWantMyName.com is an uncomplicated and fun site if you have no issues with thinking outside of the .com. Web experts insist that nontraditional URLs are the kiss of death for a site, and for the most part, they're right. Admit it: you've hesitated before clicking on a .biz or .info link. But how could we possibly pass up Beard.af, one of our top IWantMyName.com results?
IWantMyName.com doesn't offer title variations or suggestions; it just gives you hundreds of available URL suffixes based on the exact phrase entered. Claimed suffixes are indicated with a grayed out frowny face while available URLs are highlighted with a green smiley face and a price-tag link to click through. We're not sure what we'd ever use it for, but Beard.recipes is currently discounted at $19.90.
If you already have a name in mind, especially if it's unique or involves multiple words, IWantMyName.com works well as a straight-up domain registrar with a simple interface. But if you're willing to go way out there with an odd URL suffix attached to a common term or phrase, it's a bottomless barrel of obscure prospects.
Data as of 1/25/23. Offers and availability may vary by location and are subject to change.

When taking Chinese site Panabee.com for a spin, we entered three keywords: one for our fictional business type, one for the geographical location serviced, and a wildcard. We entered "Beard," "USA," and "Zeus" (go big beard or go home) and were presented with a couple straightforward URLs and more than 100 creative .com choices, beginning with "Zeus Beard USA (ZeusBeardUSA.com)," "Zeus Beard US (ZeusBeardUS.com)," and a Z-less "Eus Beard USA (EusBeardUSA.com)."
A pop-up menu gives more suffix options, if not more name ideas. Available domains are indicated by a blue heart while the unavailable are given a broken red heart. Clicking either took us to domain registrar GoDaddy.com. Panabee also checks availability of related social media usernames and even app titles.
While they're not all useful, and sometimes they're just nonsensical, the names generated by this creative business name generator could at least help kickstart your imagination if you're really stuck for a business title. The site also has a "Startup Thoughts" blog that's loaded with useful professional information, as well as the funniest FAQ section you'll read on any company name generator site (Q: "Yo, Panabee! Fan or foe of skinny jeans?" A: "Skinny jeans are a global conspiracy to make men empathetic. Women everywhere hopped onto Google Plus (because no one uses it) and hatched a diabolical plan to share the pain").
Data as of 1/25/23. Offers and availability may vary by location and are subject to change.

Shopify is one of the most popular e-commerce sites on the internet, and it's easy to see why: it's sleek, simple to use, and full of next-step options for a small-business startup—with a Shopify account, at least. After entering "Beard" into the Shopify business name generator, we were presented with 100 two-word variations, as well as the simple URL "Beard.myshopify.com" (yes, it's already been claimed). Refreshing the browser generated 100 more, with a few repeaters.
Clicking on obvious choices like "Beard Kings," "Executive Beard," and "Beard Life" took us to pages signaling that "a store with that name already exists."
Names like "Savage Beard," "Beard Works," "Cowgirl Beard" (for real), and many others, however, were available and ready to be reserved to set up an e-commerce store through Shopify Business.
Shopify offers a 14-day trial period for its e-commerce stores and has links with Oberlo (for finding products to sell), Exchange (for buying existing online stores), Burst (for high-quality photos), and Hatchful (for logo design). If you're looking to set up an e-commerce shop quickly with little hassle after you determine the perfect company name, Shopify is the way to go.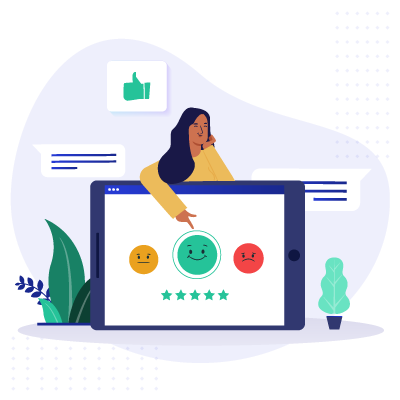 Expert Advice, Straight to Your Inbox
Gain confidence in your business future with our weekly simple solutions newsletter.
Guidelines for Business Name Ideas
You can have a brilliant idea and put in the work, but the right or wrong title can ultimately make, or break, your endeavor. Just ask TV producer Shawn Ryan.
In 2010, television veteran Ryan created Terriers, a critically acclaimed FX series about a pair of San Diego private detectives that garnered a small cult following, but it was canceled after 13 episodes. While the name was meant to convey that the duo's agency was small but tenacious, like a terrier, it ultimately confused viewers who expected a show about cute dogs, not a gritty crime thriller.
"I still haven't been able to think of a title that works," Ryan later told Uproxx.¹ "Beach Noir? Dolworth & Pollack, PI? Our Brand Is Competence?"
You don't have to be as overly clever as Ryan in naming your business—but it won't hurt to be as tenacious as a terrier in pursuit of the best moniker. (Come to think of it, Teri's Terrier Terrace would be a great name for a pet-sitting business.) Choose a distinct title for your (eventual) brand, and half the work is done. Here are three guidelines to help with business name ideas.
Beach Noir would have a more direct, therefore better, name for the show, Mr. Ryan. The function and meaning of your business should be apparent in the title. Kentucky Fried Chicken had the luxury of history before becoming KFC, but your new startup doesn't (also, avoid initialed names that require explanation unless, again, you're KFC). Run some names by people within, and especially outside of, your industry and gauge their reactions—if they don't get it right away, you haven't nailed it yet.
Once you've written out more ideas, say them each out loud. Do they sound as good as they look in print? Are they memorable or catchy? Some of the biggest brands in the world have the stickiest names thanks to alliteration—same-sounding consonants close together. Think Dunkin' Donuts, Coca-Cola, Best Buy, Lululemon, Krispy Kreme, etc. (RIP BlackBerry, Palm Pilot, and Circuit City). Alliteration isn't a must, nor is rhyming—Squatty Potty, anyone?—but imagine your business's name being read aloud in a TV or radio ad: Does it pop? Can it be used easily in conversation? As a name, Google is easy; Bing, not so much.
3. Availability and trademark
Speaking of Google, search your chosen name. Then search it again to make sure. Even if you don't plan on expanding outside of your local area, it's best not to share a business title with a company across the country with better lawyers—even if you're not selling similar products or services, they could try to shut you down on principle alone. After Googling, punch your potential business's name into USPTO.gov (the website for the United States Patent & Trademark Office) or independent sites like HarborCompliance.com or Trademarkia.com, in addition to domain name search and registration.
That's a lot of information, but you may just be thinking, I'm stuck for even one business name idea—where do I begin? Sometimes, it's necessary to turn to a higher power: algorithms.
Business.org has reviewed 15 online business domain name generators that can help you choose your company name while avoiding infringement of someone else's enterprise.
Whether you're starting an e-commerce shop or setting up a basic information site for your brick-and-mortar enterprise, any of these business name generators should be able give you at least a few title ideas for your company. After trademarking, the next, equally important step is registering that name as a domain—you'll need to make a web-hosting choice eventually, but lock down the URL you want first.
Free business name generators FAQ
There are a lot of creative ways to come up with a catchy business name. One way we highly recommend is using a business name generator. If you want to brainstorm on your own before jumping into a generator, consider using acronyms, words from different languages, locations or references to mythology or literature. 
Of course, you can name your business for free. Naming a business does not cost anything, if you want to pay a service to help you come up with a name that will come with a price. Seeing that you are reading this article, you have thought about using a name generator which we highly recommend. 
When naming an LLC, you have to make sure your name cannot be confused with any other business's name. This is because an LLC is required to be legally filed with a unique name. If you have found that the name you want is already taken, consider adding a location at the end of the name or an initial in the middle. 
Disclaimer
At Business.org, our research is meant to offer general product and service recommendations. We don't guarantee that our suggestions will work best for each individual or business, so consider your unique needs when choosing products and services.