5 Best Employee Benefits Administration Software for Small Businesses in 2020
---
In businesses with fewer than 50 workers, 85% of employees say a benefits package plays a big role in how loyal they are to their employers.1
Last Updated: More than 6 months
None of our top picks have undergone major pricing changes in the last year—with the notable exception of Zenefits, which completely overhauled the way it operates. We also updated some statistics on employee happiness and benefits to match the most current research.
If you are like some small businesses, you may not have a dedicated human resources (HR) department. So putting together employee benefits plans that will attract high-quality employees likely falls on your shoulders. But finding benefits administration software to fit your unique needs can be a challenge. To help save you time, we've done the research for you and provided our picks for the best employee benefits administration software.
Benefit administration software is commonly used by HR departments, allowing HR managers to administer employee benefits packages. Organization can identify the best benefit options that provide the most value to employees and reduce costs overall while using such software.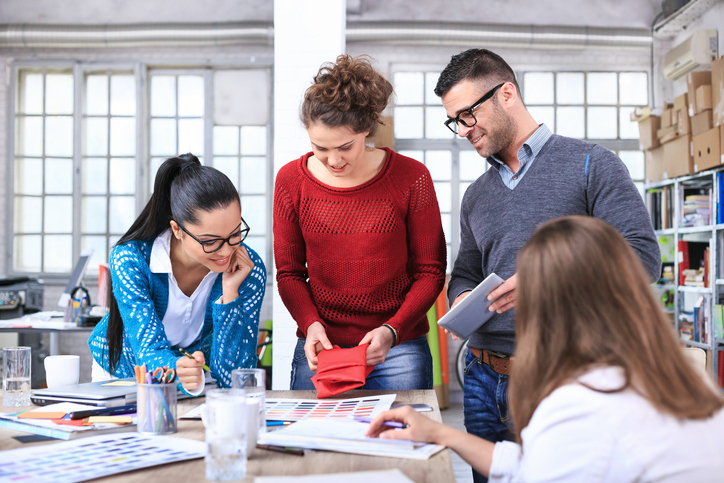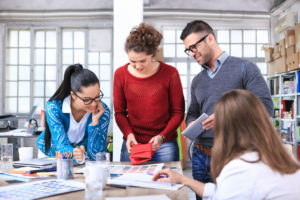 Competitive pricing for small businesses of all sizes
Lifetime employee access to paystubs and W2s
Integrations with accounting software
Mobile app for smartphones and tablets
No evening or weekend customer support
Health benefits available in only 22 states
Gusto is our choice for best benefits management software for small businesses. With the Gusto platform, you'll get full-service payroll, benefits administration, workers comp, an employee self-service portal, and unlimited support via phone, email, and chat. Using the online portal, employees can enroll, add dependents, and ask questions about their plans. And with benefits in sync with your payroll, paycheck deductions are automatic.
One of our favorite Gusto features is their one-month free trial offer: you can fully engage with the platform before making any commitments.
Small-business owners can choose from three different plans, including the Core plan, which is available for $39 per month plus $6 per employee. Add-ons, such as 401(k) plans, life insurance, and HSA accounts cost extra. One of our favorite Gusto features is its one-month free trial offer: you can fully engage with the platform before making any commitments.
Gusto employee benefits administration software plans
| | | | |
| --- | --- | --- | --- |
| Plan | Monthly base cost | Cost per month per employee | Learn more |
| Core | $39 | $6 | Sign Up |
| Compete | $39 | $12 | Sign Up |
| Concierge | $149 | $12 | Sign Up |
Data effective 11/16/2019. At publishing time, pricing and features are current but are subject to change. Offers may not be available in all areas.

Namely is an all-in-one human resources platform and our choice for best benefits software for small businesses with a minimum of 50 employees. It offers a complete HR solution, which includes payroll, time-tracking features, onboarding, and performance management.
With the benefit administrative system, you can offer your employees a broad range of benefits, including life, disability, and accident insurance; medical and dental insurance; 401(k) plans; wellness programs; HSA and FSA accounts; and more. Plus, benefits are ACA and COBRA compliant.
Namely doesn't publish pricing on its website, so we reached out to the company for a price quote. A rep responded that due to the complexity of the product, specific details are needed to provide a customized quote. We recommend contacting the company directly to get an accurate quote for your business.
Wide range of employee benefits
Access to their online community of more than 1,000 HR leaders
Many app integrations
Mobile apps for iOS and Android users
Highly customizable and configurable interface
Setup for only small businesses with more than 15 employees
No free trial offer
BambooHR: Best benefit tracking
BambooHR, an online human resources information system (HRIS), is our choice for small businesses that need a powerful benefit tracking tool. Its software enables you to track benefit plans based on 12 different benefit types for employee groups. You can also track historical information, including enrollment, coverage, and cost, for ACA reporting.
BambooHR doesn't publish pricing on its website, so we reached out to the company for a quote. Small-business owners pay a flat $99 monthly fee for up to 12 employees, and for those with more than 12 employees, there is an $8.25 per employee per month fee. BambooHR offers employee recognition programs, learning and development, and performance management as add-ons.
Robust benefit-tracking tools
No long-term contracts
7-day free trial period
Mobile apps for iOS and Android users
No employee time tracking and attendance features
Extra fee for the performance management tool
ClearCompany: Best talent management
ClearCompany is our choice for small-business owners who are looking for a talent management platform. It offers a full suite of services, including applicant tracking, recruiting and onboarding, performance and goal management, and benefits administration.
The ClearCompany platform supports small businesses with a minimum of 100 employees. With the self-service portal, employees can easily enroll and manage their benefits, make changes to their family status, and access a variety of educational tools. With this software, you can provide your employees with medical, life, and disability insurance; wellness management; and HSA and FSA options.
Pricing isn't listed on ClearCompany's website, but you can request a quote by filling out a form. To give you an idea of what the general costs are, we contacted the company and learned that the full platform of services is a minimum of $12,000 for 100 employees. It is important to note that ClearCompany won't provide benefits administration as a stand-alone service—you must invest in their full platform of services.
Full platform with applicant tracking, onboarding, and performance management
Award-winning software
Full library of resources with videos, white papers, webinars, and more
Access to 160 million talent profiles
Minimum of 100 employees
High prices for small-business owners
No free trial offer
Zenefits: Best for small businesses with a few employees
For small businesses with a few employees, we favor Zenefits. The Essentials plan starts at $8 per month per employee and includes a core HR program, complete with hiring, onboarding, and employee documents. To get compensation and performance management, you'll want the Growth plan, which costs $14 per month per employee, or try the Zen plan for $21 per month per employee if you'd like built-in well-being assessments.
If you work with a Zenefits broker, benefits administration is included free in the monthly base price for all of the above plans. If you'd rather use your own broker, you can add benefits administration to any plan for $5 per month per employee.
3 affordable plans
Flexible add-ons, including benefits admin through your own broker
Mobile app for iOS and Android
Extra fees for payroll and HR advisory service
No customer support via phone
Runners-up
Workday HCM
Workday Human Capital Management (HCM) is an HR platform with workforce planning, recruiting, and talent management capabilities. With its employee benefits system, you can create a package for your employees that includes medical insurance, dental insurance, FSAs and HSAs, life insurance, retirement plans, and more. But to get pricing information, you'll have to contact its sales department and request a quote.
ADP Workforce Now
ADP Workforce Now is an HR software application designed for midsize businesses. It offers payroll, talent management, time and attendance tracking, and employee benefits management—all in one platform. Small-business owners with existing systems, such as Xero, QuickBooks, and Concur, can integrate with ADP Workforce Now. You can offer your employees health plans, FSA accounts, 401(k) plans, commuter benefits, and more. Request a demo and price quote on their site.
Employee Benefits Administration FAQs
What are the must-have features for benefits administration software?
Depending on your needs, there are a variety of useful features for benefits administration software. For example, employee self-service portals lets employees easily enroll in a plan, access their benefits, get answers to questions, and update personal information.
Best Benefits Administration Software
With this feature, plan participants can also make changes to their insurance enrollment status when they experience a qualifying life event, such as marriage, the birth of a child, a 26th birthday (the cutoff age for being covered on parents' insurance plans), or the loss of a loved one. Here are a few other features you may want to consider when choosing a benefits enrollment platform:
Time and attendance tracking
Performance management tools
Compliance management with government regulations
Retirement plan access
Why is benefits administration important?
Small-business owners can benefit from using benefits administration software in several ways:
Attract and keep high-quality employees with a great benefits package.
Increase accuracy of employee data with automated processes.
Boost employee satisfaction and productivity levels.
Save time and money previously spent on human resource tasks (think of the hours you've spent fielding employees' questions during the insurance enrollment process alone).
But how important are employee benefits plans to plan participants? Well, in an Aflac report, small-business employees say that a benefits package directly affects their happiness and satisfaction. In the survey of more than 300 employees, 88% say a good benefits package contributes to their overall job satisfaction.3
Not yet sold on the value of a benefits package? Here's another statistic that packs a bit of a punch. According to the same survey, 48% of small-business employees say they would possibly consider a lower paying job with better benefits.4
The takeaway
Benefits administration software can help you provide a great benefits package for your employees. We think Gusto is the best choice for most small businesses, but depending on your requirements, you may find that another company will more closely fit your needs.
If you'd like to learn more about the importance of offering benefits, read "Top 5 Reasons to Offer Employee Benefits."