7 Ways To Get Some Personal Time Back From Running Your Business
Running a small business can be all-consuming. Here are a few tips to step away without sacrificing your dream.
Things got intense quickly for Camille Price, who started a mommy and me dress company in honor of her grandmother.
"There were issues," Price told Business.org. "I sorted out my funding problems. I even sourced the materials and the designs, but I was pregnant and raising a daughter and helping my husband through his residency during medical school."
Price is not unique. Running a small business takes so much time, money, and effort that many people don't even start, according to a Lending Tree survey.
If you do get your business started, there are a trillion things to do, not enough time to do them, and no money to hire help.
"I wanted to make clothes. I wanted to have my own project, but I was worried I wouldn't have enough time for my family and other interests," Price said.
There are things you can do to buy back your time though. For Price, using a drop shipping service for Lorraine & Co—which is now closed—gave her back both time and space in her house. Automating processes helped too.
Here are seven ways you, too, can get time back from your business.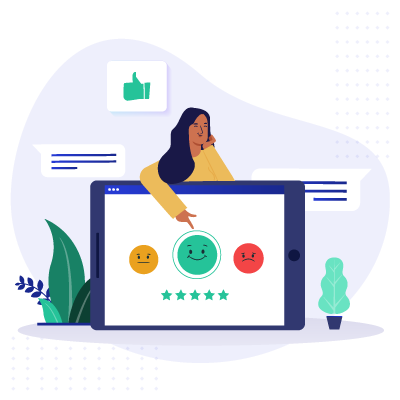 Expert Advice, Straight to Your Inbox
Gain confidence in your business future with our weekly simple solutions newsletter.
It is easy to run out of time when you find yourself procrastinating or waiting for the mood to strike. One helpful time management strategy is time blocking—and bonus, you may feel more organized and efficient too.
With time blocking, you plan out every minute of every day by blocking out chunks of time for each task or even downtime. Basically, you figure out what tasks you need to do each day and how long you need to spend on these tasks, then you add those time blocks to your digital or physical calendar. Here's how time blocking works:
Write out the tasks you need to complete that day or week.
Figure out which tasks are most important.
Estimate how long it will take to complete each task or how long you want to spend on routine tasks, like email or social media. This is going to be a best-guess situation that you can amend later, especially for ongoing tasks.
Then start scheduling these tasks out in hour or half-hour increments depending on priority.
To help you avoid distractions, try parting ways with your phone (put it face down on silent, leave it in another room, turn it off), pause notifications or set yourself to "do not disturb," then focus on just one task. This anti-multitasking move has been trending lately on TikTok as #MonkMode but it's a classic among entrepreneurs and experts.
Don't forget to schedule breaks, too, in between larger blocks of time. These breaks can be used for Instagram scrolling, going to the bathroom, eating lunch, cooking dinner, or just resting.
2. Streamline functions with tried and true software
Most small business owners (64.4%) use accounting software, according to the U.S. Chamber of Commerce. Accounting software can be an easier way of handling invoices and managing your general accounting needs. Some even track sales tax or mileage, help you categorize deductions, and remind you about quarterly tax deadlines.
Using FreshBooks gave Price the organization to know where her money was going to and coming from.
Data as of 2/10/23. Offers and availability may vary by location and are subject to change.
FreshBooks starts at $17 a month and allows for five billable clients. Then the price jumps to $30 a month for 50 billable clients and $55 for unlimited clients. Each plan increases perks with the most expensive plan allowing over 500 billable clients, finance reporting, expense tracking, and time tracking for customer billing.
Data as of 2/10/23. Offers and availability may vary by location and are subject to change.
QuickBooks Online is accessible by phone, tablet, or laptop and allows you to track mileage, send invoices, and accept client payments. The best part is that QuickBooks also integrates with hundreds of third-party apps like Gusto and Square.
Point-of-sale systems make it easy for you to handle transactions securely. The best POS systems usually include a device to read cards and an app or software for the payment to go through.
Good POS systems save small business owners time by offering payment processing, inventory and customer management, reporting, and analytics functions.
Data as of 2/10/23. Offers and availability may vary by location and are subject to change.
Shopify is well known for a reason—the app makes it easy to connect inventory from all your locations. You can access your inventory at any location and move your pieces from point of sale to shipping no matter where you or your customer are. And a streamlined process means time back
You can also have customers pick up their pieces at the store or a meeting place, or ship the items directly to them. You get to create a unique shop for yourself that is highly customizable at any time of day.
Data as of 2/10/23. Offers and availability may vary by location and are subject to change.
Just like Shopify, Clover offers processing services and is easy to integrate with many processing services. The big difference is price. Clover has the lowest fees and can be customized to fit each business owner's needs.
3. Schedule time off during down seasons
It is possible to take a vacation when you are running your own small business, you just have to time it right.
For freelancers in the creative industry, the first couple of months in the year are usually the freest because businesses aren't ready to hire out or commission pieces yet. Your Etsy shop may be hopping during the holidays or leading up to the summer wedding season but sales slow down in certain months. This is especially true for seasonal businesses like landscaping or the tourism industry.
If you can, schedule vacations during those downtimes and plan ahead to step away or scale back your workload. Maybe you hustle hard for a season, then work less in the next one.
4. For ecommerce sellers, consider dropshipping
If you are running an ecommerce business, packing and shipping each product can be time consuming. Space can really be an issue too. A simple solution is to use a drop shipping service.
A drop shipping service is a third party that holds your merchandise in their space and ships your product to customers. You regain time to focus on other things and your house doesn't turn into a warehouse.
5. Go with a business bank
Finding a good business bank for your small business can save you time and money. With the right business bank, you could avoid struggling with a platform that doesn't work well for your business, wracking up fees you didn't realize would be charged, or driving across town to make deposits. Also, business banks know what small business owners need and what questions they have—or might not have just yet.
Data as of 2/10/23. Offers and availability may vary by location and are subject to change.
Found's online checking account is a great option for gig workers or freelancers. Found offers all the basic goods: routing and account numbers, debit card access, and direct deposit. Because Found knows that not every gig worker is paid via cash or check, it allows a simple sync with payment apps like Venmo and Paypal.
Of course, it's important to keep in mind that this is made for gig workers—not small business owners who have employees.
Data as of 2/10/23. Offers and availability may vary by location and are subject to change.
Bluevine is another business banking option we recommend. Bluevine offers a no-fee checking account with no minimum balances. Also, checking accounts up to and including $250,000 can earn 2.0% interest. That's an extra $5,000 a year if you maintain a $250,000 balance.
6. Set and keep business hours
The easiest—and hardest—way to get time back from your business is to set and keep business hours. Even if you don't have a physical location, you can still set working hours for yourself. Don't answer emails or messages after hours. Set a goal of shutting down your computer at a certain time each night, whether you've finished everything or not.
If you do interact with customers, let them know that your business hours are strict. Just because you live next door to the kennel you run or above your vintage shop doesn't mean you're available for after-hour pickups. Leave room for rare exceptions but guard your time.
7. Know your customer so you can market efficiently
Marketing your business can be a lot for anyone. There are too many platforms to learn and navigate. Should you be on Instagram? Facebook? LinkedIn? Build an email list? SMS?
If your business is everywhere, it may end up being nowhere because your efforts are spread too thin. But you can put your energy into the right medium by knowing who your ideal customer is and where they spend time online. You may pick only one or two platforms that you can manage versus tackling all the apps.
This will take some research and experimentation on your part to identify your customer and find out where they are, the right way to talk to them, and the right mix of content. You should also consider your time and resources. Making videos for TikTok takes more time, skill, and specialized knowledge than posting a photo on Facebook.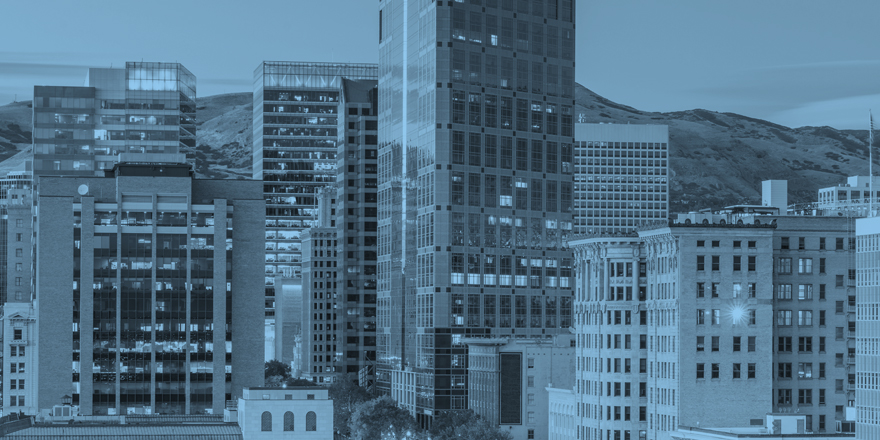 Tired of payroll? Gusto handles payroll taxes and more
With unlimited payroll runs and automatic tax filing, Gusto helps small-business owners worry less about payroll and put more time into growing their business.
Get automatic payroll tax filing, including end-of-year tax forms
Manage workers compensation insurance
Track paid time off, sick leave, and holiday pay
Starting your own business often requires sacrifice, but that doesn't mean you have to sacrifice everything. You can still have normalcy in your life by keeping your personal time personal. It sometimes just takes being intentional with your time and finding the right tools to get back time from running your business.
How do business owners get time off?
Business owners get time off by prioritizing time off. Many business owners need to calendar specific days to turn off their notifications and step away. If you find yourself checking in anyway, ask for help from family and friends to prioritize that boundary.
When can business owners take time off?
Many businesses go through slow periods. Maybe leading up to the holidays is busy, but things drop off in January. Look for those times if you can and schedule vacations then. Set business hours and keep them. Just because you're around, doesn't mean that you're available to clients. Plan ahead. It's easier to step away when you've thought ahead and taken care of everything first.
Disclaimer
At Business.org, our research is meant to offer general product and service recommendations. We don't guarantee that our suggestions will work best for each individual or business, so consider your unique needs when choosing products and services.