AT&T vs. Comcast: Which Internet Provider Is Best for Small Businesses?
A better gigabit solution and no-contract fiber plans make one of these high-speed internet providers the clear winner for small businesses.
Data as of 12/22/22. Offers and availability may vary by location and are subject to change.
Although it's a pretty close match, if you're caught choosing between AT&T and Comcast—like many small-business owners are—we recommend AT&T.
AT&T offers the better business internet experience
The right provider and plan for your business will depend on which internet factors matter the most to you. But when it comes to affordability, fast speeds, and customer service, AT&T is the better choice.
Compare AT&T business internet and Comcast business internet
| | | |
| --- | --- | --- |
| Features | AT&T | Comcast |
| Lowest-priced plan | $50.00/mo. | $69.99/month.** |
| Fastest download plan | 1,000 Mbps | 1,000 Mbps |
| Contract length | 12 mos. | 12 mos. |
| Early termination fee | Varies | $200.00 |
| 30-day free trial | | |
| Dedicated internet option | | |
| Rural fixed wireless option | | |
| 24/7 technical support | | |
| Free installation | | |
| Get started | View Plans | View Plans |
Data as of 12/22/22. Offers and availability may vary by location and are subject to change.
*12-mo.agmt for Internet req'd. Early term fee may apply
**w/ 2-year agreement
AT&T business internet overview
$50.00 monthly starter plan
No-contract fiber plans
Positive customer ratings
Expensive higher speed plans
$99.00 fiber installation fee
Comcast business internet overview
Fast upload speeds
Free installation
99.998% uptime guarantee
Poor corporate reputation
$200.00 early termination fee
Comcast is best known as a residential TV and cable internet service provider (under the name Xfinity). But the massive media company, which counts companies like Universal Pictures and NBC as assets, also provides internet plans to millions of US residential and business customers. Comcast business internet plans use either pure fiber-optic internet or hybrid fiber-coaxial (HFC) connections.
See our Comcast business internet review to learn more.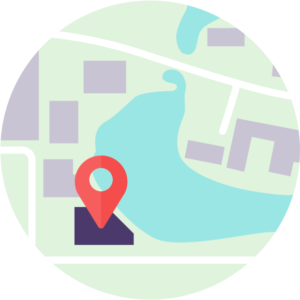 Enter your zip code to find the best business internet providers in your area.
AT&T offers more affordable basic plans than Comcast
AT&T business internet plans and pricing
| | | | |
| --- | --- | --- | --- |
| Fiber plan | Starting price | Download/upload speed | Contract length |
| Internet 100 | $50.00/mo.* | 100 Mbps/100 Mbps | 12 months |
| Internet 300 | $90.00/mo.* | 300 Mbps/300 Mbps | 12 months |
| Internet 1G | $120.00/mo.* | 1000 Mbps/1000 Mbps | 12 months |
Data as of 12/22/22. Offers and availability may vary by location and are subject to change.
*12-mo.agmt for Internet req'd. Early term fee may apply
AT&T business plans come with a one-year contract and price guarantee.
Comcast business HFC internet plans and pricing
| | | | |
| --- | --- | --- | --- |
| HFC plan | Starting price | Download speed | Contract length |
| Business Internet 50 | $69.99/mo. | 50 Mbps | 2-year term |
| Business Internet Standard 100 | $109.99/mo.* | 100 Mbps | 3-year term |
| Business Internet Performance 250 | $134.99/mo.* | 250 Mbps | 3-year term |
| Business Internet Advanced 500 | $164.99/mo.* | 500 Mbps | 3-year term |
| Business Internet Gigabit | $334.99/mo.* | 1.25 Gbps | 3-year term |
Data as of 12/22/22. Offers and availability may vary by location and are subject to change.
*w/ 2 year agmt.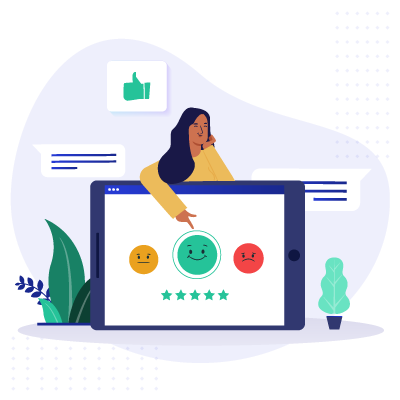 Expert Advice, Straight to Your Inbox
Gain confidence in your business future with our weekly simple solutions newsletter.
Comcast plans all come with annual contract requirements. Fiber plan agreements are 24 months, while HFC plans can be either two or three years, depending on what's available in your area.
However, both AT&T and Comcast offer a 30-day trial, allowing you to get your money back if you cancel within the first month. The trial may ease the worry of risking your budget with either provider.
"Both AT&T and Comcast offer a 30-day trial, allowing you to get your money back if you cancel within the first month."
When it comes to fees, Comcast has one edge. AT&T charges $99 to install a fiber connection. We found Comcast offers free professional installation with every plan, saving you some significant up-front costs.
What about early termination fees (ETFs)? Depending on your AT&T fiber plan, you could pay $20 or $25 per month left on your contract. Comcast charges a flat $200 ETF on any plan, so make sure you're happy with your service before that 30-day trial ends!
AT&T offers faster upload speeds
Are you looking for extremely high-speed internet service for your business? AT&T and Comcast offer some of the fastest commercially available internet plans around. In some areas, both internet service providers sell gigabit connections, which give you download speeds up to 1,000 megabits per second.
Download speeds that fast make it a breeze for dozens of employees to browse the internet, download large files, and stream audio and video.
AT&T sells a gigabit fiber plan with symmetric speeds, which means you get 1,000 Mbps downstream and upstream. If you and your employees frequently use videoconferencing and complex data sharing services, the AT&T plan is your best bet.
However, these plans do come at a premium. You'll pay at least $300 a month to max out your business internet speeds.
Compare AT&T and Comcast business internet reliability
Comcast beats AT&T in reliability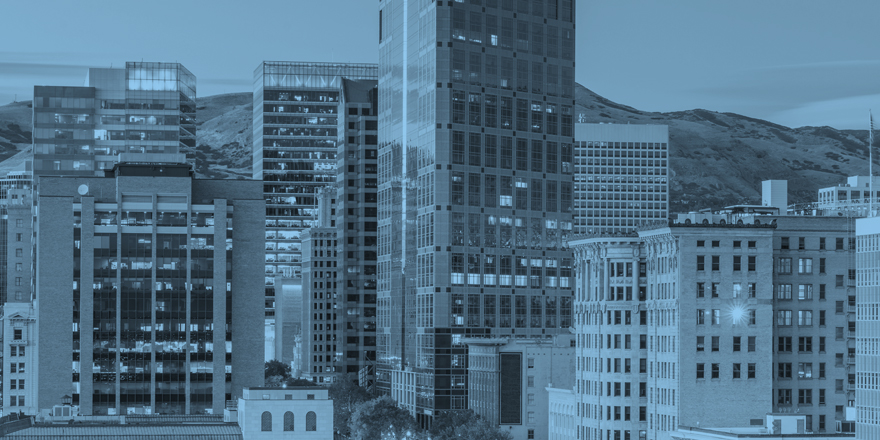 Not sure which option will help you grow?
Transform your business with a free assessment, and get a tailored recommendation for services that will drive better results.
Comcast includes the strongest uptime guarantee we've found from any business internet provider. At 99.998% for its fiber plans, you can count on your internet connection to be up and running nearly every minute of the year.
AT&T guarantees 99.95% uptime for fiber connections. That's not too shabby, but over the course of an entire year, the fractional difference adds up.
Comcast and AT&T offer similar extras. However, some services—like data backups and security packages—are a bit cheaper with AT&T.
Comcast loses the customer service round
Do any digging around online for "Comcast" and "customer service," and you're bound to end up worried. The mega-corporation has a downright terrible reputation with the general public, which would give any decision maker pause.
Does AT&T fare any better? We looked at a few markers for customer and technical support, and while Comcast Business customers tend to be satisfied with their internet service, AT&T seems to be the safer choice.
One key indicator of AT&T's edge in customer satisfaction is the results of a 2019 J.D. Power study of business internet customers.1 While AT&T didn't rank as well as some competitors—like Verizon and Cox—it beat Comcast in two of the three business markets J.D. Power surveyed.
J.D. Power bases its customer satisfaction rankings on six factors: "performance and reliability; cost of service; communications; sales representatives and account executives; billing; and customer service."
J.D. Power customer service satisfaction rankings for AT&T and Comcast
| | | |
| --- | --- | --- |
| Segment | AT&T ranking | Comcast ranking |
| Very Small Business | 4th | 3rd |
| Small/Midsize Business | 2nd | 7th |
| Large Enterprise | 1st | 6th |
If you're a small-business owner, you may want to remember this illuminating quote from the J.D. Power study press release: "Smaller business customers may be less profitable, but if wireline companies can address the opportunities in very small business customer service, they will see an increase in satisfaction and, ultimately, retention."1
Considering the malice that many Comcast residential customers show for the provider, we're comfortable giving AT&T the win for this category.
How to compare business internet providers
In talking to business decision makers, three factors emerged as the most important when choosing an internet service provider: speed, price, and reliability.
Choosing an internet plan usually starts with deciding how much speed you need. In other words, how fast do you want your internet connection to work?
Although the words bandwidth and speed have technically distinct meanings, internet providers often use the terms loosely. When comparing internet plans from different service providers, the number accompanying the plan name usually denotes its bandwidth. For example, AT&T's Business Fiber 100 plan is capable of delivering 100 Mbps of download data.
Business internet download speed recommendations
| | |
| --- | --- |
| Speed | What it means |
| 1 to 4 Mbps | Allows one to three users to do light web surfing, email, online computing, and standard-definition video streaming and conferencing. |
| 5 to 19 Mbps | Connects a few employees and adds the ability to easily transfer files, run ecommerce services, and stream and conference in high definition. |
| 20 to 49 Mbps | Several employees can download big files and stream and communicate online with little interruption. You can also set up well-functioning Wi-Fi for employees and customers at this level. |
| 50 to 99 Mbps | About a dozen employees can work, conference, and collaborate in real time. File sharing is easier, and downloads and backups are faster. Hi-def streaming and conferencing are clear. |
| 100 to 499 Mbps | Suits internet-heavy business operations with many users who access applications and files on the cloud. Supports website services with lots of online traffic and activity. |
| 500 Mbps to 1 Gbps | The fastest business internet available. As you approach 1,000 Mbps, all the previous activity and more become near-instantaneous, and you rarely wait for any service to function. |
Uploads are the other side of internet speed. Frequently uploading files to the internet and making audio or video calls requires faster upload speeds. So consider plans that offer high upload speeds—or equal upload speeds, as with some AT&T business fiber plans.
One more thing: consider what the future holds for your business needs. Do you expect substantial growth? Adding more employees could mean heavier internet use, which can bog down slower internet plans. As a growing business, you should choose a plan that works for you now and in the future.
Although Comcast has a few good features—like free installation and an unmatched reliability guarantee—AT&T offers more affordable, faster plans and better customer experience.
Comcast Business isn't a terrible choice—especially if you want to save on installation fees or need near-perfect connection uptime. Yet, AT&T customers are decidedly more satisfied with their business internet plans, which are often more affordable and faster than the competition.
Want to dig deeper into your internet options? Read through our Comcast review to get more in-depth information before making a decision. Also compare options like Verizon vs Comcast, AT&T vs Comcast or even T1 vs Cable Internet.
We did an in-depth analysis of both AT&T and Comcast business internet plans and bundles. We examined pricing, guaranteed uptimes, customer service, customer satisfaction, and bandwidth. These brands were also considered in the broader context of other top internet providers on the market today. 
Disclaimer
At Business.org, our research is meant to offer general product and service recommendations. We don't guarantee that our suggestions will work best for each individual or business, so consider your unique needs when choosing products and services.