Best Small Business Management Software 2023
We spent hours researching the best business management software for your small business.
Data as of 12/23/22. Offers and availability may vary by location and are subject to change.
*When billed annually
Bottom line: Zoho One is our overall top small business management software due to its versatility and broader Zoho ecosystem. Microsoft Dynamics, Striven, and Timely also offer all-around power. Meanwhile, Shopify Plus is the pinnacle for e-commerce businesses seeking global domination.
Best business management software 2023
:

Best overall

:

Best for ecommerce

:

Best for complexity

:

Lowest all-in-one package price

:

Best for service providers
Compare the best business management software
| | | | | |
| --- | --- | --- | --- | --- |
| Brand | Starting price per user | Includes HR & payroll | Includes advanced analytics / integrations | Learn more |
| | $90.00/mo.* | | | View Plans |
| | $2,000.00/mo. | | | View Plans |
| | $120.00/mo.** | | | View Plans |
| | $99.00/mo. + $20.00/user/mo. | | | View Plans |
| | $8.00/mo.* | | | View Plans |
Data as of 12/23/22. Offers and availability may vary by location and are subject to change.
*Requires subscriptions for all staff on payroll
**Priced per application. Each application sold separately.
When evaluating business management software, you'll need to consider how many users you'll have, your specific business needs (such as HR and accounting), and whether you need advanced power or something more simple.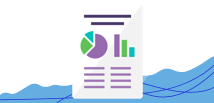 Don't Make a Mistake That Costs You Your Funding
Apply confidently for a loan with our free guide. Enter your email below and we'll send it to you shortly.
Data as of 12/23/22. Offers and availability may vary by location and are subject to change.
*When billed annually
Zoho One, as the name suggests, is one powerful but affordable solution covering all the essentials of most small businesses, including petite, local shops and the like. Starting at just $95 a month, per employee, you'll get access to almost all of the 40+ titles in the Zoho suite, most notably:
Zoho CRM
Zoho Projects—Project management software
Zoho Books—Accounting plus inventory management tools
Zoho Checkout—Payment processing, including recurring subscription payments
Zoho People—Human resources software
Office applications, such as Writer, to replace Google Workspace and Microsoft 365
Plus, we love that One includes Zoho's artificial intelligence (AI) service, Zia. This means you'll be able to use AI and machine learning to generate actionable insights from your data, similar in concept, but not depth, to Microsoft Dynamics 365 (covered below). Usually, AI comes at a premium price, so we think this is an immensely valuable touch even if you aren't otherwise in the market for advanced analytics.
Keep in mind, many features are data capped, such as a 5,000 per employee limit on live sales chats and SMS marketing contacts, among other limitations.
Shopify Plus: Best for ecommerce
Data as of 12/23/22. Offers and availability may vary by location and are subject to change.
Before digging in, let's face the music: Shopify Plus may seem pricey, starting at $2,000 flat per month. But, with unlimited users included, we find this to be a killer deal and well worth the money for even younger ecommerce businesses for several reasons.
First, the main standout is Plus's no-holds-barred approach to optimizing every part of the ecommerce experience. In a world where milliseconds can mean the difference between a conversion or a lost customer, this matters. For example, the plan includes over 70 mobile-responsive themes, which far exceeds the 9 free, but overused themes on the basic plans.
It's hard to stop boasting about Shopify Plus's features that deliver ecommerce superiority short of morphing into Jeff Bezos. This is why the $2,000 a month starting price seems well worth it and could start to pay for itself through as little as a 20% increase in sales (assuming your business pulls in a modest $10,000 per month gross revenue).
Here are just some other features we love:
Publish products to all kinds of devices, like wearable devices (such as FitBit and Apple Watch), game consoles, digital billboards, and kiosks
Showcase products in 3D using augmented and virtual realities
Superior automation and integration features not found in lower-end plans
Shopify Fulfillment Network that directly competes with Amazon Prime
Automatic language translations and worldwide web hosting
If you're excited to sell globally, Shopify includes one primary store and nine localized stores, charging $250 a month for each storefront after that. Since there are upwards of 200 countries worldwide, this potentially ballooning cost might hinder your global domination dreams.
What's more, Shopify still seems intent on squeezing out credit card fees, tacking on a 0.15% surcharge if you use your own payment processor. If you opt to use their in-house Shopify Payments processor, you'll still be bitten by standard fees (around 2–3% in the US), with no apparent discount.
Microsoft Dynamics 365: Best for complexity
Data as of 12/23/22. Offers and availability may vary by location and are subject to change.
Dynamics 365 is similar to Zoho, Oracle, and ADP in the sense that it dishes out a smörgåsbord of software to choose from, depending on your business's needs. This makes it compatible with entities of all sizes since you only pay for what you need.
Beyond this, the thrilling main event here is the software suite's sheer power. When it comes to analytics and extracting actionable insights from your data, Dynamics 365 excels with artificial intelligence-powered reporting features, such as predictive customer behavior analysis in its CRM application.
If you yearn for even more power, you can seamlessly connect the Microsoft Azure development engine to handcraft tailored applications and algorithms, or resort to the Power Platform for low-code development simplicity.
Unfortunately, you'll be hard-pressed to find much affordability with Dynamics 365. This isn't necessarily bad because we believe the platform's powerful capabilities and native Microsoft integration still deliver fair value for the money.
But, with the small business-targeted Business Central Essentials package starting at $70 a month, per employee, it may be hard for smaller entities to stomach the sticker shock, especially since you'll still have to pay separately for traditional office titles like Word and Excel.
Also, you'll need to wade through tsunamis of technical documents to understand the platform fully. Sadly, unlike Salesforce's visually engaging training tools, Dynamics 365 relies greatly on text-heavy documentation to teach its product. Live support is available, but for an additional cost.
Need funding for your most ambitious dreams? Get a personal loan.
Striven: Lowest all-in-one package price
Data as of 12/23/22. Offers and availability may vary by location and are subject to change.
Striven does a superb job at saving money while still solving most business needs, including human resources and payroll, inventory management, and job applicant tracking.
Unlike Zoho One, which makes less financial sense the more users you have, Striven becomes more affordable with every additional employee. While each of its three paid plans has a mandatory cloud hosting surcharge, its per-user fees are lower than competitors, offsetting the flat hosting surcharge once you add more users.
Clearly, more users mean a lower price per person. And since Striven includes all of its applications in each plan, this makes it a one-and-done solution comparable in breadth (but certainly not power) to Microsoft Dynamics 365 or Zoho One.
Understandably, Striven lacks the advanced features or niche specialty you might find in other suites. You won't find cutting-edge artificial intelligence-powered analytics, for example. But this is forgiven considering Striven doesn't strive to tick these boxes, opting instead to provide a modest but comprehensive business management suite at an affordable price.
Timely: Best for service providers
Data as of 12/23/22. Offers and availability may vary by location and are subject to change.
*When billed annually
Timely showcases its thoughtful inclusion of individuals managing their own services, with the $8 a month Basic plan squarely targeting solitary entrepreneurs. This is a competitive advantage not often found in competitors, such as Booker.
Once your calendar's fully penciled out, thanks to Timely's seamless integration with Facebook, Instagram, and other digital outlets, the platform sports features hitting on the entire customer journey. For example, Timely can send out automated appointment reminders, post-encounter surveys, and retargeted marketing to effortlessly grow your customer relationships.
While the software markets heavily to beauticians, its functionality is industry-agnostic, allowing a variety of business owners to reap value from the platform. What's more, you can also use Timely for business elements other than client encounters and marketing, such as inventory management, staff time tracking, and cash handling.
There isn't much in the way of human resources support, beyond timekeeping for hourly employees, so you'll still need to source another company's HR solution.
Also, if you're in the US, you'll need a third-party plugin for payment processing since the company's TimelyPay service is only available in Australia, New Zealand, and the United Kingdom. While this isn't necessarily a dealbreaker, it is discouraging since Timely recommends using Square—which, interestingly enough, has its own competing business management solution.
We love Zoho One for its straightforward single-solution package that drives immense value, especially for the smallest businesses out there. And though Microsoft Dynamics 365 boasts incredible power, your perfect business management solution may be as simple as combining several smaller tools, like Slack and Google Workspaces.
Worried about paying workers on time? We can help. Check out our guide to the best payroll software.
Small-business management software FAQ
What is the best software to manage a small business?
If you're looking for an industry-agnostic software suite, we'd recommend sticking to larger compilations such as Zoho One or Microsoft Dynamics 365. This way, you can pick and choose the specific à la carte solutions that your business needs without shelling out extra cash for unnecessary features.
Ideally, you'd want essentials like:
Payment processing and point-of-sale support (for physical locations)
Payroll and human resources management
Customer relationship management (CRM)
Third-party integrations to expand your functionality
Also, consider that bigger software suites, like Zoho, tend to offer advanced analytics and generous amounts of third-party integrations. These features might help you discover hidden inefficiencies that could save you money, thereby offsetting a possibly higher software price tag.
What is the best inventory management system for small businesses?
This depends on whether you're dropshipping or managing in-house inventory. For dropshippers, Ordoro steals our hearts thanks to its multitude of ecommerce integrations. Keep in mind many dropshipping solutions, such as Oberlo and retailers that dropship whitelabel products, may provide their own proprietary inventory management platform or even just a simple Excel spreadsheet.
For businesses that take custody of their own inventory, inFlow Inventory recently scored our top pick due to its overall value and elaborate mobile app.
How do I manage my small business?
For starters, a small business owner needs at least a reliable, low-cost payment processor and a customer relationship management (CRM) solution, such as Salesforce or Shopify's built-in customer database. These two things alone allow a small business owner to start getting paid while also drawing actionable customer insights.
Ultimately, as your business grows, you'll need more advanced solutions. Specifically, you'll need software for human resources administration, marketing, bookkeeping, and inventory management (if applicable), among other elements.
What software do most companies use?
After speaking to over 40 small-business owners and decision-makers, we found the Zoho suite to be one of the most popular picks regardless of industry. This is understandable given Zoho's focus on low prices and value, with some titles in Zoho's suite offering a wallet-friendly free plan. Further, Zoho addresses most parts of a business, ranging from payment processing integrations to human resources management.
For more administrative-heavy businesses, such as real estate offices, we found niche software and combining multiple smaller titles to be common. For example, the employee monitoring platform Hubstaff is great for in-person sales and consulting businesses, while AppFolio works well for property management entities. Other smaller businesses keep it simple by mixing Slack or Shopify with Google Workspace, Asana, or another project management solution.
Best Human Resource Software for Small Business
To find the best business management software, we considered each suite's suitability for small businesses, the overall value for  the money, breadth of operational coverage, and ease of use, among other aspects.
Disclaimer
At Business.org, our research is meant to offer general product and service recommendations. We don't guarantee that our suggestions will work best for each individual or business, so consider your unique needs when choosing products and services.