What Is the Minimum Credit Score for Business Loans?
Whether personal or business, a higher credit score means you'll get more favorable terms on a loan.
There is no universally accepted minimum credit score to get a business loan. That said, almost every loan or line of credit you apply for will have a minimum required credit score.
Lenders view credit scores as a crucial metric for determining whether your business is eligible for a loan, so it's imperative you understand how your credit score will affect your ability to secure financing. A lower credit score makes it more difficult to obtain a loan. Some lenders won't even consider you if your credit score is too low.
Let's break down some credit score ranges to get a better picture of what lenders are looking for.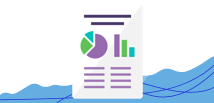 Don't Make a Mistake That Costs You Your Funding
Apply confidently for a loan with our free guide. Enter your email below and we'll send it to you shortly.
What your credit score means to lenders
Every lender will have its own requirements for loan applicants. In most cases, an evaluation of your personal or business credit score will take place. Other common factors include how long you've been in business, yearly revenue, and debt-to-income ratio.
The higher your credit score, the more likely you will secure a business loan with a favorable interest rate. Credit scores, which range from 300 to 850, are determined by credit evaluation companies like Experian. Your business credit score is on a different scale but we'll stick to your personal credit score, which matters just as much. (Here's why.)
To help you assess your standing with lenders, here's a breakdown of what credit score ranges may mean for you:
750 and above: Any credit score at or above 750 is considered excellent. With great credit, you'll have all kinds of business loans available—including SBA loans and traditional bank loans—and you'll likely get the best loan terms. Consider using a lending marketplace, like Lendio, to see and compare offers from different lenders, even the SBA, all in one place.
700 to 750: At this range, you'll still be in the running for traditional bank loans and loans from the U.S. Small Business Administration. You'll have to bring your "A" game to exceed other eligibility requirements—outside of credit score—to get the best possible loan terms.
640 to 700: The minimum credit score for an SBA loan sits at around 680 for most lending products. Lenders will see your credit score in this range as good but not excellent. This range is a sweet spot for securing loans from alternative lenders. A credit score in the high 600s is just enough to keep interest rates down.
600 to 640: Traditional loans are off the table in this range, but you can still secure a good loan from an alternative lender. You'll probably have to do comparison shopping and research to find the best loan. A little persistence can pay off if you find surprisingly good loan terms.
550 to 600: High interest rates are impossible to avoid at this range. You'll still be able to secure a loan, but you'll likely have to put up collateral, and the loan will be more expensive. At this level, it's worth evaluating if you need a loan or if it would be better to improve your credit score by taking out a secured business credit card.
550 and below: Most lenders won't loan money to businesses in this range. A merchant cash advance and invoice financing may still be available but proceed with extreme caution as interest rates are very high.
These ranges give a broad snapshot of what business loans will be available to you at a particular score. To get an even clearer picture, try a business loan calculator to see how terms will affect your loan and check requirements for specific business loans.
What's the minimum credit score you need for a business loan?
The type of business loan you apply for will determine the credit score you need. For example, you'll need a higher score to get good terms on an unsecured loan vs. a secured loan.
Here's the average minimum credit score needed for common business loans.
If you're having trouble qualifying for financing, it may be time to start working on your credit score.
How to build your credit score and qualify for better business loans
Building credit can help you qualify for more attractive loans and terms. It takes time to improve your personal credit score, but the foundation is good financial habits. You can boost your credit score by:
Consistently making on-time payments on current debts.
Opening a credit card or a secured credit card, then making frequent purchases and regularly paying off your balance.
Getting your credit report from the three major credit reporting bureaus and checking for errors in your credit history. Correcting an error could raise your score.
Keep your credit utilization below 30%. Asking for a credit limit increase on a credit card can help improve that ratio.
Maintain old accounts even if you don't use them very often, so your credit history isn't shortened.
While building credit takes a while, gaining access to better business loan terms is worth it.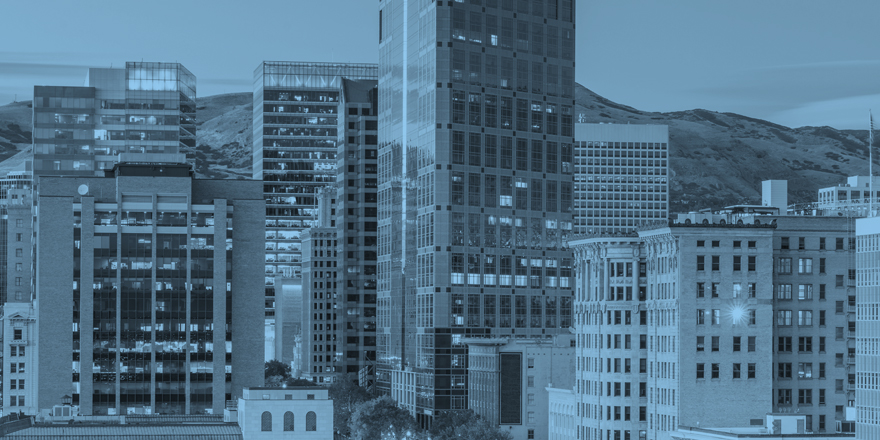 Browse hundreds of loan options, custom-tailored to your business and budget needs, from a single, simple platform.
Now that you know where you stand with your credit score, you can decide which business loan may be right for you and where to focus your applications. If your options aren't ideal, consider if you can wait, improve your credit score, then seek financing with better terms.
If you're worried your credit score is too low to qualify for a loan, take a look at our picks for the best loans for businesses with bad credit.