What Is A No Doc Business Loan and How Do They Work?
No doc business loans let you apply for and get a business loan without all the paperwork of conventional business loans. Speed and simplicity make no doc business loans appealing to many small-business owners.
But no doc business loans have their downsides too, like higher interest rates and some of the shortest repayment terms.
Before you apply for a no doc business loan, let's talk about how no doc business loans work, why you might (or might not) want one, and where you can get the best no doc loans.
What is a no doc business loan?
When you apply for a conventional business loan, lenders usually ask for lots of different financial documents. For example, you might be asked for the following:
Personal bank statements
Business bank statements
Personal tax returns
Business plan
Articles of organization
Gathering all of those documents can take time, and you might not want to share them with your lender for a variety of reasons.
That's where no doc business loans come in.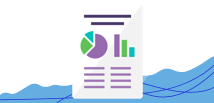 Don't Make a Mistake That Costs You Your Funding
Apply confidently for a loan with our free guide. Enter your email below and we'll send it to you shortly.
Small-business loans with no tax returns or other docs
No doc loans streamline the loan application process, so you don't have to submit document after document.
Instead, you'll fill out a simple application with basic details about yourself and your business. Then, the lender will usually pull your credit report. They may also connect with your business bank account and accounting software. And with just that information, a no doc lender can make a decision about your loan application.
Keep in mind, though, that even a no doc loan provider may end up asking you for additional documentation. And lenders will still analyze your finances―they just won't make you submit documents along the way. So it can be more accurate to think of no doc business loans as low doc business loans.
Types of no doc business loans
Your no doc business loan probably won't be a conventional long-term loan. In fact, it may not be a term loan at all. Instead, no doc business loans to include these kinds of business financing:
Line of credit - A type of revolving credit that lets you borrow, repay, borrow, and repay. Lines of credit offer lots of flexibility and work for most kinds of businesses.
Short-term business loan - A term loan with a repayment term of three years or less. It's a one-time lump sum of money, but you can use a short-term loan for many kinds of expenses.
Invoice financing - A financing product that lets you use unpaid invoices as collateral. These tend to work best for B2B businesses.
Merchant cash advance - An advance that you pay off with a percentage of your credit card sales. Merchant cash advances cost a lot, and they only work for businesses with plenty of credit card transactions.
Pros and cons of no doc business loans
Lower borrower requirements
No need to gather docs
Fast decision times
Higher interest rates
Shorter repayment terms
No doc business loans usually have lower business loan requirements than other loans do. No doc lenders will accept lower credit scores, lower revenue, and younger business.
No doc business loans also save you time. You don't have to go digging around in your filing cabinet or hard drive trying to find the right documents. Likewise, you won't have to worry about writing up a new business plan or generating an updated profit and loss statement. That gives you more time to focus on running your business.
Speaking of time, no doc business loans tend to have much faster decision times. In fact, many lenders offer instant approval on their no doc business loans. That's because a computer program will automatically pull and analyze information about you and your business.
No doc business loans tend to cost more than their conventional counterparts. Lenders reserve the lowest interest rates and fees for borrowers they feel confident will repay their loans. And how do they get confidence about borrowers? By thoroughly reviewing borrowers' finances―with the help of lots of financial documents.
When you don't offer up documents, lenders view you as a riskier borrower—which means you'll pay more in interest and loan fees.
Likewise, you'll usually end up with shorter repayment terms. While conventional term loans often have loan terms of five years or more, no doc business loans usually have term lengths of less than two years.
These downsides mean many business owners would rather submit documents than get a no doc business loan. Of course, you'll have to decide for yourself if the tradeoffs are worth it.
Best no doc loan options for small business
Still interested in getting a no doc business loan? We've rounded up some of the best lenders that offer no doc loans.
Compare the best no doc business loans
Data as of 2/16/23. Offers and availability may vary by location and are subject to change.
What banks offer no doc business loans?
Traditional business banks don't tend to offer no doc business loans. Almost all banks use old-school loan applications that ask for bank statements, tax returns, and more.
Instead of applying with a bank, you'll usually need to turn to online lenders (aka alternative lenders).
We recommend these online lenders for no doc business loans:
Bluevine: Best for fast funding
Fundbox: Best for young businesses
OnDeck: Best for repeat borrowing
Kiva: Best for 0% interest
Kabbage: Longest LOC terms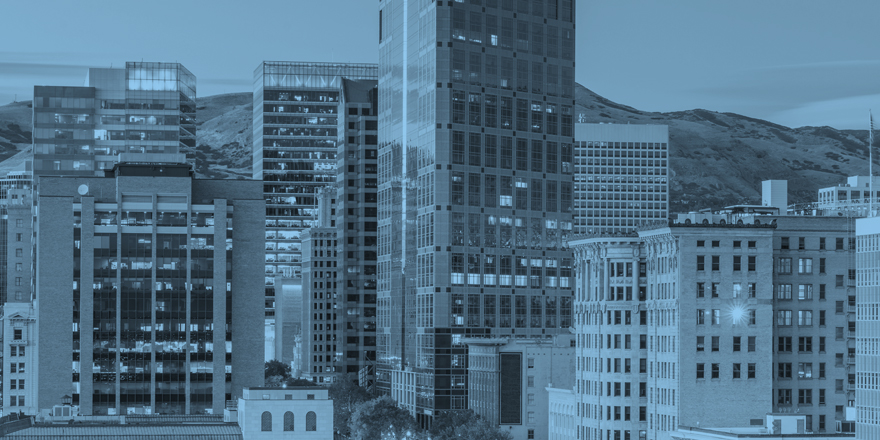 Browse hundreds of loan options, custom-tailored to your business and budget needs, from a single, simple platform.
No doc business loans can simplify the loan application process for small-business owners. Since you don't have to gather documents―or wait for someone to review them―no doc loans tend to have faster approval times. Plus, no doc lenders usually have lower borrower requirements than traditional lenders.
But no doc business loans do tend to cost more than conventional business loans. They also have shorter repayment terms.
So if speed and simplicity matter, a no doc business loan may be perfect for your small business. If you mostly want low-cost funding, though, a traditional loan will likely work better.
Looking at a no doc loan because you need fast funding? Find the right lender for your business on our rankings of the best fast and easy business loans.
No doc business loans FAQ
Can I get a business loan without a bank statement?
Yes, you can get a business loan without a bank statement. Lots of online lenders simply connect with your business bank account instead of making you submit bank statements.
Do you need bank statements for SBA loans?
Yes, SBA business loans require you to submit bank statements as part of your loan application.
Do business lenders verify bank statements?
Yes, you should expect business lenders to verify your bank statements.
What is a no doc business loan?
A no doc business loan is any business loan that doesn't require typical financial documents (like bank statements and tax returns) to apply.
Does Rocket Mortgage offer no doc loans?
Rocket Mortgage does not offer no doc loans. You can get an initial pre qualified approval letter without submitting documents, but to get a verified approval letter or mortgage, you'll need to submit documents.
Disclaimer
At Business.org, our research is meant to offer general product and service recommendations. We don't guarantee that our suggestions will work best for each individual or business, so consider your unique needs when choosing products and services.