Podium Payment Processing Review 2023
Podium is a payment processor designed to help you manage and improve your business ratings online.
Data as of 12/22/22. Offers and availability may vary by location and are subject to change.
*Current offer with one-year agreement when paid annually
The bottom line: Podium is a business that promises to help you improve your business reputation online. Ironically, however, Podium doesn't seem to have a handle on its own reputation. We'll get into that later.
Podium is a relative newcomer to the online processing game and actually has some interesting features to offer, including a text message marketing platform and online review management tools. Despite these promising features, Podium has decided to place itself at a high price-point that it simply can't measure up to.
That's why we're going to say up front that we don't recommend Podium. Read on to find out more about why we don't like them and to learn about alternatives we suggest for business looking into Podium.
Data as of 12/22/22. Offers and availability may vary by location and are subject to change.
*Current offer with one-year agreement when billed annually
Here's the bottom line: charging almost $250 per month for payment processing plus extras is too expensive.
There are products in the processing and point-of-sale space that do sell at that price point, but the cost is usually justified by an extensive suite of powerful features.
A good example of this is Upserve's Pro Plus plan. Upserve is a restaurant management POS solution with a lowest starting price of $59.00 per month. Its most expensive plan is $359 per month, and that plan gets you access to a huge suite of restaurant automation tools. It's a powerful system that offers a ton of value that justifies its price.
Podium is a payment processor with a few cool features that can cost up to $649 a month. That's just far too expensive. Especially considering the fact that the features on offer may not even improve the processes they claim to improve.
Also, Podium hasn't posted its processing fees on its website. Maybe if it let you process at no cost the price could be a bit better, but the fact it isn't advertising a low processing fee leads us to believe that those processing fees aren't particularly low.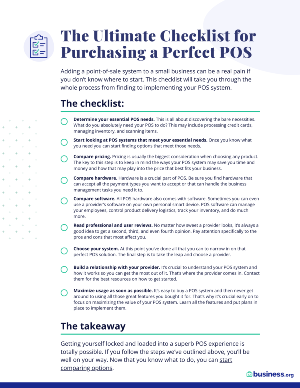 Follow these steps to purchase the perfect POS system
Read our free ultimate checklist for finding the right POS for your business. Don't get saddled with the wrong system. Enter your email and the checklist will arrive promptly.
Podium is best for businesses with more money than sense
We'd probably have some good things to say about Podium if it was charging about $40 a month. The website has a clean aesthetic, Podium's hardware is easy to use, and it's found an interesting niche in focusing its efforts on online reputation management.
But paying more than $100 per month for those features is too much and, at minimum, Podium will charge you $289. So if you've got some money to burn it may be worth giving Podium a try. Otherwise, steer clear.
Compare Podium vs. competitors
Data as of 12/22/22. Offers and availability may vary by location and are subject to change.
*Current offer when 
If it wasn't clear before, it should be now: Podium is not competitively priced—not even close. Square is a payment processor you don't even have to pay a monthly fee to use and it comes with the ability to help you build an ecommerce site, manage your social media, and so much more.
You'd think by not paying a monthly fee that you'd be limited in what you can do with Square, but you aren't. Yet with Podium you get fewer features at a much higher price. And obviously the number of features isn't as important as quality, but there are multiple reviews of Podium online from multiple sources—including Trustpilot and the Better Business Bureau—that complain about features not being that useful.
We found many negative reviews of Podium online and most of them were talking about the same problem—being unable to work with Podium's customer service team.
The chief complaint about customer service centered around having an extremely hard time discontinuing Podium's services. Multiple complaints attest to Podium continuing to charge a $500 monthly fee for months after the program had been canceled.
When business owners called to fix these charges, they complained of being unable to reach Podium's customer service team. If they could reach a rep, they were first ping-ponged between reps for hours before finding the right agent to talk to.
Podium also has a bad online reputation due to its shady cancellation habits—and that's not a good thing when your main selling point is that you help businesses improve their online reputation. 
According to many customer reviews, the experience of the average customer trying to cancel is:
Get a sales pitch.
Try out the service.
Discover it's not for them.
Try to leave.
Get charged for months while customer service wastes their time.
Best Credit Card Processing for Small Businesses
Tools that aren't as useful as they sound
According to many business owners, Podium's tools that let you manage your Google reviews aren't all that refined or useful. Some owners claim to have had more success managing their online presence with Podium as opposed to without it.
When your main selling point is nothing more than an empty promise, that doesn't bode well. That said, there were some positive customer reviewers who did say that having Podium's Google review tools helped them increase their star rating. So it looks like it's not a total loss for Podium on this front.
It does, however, leave Podium in the awkward position of having a tool that is only valuable to some businesses and not to others.
Podium offers a few interesting features. If the company can get its pricing dialed in and continue to improve these features, it might have something valuable to offer in the future.
Customer review management tools
In their current state, these tools aren't quite as useful as they could be (as we've discussed previously). But, that doesn't mean they couldn't improve and become something more useful. Small businesses can have a difficult time building an online reputation on Google, so having more power and control over that process is only a good thing.
On the bright side, Podium's review tools do seem to be working for some businesses. It's not a total win, but it's still a promising sign of what may come in the future.
Podium gives you tools to text your customers so you can send them updates about seasonal discounts as well as offer special promotions on personal occasions like a birthday. This is a useful tool—but it must be used properly.
Sending too many texts to a customer can be a bad thing because texting is generally a friend and family communication space. It's important to keep this in mind when texting a promotional offer.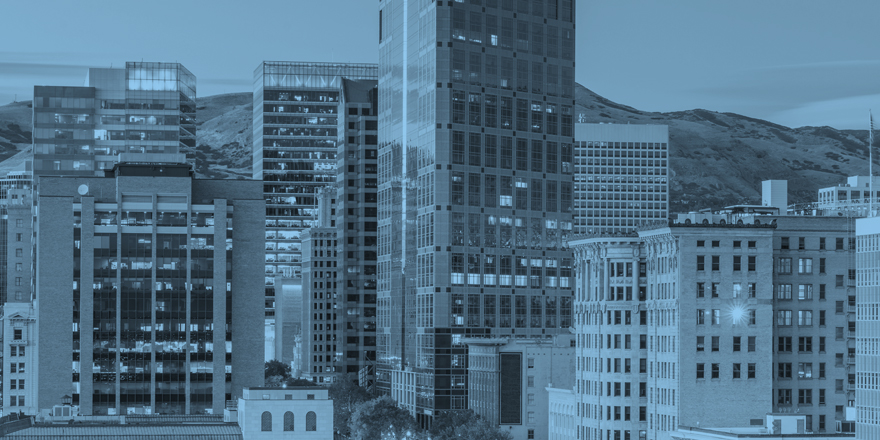 Ready to start accepting credit cards?
Square lets you get started for free. The account is free, the app is free, and your first mobile card reader is free. You simply pay as you process.
In the end, Podium doesn't inspire a lot of confidence.
Before it can inspire confidence in its customers, Podium needs to do some online reputation management itself, change its pricing, and improve its processing platform. Once Podium has made some major changes, we'd be happy to give it a reappraisal.
Until then, take a look at some processing providers who are actually providing a compelling service by checking out our top processing picks.
Podium Payment Processing FAQ
Podium doesn't guarantee a processing time on its website, but reviewers have complained of payments taking longer than a week to hit their bank accounts.
You should expect to pay between $0–$100 per month for your payment processor. The number you settle on will largely depend on the amount of volume you process and whether the processor has a competitive processing fee.
Additionally, you may be looking for specific features that add value to your business and justify a higher price point.
We analyzed and vetted Podium's processing package, looking specifically at hardware, software, and pricing. We compared these categories to other top competitors. We also dug through over a hundred reviews and expert opinions.
Disclaimer
At Business.org, our research is meant to offer general product and service recommendations. We don't guarantee that our suggestions will work best for each individual or business, so consider your unique needs when choosing products and services.