Reliant Funding Loans Review 2023
We scored Reliant Funding's merchant cash advances on their fees, borrower requirements, and more.
Despite what its website might make you think, Reliant Funding is a merchant cash advance (MCA) provider―not a lender with business loans. But are those merchant cash advances worth considering for your small business's cash flow needs?
Probably not, in most cases. Like other cash advances out there, Reliant's MCAs cost a lot. Plus, Reliant has a misleading and broken website―which worries us, given its history of facing government action.
So though Reliant does get good customer reviews for its fast funding times and moderate borrower requirements, we can't recommend Reliant Funding to most small-business owners
Positive customer reviews
As fast as next-day funding
Low borrower requirements
Merchant cash advances only
Misleading and broken website
Recent history of government action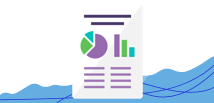 Don't Make a Mistake That Costs You Your Funding
Apply confidently for a loan with our free guide. Enter your email below and we'll send it to you shortly.
Reliant Funding products and pricing
Reliant Funding sticks to one product: merchant cash advances.
You should know that merchant cash advances (MCAs) are our least favorite type of business financing.
Sure, MCAs let small-business owners with less-than-perfect credit get funding (and fast funding at that). But MCAs cost a lot more than other types of business financing (like term loans), and cash advance providers try to hide that by using factor rates to describe the loan costs.
Take Reliant Funding's merchant cash advances. According to the rep we spoke with, you can expect a factor rate somewhere between 1.29 and 1.5.
Reliant Funding products and pricing
| | | | | |
| --- | --- | --- | --- | --- |
| Product | Min./max. loan amount | Rate range | Repayment terms | Get a loan |
| Merchant cash advance | $5,000/$400,000 | 1.29–1.5 factor rate | N/A | Apply Now |
Data as of 2/14/23. Offers and availability may vary by location and are subject to change.
If you're used to interest loans, those numbers may look really low. But factor rates work differently than interest rates. With a factor rate, you multiply the rate by the amount of your cash advance to see how much you'll have to repay.
So say you get a $10,000 merchant cash advance, for example, and you have a 1.5 factor rate. You'll end up paying $15,000―$10,000 to repay the advance and $5,000 in fees. That means you're paying a whopping 50% in fees.
In other words, Reliant Funding merchant cash advances aren't cheap. (But they're not more expensive than advances from other providers either.) Make sure you can afford a merchant cash advance before taking one out.
As with other cash advances, you should expect to repay your advance with a percentage of your credit card sales. That means you won't have a set repayment term.
And that sums up Reliant's merchant cash advance. But before we move on, we want to be crystal clear that Reliant Funding does not offer any of these types of funding:
Startup funding
Ecommerce funding
Yes, it has pages for each of those financing options on its website. And yes, some of those pages sure make it sound like Reliant offers those products. But that's just Reliant trying to show up on more search results―it doesn't mean it actually has those funding options.
We don't have many nice things to say about Reliant. But it does have a handful of upsides worth mentioning.
First, Reliant gets relatively positive customer reviews. On Trustpilot Reliant earns a 4.7 out of 5 stars. Most of the reviews say nice things about various customer support representatives and praise Reliant Funding's fast funding times. Good stuff, right? (And sure enough, when we called Reliant for more information, the rep we spoke with was super helpful.)
Second, Reliant has pretty moderate borrower requirements. Reliant works with businesses that earn $5,000 in monthly revenue ($60,000 in annual revenue) and have businesses at least six months old. Those are pretty accessible business loan requirements, even for an alternative lender.
And finally, Reliant offers fast funding. Your working capital application can get approved in just a few hours, and then you should see funding in about 24 hours. That makes Reliant way faster than getting a traditional business loan from a bank.
But keep in mind, these features aren't exclusive to Reliant Funding. So let's look at how Reliant Funding compares to other small-business funding companies.
Reliant Funding vs. the competition
If you're looking at Reliant Funding, you probably don't qualify for a traditional term loan from a bank. So instead, let's compare Reliant Funding to alternative lenders, a.k.a. online lenders.
Compare Reliant Funding vs. competitors
| | | | | |
| --- | --- | --- | --- | --- |
| Lender | Min./max. loan amount | Lowest listed rate | Min. credit score | Get a loan |
| | $5,000/$400,000 | 1.29 factor rate | 525 | Apply Now |
| | $6,000/$250,000 | 6.2% interest | 625 | Apply Now |
| | Up to $150,000 | 4.66% draw rate | 600 | Apply Now |
| | $500/$5 million | 4.25% interest | 560 | Apply Now |
| | $6,000/$100,000 | 48.9% APR | 625 | Apply Now |
Data as of 2/14/23. Offers and availability may vary by location and are subject to change.
Like we noted earlier, merchant cash advances let small-business owners with fair or even bad credit get business funding.
As you can see from the table above, though, plenty of alternative lenders accept even lower credit scores than Reliant Funding does. (These lenders may have higher revenue or time in business requirements.)
And these lenders may cost less than Reliant Funding. Sure, some of them can get expensive―OnDeck starts at 48.9% APR (annual percentage rate)―but they're still usually cheaper than merchant cash advances.
Interest rates vs. factor rates
Imagine a $10,000 short-term loan with a very high 50% interest rate and an 18-month repayment term. You'll end up paying $4,412 in interest. With a fairly ordinary 1.5 factor rate for the same amount, you pay even more: $5,000 in fees. 
With that in mind, you can see why we don't exactly rave about Reliant Funding.
Even if you think you'll end up with a merchant cash advance, we encourage you to apply with a lending marketplace like Lendio. It lets you compare loan options, so you can see if you qualify for a line of credit or short-term loan instead of a merchant cash advance.
Reliant Funding drawbacks
At this point in our Reliant Funding review, we want to talk more about the downsides to Reliant Funding. We found some big ones.
We told you earlier that Reliant Funding only offers merchant cash advances―and that we don't like merchant cash advances.
But it bears repeating. Merchant cash advances have quite a few problems:
High costs
Confusing fee structure
Potential effect on your cash flow
No ability to improve your personal credit score
No ability to build business credit
We could go on, but you get the point. Compared to other types of business financing, merchant cash advances look pretty bad.
That's not to say that you can never get a merchant cash advance. If you have bad credit, an MCA may be your best option for taking advantage of a revenue-building opportunity (like buying hugely discounted inventory).
But in most cases, we think small-business owners should avoid merchant cash advances if possible. And since Reliant Funding has only cash advances, that means avoiding Reliant too.
Best Small-Business Loans
Misleading and broken website
We really dislike Reliant Funding's website.
That may sound petty, but we found the website to be confusing and misleading. It took a while to figure out, for example, that Reliant Funding offers only merchant cash advances (and not lines of credit, equipment loans, and SBA loans).
The bigger problem? The website was flat out broken. We couldn't read the FAQs, for instance. Reliant's website collapses the FAQs by default, and we couldn't get them to expand―on any of the three different web browsers we tried. Likewise, we tried going through the Reliant Funding application, and we couldn't get the website to submit our application.
That means that you can't get much information about Reliant from its website―and you may not be able to apply for a cash advance either. You'd think Reliant would prioritize having a functional website in 2022―but you'd be wrong.
History of government action
Finally, Reliant Funding has a relatively recent history of facing government action.
As you can read on Reliant Funding's Better Business Bureau profile, Reliant Funding has paid two fines in the past two years.
In 2020, Reliant settled a lawsuit and paid a penalty for using false and misleading marketing (among other things). And in 2021, Reliant settled a suit and paid a penalty for not submitting a mandatory annual report.
We'd like to say that's all in the past. But as we said, we already found Reliant Funding's website fairly misleading. And if a funding company can't stay on top of annual reports, we wonder how well it stays on top of managing its financing products.
Of course, you can decide for yourself if these issues are deal breakers for you. But we'd suggest you apply with a different merchant cash advance company than Reliant.
Reliant Funding's merchant cash advances aren't the best loan option we've seen.
We like that Reliant Funding gets pretty good customer reviews, can get you funded quickly, and has low borrower requirements.
But those upsides don't make up for Reliant Funding's misleading and outright broken website, its history of facing government action, or the fact that Reliant offers just merchant cash advances.
So while we won't warn you against applying for cash flow financing from Reliant Funding, we think you can do better elsewhere.
Want to compare Reliant Funding to some other lending companies that accept low credit scores? Check out our rankings of the best business loans for bad credit.
Is Reliant Funding a real company?
Yes, Reliant Funding is a real company. It's been around since 2008 and has offered over $1.5 billion in business funding.2
Is Reliant Funding trustworthy?
Whether or not Reliant Funding is trustworthy depends on your definition of trustworthy.
On the one hand, Reliant gets very positive customer reviews on Trustpilot (a 4.7 out of 5 stars).1 On the other hand, Reliant Funding got fined by the US government in 2020 for misleading customers and again in 2021 for not submitting a mandatory report.3
So while we wouldn't say you have to avoid Reliant Funding altogether, you may want to pay very close attention to Reliant's claims and your contract.
Is Reliant Funding a direct lender?
Reliant Funding is not actually a lender at all―it's a merchant cash advance provider.
Disclaimer
At Business.org, our research is meant to offer general product and service recommendations. We don't guarantee that our suggestions will work best for each individual or business, so consider your unique needs when choosing products and services.