9 Do's and Don'ts of Financing Your Small Business
Want to avoid some major small-business financing pitfalls? Learn what to do and what not to do with your money as you get started in business.
When you start looking into small-business financing, it may seem like there's an overwhelming number of paths to take, each with its own unknown difficulties.  As you navigate this vast and murky territory, some guidance about what to consider can be helpful.
We'll take a closer look at some of the do's and don'ts of small-business financing and offer some tips to help you make informed decisions, achieve your goals, and avoid potential pitfalls.
What you should do when financing your small business
1. Do figure out how much you need and can afford
Before you start looking for financing options, it's important to get an idea of how much you need and can afford to borrow.
How much you need: Figure out what items or expenses you need to finance and think about a realistic range for that cost—like buying a certain piece of equipment for $50,000.
How much you can afford: Use a business loan calculator to estimate your monthly payments and how much you'll pay overall. After you enter the loan amount, interest rate, and term length, you can compare the payment to your expected revenue, expenses, and profit margin.
Knowing your financial bandwidth up front will help you know if you can make payments on time and help you avoid taking on more debt than you can handle.
2. Do understand the different financing options available
There are lots of startup financing options available for small businesses, such as traditional bank loans, SBA loans, and lines of credit. What's right for each business varies. You'll have to weigh the options and different factors to understand which one may be right for your business.
For example, if you're looking to get funding with lower eligibility requirements, an alternative or online lender, like Fundbox, may be a good fit.
But if you want a well-known option with lots of physical branches, a traditional bank loan may be the best option.
Just keep in mind factors like interest rates, repayment terms, and borrower requirements while making your decision.
3. Do track your finances
Keeping track of your finances is an essential task for any small-business owner, regardless of whether you're seeking financing or not. There are ways to automate this process, such as using bookkeeping software.
Bookkeeping software, like QuickBooks Online, allows you to monitor your income, expenses, and financial statements, and helps make sure you're on track to meet your goals. This will come in handy when you want to apply for future financing. Lenders will want to see that you have a clear understanding of your financial situation. Not to mention, it will make filing your business taxes easier, especially when it comes to taking deductions.
4. Do write a proper business plan (or grant proposal)
Equipping yourself with a thorough business plan is critical when seeking financing for your small business—whether that be from a lender or investor. The plan should include information about your target market, competition, marketing strategy, and financial projections.
If you're applying for a grant, you'll need to submit a grant proposal that outlines your project goals, mission, and budget. Your business plan can help with that.
A business plan or proposal shows lenders and grant agencies that you're serious about your business and have a clear path for success, which builds trust. Plus, a business plan can help you run your business by providing clarity, direction, and focus.
While you're learning about business financing, be sure to shop around and compare your potential matches. Start with SBA loans, which are backed by the federal government and offer lower interest rates and longer repayment terms. Keep in mind that SBA loans have higher than average eligibility requirements.
Another option to consider is a lending marketplace, like Lendio, that allows you to compare multiple loan offers at once. This will make it easier to find the best deal for your business.
Other funding alternatives include equipment financing, personal loans, and lines of credit.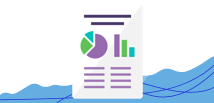 Don't Make a Mistake That Costs You Your Funding
Apply confidently for a loan with our free guide. Enter your email below and we'll send it to you shortly.
What you should not do when financing your small business
6. Don't forget to file your taxes properly
Not filing your taxes properly or on time can come with numerous consequences, including fines and the ability to obtain financing.
Pro tip: To make filing taxes easier, try using bookkeeping or accounting software to track your income and expenses throughout the year.
If you don't want to file taxes by yourself, you have options. You can hire a tax professional to ensure your taxes are filed correctly. There's also guided tax software, like TurboTax, which offers plans for all business entities. Web-based tax software can be cheaper than hiring an accountant while still maximizing your deductions.
7. Don't neglect your credit score
Your personal credit score can have a critical impact on your ability to acquire small-business financing. So if your credit score is low, work to improve it before you apply for financing. The main ways to raise your score include paying your bills on time, keeping your credit use low, and not opening too many new credit accounts at once.
A free FICO score tracker app can give you an idea of your score without having to do a hard credit check.
8. Don't mix your personal and business assets
Keeping your personal and business assets separate is important for both legal and financial reasons. Financially speaking, separating your assets can help you maintain better records and make tax time easier. Legally speaking, your personal assets will be protected, and you may avoid taking liability if you are sued or have to file for bankruptcy.
It's easy enough to separate these two assets and avoid future catastrophes. Instead of using your personal accounts:
Whatever you pick, the point is that you should use business accounts for business expenses only and personal accounts for personal expenses only.
9. Don't forget your paperwork
Failing to understand the regulations, licenses, insurance, and other protections you need to obtain could get you in trouble down the road—whether that's getting slapped with fines, legal issues, or having problems securing financing.
Prior to launching, be sure you understand the legal requirements for your business and have the proper documentation in place. This may include obtaining a business license, registering your business entity (such as an LLC or corporation), obtaining any necessary permits, and complying with state and federal regulations.
If you need help, consult with an attorney, even if it's just on LegalZoom.
Compare the best small business loan providers
We use Lendio's marketplace to help business owners find which alternative lender has the best loan option for their unique needs.
Data effective 5/3/23. At publishing time, loan amounts, rates, and requirements are current but are subject to change. Offers may not be available in all areas.
*Does not represent the typical rate for every borrower, and other fees may apply.
Obtaining financing can be a critical part of starting and growing a small business. Although obstacles are bound to present themselves, there are many financing options available. Having an understanding of what to do and what not to do can help you make more informed choices and focus your efforts on the best option for your business.