Celtic Bank Small Business Loan Review 2022
We dug into Celtic Bank's loan options, rates, and more. Here's what we like, what we don't―and how it compares to other lenders.
Data as of 3/9/22. Offers and availability may vary by location and are subject to change.
Celtic Bank is a powerhouse of a small-business lender. It's one of the top five SBA 7(a) lenders in the nation,1 it's the bank behind some of our favorite online lenders, and it's got quite a few government loans and other business loan options for small-business owners.
But, well, is Celtic Bank any good?
Depending on your needs, yes. Celtic Bank has a great variety of government loans, meaning it also has competitive interest rates and big loan sizes. But Celtic Bank doesn't publish much info on its borrower requirements or important loan details. Still, with all the digging we've done, we can help you decide if Celtic Bank will work for your business.
SBA 7(a) loans, SBA 504 loans, USDA B&I loans, and more
Competitive interest rates
Very large loan amounts available
No listed borrowers requirements
Few loan details
Poor customer reviews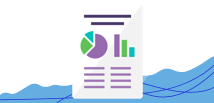 Don't Make a Mistake That Costs You Your Funding
Apply confidently for a loan with our free guide. Enter your email below and we'll send it to you shortly.
Celtic Bank loans and pricing
Celtic Bank focuses mostly on government-backed loans, including both SBA loans (loans backed by the US Small Business Administration) and USDA loans (loans made through US Department of Agriculture programs). It does have some non-government loan options, though.
Oh, and one quick note: If you look at Celtic Bank's website, it lists things like working capital loans and construction loans. Those are just SBA loans. Celtic Bank is simply describing what you can do with them (and making things confusing in the process).
Okay, now onto the loans.
Compare Celtic Bank products and pricing
| | | | | |
| --- | --- | --- | --- | --- |
| Product | Min./max. loan amount | Loan purposes | Repayment terms | Get a loan |
| SBA 7(a) Express | Up to $150,000 | Working capital | Up to 10 yrs. | Apply Now |
| SBA 7(a) Express | $150,000/$350,000 | Business acquisition, equipment, real estate, refinancing | Up to 25 yrs. | Apply Now |
| SBA 7(a) loan | Up to $150,000 | Working capital | Up to 10 yrs. | Apply Now |
| SBA 7(a) loan | $350,000/$5 million | Real estate or business acquisition | Up to 25 yrs. | Apply Now |
| SBA 504 loan | Up to $5 million or more | Real estate and equipment | Up to 20 yrs. | Apply Now |
| Sustainable infrastructure financing | Unlisted | Renewable energy | Unlisted | Apply Now |
| USDA B&I Loan | Up to $10 million | Rural businesses | Up to 30 yrs. | Apply Now |
| Asset-based loan | Up to $10 million | Working capital | 1–10 yrs. | Apply Now |
| Equipment financing | Up to $2 million | Equipment | Up to 7 yrs. | Apply Now |
| Supply chain financing | Up to $1 million | Inventory | 120 days | Apply Now |
Data as of 3/9/22. Offers and availability may vary by location and are subject to change.
Unfortunately, Celtic Bank doesn't list specific interest rates for most of its loans. But the ones that do have a listed rate all say rates go up to Prime + 2.75%. (That's the maximum rate allowed for SBA loans.) As of right now, the Fed Prime Rate is sitting at 3.25%, which means you can expect rates up to 6%. That's great.
So even though Celtic Bank doesn't list rates for every loan product, you can expect pretty competitive rates from this lender.
SBA 7(a) and SBA 7(a) Express
As you can see, Celtic Bank really emphasizes SBA 7(a) loans. It has both regular SBA 7(a) loans and SBA 7(a) Express loans. They're basically the same thing, but Express loans can get approved faster. Because they're faster, Express loans may also have higher interest rates and lower maximum loan sizes.
At any rate, you can use both kinds of 7(a) loans for general working capital (if you get a smaller loan under $150,000) or for things like equipment, buying another business, refinancing old business loans, and even purchasing real estate. And with any SBA 7(a) loan you'll get a nice, long repayment term.
SBA 7(a) loans offer great value for most business owners. They're one of our favorite kinds of business loans, in fact.
Celtic Bank also offers SBA 504 loans. You can use 504 loans on equipment, real estate, construction, or refinancing of existing loans.
Note that SBA 504 loans can go up into the millions of dollars, with up to 90% LTV (loan-to-value). But your bank―Celtic Bank, in this instance―supplies only 50% of the loan. You'll need to work with a Certified Development Company (CDC) to get an additional 40%, and the last 10% is your own responsibility.
Then there are Celtic Bank's USDA business loans, which include both sustainable infrastructure financing and B&I loans.
To get USDA business loans, you generally need to have a rural business. The USDA defines rural businesses as ones in areas with a population of fewer than 50,000 people.
Renewable infrastructure financing, as the name suggests, mostly goes to businesses, utilities, and other organizations working to build renewable energy. That includes solar power, wind power, and other energy projects.
B&I loans, or loans through the USDA's Business and Industry Loan Guarantee Program, have much broader uses. Your B&I loan can go toward equipment, real estate, refinancing, or just general working capital.
And finally, Celtic Bank has a handful of non-government funding options.
Its asset-based loan, as you can probably guess, gives you working capital based on your business assets. With inventory as collateral, you can get up to 75% of your asset value. Or if you use accounts receivable as collateral, you get up to 85% of the value. (This financing basically works like a line of credit or invoice factoring, depending on the type of collateral you use.)
Equipment financing lets you lease or purchase equipment―from trucks to trailers to cranes, plus all other kinds of business equipment. Celtic Bank offers up to 100% LTV (loan-to-value) equipment financing, so you can cover the entire cost of your equipment.
And last but not least, Celtic offers supply chain financing for inventory purchases. This is just Celtic Bank's version of trade credit. So while technically Celtic Bank  buys the inventory from your supplier and then resells it to you, practically speaking it just gives you longer to pay for your inventory―for a price, of course.
So what do we like about Celtic Bank? As we showed you, it offers several different kinds of government-backed loans.
Because of the rules and regulations surrounding government small-business loans, they pretty much always come with very low interest rates (compared to the rates from online lenders, at least) and long repayment terms. That makes them pretty affordable business financing options. Add in the fact that they come with monthly (instead of weekly or daily) repayment schedules, and you can get financing without killing your business budget.
So yeah, we see plenty to like about Celtic Bank's different financing options. And sure, it's not the only lender out there to have government loans. But lots of online lenders and banks offer just SBA 7(a) loans, while Celtic Bank also offers SBA 504 loans and a couple types of USDA business loans.
Plus, Celtic Bank is an SBA-preferred lender. That may sound like just a fancy title,  but it means that Celtic Bank can make SBA lending decisions in-house―it doesn't have to wait to get loans approved by the SBA itself. That can dramatically speed up the (long, slow) SBA lending process and get you financing faster.
All that makes Celtic Bank a great place to get government-backed business loans.
Celtic Bank vs. the competition
With that said, how does Celtic Bank look compared to the competition?
Well, Celtic Bank competes with a few different kinds of lending companies, including both online lenders (like Kabbage) and traditional lenders (like Wells Fargo).
Compare Celtic Bank vs. competitors
| | | | | |
| --- | --- | --- | --- | --- |
| Lender | Min./max. loan amount | Lowest listed rate | Min. credit score | Get a loan |
| | Up to $10 million | Prime + 2.75% | Unlisted | Apply Now |
| | $150,000/$15 million | Unlisted | Unlisted | Apply Now |
| | Unlisted | Unlisted | Unlisted | Apply Now |
| | $1,000/$250,000 | 2% monthly fee | Unlisted | Apply Now |
| | $30,000/$5 million | 4.75% interest | 640 | Apply Now |
| | $5,000/$6.5 million | Prime + 1.75% interest | Unlisted | Apply Now |
Data as of 3/11/22. Offers and availability may vary by location and are subject to change.
Let's talk online lenders first. Online lenders, or alternative lenders, offer faster funding and lower borrower requirements (like credit scores and annual revenue) than we assume Celtic Bank does (more on this soon). But online lenders tend to cost a lot more, and they come with short repayment terms. So if you're looking to get approved easily, online lenders can help. But if you want a cheaper loan, Celtic Bank is the better option.
Then you've got traditional lenders―mostly other banks. Banks like Wells Fargo and Huntington National Bank also offer SBA loans. And because those loans are so tightly regulated, you won't see a ton of difference between lenders. But remember, Celtic Bank also offers USDA business loans and other kinds of loans, which might make it more appealing.
Live Oak Bank might be Celtic's closest competitor, as it also has both SBA loans and USDA loans. But Live Oak Bank loans start at $150,000. So if you want a smaller loan, Celtic Bank is your best bet.
But while Celtic Bank fares pretty favorably compared to other lenders, it's not a perfect lender by any means.
We found some downsides you should know about.
Our biggest problem with Celtic comes down to how little information it offers. It doesn't list interest rates on all its loan types, for example. We hate it when lenders ask you for financial details without letting you have even an idea of how much you'll pay.
Likewise, Celtic Bank doesn't talk about its funding times (we expect they're much longer than you'd get from an online lender), and it doesn't specify borrower requirements. That means you may end up wasting your time applying for a loan you don't come close to qualifying for. Sure, it may be worth your time to apply anyway, given the great deals Celtic Bank can offer.
Even so, we wish Celtic Bank offered more transparency.
While Celtic doesn't list its borrower requirements, we still think they're a potential downside. See, traditional banks generally have higher borrower standards than online lenders do. So while we don't know what Celtic Bank requires from business owners, we suspect you'll need at least the following:
A business that's at least two years old
More than $100,000 in annual revenue
A 650 personal credit score
Those kinds of business loan requirements put Celtic Bank out of reach for younger businesses or business owners with bad credit.
And finally, we want to point out Celtic Bank's customer reviews. It doesn't have many, honestly, but the ones out there aren't great. On its Better Business Bureau page, for example, it earns just 1.67 out of 5 stars.2
Now, in fairness, most of those negative reviews come from business owners complaining about Celtic Bank's business credit card habits (specifically the Indigo credit card). But the reviews complain about bad customer service and slow responses.
Plus, we saw more than one complaint from business owners led to believe they'd qualify for a loan, only to find out they didn't. (This is why we think Celtic Bank needs to be more forthright about borrower requirements.)
We did see a couple positive reviews from business owners that used Celtic Bank to get a PPP loan and had a good experience. That's great (especially since many banks and online lenders really botched the PPP loan application process).
Still, the lack of otherwise positive reviews makes us a little nervous about Celtic Bank.
Celtic Bank additional considerations
Before we wrap things up with our Celtic Bank small-business loan review, we wanted to point out one more thing: Celtic Bank is actually the bank behind some of our favorite online lenders, like OnDeck and BlueVine.
See, most online lenders aren't technically lenders― they're software companies. Basically, they come up with proprietary software that screens borrowers, and then they work with banks (like Celtic Bank) to actually fund approved business owners.
Now, OnDeck and BlueVine will probably cost you more than going through Celtic Bank directly (assuming you can qualify). But on the other hand, OnDeck and BlueVine have many more positive reviews. So if you're at all nervous about bad customer service from Celtic Bank, you may prefer to work with one of its online lending partners instead.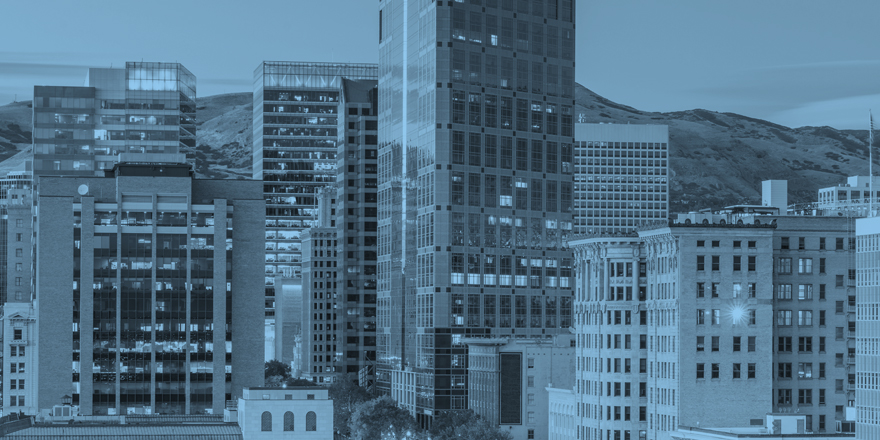 Browse hundreds of loan options, custom-tailored to your business and budget needs, from a single, simple platform.
Celtic Bank offers a great spread of both government-backed and non-government business financing options. With multiple types of SBA loans and USDA loans, Celtic Bank can give you low interest rates and long repayment terms.
But Celtic Bank probably won't work for young startups and businesses with bad credit―though with no published borrower requirements, it's hard to know for sure. And Celtic Bank doesn't get great reviews, so don't expect the best customer service.
Still, with all its government-backed loan options, Celtic Bank might be just the lender your business needs.
Once you have a loan offer from Celtic Bank, see how it will fit into your budget with our SBA loan calculator.
Is Celtic Bank a good bank?
Celtic Bank can be a good bank for you if you want low-interest government loans with long terms. If you have bad credit or a very young startup, though, Celtic Bank may not be a good bank for you.
Is Celtic Bank an SBA lender?
Yes, Celtic Bank is an SBA lender. In fact, it's an SBA-preferred lender (which lets it approve SBA loans itself) and one of the top SBA lenders in the country.1
Which bank is the easiest to get a business loan from?
As a rule, banks aren't the easiest place to get business loans. They all look for decent credit and established businesses. If you need an easy-to-get business loan, we recommend going with an online lender, like one on our list of the best fast and easy business loans.
Disclaimer
At Business.org, our research is meant to offer general product and service recommendations. We don't guarantee that our suggestions will work best for each individual or business, so consider your unique needs when choosing products and services.