SBA Loan Rates Explained
SBA loan rates are among the lowest on the market, but why? Business.org breaks down the current rates and how they're determined—and what else you might be paying for.
---
Last Updated: Less than 6 months
Small businesses can now receive government aid to meet payroll through the Paycheck Protection Program. The program costs $349 billion of the $2.2 trillion stimulus package and allows small businesses to receive money totaling 250% of their average monthly payroll in 2019.
The loans max out at $10 million and can be used at the discretion of the business. The loan can be forgiven, however, if certain requirements are met. If no employee is compensated above $100,000 and at least 75% of the money goes to paying workers, the entire loan may be forgiven.
Loans that are not forgiven must be repaid in two years at a 0.5% interest rate after six months of interest deferment.
The only way to apply for these loans is through an SBA authorized lender
. Applications open on Friday, April 3, and close on June 30. The application consists of a two-page form in addition to required documentation.
To see if you qualify,
apply at a Paycheck Protection Program authorized lender
.
More than 6 months
Here's a quick update on how the coronavirus has affected business financing: many businesses have lost revenue because of COVID-19, and that lost revenue can quickly snowball into problems with existing debt, payroll, etc. To help address these problems, the U.S. Small Business Administration (SBA) is offering special disaster loans to qualified businesses. These loans have a fixed 3.75% interest rate, and they go up to $2 million. You can learn more on the
SBA website
.
Loans backed by the Small Business Administration come with some of the lowest interest rates you'll find on the market. These small-business loans are also more difficult to qualify for because "We're from the government, and we're here to make things easier" is a sentence you're as likely to hear as "Full disclosure on UFOs, Bigfoot, and the current whereabouts of Elvis coming right up."
SBA business loans require your business to be operational for at least two years and profitable enough to show $100,000 in revenue within the last 12 months. Also, business owners will need a personal FICO credit score no lower than 680 to take advantage of those sought-after SBA loan interest rates. Though factors like the general state of the US economy and the confidence of lenders figure in, there's a solid correlation between higher credit scores and lower interest rates.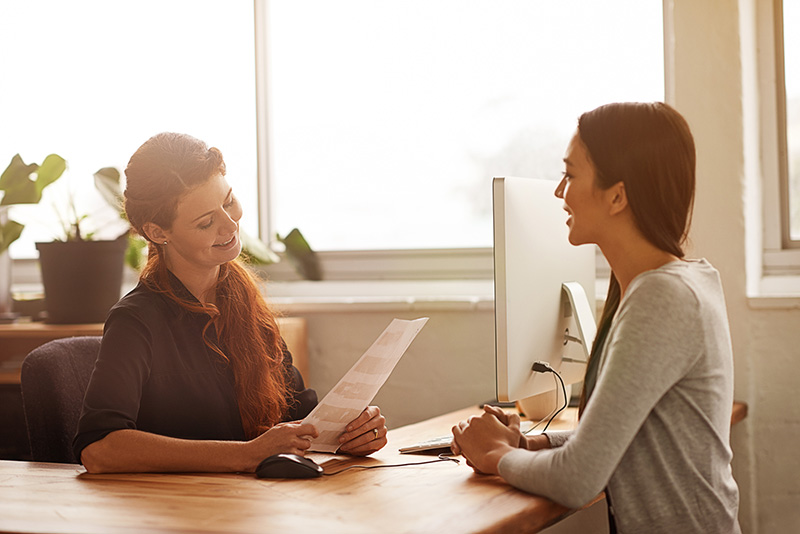 Current SBA loan rates (October 2018)
| | | |
| --- | --- | --- |
| Loan | Interest rate range | Learn more |
| SBA 7(a) loan | 7.25%–9.75% | Apply Now |
| CDC/SBA 504 loan | 4.71%–5.06% | Apply Now |
| SBA Express loan | 9.5%–11.5% | Apply Now |
| SBA CAPLine Program credit line | 5.75%–10% | Apply Now |
Does not represent the typical rate for every borrower; other fees may apply.
What is an interest rate?
Interest is what a lender charges you for the service of borrowing money from them, whether it be for short-term loans or long-term financing. Interest rates are usually set as annual percentages for as long as it takes to repay the loan. If the repayment term of your loan indicates a fixed rate (a rate that won't change over the course of your payment schedule), your monthly payments should remain consistent.
How interest rates are determined
The SBA sets the lenders' interest rate maximums and bases them on three criteria:
The base rate, which is the US Prime Rate (5.25% as of October 2018) or international LIBOR (London Interbank Offered Rate, measured monthly; 2.28319% as of October 2018) multiplied by the 3% SBA Peg Rate.
The term length of the loan, the span of which can be under seven years, or over seven years (SBA 7[a] loans).
The loan amount, which breaks at under $25,000, $25,000 to $49,000, and over $50,000 (SBA 7([a] loans).
Current SBA 7(a) loan rates (October 2018)
| | | | |
| --- | --- | --- | --- |
| Term of loan | Maximum interest rate for loans under $25,000 | Maximum interest rate for loans $25,000–$49,000 | Maximum interest rate for loans over $50,000 |
| Under 7 years | 9.5% | 8.5% | 7.5% |
| Over 7 years | 10% | 9% | 8% |
SBA 7(a) loans have the widest range of uses of all SBA loans (from working capital to debt refinancing to equipment and business purchases), as well as a high maximum loan amount (up to $5 million) and extended repayment terms (as long as 25 years).
Current CDC/SBA 504 loan rates (October 2018)
| | |
| --- | --- |
| Term of loan | Maximum interest rate for loans under $25,000 |
| 10 years | 4.85% |
| 20 years | 5.08% |
The CDC/SBA 504 is a hybrid loan specific to real estate wherein an SBA-approved lender contributes 50% and a local certified development corporation (CDC) puts up 40%, with the remaining 10% covered by the borrower's down payment. Terms are either 10 years or 20 years in length, and the CDC's portion of the rates are set for the loan's duration.
Current SBA Express loan rates (October 2018)
| | |
| --- | --- |
| Loan amount | Maximum interest rate |
| Under $50,000 | 11.5% |
| Over $50,000 | 9.5% |
An SBA Express loan is a variation of the SBA 7(a) loan with an accelerated timeline. An initial response is guaranteed within 36 hours, but the overall processing time of the loan is not guaranteed to be expedited. SBA Express loans come with higher interest rates and a lower borrowing cap of $350,000.
Current SBA CAPLine Program rates (October 2018)
| | |
| --- | --- |
| Term of credit line | Maximum interest rate |
| 5 years | 9.25% (fixed or variable) |
| 10 years | 6.75% (fixed or variable) |
The SBA CAPLine Program is designed for businesses with seasonal or short-term capital needs, and it's usually given in conjunction with SBA 7(a) or CDC/SBA 504 loans. CAPLines come as fixed rate or revolving lines of credit of up to $5 million.
Grow your business today
Browse hundreds of loan options, custom-tailored to your business and budget needs, from a single, simple platform.
Origination and guarantee fees
Lurking in all these numbers are extra costs that aren't always made readily apparent. Banks and lenders will usually tack an origination fee onto a loan to cover their end of the deal, and it's entirely up to the institution to determine the amount of that fee. If the lender arrives at a 3% origination fee, they'll take $1,800 off your $60,000 loan, leaving you with an actual total of $58,200. Of course, you'll still pay interest based on $60,000.
SBA loans have another processing cost lying in wait called a guarantee fee, which the bank or lender pays to the SBA in return for their assurance on the loan—and it's usually 3% to 3.5% of the total. The guarantee fee is determined by the amount and term of the SBA-backed loan.
Let's look at an example of how much you can expect for a guarantee fee. On a $500,000, 10-year loan, 75% (or $375,000) is guaranteed by the SBA; 3% of that 75% comes out to an $11, 250 SBA guarantee fee. And if the origination fee wasn't enough, you're on the hook for the guarantee fee too.
These fees plus interest rates add up to the real cost of borrowing capital, elegantly titled as APR (annual percentage rate) or sometimes APY (annual percentage yield). Typically, the shorter the repayment term of a loan, the higher the APR; with a longer term, you get a lower APR. The bank is always going to recoup its costs no matter the length of your agreement.
The takeaway
There's far more to SBA program loans and interest rates than what we could cover here; working with a trusted lending source and doing your own deeper research are routes we can't recommend enough for business owners. SBA small-business loans are in high demand due to their low interest rates and wide spectrum of uses, and the qualifications are, in most cases, more exacting than those of standard bank loan applications. They may not be quite as hard to nail down as the location of Elvis's secret retirement home, but be prepared to put in the work.