Top 5 Restaurant Inventory Management Software Options for 2023
Want to keep all your inventory items organized? We've narrowed it down to the top inventory management options so you can easily find the right fit for your restaurant operation.
Data as of 02/17/23. Offers and availability may vary by location and are subject to change.
* Additional cost: $60 per terminal
º Cost is also per location and for a yearly plan
† Starter kit includes a one-time charge of $799
Inventory control is complicated enough for run-of-the-mill retail and wholesale businesses. But restaurants face even tougher challenges. How do you use your inventory before it goes bad? How do you manage costs when no two dishes have precisely the same portions?
The good news? Restaurant inventory management programs are available to help. And you don't have to spend hours doing the research on the best options either because we've already done it for you. We're just here to help.
Best restaurant inventory management software options
:

Best overall

:

Best budget pick

:

Simplest restaurant inventory software

:

Best for restaurant franchises

:

Best for single-location bistros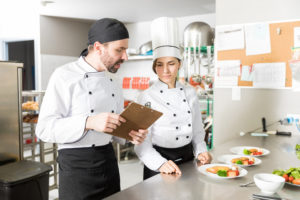 Starting price

$69.00/mo.
+ $60.00/mo. per terminal

$59.00/mo.
$179.00/mo. per location*
$69.00/mo. per terminalº
$69.00/mo.
Locations
1+
1+
1+
1-10
1
Point-of-sale (POS)

Yes

Yes

No

Yes

Yes

Low inventory alerts

Yes

Yes

Yes

Yes

Yes

Menu costing

Yes

Yes

Yes

Yes

Yes

Ingredient-level tracking

Yes

No

Yes

Yes

Yes

Food waste tracking

Yes

No

Yes

Yes

No

Purchase order management

Yes

Yes

Yes

No

Vendor management

Yes

Yes

Yes

No

No

Connection type
Cloud
Cloud
Cloud
Cloud
Local area network
Hardware
iOS
iOS
Any
Toast devices
iOS
View Plans
View Plans
View Plans
View plans
View Plans
Data as of 02/17/23. Offers and availability may vary by location and are subject to change.
* With a yearly plan
º Starter kit includes a one-time charge of $799
Not sure what all these features are? Here's a quick breakdown of each feature:
Locations: Restaurants with multiple locations should choose a restaurant software that can support all your business needs.
Point-of-sale systems: Restaurants use POS systems to process payments and track operating costs.
Low inventory alerts: Business owners can use low inventory alerts as a reminder to reorder inventory items that are running low.
Menu costing: Restaurant owners can use this feature to calculate the approximate cost of each menu item, track inventory used, and determine the running cost of business.
Ingredient-level tracking: You can use ingredient-level tracking to automatically deduct used ingredients from your perpetual inventory numbers.
Food waste tracking: Restaurants can track food waste by comparing the theoretical cost of items sold to the actual cost of items sold.
Purchase order management: Businesses use this feature to place and track purchase orders (POs).
Vendor management: Restaurant owners can use their vendor management feature to store important details on all their suppliers.
Connection type: Restaurants with cloud-based software can easily track items across multiple locations and on multiple devices.
Hardware: Business owners who want to avoid buying extra hardware can avoid these costs by choosing a compatible software service for their existing hardware.
Now that we're on the same page, let's take a closer look at what makes each of these five inventory management platforms good (and bad) for restaurants.
Upserve: Best overall software for restaurant inventory management
Data as of 02/17/23. Offers and availability may vary by location and are subject to change.
Upserve is a cloud-based inventory tracking solution that offers all the major features you'd want in a restaurant inventory management platform.
Upserve delivers comprehensive inventory reports to help you stay on top of low-stock items—and you can send purchase orders to restock on those items with just one click in the Upserve app.
Upserve also offers ingredient-level inventory tracking. All you have to do is create a recipe for each of the food items on your menu. Then Upserve can automatically calculate the amounts of each ingredient to deduct from your inventory whenever you sell a menu item (and calculate your approximate food costs).
We should also mention that Upserve offers one of the most comprehensive restaurant POS systems on our list. In addition to processing customer payments, it can also help you assign tables and servers, fire orders, add notes to checks, and do tons of other tasks.
A couple things to note: Upserve is definitely a little pricey. We recommend getting at least the Pro plan since it's the cheapest plan that includes inventory management. We think it's worth the extra cost, but if $69 per month plus an extra $40–$60 per month per POS terminal is too rich for your blood, we totally get it.
Upserve is also incompatible with Android devices, and you have to upgrade to an upper-tier plan to get features like vendor management.
Lavu: Best restaurant inventory software on a budget
Data as of 02/17/23. Offers and availability may vary by location and are subject to change.
Lavu is first and foremost a POS system, but it lets you do so much more than simply processing customer payments.
For starters, Lavu's cloud-based system makes it easy to do complex tasks like recipe costing (a.k.a. the process of figuring out how much to charge for a menu item based on how much it costs you to make it). It also comes with low-stock alerts, so you don't have to guess when you'll run out of your sitting inventory (the stuff you've already got on your shelf).
Another huge perk Lavu offers that many restaurant inventory management systems don't have is the ability to manage your vendors and purchase orders within your Lavu app. That makes it easy to write up orders for new ingredients and decide which supplier to order from.
The downsides: Unlike many of the other options on our list, Lavu doesn't offer food waste tracking. So if that's something you're interested in, you may have to opt for a more expensive platform. And while Lavu's price is cheap, that $69 per month is only for single-terminal systems. If you need a solution with multiple terminals, you'll need to contact Lavu to get a quote.
MarketMan: Simplest restaurant management software
Data as of 02/17/23. Offers and availability may vary by location and are subject to change.
* Price per location and for a yearly plan
MarketMan keeps things basic with simple, restaurant-specific inventory tracking features, including low-stock alerts, vendor management, and the ability to send purchase orders right from your app.
MarketMan also helps with menu costing, but it goes beyond simple ingredient-level tracking. The software actually lets you input both the wholesale and retail costs of your ingredients. In other words, it lets you compare the costs at which you buy your food versus the price you sell it for. It even takes price fluctuations into account, so you don't have to estimate your costs based on outdated data.
Be aware: MarketMan is pricier than other options on our list, especially when you consider it's the only restaurant inventory management system we reviewed that doesn't offer POS capabilities.
That means you'll have to pay even more to get a POS system separately. But on the plus side, this also gives you more flexibility to find a POS mobile app that works best for your hardware and business model (instead of being locked into whatever POS system comes with your inventory software).
Toast: Best for multi-location restaurant franchises
Data as of 02/17/23. Offers and availability may vary by location and are subject to change.
* Setup fee is $799 for Starter Kit
Running multiple restaurant businesses can be challenging—and it requires an inventory system that can do much more than basic inventory tracking.
Toast does all the basics that other options provide, like ingredient-level inventory tracking, menu costing, and food waste analytics. It even offers high-level inventory valuation reports to help you assess the costs and profit margins for the food items on your shelves.
But where Toast really shines is in its add-ons. For an extra fee, you can add on any of these convenient features:
Online ordering
Takeout
Delivery services
A kitchen display system
Multi-location menu management
Payroll and team management
Loyalty programs
Gift cards
Marketing
Unfortunately, to find out the exact cost of these add-ons, you'll have to request a quote.
Some things Toast can't do: Sad but true, Toast doesn't offer any purchase order or vendor management. So if you have to reorder any food items, you'll need to do that outside your Toast software.
Toast also can't provide a super cost-effective inventory management system for all users. The service's starting plan is affordable at just $75 per month, but the setup fee gets pretty steep ($799 to $1,498, depending on your plan).
TouchBistro: Best for single-location bistros
Data as of 02/17/23. Offers and availability may vary by location and are subject to change.
TouchBistro offers tons of premium features for a budget price, making it a great choice for restaurant operators running a single location.
TouchBistro makes it easy to measure profit margins for each item on your menu, track food costs, and manage your inventory on an ingredient level. And since it comes with a POS system, you can also process customer payments and submit orders via your TouchBistro app.
TouchBistro also offers inventory countdowns on your ingredients, so you can keep close tabs on the amount of food on your shelves. Plus, you can integrate TouchBistro with dozens of other business software to sync your inventory count with your accounting system, vendor management, and more.
Some drawbacks: TouchBistro runs over your local area network, so you don't need the internet to run your inventory service. You will need an Apple Mac Mini, though, which acts as the "brain" for your network of iOS devices (and yes, it only works on Apple devices).
And while TouchBistro offers tons of integrations, it doesn't play nicely with third-party payment processors like PayPal or Square. It's almost like they want you to use their point-of-sale software or something.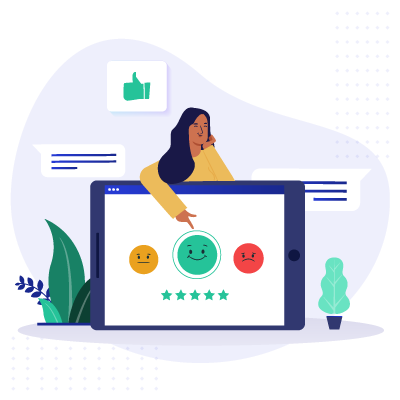 Expert Advice, Straight to Your Inbox
Gain confidence in your business future with our weekly simple solutions newsletter.
Managing your food inventory is a tricky business, but we think Upserve is your best bet. The service offers pretty much everything you could need in your restaurant inventory system—even if it is a little pricey.
For a cheaper option, we recommend Lavu's fairly comprehensive, low-cost plans. But for simplicity, you can't beat MarketMan. Meanwhile Toast and TouchBistro offer good solutions for businesses with multiple and single locations, respectively.
If food makes up only a small part of your inventory or if you're selling raw or pre-packaged food, you may be better off with a more traditional inventory app. Check out our top inventory management software picks to get started.
FAQ about restaurant inventory management software
A variety of software systems are used in the restaurant industry. While many platforms offer comprehensive restaurant inventory management, point of sale, accounting, employee management, and customer loyalty services, most restaurant owners choose to save money by picking and choosing the systems they need for these processes at the lowest possible prices.
Like other inventory management systems, restaurant inventory software helps restaurant owners control their inventory by tracking inventory levels. In addition, restaurants may use their inventory management software to create recipes in their system for each food item on their menu. This allows the software to track the ingredient quantities used in each sold menu item and update the restaurant's total inventory accordingly.
A restaurant management system is a software solution that aims to consolidate all the management tasks faced by business owners (like keeping accurate inventory records and monitoring items that need to be reordered). This solution may include restaurant inventory management options as well as vendor management, a point-of-sale system, accounting tools, and more.
For this article, we went through hundreds of options, and we landed on Upserve as our favorite restaurant inventory management software. However, the right platform for your business depends on your business's inventory process, sales volume, and other needs.
Related read: What Is SAP Inventory Management?
We looked at some of the top restaurant inventory control brands to find what works best for the majority of businesses. We were looking for software that allowed for menu costing, ingredient tracking, food waste tracking, purchase order management, and point-of-sale integration without breaking the bank.
Disclaimer
At Business.org, our research is meant to offer general product and service recommendations. We don't guarantee that our suggestions will work best for each individual or business, so consider your unique needs when choosing products and services.