We scored Aspiration on a dozen different factors to see if this environment-focused financial firm deserves your business.
Data as of 12/13/22. Offers and availability may vary by location and are subject to change.
At first blush, Aspiration sounds a lot like other fintech banks out there. Once you dig in, you will find that Aspiration is not a bank at all. It is a banking alternative in the form of a financial firm, which we will explain further down.  It offers online-only financial services with lower fees than traditional bank accounts. Aspiration wants to do things differently. It doesn't just want to help your wallet―it wants to help the planet, with a number of eco-friendly features.
But is Aspiration actually the future of environmentally conscious banking? Well, maybe. What we like about it is its free account options, high maximum savings APY, and positive customer reviews. But Aspiration makes cash deposits way too difficult―and its environmental approach might not be all it's cracked up to be.  
We'll explain all that further in this Aspiration review.
Business usage
To be very clear, you cannot use an Aspiration Spend & Save account for your business. But as a business owner, you still need to keep your personal accounts in order―and Aspiration can help with that. (If you need business banking, check out our rankings of the best banks for business.)
Free Spend & Save Account options
High possible savings APY
Positive customer reviews
Difficult cash deposits
Possible greenwashing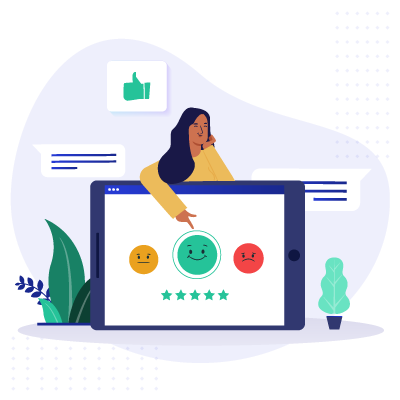 Expert Advice, Straight to Your Inbox
Gain confidence in your business future with our weekly simple solutions newsletter.
Aspiration products and pricing
Aspiration focuses on personal Spend & Save Accounts and personal credit. Let's start by reviewing its accounts.
Aspiration financial accounts
Aspiration offers what it calls "Spend & Save" accounts―basically just a bundled checking account (the Spend part) and Savings account (the other bit).
You can choose from two tiers for your Spend & Save accounts: basic Aspiration or Aspiration Plus. As you can guess, Aspiration Plus comes with some additional features.
Compare Aspiration Spend & Save Accounts and pricing
| | | | | |
| --- | --- | --- | --- | --- |
| Product | Monthly fee | Min. opening deposit | Debit card cash back | Learn more |
| | Starting at $0 | $10 | Up to 5% | Apply Now |
| | $7.99/mo. or $71.88/yr. | $10 | Up to 10% | Apply Now |
Data as of 12/13/22. Offers and availability may vary by location and are subject to change.
The basic Aspiration account lets you choose your own monthly fee. Aspiration asks that you pay what you think is fair. If that's nothing, cool. If it's something? Even better.
Either way, you get access to a largely fee-free checking account (no ACH transfer fees, overdraft fees, or in-network ATM fees, for example) and savings account. You can also earn up to 3% APY (annual percentage yield) on your savings―but only for the first $10,000. After that, you get a measly 0.1%, and only if you spend at least $1,000 with your Aspiration debit card each month.
Aspiration Plus has a set monthly fee, but you save money by paying annually (which comes out to $5.99 a month rather than $7.99). For the money, you get a higher savings APY of 5% on that first $10,000, and between 0.1% to 0.25% otherwise. You also get one out-of-network ATM fee reimbursed each month and 90-day theft and damage coverage for purchases.
Oh, and Aspiration will automatically buy carbon offsets for the gas you buy with your Aspiration account. (More on this later).
Both accounts come with an Aspiration debit card. Unlike typical debit cards, these let you earn cash back―but only on purchases with Aspiration's Conscience Coalition members. Participating companies include Blue Apron, Reformation, and Warby Parker. With a basic account, you get up to 5% back. With Aspiration Plus, you get a bump to 10%.
You can also earn cash back with the Aspiration Zero credit card. It earns up to 1% rewards on your purchases.
But the real feature of Aspiration Zero is the tree planting.
Aspiration Zero credit card pricing
| | | | | |
| --- | --- | --- | --- | --- |
| Product | Annual fee | Min. opening deposit | Cash back | Learn more |
| | $60.00 | $10 | Up to 1% | Apply Now |
Data as of 12/13/22. Offers and availability may vary by location and are subject to change.
As an Aspiration Zero user, you can have Aspiration plants trees in three ways:
Every time you use your credit card
When you opt to round up purchases with Planty Your Change
When you redeem rewards for trees instead of cash back
When you've planted 60 trees in a month, you earn 1% cash back for the rest of the period. Until then, you get 0.5% cash back. You can also get a cash back bonus of $300 when you spend $3,000 in the first 90 days with your Aspiration Zero credit card. This is why Aspiration credit card reviews are very positive for the most part, and it feels good to be helping the planet every time you spend a little money.
At any rate, you need a good personal credit score to qualify for Aspiration Zero. And you'll pay a $60 annual fee―even for your first year.
As we already mentioned, Aspiration does eco-friendly things like plant trees when you use your credit card or buy gas with an Aspiration Plus account.
Aspiration also promises not to spend deposit money to invest in fossil fuel businesses or to contribute to politicians that vote against climate change efforts. Given that plenty of traditional banks do exactly those things, we can see why eco-conscious business owners and other individuals would like Aspiration's approach.
And fortunately, you don't have to sacrifice much when you get an Aspiration Spend & Save Account. It offers affordable checking and savings, even if you end up paying for Aspiration Plus.
Likewise, Aspiration gets pretty good customer reviews for a bank, earning 4.2 out of 5 on Trustpilot.1 Customers like that Aspiration tries to help the planet. They also report that Aspiration has top-notch customer service―not something you hear about most banks.
That said, Aspiration does have a couple downsides to consider. And we'll get to those soon―but first, let's take a moment to compare Aspiration to some other bank choices. 
Aspiration vs. the competition
Aspiration is an online-only banking alternative, but we think it's worth comparing Aspiration to both other online banks and to traditional banks.
Compare Aspiration vs. competitor banks
Data as of 12/13/22. Offers and availability may vary by location and are subject to change.
Aspiration offers cheaper services than traditional banks, especially when you get into other banking fees. But Aspiration is far from the only online financial firm to offer fee-free checking and savings.
The real difference between Aspiration and traditional banks—both online and traditional—comes down to the environmental approach. At the very least, Aspiration promises not to fund fossil fuel companies or the politicians that promote them. Traditional banks don't make that kind of promise.
Likewise, Aspiration has programs for planting trees, buying other carbon offsets, and otherwise trying to save the planet. Don't expect Chase Bank, Chime, or any other bank, really, to plant trees when you use your credit card.
So if you think eco-conscious financial planning ought to be the norm, go ahead and spend and save with Aspiration. If you're not sold on the approach, though, other online banks offer similarly affordable experiences.
And to be clear, we don't blame you if you're not sold on Aspiration's earth-friendly claims―honestly, it's one of the downsides we need to talk about.
Overall, we like Aspiration. But it has two downsides to consider―one practical and one more theoretical.
First, the practical problem. Put simply, Aspiration makes it way too hard to deposit cash.
Yeah, we know it's an online-only format, and those aren't designed for easy cash deposits. But other online banks let you deposit cash through ATMs or retail partners. It may not be a great solution, but it works.
Aspiration doesn't do that. You simply cannot deposit cash into your account. Its proposed workaround? Buy a money order and use mobile deposit to get the money in your account.
In other words, you get to find a place that offers money orders, wait in line to get one, pay the fee to purchase one―and you still have to make a mobile deposit.
Keep in mind, too, that your mobile deposits will take one or two business days to clear. And in your first 30 days with Aspiration, expect them to take five days. We sure hope you don't need that cash deposit any time soon. Or on a weekend. And if your money order is over $5,000, you have to mail it in for processing.
Of course, if you don't often handle cash, this may not matter to you. But for anyone that does use cash, Aspiration's cash deposit policy will be annoying at best―and downright problematic at worst.
Now for the theoretical issue.
Aspiration's whole thing is environmentally friendly practices. And we're on board with that―but we're not convinced that Aspiration helps the planet as much as it claims to.
For starters, Aspiration does a lot with carbon offsetting. When you buy gas with Aspiration Plus, Aspiration buys carbon offsets for you. Or when you use your Aspiration Zero credit card, Aspiration plants trees (a specific type of carbon offsetting).
The problem? Carbon offsetting isn't exactly a surefire solution. As a Washington Post explainer notes, it's a controversial approach. Critics say carbon offsetting encourages people and companies to continue climate-damaging practices with less guilt. And tree planting especially runs into problems, whether from fires burning down carbon-offset forests or forests getting sold to loggers.
In a similar vein, Aspiration encourages you to shop with Conscience Coalition members (and rewards you for doing so). But the truly eco-conscious approach would be to encourage less shopping and consumption overall―not incentivizing you to buy more.
None of this is to say that Aspiration doesn't deserve your business. But understand that Aspiration may be overstating the effectiveness of its plant-saving measures. And if you really care about your carbon footprint, maybe skip the shopping spree and find other ways to reduce your environmental impact.
Aspiration additional features
We've already told you about Aspiration's biggest products, but we do want to mention a couple more things Aspiration can do for you.
Aspiration offers investment services through its Redwood Fund. The Redwood Fund (surprise) sticks to companies that practice sustainability and social responsibility.
Take note―the Redwood Fund won't give you the best possible return. Aspiration admits the S&P 500 beats it, at least for now. So as with other Aspiration products, you'll mostly want this account if you believe in the Redwood Fund's mission. Otherwise, we recommend a solid, reliable index fund from an online broker.
Aspiration offers both taxable investment accounts and traditional IRAs, so you can choose the option that works better for your situation.
You can get started with Aspiration investing with just $10. And like its basic accounts, Aspiration lets you pay what you want for investment services (though you'll be on the hook for some small operating expenses).
While small businesses can't use Aspiration as a business account, they can get sustainability help from Aspiration. It offers consulting services to help you measure and reduce your environmental impact.
Basically, Aspiration will tell you how easily your business can become climate positive, give you a method for doing so, and then help you design sustainability programs for both customers and employees.
Again, Aspiration has a big focus on reforestation here, which may have an overstated effect. But if you want to reduce your business's environmental impact, Aspiration can help you get started.
Aspiration offers affordable checking and savings with few fees. You can even get an account for free, if you like. Aspiration also lets you earn money through debit card rewards with some merchants, a high maximum savings APY, and a cash back credit card. You can do all that while banking with an eco-conscious company. Plus, Aspiration gets generally positive customer reviews.
That said, Aspiration doesn't accept cash deposits, so getting cash in your bank account is a real pain. Also, Aspiration's positive environmental impact may be somewhat exaggerated.
All the same, Aspiration offers a decent enough personal bank account―whether or not its environmental claims are all entirely accurate. 
Now that you have your personal checking account squared away, get one for your business with our guide to the best banks for small-business checking.
Is Aspiration a legit bank?
Technically, Aspiration is not a bank itself, but it's backed by reputable financial institutions. Aspiration is  a legitimate fintech (financial technology company).  Either way, it is legitimate and safe. 
Does Aspiration have an overdraft fee?
No, Aspiration does not have an overdraft fee. If you happen to overspend, your card will simply decline without an added fee. 
Is the Aspiration debit card good?
The Aspiration debit card can be good. If you shop with certain merchants (the ones in its Conscience Coalition, like Warby Parker and Blue Apron), you can earn cash rewards, which most debit cards don't do. And if you pay for Aspiration Plus, you can automatically offset your carbon emissions from buying gas.
What bank does Aspiration use?
Aspiration uses two banks: Aspiration debit accounts come backed by Coastal Member Community Bank, and its credit cards come backed by Beneficial State Bank. 
Does Aspiration really give you money?
Aspiration really does give you money if you use its debit card at qualifying merchants, put money in an Aspiration savings account (which earn up to 5% APY), or use its cash-back Aspiration Zero credit card. 
With Aspiration's Spend & Save accounts, you can earn cash rewards using your debit card. These accounts also have a high APY of about 5% meaning you can earn a good amount of interest the longer you keep your money in the account. 
What ATM can I use with Aspiration?
There are over 55,000 ATMs you can use for free with your Aspiration card. To learn more, go to the Aspiration site for specifics. 
Disclaimer
At Business.org, our research is meant to offer general product and service recommendations. We don't guarantee that our suggestions will work best for each individual or business, so consider your unique needs when choosing products and services.
Sources
Trustpilot, "Aspiration." Accessed Sept. 13, 2022.