After analyzing Ally Bank on a dozen different factors, we're ready to tell you what Ally does well―and what it doesn't.
Data as of 7/20/22. Offers and availability may vary by location and are subject to change.
Ally Bank offers a lot of the same products and services you'd expect from a traditional bank account―including multiple bank account options, car loans, mortgage loans, and more. It's also got the perks of an online bank, like limited account fees and high interest on savings.
But Ally has the poor customer reviews you usually see for traditional banks and the cash deposit issues that come with online banking.
Get more information on those pros and cons in this Ally Bank review.
Business vs. personal bank accounts
Ally has personal bank accounts only―no business bank accounts. If you need a business account, look at our rankings of the best banks for small business.
High APY on all accounts
Free checking and savings accounts
Banking, loans, investing, & more
Poor customer reviews
No cash deposits
Ally Bank accounts and pricing
Ally offers one checking account, a few checking accounts, and several certificate of deposit (CD) options. That's slightly fewer accounts than you'd find at a traditional bank―but it's more account options than online banks usually give you.
Ally's one checking account happens to be an interest-bearing checking account, meaning you earn interest on your account balance. Unlike a savings account, an interest-bearing checking account gives you pretty unlimited access to your funds. As a tradeoff, they tend to earn lower interest rates than savings accounts do.
Ally Bank checking account pricing
Data as of 7/20/22. Offers and availability may vary by location and are subject to change.
Ally's Interest Checking is no exception. It earns, at most, one-fifth of the interest you could get from an Ally savings account. But while that might sound disappointing, we want to point out that Ally's checking accounts earn a higher interest rate than most savings accounts from traditional banks―not to mention their checking accounts. 
Interest rates aside, we see plenty to like about Ally Interest Checking. It comes with no monthly maintenance fee and no minimum opening deposit. (You just have to fund your account within 30 days.) You won't pay in-network ATM fees, either, and Ally gives you $10 of out-of-network ATM fee reimbursements per month.
Likewise, Ally doesn't charge overdraft fees. Instead, it will simply decline transactions that would cause an overdraft. If you want to avoid such declines, you have two options:
Link an Ally Bank savings account to your checking account, and Ally will transfer money into your checking account when you would otherwise get declined.
Qualify for Ally CoverDraft (by depositing money or setting up direct deposit) and get up to $250 in overdraft coverage.
All that makes Ally checking more affordable than banking with a traditional bank―and potentially more profitable too, given the interest rate.
For savings, you can choose between a standard savings account and a money market savings account.
Neither bank account has a monthly maintenance fee or a minimum opening deposit, making these just as affordable as Ally checking. And right now, both accounts earn the same APY (annual percentage yield).
Ally Bank savings account pricing
Data as of 7/20/22. Offers and availability may vary by location and are subject to change.
So what's the difference between the two?
Well, Ally's Online Savings Account works like a standard savings account. You can't use checks or a debit card to access your funds. With the Money Market Account, you can do both of those things.
But the Online Savings Account has its advantages. First, it gives you 10 "buckets," or free sub-accounts that you can use to set aside funds. So if you're working toward a down payment or saving up for a vacation, you might like these buckets. Second, the Online Savings Account lets you automate your savings in three different ways:
Set up recurring transfers into your savings account.
Round up checking account transactions and put the rounded amount into savings.
Have Ally analyze your checking account and move "safe" money into savings.
You don't have to use any of these strategies, though. So whether you prefer a  hands-on or hands-off approach to savings, Ally's savings account can work for you.
For the highest interest rate, you'll want to get an Ally Bank certificate of deposit, or CD.
Ally has three CD options, none of which have maintenance fees or a minimum opening deposit. All three also come with a rate guarantee for 10 days, which means you never open a CD on Tuesday and miss out on a better interest rate that Friday.
Ally Bank certificate of deposit (CD) pricing
Data as of 7/20/22. Offers and availability may vary by location and are subject to change.
For a basic CD, you can stick with the High Yield Certificate of Deposit. You fund your account, and then you don't get to touch your money for your term length. Rates on this CD are fixed for the length of your term. With a shorter term, this account earns the lowest interest rate. But with a long term, this CD earns the highest rate―almost 3%.
If you suspect interest rates will go up, you might prefer the Raise Your Rate Certificate of Deposit. As the name suggests, this CD lets you choose to raise your interest rate. With a two-year term, you get to raise it once. With a four-year term, you can raise it twice.
For more access to your funds, you can get the No Penalty Certificate of Deposit. This account lets you withdraw money at any time without paying fees or penalties. As a tradeoff, you get a lower interest rate. In most cases, we suggest sticking with an Ally savings account instead of this CD.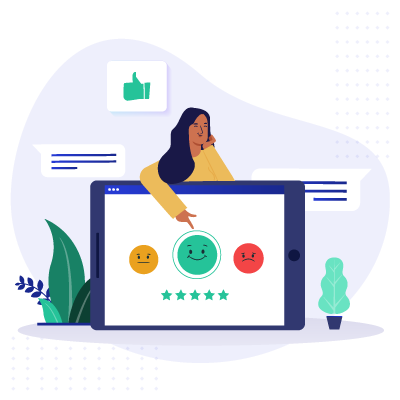 Expert Advice, Straight to Your Inbox
Gain confidence in your business future with our weekly simple solutions newsletter.
As we've talked about Ally Bank's different bank accounts, you've probably noticed some of its best features.
For instance, the low costs of Ally banking. Ally doesn't charge typical monthly service fees, so you never have to worry about having a certain account balance to waive fees. Likewise, Ally avoids overdraft fees and other common banking fees, keeping things cheaper for you.
Then you have the high interest rates. Could you find a higher interest rate somewhere else? Maybe. But Ally offers better interest rates than we've seen from most banks―and it has consistently competitive rates across its different bank accounts.
Speaking of which, we like Ally's different account offerings. So many online banks give you one or two accounts choices, but Ally gives you a few more options. And, as we'll discuss later, it also has products like auto loans, mortgage loans, and investment services―making it closer to a full-service traditional bank than a basic online bank.
And finally, Ally Bank offers 24/7 customer service. Few banks do that―traditional or online. We love that Ally lets you get help when you need it and not just when it's convenient for the company.
Ally Bank vs. the competition
We've already pointed out how Ally Bank compares to other banks, but let's look at some specific examples of Ally competitors.
Compare Ally Bank vs. competitors
Data as of 7/19/22. Offers and availability may vary by location and are subject to change.
Ally costs less than traditional banks like Bank of America and Chase. Sure, you can waive the monthly fees on Bank of America's checking accounts―but Ally offers fee-free banking without jumping through any hoops.
Other online banks, like Aspiration and Chime, also have fee-free checking and savings. But those banks offer fewing account choices than Ally. They don't have any CDs, for instance. Likewise, they don't offer things like auto loans or mortgage loans.
All in all, Ally sits in a sweet spot between traditional and online competitors. It has more products and services, like a traditional bank, but at a lower cost, like an online bank.
That said, Ally Bank does have some issues you need to know about.
While we have plenty of praise for Ally, we also have some concerns.
One problem? Ally Bank doesn't accept cash deposits.
Now, that's not terribly unusual for an online bank. After all, they don't have brick-and-mortar branches where you can make easy cash deposits. But some other online banks have found workarounds like letting you deposit cash at ATMs or at GreenDot locations (often at retail stores).
Not so with Ally.
If you have cash to deposit, a money order offers the best workaround. Use your cash to buy a money order, then use Ally's mobile deposit to deposit the money order like a check.
It will work―but you'll have to pay for the money order and then wait a couple days after deposit for the full amount to clear.
Best Online Business Bank Account
Our bigger concern is Ally's customer reviews. Ally earns pretty bad ratings from customers. To get more specific, Ally earns a 1.8 out of 5 on Trustpilot and a 1.12 out of 5 on its Better Business Bureau profile.1, 2
Those kinds of numbers are common for traditional banks, but less common for online banks.
So what issues do customers have with Ally? Well, people say the customer service is pretty bad. They report you have to wait on hold a long time to get help, and then your customer support agent may not end up helping very much.
We also saw multiple complaints that Ally doesn't take fraud very seriously, meaning some customers are simply out money.
And we found several reports of Ally freezing bank accounts and making it very difficult to get access to the frozen account.
Obviously, all these reports concern us―enough that we suggest you think carefully about whether or not you want to trust Ally. But also, we've reviewed enough banks to know that traditional banks get accused of much, much worse. So while we suspect you may have a better experience at another online bank, Ally probably still outperforms most traditional banks.
Ally Bank additional features and considerations
Now that we've told you our concerns with Ally, let's make sure you know about all the other products and services Ally can give you.
Ally Bank has a number of different home loan options for both buying and refinancing houses:
⅚ ARM
7/6 ARM
10/6 ARM
15-year fixed
20-year fixed
30-year fixed
Jumbo loans
Ally claims that it closes on mortgages 10 days faster than traditional lenders―and it doesn't charge lender fees.
You can check out current mortgage rates on Ally's website.
Ally offers vehicle financing, but only through specific dealers. That means you won't apply through Ally's website like you would with its other loan products. Instead, you can find a participating dealer, and then your dealer will help you apply for Ally vehicle financing.
Ally offers funding for both buying and leasing cars.
Ally also has a couple types of personal loans.
You can get medical loans, which cover everything from vet care to cosmetic procedures to IVF and beyond. In some cases, you can get rates as low as 0% APR.
Or you can apply for repair and renovation loans. You can use these for all kinds of home repairs, from new windows to pool repair.
Aside from loans, Ally also has investing options.
You can do self-directed trading of stocks, ETFs, options, bonds, and mutual funds. (We don't recommend this, as our guide to day trading explains.)
For a more hands-off approach, you can stick to Ally's portfolio options. You can get started with $100, and you don't have to pay advisory fees. Alternatively, there's an option for customized wealth management from Ally with tailored portfolios, but we suggest sticking with the regular portfolios.
Ally has two kinds of retirement accounts: Traditional IRAs and Roth IRAs. Each account has its own benefits, so mostly you'll need to decide if you want to pay taxes now (for a Roth IRA) or when you withdraw funds (for a traditional IRA).
While we told you at the beginning that Ally doesn't do business banking, it does offer a limited amount of financing to businesses. More specifically, Ally offers commercial vehicle loans:
Specialty vehicle financing (for modifying business equipment)
Heavy duty truck financing (for new or used Class 8 trucks)
Commercial line of credit (for building a fleet)
Municipal lease-purchase plan (for municipalities wanting to own vehicles)
Ally doesn't offer many details on its business auto loans, so we can't really tell you how it compares to other lenders.
(If you're in the market for a commercial vehicle loan, we rounded up our favorites on our list of the best business auto loans.)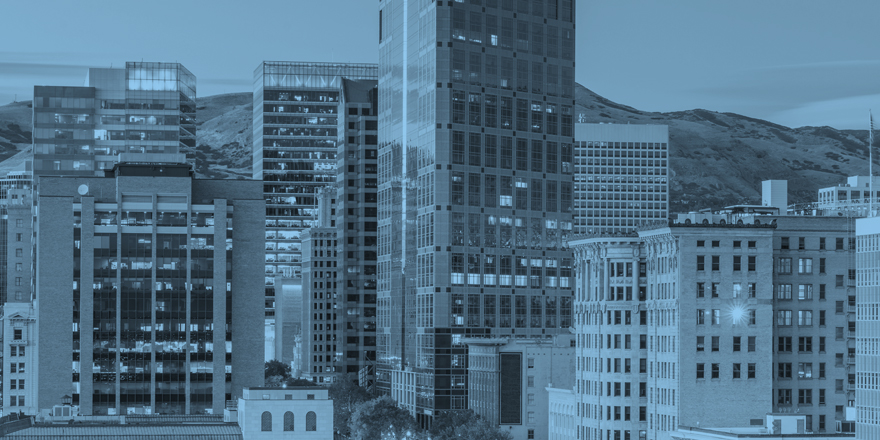 Get a better business bank account
Want affordable banking with great perks? With BlueVine, you can get a fee-free business checking account―and you can even earn interest on account balances over $1,000.
Ally Bank offers free checking and savings accounts that don't have the usual monthly fees, overdraft fees, and other fees associated with traditional banks. It also offers great interest rates on all its bank accounts―including an interest-bearing checking account. And Ally has more than just bank accounts, from personal loans to commercial auto loans to investment accounts.
Unfortunately, though, Ally gets pretty poor customer reviews. Users complain about bad customer service and mysteriously frozen accounts. Ally also makes it very difficult to deposit cash.
So while we like Ally better than most traditional banks, you may want to look around at other online banks before committing to Ally.
Since you can't use Ally for your business, find a business-specific bank account with our list of the best banks for small-business checking
Is Ally Bank a good bank?
Ally Bank is a good bank in many ways. It has free bank accounts (both checking and savings), good interest rates, and a wide variety of banking products. But it gets worse customer reviews than we'd like.
What are the cons of Ally Bank?
The cons of Ally Bank are the low customer reviews and the difficult cash deposits. Ally Bank gets fairly negative customer reviews, with complaints of bad service and frozen accounts. And it doesn't allow you to deposit cash into your bank account.
Is Ally Financial a reputable company?
Ally Financial is a fairly reputable company. It's been around (in one form or another) for more than a century. But Ally Bank doesn't get great customer reviews, and Ally Financial did get in trouble in 2013 for discriminatory lending practices.
Disclaimer
At Business.org, our research is meant to offer general product and service recommendations. We don't guarantee that our suggestions will work best for each individual or business, so consider your unique needs when choosing products and services.