We graded Chime on a dozen different factors including fees and reviews. Here's why Chime works best for direct deposit.
Data as of 7/20/22. Offers and availability may vary by location and are subject to change.
Chime offers fee-free online-only banking―making it much different from the traditional bank experience, which typically comes burdened with fees. But will Chime's modern banking services actually make your life easier and cheaper?
Well, Chime has a lot going for it. The fee-free bank accounts make it an affordable alternative to traditional banks. Plus, it has high APY on savings accounts and offers a credit-building credit card―and sweet perks for customers that use direct deposit. But Chime doesn't get great customer reviews, and it doesn't offer all the products and services of a traditional bank.
Fee-free checking and savings accounts
High savings APY
Secured credit-building credit card
Mediocre customer reviews
Limited banking products
Chime products and pricing
Chime's basic products include two types of bank accounts—a checking account and a savings account—and a credit card.
Like we said, you can get both a checking account and a savings account from Chime. And since neither account comes with a monthly maintenance fee, you might as well get one of each.
Likewise, neither account has a minimum opening deposit. That makes it easy to open an account whenever you decide you want one, since you won't need to worry about setting aside money to qualify.
Chime checking account pricing
| | | | | |
| --- | --- | --- | --- | --- |
| Account | Monthly fee | Min. opening deposit | In-network ATM fees | Learn more |
| | $0.00 | $0.00 | $0.00 | Apply Now |
Data as of 12/15/22. Offers and availability may vary by location and are subject to change.
Chime's checking account also lets you avoid ATM fees as long as you stay within its network of 60,000 MoneyPass and Allpoint ATMs. You can deposit cash for free at any Walgreens location or pay a small fee to make cash deposits at other stores. Sending and receiving money is free too.
Likewise, you won't need to worry about overdraft fees with your Chime checking account. All members can overdraft up to $20 without any overdraft fees. And qualifying members can use SpotMe to overdraft up to $200.
To qualify for SpotMe, you need to set up a direct deposit of at least $200 per month into your account. Fortunately, Chime also offers early direct deposit―meaning you can get access to your direct deposit up to two days sooner than you would at a traditional bank.
Another nice feature? Chime doesn't use ChexSystems to evaluate your bank account application. So even with a less-than-perfect banking history, you can still get a Chime bank account, which makes Chime checking a great second-chance bank account.
Chime savings account pricing
Data as of 12/15/22. Offers and availability may vary by location and are subject to change.
As for the Chime savings account? You earn 2% APY (annual percentage yield), which is a better interest rate than you'll find from most traditional banks.
Chime tries to help you save more in a couple of ways. First, Chime automatically rounds up your transactions to the nearest dollar, and the rounded amount goes into your savings account. Second, you can choose to automatically put 10% of your regular direct deposit into savings.
Note, though, that the rounding happens automatically―you don't get a choice. That may work great for you. But if you're the kind of person that budgets every penny, it could cause issues.
Oh, and one other thing to know: You can't deposit money directly into your Chime savings account. Instead, you deposit money into your Chime checking account, and then you transfer it into savings.
You may also qualify to get a Chime credit card, though there's just one option: the Chime Credit Builder Secured Visa® Credit Card.
As you can tell from the name, this is a secured credit card, meaning your credit limit is based on the amount of money you put into your credit account. So $200 in your Chime Credit Builder account will give you a $200 credit limit, while a $500 deposit will give you a $500 credit limit.
You don't need to pay an annual fee with Chime's credit card―but you also won't earn any kind of credit card rewards.
Chime credit card pricing
| | | | | |
| --- | --- | --- | --- | --- |
| Account | Annual fee | Interest rate | Max. credit limit | Learn more |
| Chime Credit Builder Secured Visa® Credit Card | $0.00 | N/A | Amount you move into Credit Builder account | Apply Now |
Data as of 12/15/22. Offers and availability may vary by location and are subject to change.
The advantage of a secured card? It helps you build your credit score, allowing you to qualify for better (rewards-earning) credit cards in the future.
In fact, Chime reports to not just one but all three consumer credit bureaus: Equifax, Experian, and Transunion. Chime claims the average Credit Builder user increases their credit score by 30 points―nothing to sneeze at.
So how do you qualify? Once more, direct deposit. You need a $200 monthly direct deposit to get a Chime Credit Builder Secured Visa® Credit Card. But you don't need a good (or even fair) credit score. Chime won't look at your credit score at all when you apply.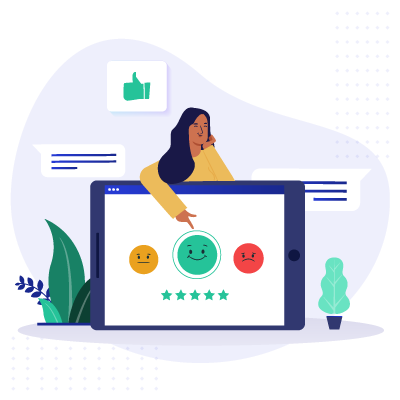 Expert Advice, Straight to Your Inbox
Gain confidence in your business future with our weekly simple solutions newsletter.
At this point, you know what Chime has to offer. But what makes it good?
For starters, we like the fee-free checking and savings. Traditional banks often take more of your money without offering you much more value in return.
Chime's lack of overdraft fees, in particular, interests us. Of course, we recommend avoiding overdrafts altogether, but Chime's policy makes sure that a bad day doesn't turn into a worse day. And in some cases, Chime's SpotMe might keep customers from turning to predatory payday lenders to secure cash.
We also like that Chime lets you access direct deposit funds earlier than traditional banks do. And direct deposit users also get access to the Chime credit card―another great feature. Where traditional banks might turn down your credit card application altogether because of a low credit score, Chime wants to help you fix your credit.
Now, you may have noticed by now that most of Chime's best features depend on you signing up for direct deposit. That could be an issue (which we'll discuss more later). But if you like using direct deposit anyway, then Chime offers perks from faster payment to high interest rates―making it our favorite bank for direct deposit.
Chime vs. the competition
We've already mentioned how Chime does some things differently than traditional banks. But let's get more specific and see how Chime compares to some of its biggest competitors.
Compare Chime vs. competitors
Data as of 12/15/22. Offers and availability may vary by location and are subject to change.
As the table above shows, Chime offers cheaper banking than traditional banks. Big banks like Bank of America and Chase start around $5 per month, with many accounts costing more. And sure, you can waive those fees by keeping a certain balance in your account―but it's a whole lot easier to just sign up for a free bank account in the first place.
Other online banks, like Ally and Aspiration, offer free checking accounts just like Chime. But Chime still has some possible advantages over them (at least, depending on your needs).
Ally doesn't offer a credit card, for example, and it gets worse customer reviews. (It does offer more account options than Chime, though, plus several personal loan products.) And Aspiration makes it very hard to deposit cash (requiring you to buy a money order), while Chime lets you deposit cash easily at retail stores.
In other words, Chime compares pretty well to other banks. But it does have its downsides.
We don't have any serious concerns about Chime―there's nothing that would keep us from recommending it altogether. But depending on your needs and priorities, these downsides might bother you.
Almost all Chime's best features depend on you setting up direct deposit. Want to use SpotMe to overdraft with no fees? Need a direct deposit. Want a credit card? That takes direct deposit.
So if you don't plan to use direct deposit, Chime may not look so good.
Sure, you'll still get fee-free checking―and that's worth plenty. But you'll miss out on all the things that make Chime stand out from the competition.
As an online bank, Chime has some quirks that you wouldn't have to worry about with a traditional bank.
For example, Chime doesn't offer joint bank accounts. That means you and your partner can't share a checking account or savings account. Maybe not a huge deal, but possibly inconvenient.
Chime also doesn't give you checks. If you really need a check, you can use Chime's online check service to request a check to be mailed out. But that's, again, inconvenient, and it won't really help you when you just want to cut a check to your coworker to pay for Girl Scout cookies.
And another thing: Chime lets you transfer money between your Chime bank account and external bank accounts, but it can't link to all banks. Right now, it only supports these banks:
Bank of America
Charles Schwab
Chase
Citi
Fidelity
Navy Federal
PNC
SunTrust
TD Bank
US Bank
USAA
Wells Fargo
Best Small Business Banks
Sure, those represent some of the most popular banks in the country. But if you happen to use a different bank or a credit union, you won't be able to easily transfer money from your Chime account to your other bank account.
Finally, Chime doesn't have all the banking products and services you'd find from a full-service traditional bank. You can't get an auto loan or a home mortgage, for instance. You can't get a certificate of deposit. You can't even choose between multiple checking accounts.
If you're used to full-service banking, these limits could make Chime a lot less appealing. But if you just need simple banking, Chime can still work just fine.
One final concern: Chime doesn't get stellar customer reviews. It doesn't get terrible reviews, either. But other banks (like Aspiration) earn higher ratings.
On Trustpilot, Chime earns a 3.1 out of 5.1 On its Better Business Bureau profile, Chime gets a 3.74 out of 5.2
We've definitely seen worse ratings. But some of the reviews do concern us. We saw reports of Chime not honoring promotions (like cash bonuses for referring new members), freezing accounts, and keeping money from closed accounts. Not great.
Fortunately, the vast majority of reviews (more than 75% on Trustpilot) report very positive experiences. But understand that by banking with Chime, you may encounter some real (if rare) problems.
Chime additional features and considerations
Before we close out this Chime review, we wanted to mention Chime Instant Loans.
Chime doesn't really publicize these loans as much as its other products, but Chime does offer personal loans to eligible users.
These loans start small, at just $100. For a loan of that size, you'll pay $5 in interest, and you get three months to repay your loan. That makes the APR (annual percentage rate) of a $100 loan just under 30%―not a great rate, but better than you'd get from, say, a payday lender. (And in this case, the higher APR mostly tells you that you're repaying the borrower funds quickly.)
To qualify for a Chime Instant Loan, you need a Chime checking account with regular direct deposits. Chime will analyze your account and let you know if you qualify.
If you'd rather just apply for a personal loan, we've rounded up some great lenders on our list of the best personal loans.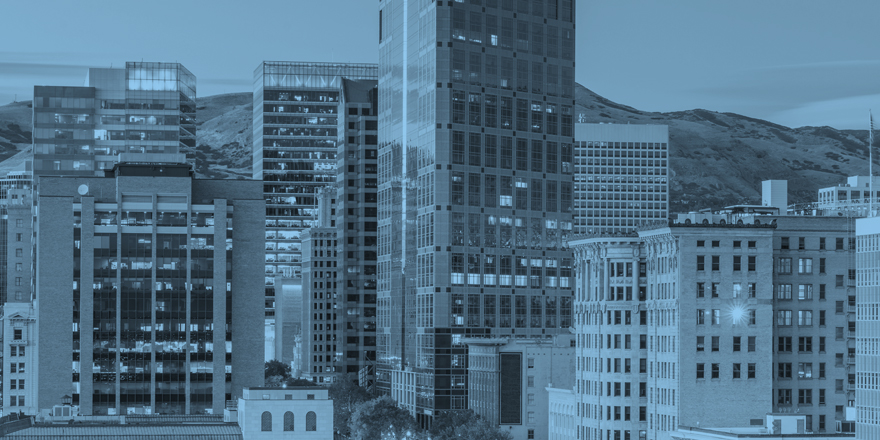 Get a better business bank account
Want affordable banking with great perks? With BlueVine, you can get a fee-free business checking account―and you can even earn interest on account balances over $1,000.
Chime's online bank accounts have some great features, from the lack of fees to the high savings APY. And users that set up direct deposit can get additional perks like $200 in overdraft protection and a credit-building secured credit card.
Still, Chime doesn't have all the products or conveniences that you can get from a traditional bank. It also earns mediocre customer reviews. And if you don't use direct deposit, you'll get locked out from some of Chime's best features.
Put simply, if you use direct deposit, Chime can be an excellent personal bank. But if you don't, you may want to at least consider some other online banks.
Since you can't use Chime for your business, find a business-specific checking account on our list of the best banks for small-business checking.
Is Chime banking legitimate?
Yes, Chime banking is legitimate. Chime offers banking through The Bancorp Bank and Stride Bank, two well-respected banks.
What are the cons of Chime?
Chime has a few cons, including its insistence that you sign up for direct deposit to get access to features (like SpotMe overdraft protection or its credit card), its lack of typical banking products (including joint bank accounts and auto loans), and its mediocre customer reviews.
Is Chime better than a bank?
Chime may be better than a bank if you want low-cost online checking. Chime also earns better reviews than most banks. But if you need full-service banking, Chime probably won't have all the products you need.
Disclaimer
At Business.org, our research is meant to offer general product and service recommendations. We don't guarantee that our suggestions will work best for each individual or business, so consider your unique needs when choosing products and services.
Sources
1. Trustpilot, "Chime." Accessed December 15, 2022.
2. Better Business Bureau, "Chime Financial, Inc." Accessed December 15, 2022.