Heartland Payroll Review 2022
Heartland Payroll offers average payroll services like paycheck calculation and payroll tax deduction at a slightly above-average price.
Data as of 11/14/22. Offers and availability may vary by location and are subject to change.
The bottom line: Heartland Payroll is an average payroll processing solution for small and midsize businesses. While it offers comprehensive payroll features like paycheck deductions, wage garnishments, and new hire reporting, users have to sign up for additional Heartland products to get time tracking and benefits administration.
If you're looking for an affordable payroll solution with HR benefits management, we recommend looking at all-in-one payroll and HR software like SurePayroll, QuickBooks Payroll, or Gusto. But if you already use software like Heartland POS or the Heartland Payments system, adding Heartland's payroll solution to your existing Heartland products makes a lot of sense.
Automatic paycheck calculation
Automatic payroll tax deduction and filing
Automatic new hire reporting
Child support and wage garnishment
Integration with Heartland POS
Limited transparent pricing on website
No HR administration or benefits management
No workers comp or health insurance add-ons
Heartland Payroll discounts
Beyond listing its $89 base price, Heartland Payroll doesn't list much pricing information on its site. While Heartland doesn't advertise a free trial, third-party sources state that Heartland's payroll solution comes with a 30-day free trial.
Compare Heartland Payroll pricing and plans 2022
Data as of 11/14/22. Offers and availability may vary by location and are subject to change.
Heartland Payroll's key features
If you're looking for basic payroll features and mostly hands-off payroll management, Heartland Payroll services have you covered. Heartland's payroll software automates your most important (and most time-consuming) payroll tasks:
Paycheck calculation
Automatic payroll tax calculation, deduction, and IRS remittance
Employee payments via direct deposit, check, or payroll card
All three Heartland Payroll plans include automatic new-hire reporting, a state-mandated requirement for all employers. Heartland Payroll also lets you manage legally mandated wage garnishments, such as child support payments.
Like Heartland's payroll features, its human resource features are fairly basic. Heartland Payroll's cheapest plan, Heartland Essentials, includes a handful of HR features like new-hire onboarding and electronic new-hire paperwork submission.
If you want more human resource support, though, you'll need either the Advanced or Complete plan. With Heartland Advanced, you get additional help finding job candidates, tracking applicants, and hiring employees—though features like automatic job posting to major job boards costs extra.
The Heartland Complete plan includes the most HR support by giving you access to these features:
an HR document library
an employee handbook builder
a live HR professional from the Heartland customer support center
You'll also get legally mandated labor law posters to place in your workplace.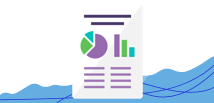 Don't Make a Mistake That Costs You Your Funding
Apply confidently for a loan with our free guide. Enter your email below and we'll send it to you shortly.
Heartland Payroll vs. main competitors
If you're looking at payroll features only, Heartland's payroll services stack up pretty well. Like Gusto, QuickBooks Payroll, Paychex, and OnPay, Heartland Payroll calculates employee paychecks for you and makes all the correct deductions. It automatically withdraws payroll taxes from employee paychecks and remits them to the correct federal, state, and local governments.
Additionally, Heartland Payroll lets you generate the most important payroll data and reports (especially payroll tax reporting documents). Its employee self-service portal lets employees update their own information, view pay stubs, and check their tax forms.
So where does Heartland Payroll fall short? For starters, its price. Running payroll for one employee costs $89 a month with Heartland Payroll. With SurePayroll's self-service plan, you'd pay just $23.99—and you'd still have more HR features than you'd get with Heartland. And speaking of features, Heartland Payroll doesn't have near as many as most competitors, falling notably short in the HR category.
Compare Heartland Payroll to top competitors
Data as of 11/14/22. Offers and availability may vary by location and are subject to change.
Heartland Payroll's drawbacks
Additional fees for key payroll and HR features
Time and attendance isn't built into any of Heartland Payroll's three plans. Instead, if you need to track time to correctly calculate your hourly employees' paychecks, you'll need a separate product called Heartland Time.
Heartland Payroll is far from the only payroll provider to charge extra for time and attendance. For instance, Patriot Payroll charges $6 a month plus $2 per employee if you want to add time tracking. And with Gusto, time and attendance only come free with its more expensive plans.
Still, Heartland Payroll already charges extra for services bundled into many other payroll providers' plans. SurePayroll includes live HR professional support with both of its plans while Heartland Payroll includes it with its most expensive plan only.
Even Gusto's most basic plan includes legally compliant hiring documents, offer letter templates, and basic onboarding. That's much more than you get with Heartland Payroll's basic plan, and at $40 a month plus $6 per employee, Gusto ensures you get it for cheaper too. 
No built-in benefits administration
While you can use Heartland Payroll to manage your employees' 401(k) retirement accounts, Heartland doesn't have an insurance marketplace like QuickBooks Online or Gusto. You won't get assistance finding health insurance plans that make sense for your company's budget—though once you do find a health plan, it's pretty easy to deduct the right amount from employee paychecks using Heartland Payroll's software.
Best Small Business Payroll Software
Middling customer service reviews
Heartland Payroll isn't the worst-reviewed payroll service in the world, but it's not the best either. On the consumer review site TrustRadius, Heartland scores 6 out of 10—though it's worth noting only 11 consumers have reviewed the service.1 Both Android and iPhone users dislike Heartland's payroll app, complaining of login problems and frequent glitches.2,3
At the same time, the company is registered with the Better Business Bureau (BBB), which also gives it an A+ rating.4 The company also has a 100% response rate to any complaints customers lodge against it via the BBB,4 which indicates it cares enough about its customers (and reputation) to quickly respond to and address customers' problems. And on the review site G2, Heartland has a much higher score of 4.4 out of 5 with almost all reviewers giving it a solid 5 stars.5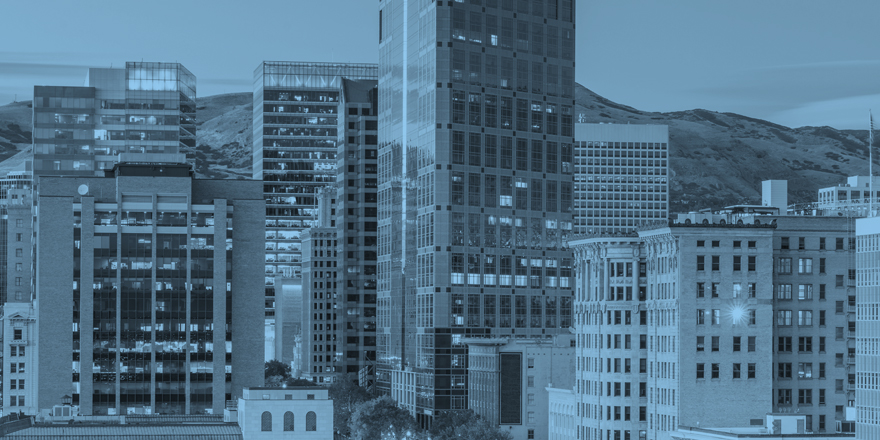 Tired of payroll? Gusto handles payroll taxes and more
With unlimited payroll runs and automatic tax filing, Gusto helps small-business owners worry less about payroll and put more time into growing their business.
Get automatic payroll tax filing, including end-of-year tax forms
Manage workers compensation insurance
Track paid time off, sick leave, and holiday pay
Additional Heartland Payroll features
Integration with Heartland POS and Payments
Are you already accepting online payments with Heartland Payments and POS? Adding Heartland Payroll once you've hired an employee is your next logical move. Each product in the Heartland suite syncs perfectly with the others. Plus, payroll is complicated. If you're already familiar with Heartland's tools and dashboard, you can focus on learning payroll, not on figuring out a new interface.
It's notably hard to dig up customer service numbers for major payroll providers. That's not true with Heartland Payroll. While you can contact customer service by submitting a form, you can also call 877-729-2968 to speak with a human and get real-time technical support.
Work opportunity tax credit (WOTC) screening
The work opportunity tax credit (WOTC) offers federal support to employers who hire employees from certain demographic groups. Heartland Payroll's hiring services include WOTC screening so you can make informed decisions about whether you can or can't pursue the tax credit once you've made the hire.
Heartland Payroll is a solid payroll solution for business owners who already use—or are planning on using—Heartland's full suite of workforce management products. But if you have only a handful of employees and want basic HR support or benefits management, most other payroll providers will give you more (and better) features at a fraction of Heartland's cost.
Not sure Heartland Payroll is the right payroll solution for you? Take a look at our 10 favorite payroll companies for small businesses to find a better match.
What does Heartland Payroll do?
Heartland Payroll is a payroll processing service offered by Heartland, a total small-business management solution that also sells HR, point of sale, payment, and retail software. Small-business owners can use Heartland Payroll to pay employees, calculate and file payroll taxes, and distribute end-of-year tax reporting forms to employees. Heartland—including Heartland's payroll solution—is based in the United States.
Does Heartland Payroll integrate with QuickBooks?
Yes, Heartland Payroll does integrate with QuickBooks Online and other accounting, bookkeeping, and general ledger (GL) programs.
Can you use Zelle with Heartland?
No, employers who use Heartland Payroll cannot use Zelle to pay their employees. All three Heartland Payroll plans let you pay employees via direct deposit, check, or pay card.
Does Heartland Payroll have an app?
Yes, Heartland Payroll has a payroll app. Employees can use the app to clock in and out, download their W-2 forms and pay stubs, check benefits information, and request time off.  Employers can use the app to generate payroll reports and perform other basic payroll tasks.
According to customers, the Heartland Payroll app is functional, but not much else. Android users rate the app 2.4 out of 5 on Google Play.2 Apple users like the app a bit more, scoring it 3.2 out of 5 on the App Store, but reviews still call out the app's frequent bugs and glitches.3
How do I contact Heartland Payroll?
To contact Heartland Payroll's customer support center, call 877-729-2968 or submit a request on Heartland's website.
How do I view my pay stub on Heartland?
Employees can view their pay stubs on the Heartland Payroll app or by logging into their Heartland Payroll account via their web browser.
To evaluate Heartland Payroll, calculate its star rating, and compare it to other small-business payroll solutions, we looked at its strengths and weaknesses in five key categories:
Payroll features
HR features
Pricing
Ease of use
Customer service reputation
We also considered our payroll expert's opinion when determining how to rate and review Heartland Payroll's payroll tools and HR features. Business.org's star ratings are reviewed frequently and subject to change at any time.
Disclaimer
At Business.org, our research is meant to offer general product and service recommendations. We don't guarantee that our suggestions will work best for each individual or business, so consider your unique needs when choosing products and services.