6 Steps to Start a Food Truck: From Idea to Your First Sale
Starting a food truck business can seem overwhelming as you wrestle with the red tape. This simple guide can help make sure your bases are covered.
Food trucks have become a mainstay in many places across the US. Even outside of major cities, you can probably expect a food truck to show up at any community event. Nationwide, the food truck industry has more than doubled in value to $1.4 billion in the last 10 years.
So why the explosion of food trucks? At the heart, it's about economics. A food truck is cheaper to open than a restaurant, nimbly adapts to the customer base, and can offer a higher end product at a lower price point because the overhead is lower. (And the profit margin is higher.)
But a passion for street food and a fiery recipe you want to share with your community are just the starting point. It's the logistics that can make or break any small business. We've laid out a quick guide to help you get started on your food truck journey.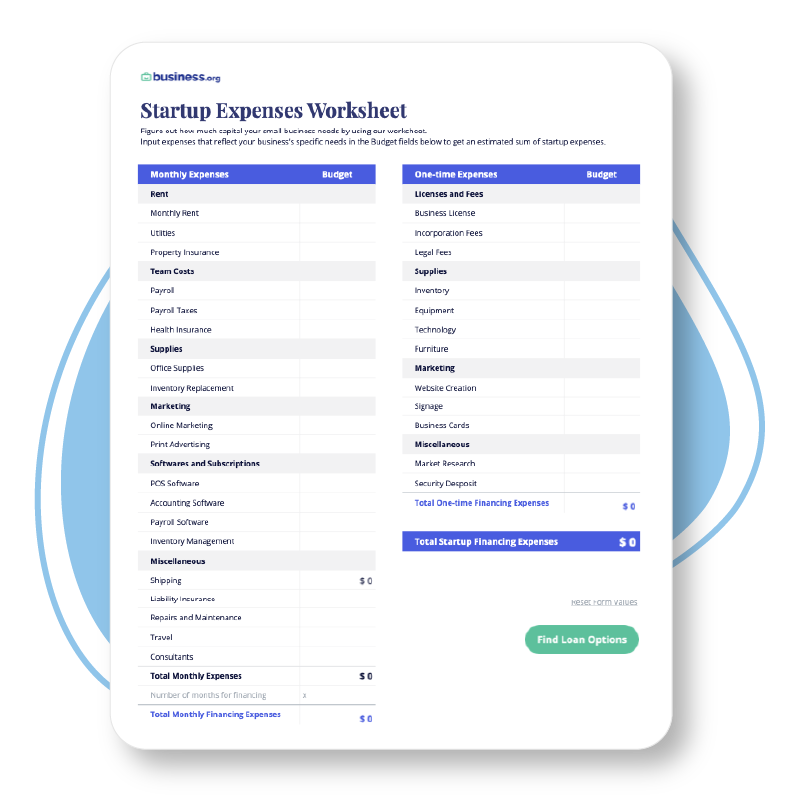 Do you know how much it'll cost to start your business?
Try our free startup costs worksheet to calculate expenses and estimate how much capital you need to launch.
1. Work through the paperwork
Food truck licensing, permits, and zoning laws are very specific to the state, county, and city where you want to operate. Your food truck may be allowed in one town but not a nearby town in the same county.
The cost varies widely too. Permits alone can range from $600 to over $17,000 depending on the location, according to the US Chamber of Commerce's Food Truck Nation report.
In the end, the average food truck owner will have applied for, paid for, and gone through about 45 procedures that cost $28,276 to get started and maintain compliance in the first year. You'll need to navigate procedures for permits, zoning, health and food safety inspections, employment rules and vehicle requirements.
You should also plan on about 37 business days to get all of the licenses and permits your specific state requires, according to the chamber of commerce report.
Aside from permits, it's a good idea to have a plan for handling business and sales taxes before you get started. We have a guide to filing small business taxes and recommendations for tax software that can help, so you can focus on the ins and outs of running your food truck.
Best Small Business Payroll Software
2. Location, location, location
Because food trucks are inherently transient, you have a lot of options in where you will operate. Here are some broad questions to consider:
Are you going to change locations throughout the week? Will you need other permits and licenses if you set up in different cities or even cross state lines?
Will you join a pod where your food truck stays parked? You'll have to rent a spot but you'll spend less on gas, equipment like tires may last longer, and permitting may be simpler.
Both options are great and can lead to a successful business. Knowing what you want to do— and can do—early on helps you plan and budget for these specific expenses, like buying a generator for the mobile life, paying for electricity in a pod or applying for different licenses.
Your location can also affect how much you pay for insurance. Your premiums could be higher in areas with higher risk or traffic. Because your food truck is both a vehicle and a business, you should consider buying a commercial auto policy, general liability insurance, and workers' comp if you have employees. State or local regulations may require specific coverage limits or policies.
3. Figure out your funding
Now that you have the logistics of permits and location worked out, you can take a closer look at costs. Starting a food truck costs about $100,000, according to CNBC and a Food Truck Nation. That is a lot of money to have sitting around in your bank account—and that's just a bare bones figure. You'll have to budget more for marketing, staff, and supplies.
Even if you find ways to save, like buying a used truck or equipment, you're still looking at a big investment. You have a couple funding options.
Get a business loan. Many entrepreneurs get a small business loan to cover startup expenses and get their business rolling. If you don't know where to start, these are the best small business loans for every situation.
Find partners. Bringing in partners may be a good idea, especially if you can connect with people who have capital or even just better credit.
Try crowdfunding. If a loan doesn't feel right for you, consider crowdfunding where a group of people kick in the cash you need. There are great crowdfunding sites that have the perfect tools for startups.
Look at alternative funding options. Peer-to-peer lending can offer low barriers to financing and business grants are free money if you qualify.
Sure, you can run an all-cash business, but you'll miss out on sales as many people don't carry cash. And tracking those sales and taxes will be more difficult. This is why it is important to have a point-of-sale system. This enables customers to pay with a card and also pay sales tax.
But with more tech, there are often more problems. The number one thing that can go wrong and really destroy the day is when your point-of-sale software stops working mid transaction. If your card reader quits, then you're done selling unless your community is full of cash-carriers.
Picking a reliable card reader can help alleviate that concern. The best credit card readers we found include Square Contactless and a Shopify bundle.
5. Line up your suppliers
You don't have a product to sell if you don't have a reliable supply of ingredients. You need to sort out who your suppliers are, how you'll pay them, how you'll receive deliveries, etc. Do you want to work with major food distributors? Order seasonal ingredients from local farmers? Do both? Does your preferred supplier have capacity for your projected demand?
Running your food truck will go smoother if you've ironed out as many supply chain issues as you can before you launch. Keep in mind, too, that state laws can impact who you work with, like a new law in Colorado that bans non-cage-free eggs.
You might not be in a position to hire anyone right away, but once you get to that point there are two things to consider when hiring for your food truck.
Things can go wrong quickly when you are running a food truck, so you need people who are flexible, kind, and understanding.
Food trucks are small. You will be crammed in a tiny space with the same people over and over again.
Pro tip: Good food trucks are ingrained in the community. Look for potential employees who represent your area, want to be involved in the community, and like people.
Once you hire those folks, make sure you have the processes in place to have employees. It doesn't matter how nice you are. If employees aren't getting paid accurately and on time, they will not stick around. You'll have to navigate payroll and HR duties—all things that can be managed easily if you have the right software.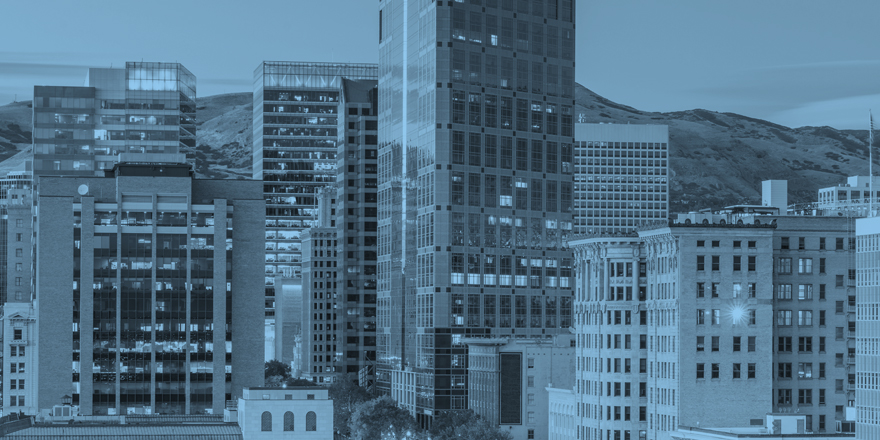 Tired of payroll? Gusto handles payroll taxes and more
With unlimited payroll runs and automatic tax filing, Gusto helps small-business owners worry less about payroll and put more time into growing their business.
Get automatic payroll tax filing, including end-of-year tax forms
Manage workers compensation insurance
Track paid time off, sick leave, and holiday pay
Running a food truck business can be profitable, fun, and community building, but it definitely comes with its own unique challenges. You can set yourself up for success by making sure you iron out the details, work out funding, hire the right folks, and have the right systems in place to ensure smooth transactions on the road. Now, get out there and cook something tasty and live that food truck life.
Want some ideas for good point-of-sale systems for your business? Check out our favorite POS systems.
Disclaimer
At Business.org, our research is meant to offer general product and service recommendations. We don't guarantee that our suggestions will work best for each individual or business, so consider your unique needs when choosing products and services.