The Best Charities for Your Money in Every State 2019
---
Trying to find the best charities to donate to? Business.org compared and compiled a list of charitable organizations for every state.
As a team of small-business advocates, we recognize your business supports and impacts local communities. We know you want your donations to go to causes you believe in that use your money to its full potential.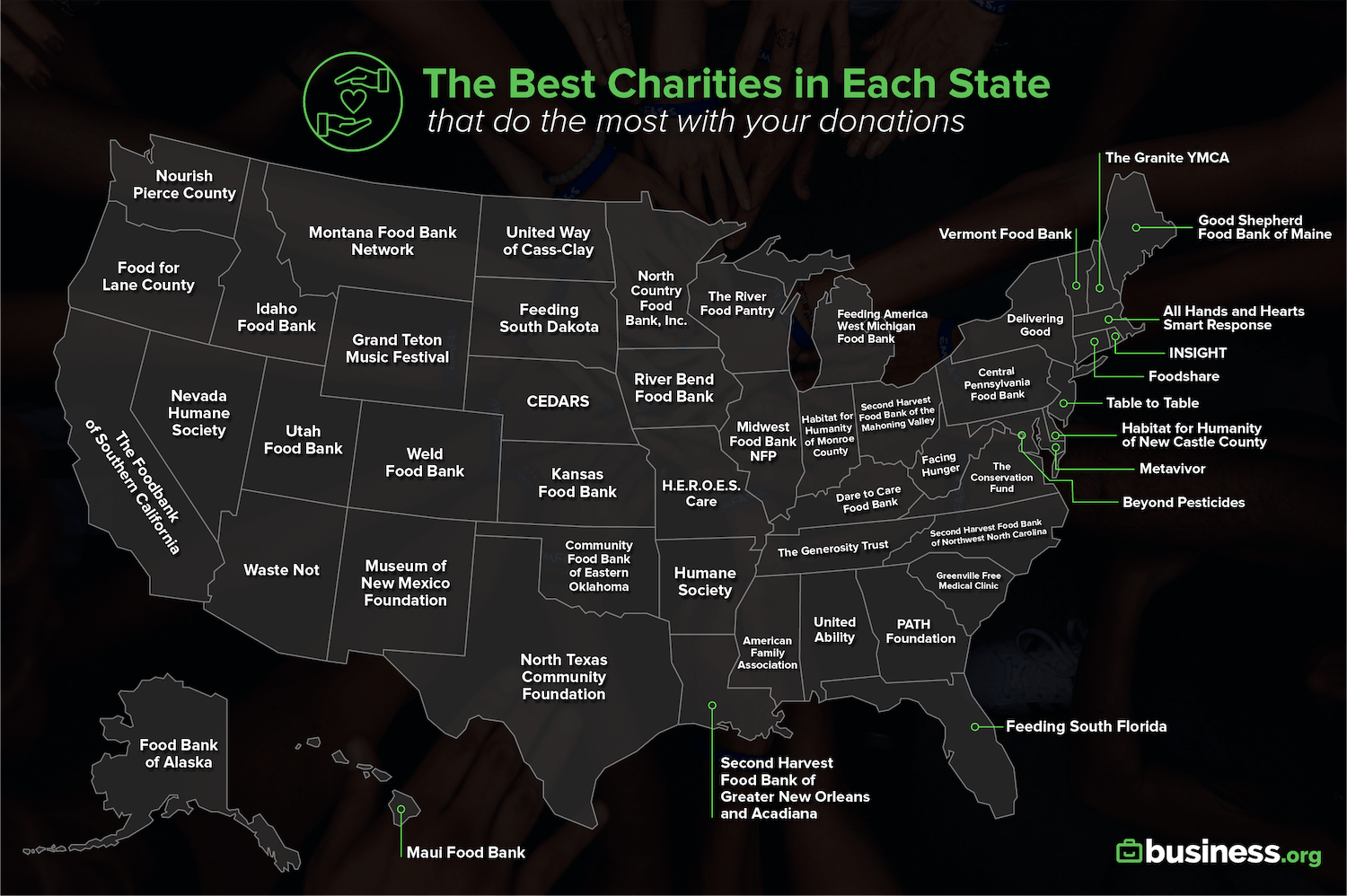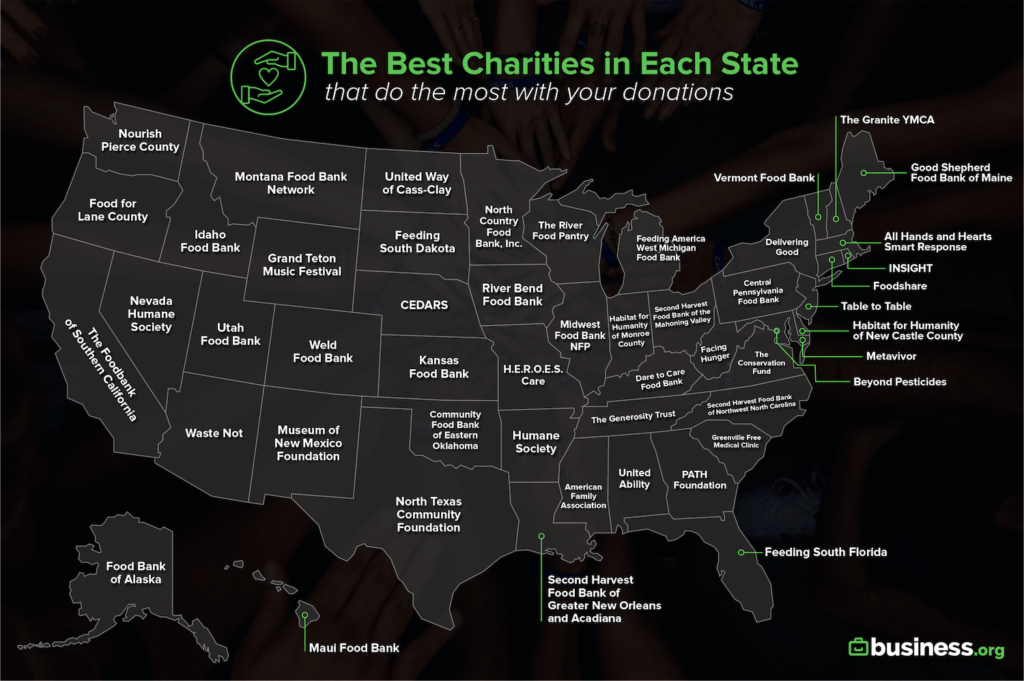 Not sure which organization to support?
Our advice for choosing the right charity: pick a cause you want to support, look for local organizations, and learn how each organization spends its donations. Whether it's you or your business, you want your money to go to the right places, and not all charitable organizations treat your hard-earned money the same.
No matter the size of the charity or how much it receives in donations, it pays for marketing, salaries, and other administrative costs. A charity might support a great cause but do a lousy job of keeping their administrative expenses low. Some end up being outright scams.
How can you tell if a charity is legitimate?
So how can you check out a charity to see if it uses its money wisely? Or which charity donates the most? We wondered the same things and found a great resource to help us come up with our list.
Using data collected by Charity Navigator on organizations in every state, we compared financial information, transparency policies, and public reviews. We looked at financial, accountability, and transparency scores and administrative-to-program cost ratios. We then assigned our top ratings to the best charities that do the most with their donations across the nation.
What is the difference between a private foundation and a public charity?
A private foundation relies on either an individual or a business. A private source of investment generates future income and distributes it according to that source's priorities.
A public charity relies on community funding. Charities request donations periodically to generate steady and reliable revenue.
What are the best organizations to donate to?
Here's what we learned:
The top organizations averaged a rate of 94.9% for contributions that go directly back into the programs.
The types of causes championed by the most effective charities vary widely, but we found many animal rights, food distribution, social service, and environmental protection organizations.
What are the worst charities to donate to?
Among the charities we examined, the lowest percentage of contributions being used for the program was 63.3%.
The least efficient charities—those that spend significant portions on fundraising and administrative costs—were also the least transparent and often had warning notices from watch groups like Charity Navigator.
What is the best organization to donate to in your state?
What are your favorite charities? Leave us a comment and help spread awareness.