PayPal vs. Square – Which Credit Card Reader App Will Win?
---
There's good news for businesses when it comes to accepting credit cards and checks wirelessly.
Whether you're an iPad user or prefer an Android smartphone, both PayPal Here™ and Square™ have solutions designed to fit your business and personal requirements.
But how do you decide which payment solution app you should go with? We're here to help you decide which one is right for you.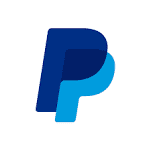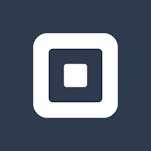 Round One: Operating Systems and Hardware Platforms
Both PayPal and Square offer a convenient, free card reader that plug directly into the 3.5mm headphone jack found on virtually every tablet and smartphone. Merchants simply swipe the credit or debit card through the reader to capture the information stored on the magnetic strip.
Both solutions are iOS and Android compatible. To use Square, iPhones must be running iOS version 4.1 or newer, iPads must be running iOS 5.0 or newer, and Android devices must be running version 2.1 or newer. To use PayPal, iPhones and iPads must be running iOS 4.3 or newer and Android devices must be running version 2.3.3 (Gingerbread) or newer.
Advantage: Tie
Round Two: Fees and Other Costs
Startup Costs: Both solutions make it simple for merchants, businesses, and sole proprietors to get started with zero-cost startups. The card readers and apps are free upon request.
Processing Fees: Traditional merchant-services solutions charge a small fee for every transaction. This typically consists of a transaction fee between $0.05 and $0.25 per transaction, in addition to a fixed percentage of the total charge.
Both Square and PayPal have essentially done away with the per-transaction fees, making their respective services more economical than traditional solutions. However, there are more traditional merchant fees for merchants who choose to enter card information by hand (keyed transaction) instead of using the card reader.
Square charges 2.75 percent for each card-swipe and 3.5 percent plus $0.15 per keyed transaction. Business owners can pay a flat monthly rate of $275 on up to $250,000 in annual processing with Square. Traditional pricing kicks in for anything beyond the flat monthly rate. All keyed transactions for Square flat-rate users are billed on top of the $275 monthly rate.
PayPal charges 2.70 percent for each card-swipe transaction and 3.5 percent plus $0.15 per keyed transaction. There is no flat-rate billing option from PayPal and it also allows merchants to accept checks for free. Square offers no competing service at any price.
Advantage: PayPal
Round Three: Types of Payments Accepted
Both solutions offer merchants the ability to accept the most common form of payment, which is signature-debit, also known as non-PIN debit. In addition to that, both offer the ability to accept credit cards and debit cards from American Express, Discover, MasterCard, and Visa.
Because of the nature of PayPal's business model and their presence in the eBay marketplace, PayPal offers merchants the ability to accept a few additional forms of payment. These include traditional checks, a consumer's PayPal account, and electronic invoices.
Advantage: PayPal
Round Four: Transaction Restrictions and Other Limitations
Certain credit and debit card transactions are riskier than others, in particular keyed- or card-not-present transactions. For this reason, both solutions have some restrictions and certain limitations designed to fight fraud.
Square offers no restrictions on typical card-present/consumer-present transactions, which is important for high-volume merchants. However, they do reserve the right to impose "reserves" on traditional card-present transactions. This means they can, at any time, decide that a merchant needs to have a certain amount of money in a "reserve" account to hedge against disputed charges, charge-backs, and fraudulent transactions that the merchant is liable for. If this is implemented, Square charges an additional amount per transaction for the reserve account. This happens until a specified amount is reached. This money, plus potentially more, is held until you are no longer their customer.
For keyed transactions, Square imposes a monthly limit of $2,002. Any amount above that will be held for 30 days and then released to the merchant. It is important to consider the cash-flow restrictions this may cause for you if your business does a lot of card-not-present business.
Square is only available to merchants in the United States and Canada.
Like Square, PayPal places no limits on card-present/consumer-present transactions. However, they do reserve the right to place "reserves" on any account if they feel like their financial exposure exceeds their unpublished limits.
For keyed transactions, PayPal places a seven-day rolling limit of $1,000. This means that in any seven-day period, any keyed transactions above the $1,000 threshold will be held for 30 days and then released to the merchant. Like Square, if your business does a lot of card-not-present business, you need to carefully assess the implications of these limits on your cash-flow and funds-availability.
PayPal is currently available to merchants in the United States, Canada, Australia, Hong Kong, and Japan.
Advantage: Square
Round Five: Deposits and Other Financial Transactions
For merchants, accepting electronic payments from consumers is only half of the solution. Getting those funds into your bank account is the other piece and these two providers do it just a bit differently.
Square
Weekday Funds: Square automatically handles this through daily batch-transactions. This means that all funds captured between 5:00 p.m. Sunday through 5:00 p.m. Monday will automatically be deposited in the bank account on file by Tuesday morning. This schedule is valid through 5:00 p.m. Thursday.
Weekend Funds: Funds captured from 5:00 p.m. Thursday through 5:00 p.m. Sunday will be in your bank account Monday morning.
PayPal
PayPay handles funds much differently from Square. Funds captured through PayPal are immediately available in the merchant's PayPal account, resulting in a variety of options.
Many PayPal users also have a PayPal MasterCard attached to their PayPal account, which means funds can be withdrawn from an ATM or used wherever MasterCard is accepted. Additionally, merchants can request funds be transferred to their bank account, which can take two to three business days to complete. Merchants can also request a paper check be printed and mailed, which can take up to two weeks to arrive.
Advantage: PayPal
Round Six: Customer Support
Square offers no support phone number and no online chat interface. They have a "help center" filled with FAQs that answer a wide range of questions but offer no interaction with a live person. PayPal offers toll-free telephone support, online chat, email support, and community support for non-specific transaction information.
Advantage: PayPal
Round Seven: Application Functionality
Both solutions offer easy-to-use application interfaces giving merchants complete and total control over every aspect of their specific business. With either of these solutions, users can control sales tax rates, shipping rates, discounts, and virtually unlimited catalogs of products, complete with options for sizes, colors, and other product-specific information.
Advantage: Tie
Final Round: Our Conclusion
There's no question Square and PayPal have changed the game for merchants, particularly those looking for mobile solutions and alternatives to traditional merchant services. Both work well on a wide range of tablets and smartphone devices, with enough configuration options to help merchants.
It's a fairly close race between Square and PayPal, but with its ability to accept a wider range of payment options, its overall presence in the marketplace, and its wide range of options once funds have been captured, we give the nod to PayPal for its ability to meet the widest range of needs for the broadest range of merchants and businesses.
Our Winner: PayPal Here™