Clover Go is a decent mobile processing solution. It doesn't quite capture the best of what Clover has to offer, but it'll get your mobile processing job done.
Clover is a company we like more as a third-party equipment provider than as a direct processing provider. That's not because there's anything particularly wrong with its processing services, but because the other processors offering Clover products are cheaper and better.
That said, the Clover Go mobile reader isn't offered through many of the alternate processing solutions we like to pair with Clover. Because of this, if you only plan on using Clover's mobile processing, you'll be stuck going directly through Clover.
This isn't the worst thing because Clover comes in at a somewhat reasonable price, but not so reasonable that it's the most affordable mobile processing option out there.
Data effective 4/21/21. At publishing time, pricing and offerings are current but subject to change. Offers may not be available in all areas.
One important thing to note is how Clover Go stacks up against other processing solutions. Its main competitor is Square's contactless and chip reader. This reader is $49 with a processing fee of 2.6% + $0.10 and no monthly fee. Not only does Square offer a cheaper reader and cheaper processing fees, it also lets you process without a monthly subscription fee.
This is why Clover Go doesn't quite stack up in value to other readers. You can get essentially the same thing for cheaper elsewhere.
Clover Go is best for businesses using other Clover products
What really gives Clover Go value is pairing it with Clover's other hardware like Flex or Station. The trick here is to not buy these more expensive point-of-sale pieces through Clover.
Instead, if you're using Clover products through a third-party processor, like Payment Depot or Dharma Merchant Services, it may be worth adding the Clover Go reader for mobile functionality. Using Clover through a third-party processor means you're getting much better processing rates.
Because the value is so much better with a third-party processor, Clover's value as a service is also much better. On its own, the Clover Go reader is nothing special. It's just a mobile processing option that's more expensive than Square despite offering essentially the same thing.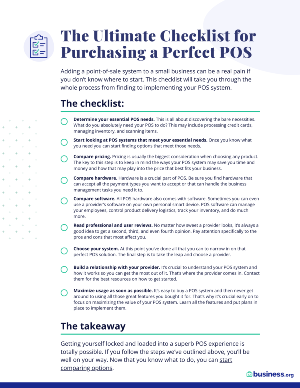 Follow these steps to purchase the perfect POS system
Read our free ultimate checklist for finding the right POS for your business. Don't get saddled with the wrong system. Enter your email and the checklist will arrive promptly.
Accepts Apple Pay, Samsung Pay, and Google Pay
Syncs with other Clover devices
Reliable mobile reader
Pricing isn't competitive
Mobile features are slightly reduced
It's notable that Clover Go accepts so many digital wallets including Apple Pay, Samsung Pay, and Google Pay. A mobile reader that can handle so many payment types is hard to come by. The Clover Go reader can accept tapped, swiped, and chip payments in addition to the digital wallets. None of Square's mobile readers can accept so many payments at once.
Clover Go also syncs with your other Clover devices. This feature is only useful if you're using other Clover products, so you may or may not get any use out of it, but it's good to know should you ever want to expand into more Clover hardware.
One of the best things about using Clover hardware is that it's reliable. Most online reviews for Clover Go are glowing about its dependability. This is key for businesses that primarily use mobile processing—farmers markets and food trucks, for example.
As we've mentioned before, Clover Go is not the cheapest mobile processing solution on the market. It's a bit more expensive than Square's mobile processing solution. The only real benefit is that the processor itself can accept more payment types in one device.
Another thing about Clover Go that isn't the best is its reduced functionality. One of Clover's main draws as a service is its app marketplace of over 200 apps and integrations. Clover Go can't access those features. This is not a huge deal-breaker from a mobile processing standpoint because mobile solutions are usually less functional overall, but it does contribute to another way in which Clover Go just isn't quite as cool as some of Clover's other products.
Clover Go is a mobile processing solution, so it doesn't have a ton of extra bells and whistles, but there are a few notable features worth mentioning here.
Accept many payment types on one device
Probably the best thing about Clover Go as a reader is all the different payment types it can accept:
Swiped
Tapped
Dipped
Apple Pay
Samsung Pay
Google Pay
That's a lot of ways to pay on one mobile reader, making Clover Go a good all-in-one solution. You'll likely never turn away a customer with so many payment options available.
Clover Go allows you to process payments even if you don't have an internet connection. This is a crucial feature if internet or cell data service outages are common in your area. Additionally, it's just nice to know that should any outages occur, you won't have to stop taking payments.
Best Credit Card Processing for Small Businesses
You can manage payroll and shifts from your Clover Go device. You can also track how many sales each employee makes and how long they've been working. This is a great feature if you're planning on having a mobile sales floor.
You can also give each of your employees a mobile reader that can take payments on the go. This will free up your registers and allow employees to engage more with customers. You can then see how each employee on your mobile sales floor is performing so you can determine which employees may need additional training.
You can generate basic sales, tax, and payroll reports that make it easier for you to see your business's progress and trends.
This feature is especially useful for businesses that are open at odd hours or if you're in the middle of a busy service and don't have the time to call customer service during business hours.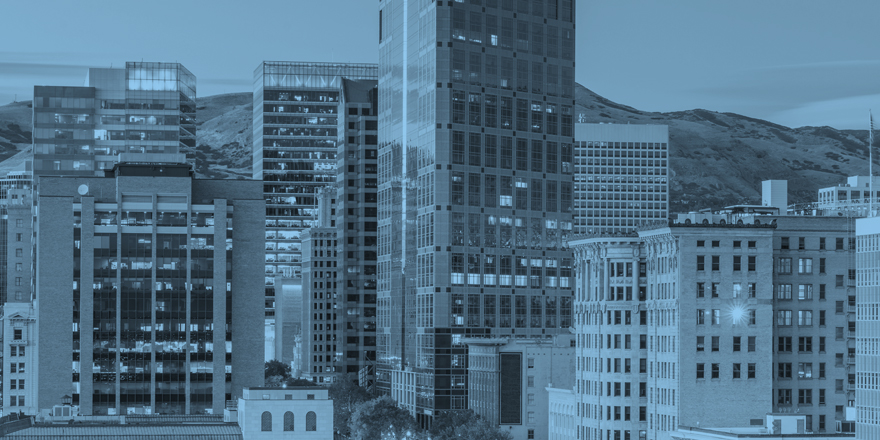 Ready to start accepting credit cards?
Square lets you get started for free. The account is free, the app is free, and your first mobile card reader is free. You simply pay as you process.
Clover Go FAQ
Is Clover Go the best portable credit card reader?
No, but it's a good card reader. By itself, the reader is a solid choice because it's reliable and accepts a lot of payment methods. But, when you compare it to the processing services of other readers, you can get similar functionality at a cheaper price. With Square, for example, you'll have a lower processing fee and no monthly payment.
Clover Go is an OK mobile processor. There are ways to make it more valuable like using other Clover hardware purchased through a third-party processor. In those cases, Clover Go is a great deal because you're not only accessing all of its great point-of-sale features, you're also paying less in processing costs.
If you're still not sure if Clover Go is the right mobile reader for you, check out our roundup of the top mobile readers on the market today.
Disclaimer
At Business.org, our research is meant to offer general product and service recommendations. We don't guarantee that our suggestions will work best for each individual or business, so consider your unique needs when choosing products and services.