5 Hidden Concerns When Buying an Internet Domain Name
Don't worry if your head is spinning after trying to wrangle the world of internet domain names and web hosting. After all, it's understandable since this digital realm is rife with jargon, hidden fees, and other complexities.
To learn the most common caveats and pitfalls, Business.org spoke to over 115 small-business owners and digital marketing professionals. Each person disclosed the whirlwind of successes—and challenges—they've faced learning how to buy a domain name and maintain a website.
Let's reveal the five most common concerns among professionals we spoke to.
Domain registrars often serve up attractive, ultra-low prices for the first year. However, it's buried in the fine print that the domain automatically renews a year later at a much higher price, catching customers off-guard.
"When you look at all of the complaints submitted against registrars, you'll notice that the vast majority of them are about fees that the client was not aware of," says Chris Nddie, co-owner and marketing director at frugal living blog ClothingRIC. "These [fees] are usually in the form of auto-renewal or transfer-out fees explained and outlined in the 'Terms of Service' of a registrar."
Many other hidden costs can sneak up quickly, as well. Premium add-ons, such as email addresses and anti-virus tools, are also stealthy levies prone to auto-renewal surprises.
That's why Nddie told Business.org that it's crucial to analyze terms and conditions with a fine-tooth comb, even if some charges are unavoidable.
"While there may be fees in the contract with which you disagree, you will be prepared to deal with them if they emerge in the future," Nddie advises.
So, how much should it cost to buy a domain name? Among the 117 professionals we spoke to, ".com" registrations usually fall between $10 to $20 annually. Google Domains charges a flat $12, while Namecheap boasts a starting price around $8. Remember that many registrars liberally distribute coupons, so we recommend searching for promo codes first.
Keep in mind that the ".com" suffix is among the cheapest to register year after year. As a result, expect to pay more for less popular domain endings, with some options soaring to over $1,000 annually (more on this below).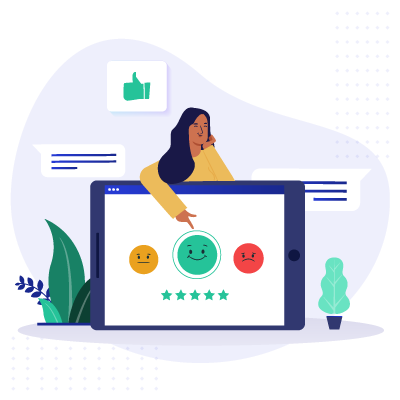 Expert Advice, Straight to Your Inbox
Gain confidence in your business future with our weekly simple solutions newsletter.
2. Nail down WHOIS privacy
Much like physical real estate in the US, your domain is a digital land purchase that's a public record. Anybody can discover who owns a domain, along with the owner's contact information. Such an inquiry is called a "WHOIS lookup" (pronounced "who is"), and it can make you a target for spammers and cybercriminals.
So how do you safely register a domain without exposing your personal details? Simple: opt for "WHOIS privacy" during the checkout process. This feature causes the domain to use the registrar's contact information, not yours. Although this perk usually costs $10 or less annually, many companies, such as Namecheap, offer it free for life.
Since it's a highly effective defense against spam and identity theft, Business.org recommends always opting for WHOIS privacy—no exceptions.
How do I perform a WHOIS inquiry?
The Internet Corporation for Assigned Names and Numbers (ICANN) oversees the WHOIS database. As a result, you can perform unlimited inquiries free of charge on their official website. So go ahead, look up Business.org and you'll notice we practice what we preach—our information is indeed concealed using WHOIS privacy.
3. Consider top-level domain (TLD) options
We're all familiar with the classic ".com" (usually said "dot com") domain suffix. However, what's lesser-known is that there are over 1,500 of these "dot" endings, which are known as top-level domains or TLD. These alternatives offer buyers plenty of creative options for digital branding.
While having so much choice sounds delightful, there are plenty of caveats. First, the general public is unlikely to recognize many TLDs, especially more obscure ones like ".tel" or ".vin." As a result, many people might question your website's legitimacy—if they recognize endings like ".taxi" or ".zero" are websites at all.
Beyond familiarity concerns, these domains could also cause a financial dilemma. That's because niche TLDs usually cost a pretty penny, which poses a challenge for budget-conscious buyers unable to nail down a coveted dot-com domain.
"For certain new TLDs, such as .best and .bio, [registration fees] can reach up to $50 or more," says Matt Weidle, business development manager at consumer review site Buyer's Guide. "Domains with TLDs like .games, on the other hand, are in high demand and can cost several hundred dollars."
With this in mind, it's best to strive for a low-cost .com domain if you're concerned about costs or recognition. If your dream name is taken, consider adding in a word or changing up the spelling. For example, if you wanted "SatelliteInternet.com," which is already taken, you could instead consider "RuralCountySatelliteInternet.com." You could also consider a more well-known alternative TLD, like ".org" or ".biz."
We'd recommend a niche domain, such as ".law," only if you have a generous budget and your target audience will easily recognize these nascent suffixes.
4. Remember website builders aren't stress-free
Once you've bought your dream domain name, you'll need to build a meaningful website on this newly purchased digital land.
That's where web development platforms like Wix and Weebly come in. These services offer highly visual user interfaces that simplify the web design process. Simply put, you can point and click your way to an attractive website without any coding knowledge.
This user-friendly luxury isn't free or without concerns, though. For example, Wix starts at $14 monthly for a basic personal website. This cost soars to $49 a month for the Business VIP small-business package.
And if you want to cancel your subscription, you might have to kiss your website goodbye. That's because many services refuse to let you extract your web pages to transfer elsewhere. While some platforms might release your files for a fee, it still morphs an otherwise user-friendly situation into a ransom.
So how do you avoid these costs and commitments? We'd recommend adopting WordPress as a superb alternative. This 100% free, open-source web design package (formally known as a content management system) allows you to build a website without any coding knowledge. This is partially accomplished via free, pre-built themes that allow you to point and click your way to completion.
You'll still need to purchase web hosting separately, though. But this can cost as little as $2 or $3 monthly, which is far lower than the $14 and up that Wix charges every 30 days.
Oh, and if you're concerned about the technical complexities involved in getting WordPress installed on your website, don't sweat it. That's because once you've nailed down hosting, the famous web design package only takes a couple of clicks to install and get started.
5. Avoid renewal and expiration mistakes
Looking forward, you'll need to defend your domain name against a seemingly innocent threat: the passage of time. That's because you'll need to renew (repurchase) the domain annually. If you forget to complete this crucial reaffirmation, then your domain expires and anyone can scoop it up.
This is a particularly insidious issue since many people use bots to automatically purchase an expired domain the second it hits the market. This technique is called "domain drop catching" and the new owner can charge you an exorbitant price to recover it—if they even offer it back at all.
To help avoid this problem, some registrars allow you to pay up front for multiple years. This usually only amounts to five or fewer years at once, though.
As a result, you'll eternally remain on the hook to keep renewing every year or so to keep the domain. And when we say "eternally," we mean it: your survivors can keep renewing your domain after death, or your will can provide alternate directions. In fact, many registrars like Google have robust procedures for transferring domain ownership post mortem.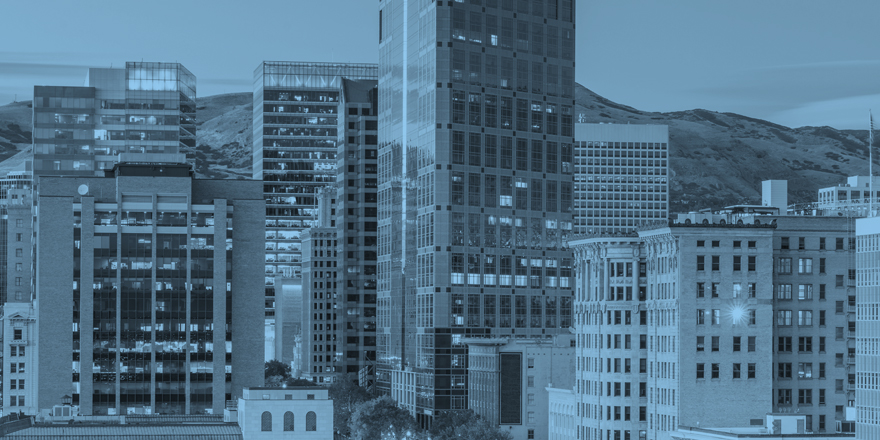 Build your custom site today
Customize your website with an easy-to-use site builder that'll make your brand look professional and polished in no time.
Buying a domain name isn't straightforward. You'll need to avoid hidden fees and auto-renewal commitments, which are often tucked away in the fine print. Once you've purchased your share of cyberspace, you'll need to shield your personal information with WHOIS privacy.
And after you nail down these two considerations, you'll have to choose between paying for an easy-to-use website builder or doing it yourself via WordPress.
Want some ideas for your HR software pick? Check out our favorite human resource software for small businesses.
Disclaimer
At Business.org, our research is meant to offer general product and service recommendations. We don't guarantee that our suggestions will work best for each individual or business, so consider your unique needs when choosing products and services.