Key Systems vs. PBX: Breaking Down Small Business Phone Options
Modern versions of key systems and PBX have a lot in common―but you still need to know what you're signing up for.
Key systems and PBX systems have long offered businesses a way to handle calls. But you might have a hard time knowing which type of telephone system would serve your business better. After all, both a PBX system and a key system can take, make, and transfer calls. Both can juggle lines and extensions. They seem to have a lot in common.
And honestly, you're not wrong to feel that way―especially in 2021, when the line between a key phone system and a PBX phone system has become more of a faint squiggle.
We're here to clear things up. We'll explain what a key system is, what a PBX system is, and how the two compare―both historically and modernly. (And we'll point you toward an alternative business phone system.)
Key phones vs. PBX historically
In order to talk about how key phones and PBX compare, we need to go back in time.
See, Key phones and PBX used to have very clear, different definitions. But as we'll discuss soon, that's no longer the case. (As you may have noticed, phone technology has evolved rapidly in the past decade or so.)
So let's talk about how key phones and PBX worked for the past few decades―back when they were two different types of systems. (Of course, you can feel free to skip ahead if you just want the absolute essentials.)
What is a key phone system?
Traditionally, a key system has referred to a basic type of business phone system that works well for companies with a few dozen employees or less.
A key system is controlled and supported by a key system unit (KSU) that offers multiple lines. (These often look a bit like internet modems.)
The KSU connects to telephones, which have multiple buttons that represent individual lines. When you want to make a call, you pick up the receiver and press a button to access a phone line. The button then lights up to indicate that the phone line is in use.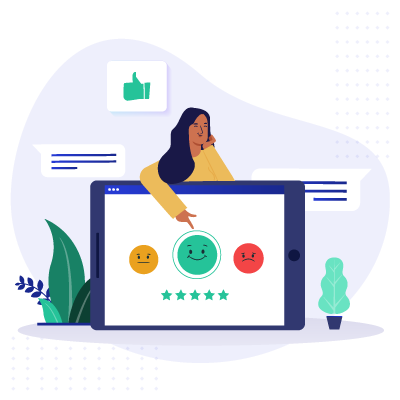 Expert Advice, Straight to Your Inbox
Gain confidence in your business future with our weekly simple solutions newsletter.
Key phone system pros and cons
When compared to a PBX system, key systems aren't as customizable, but they do offer an array of features a traditional phone system can't.
In fact, a key system offers every basic calling feature most small businesses need, such as hold buttons, speakerphone, paging, intercom, memory dialing, timers and long-distance restriction capabilities.
With a key system you can also call extensions within your office.
You can expect that the largest initial cost associated with a key system is the purchase of new handsets.
A key system may be compatible with your current phone wiring, which can save you substantial money.
Even so, key systems usually have at least some installation and maintenance costs. The KSU must be installed and maintained by a professional, and all external phone lines will need to be connected to it.
Best Small-Business Phone Systems
What is a PBX phone system?
A PBX system connects the telephones within a company to one another and also (with traditional systems) connects them to the public switched telephone network (PSTN). It's a private telephone network where employees share a limited number of outside lines (often referred to as trunk lines) to make and receive calls outside of the business.
In essence, you can think of PBX as functioning like a mini version of the phone company's central office.
PBX phone system pros and cons
Modems, fax machines and other communication devices can be connected to a PBX. Because lines are shared, not dedicated to each user, a PBX phone system is a cost effective communication solution for most small businesses.
A PBX system offers the same features a key system does, plus dozens more. In fact, one of the main benefits of a PBX system over a key system is its flexibility and wealth of automated features that can be configured to meet the unique needs of your small business. Plus, individual lines can have different functions to serve each employee best.
Compared to a key system, PBX is much more scalable. As you develop and grow your small business, PBX can be reconfigured to meet its changing needs. In fact, a PBX system can accommodate hundreds of phone lines.
Similar to a key system only larger, a PBX system demands a cabinet of electronic equipment. Just like a key system, a technician must install your PBX system and all internal and external phone lines must be connected to it.
A PBX system will be higher in cost than a key system, but the flexibility and options you gain with PBX could be well worth the added expense.
Key systems vs. PBX systems modernly
Now that you know how key systems and PBX systems used to compare, let's talk about how they look in 2021.
The internet has changed the way business phone systems work―including both key systems and PBX systems. While these two types of phone systems used to rely on PSTN (again, that's the public switched telephone network, or old landlines), they've now gone digital.
In fact, you can now find both key systems and PBX systems that use VoIP (Voice over Internet Protocol) technology―meaning they use an internet connection to make phone calls instead of traditional phone lines.
That's a pretty big change, since both systems were designed to handle the complexities of multiple physical phone lines. But what does that mean, practically speaking?
Traditional key systems have all but disappeared. Sure, you may still find the occasional office holding onto its old key system and phone hardware―but you'll have a hard time getting new hardware.
Legacy systems aside, you may also find "hybrid" key systems―basically a nice way of saying a key system that's gone digital and has more features.
The trick? These hybrid key systems work a whole lot like modern PBX systems. In fact, some people argue that there's no longer a meaningful difference between PBX and key systems. In many ways, modern key systems are just small PBX systems with simpler features.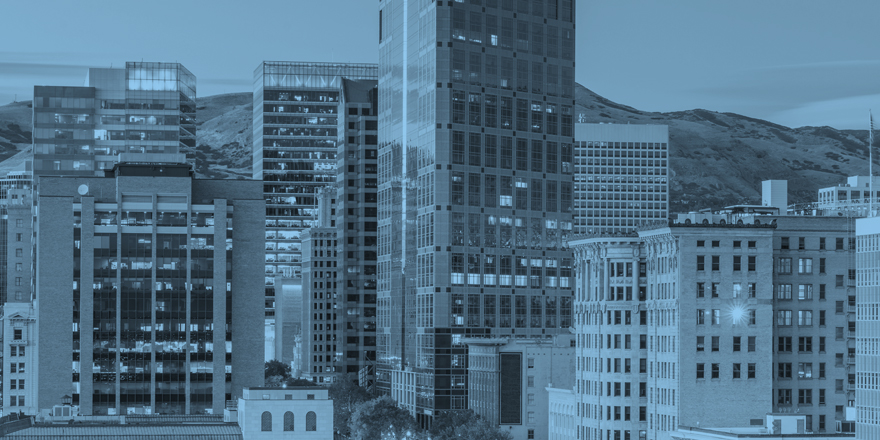 Get your business connected
RingCentral is our top VoIP choice for small businesses because of its unlimited domestic business phone and messaging, starting at just $19.99/mo.
Adaptable to your business needs from equipment rentals to toll-free numbers

Global infrastructure with an easy setup

Easy to scale and find a plan that works for you—regardless of your business's size
Unlike traditional PBX systems, modern PBX phone systems rely on digital switchboards and often use internet-connected phones (a.k.a. IP phones).
And while PBX systems used to be run in-house, more and more businesses are turning to hosted phone systems. With a hosted PBX system, your system gets maintained off-site.
That means you don't have to worry about installation or maintenance, as your provider will keep things updated and working for you. And since hosted systems often let you rent rather than purchase equipment, a hosted PBX phone system may cost less than a traditional PBX system.
Modern systems also come with way more PBX features, like the features you'd normally find on a VoIP system. For example, you can get visual voicemail, auto attendant, and call rules on your internet-powered PBX system.
We should also note that while traditional PBX systems were designed for mid- to large-sized businesses, the internet has made PBX more affordable for small businesses. Since you no longer have to pay for physical landlines and switchboards, smaller companies may find a virtual PBX system (also called a cloud PBX system or IP PBX phone system) fits their budgets.
Alternatives to key systems and PBX
What if you're not sold on either key systems or PBX? As we've said, key systems have mostly disappeared. And while PBX may have gotten more affordable for some businesses, it's definitely not the cheapest option.
Well, good news. There are other types of business phone systems you can choose from. And for most businesses, we think VoIP offers the best value.
Like we mentioned above, VoIP relies on an internet connection instead of phone lines. That means that VoIP can be ultra flexible and portable. You can use VoIP on phones, tablets, computers, and IP phones. As long as you've got an internet connection, you can stay connected. And since your lines are all digital anyway, you can easily add as many phone lines as you want, making VoIP great for scaling businesses.
When it's not part of a PBX system, VoIP can be very affordable (less than $20 per user each month). In many cases, you can use your existing business equipment, and you won't need to worry about hefty installation or maintenance costs.
Sound interesting? Our rankings of the best business VoIP providers can help you get started with a VoIP system.
What's the difference between PBX and PABX?
PBX is an acronym for Private Branch Exchange, while PABX is an acronym for Private Automatic Branch Exchange. As PBX technology evolved, PBX referred to human-run systems, while PABX referred to computer-run systems.
Most new PBX systems rely on computers, so you'll now see PBX refer to both manual and automated phone systems.
What's the difference between IT telephony and PBX?
IP telephony refers to phone systems that use the internet to enable calling. Traditional PBX systems used landlines and human operators, but modern PBX systems often use an internet connection and computers.
In a nutshell, that means that many modern PBX systems are considered IP telephony systems. (But not all IP telephony systems are PBX systems.)
How do I install a PBX system?
We recommend getting your PBX system from a hosted PBX provider. With hosted PBX, most of the equipment remains offsite, so you just have to install phones and headsets―and your provider can help with that part too.
While key systems and PBX systems used to work differently, the new internet-powered versions have a lot more in common. In fact, key systems have largely been replaced by small PBX systems.
That being said, modern PBX systems (and hybrid key systems) can still provide a great way for businesses to stay connected.
A VoIP system provides a great alternative to traditional key systems and PBX systems. Get the scoop on our favorite business VoIP provider with our RingCentral review.
Disclaimer
At Business.org, our research is meant to offer general product and service recommendations. We don't guarantee that our suggestions will work best for each individual or business, so consider your unique needs when choosing products and services.