How Do You Celebrate the Holidays at Work? 7 Small-Business Owners Share Their Ideas
No matter which holidays your employees celebrate⁠—Christmas, Diwali, Eid al-Fitr, Kwanzaa, Hanukkah, or any others—​ensuring your workers can celebrate their favorite holidays meaningfully is a crucial consideration for business owners. Plus, celebrating nondenominational or local holidays in the office (such as New Year's Day or Halloween) can contribute to a fun, cohesive work culture—which is especially crucial in offices that have gone remote since the start of the COVID-19 pandemic.
So, are you wondering how to celebrate with your employees at the end of the year? To help you succeed as a holiday hero, Business.org asked current small-business owners for their ideas, which range from paid time off to costume parties, gift cards, and end-of-year bonuses.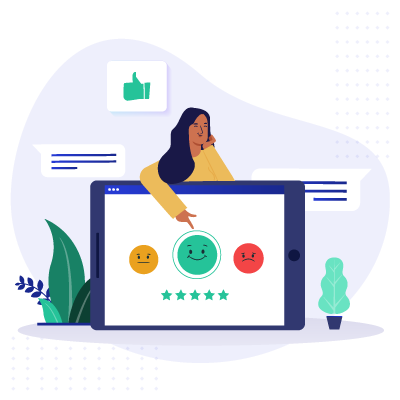 Expert Advice, Straight to Your Inbox
Gain confidence in your business future with our weekly simple solutions newsletter.
Dress the part, whatever the event
"We host an annual Ugly Holiday Sweater competition where the winner receives a gift card. (We also take staff photos and loudly and proudly display these photos in our reception.) Another popular festivity is our New Year time capsule. Everybody pitches in and makes predictions, and then we seal it away. A year later we will open it to see who was right, and the winner gets a lovely day off!"
⁠—Paul Baterina, COO at Sleep Advisor
"Since we are a remote company, with all of our employees working from home, we have a very unique way of celebrating holidays online. Every year, we send a Zoom invite for a Halloween party that every employee attends virtually. You might think an online party is boring, but we bring a creative twist: employees dress up and send in pictures of their costumes. At the event itself, each costumed employee performs a skit and gives out clues without actually saying anything (kind of like charades but with costumes).
"To actually entice people to attend, the winner of the game wins a paid holiday of two days. The prize usually means our employees choose the most difficult-to-guess characters, not the trending ones that are easy to guess!
⁠—David Morgan, CEO at Snorkel Mart
Splurge on decorations to help set the mood
"At PostcardMania, we host a Christmas tree decorating contest every year. Different departments (creative, customer service, HR, etc.) each get their own tree, provided by the company, and decorate it. The deadline for decorations is our annual holiday party, where the trees are judged and winners are crowned. It's definitely added an extra element of fun (and extra cheer) to our holiday celebrations since we started this contest in 2014.
"In its early, formative years, different departments were very focused on creating the prettiest or cleverest tree. I've always competed on the marketing team, and one year, we actually sawed our tree in half and placed the halves strategically, with one half coming out of the ceiling. And we had a big sign that said, 'It's all about positioning.' We ended up losing to sales, who put together a beautiful white tree that looked like it belonged on 5th Avenue or in Harrods.
"But recently, trees have a new focus: charity. Many of the decorations now focus on collecting toys, books, or money to donate to local shelters. Most of our trees have shifted to that more charity-driven focus, and it's been awesome to see. That's one of the main reasons we keep the tradition around—everyone loves helping out that time of year.
⁠—Jessica Lalau, director of marketing communications, PR, and social media at PostcardMania
Inspire employees with food—and charity
"At the end of the year, we've found that a catered luncheon or potluck is a simple, no-fuss option. Plus, because it's during business hours, employees are more likely to participate. I recommend setting up a seating space for employees to meet and enjoy a meal together at a lunch event. Have it catered in or book a table at a nearby restaurant for your employees. A luncheon is informal, and it allows you to address everyone at once with your best wishes and gratitude for a successful year.
"Additionally, volunteering for a non-profit organization is a fantastic opportunity to bring your team together while also giving back to the community. It's yet another feel-good activity that allows employees to collaborate for a good cause while still having fun. Giving your time as a business can help your entire organization because you are forming a positive partnership and a great PR opportunity. Your company can participate in a variety of volunteer activities, such as assisting with fundraising events, working in a soup kitchen, collecting things for a food or clothing drive, or even donating to a nonprofit for an auction or to simply find their purpose."
⁠—Ethan Howell, co-owner at Florida Environmental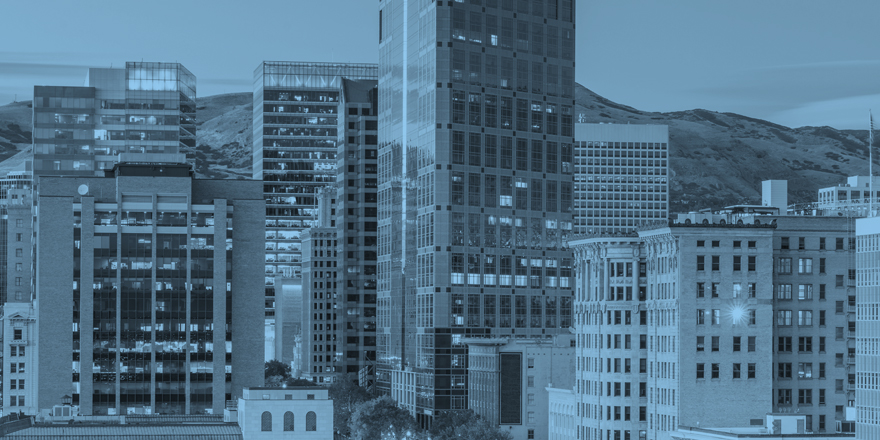 Schedule employees with ease
Sage HR offers an intuitive interface that visualizes employee schedules.
Easily receive employee requests
View schedules across numerous timeframes
One-click time-off approval and easy schedule templates
Celebrate diverse cultures on a global scale
"Not everyone in our company celebrates the same holidays or shares the same beliefs. Because of that, we celebrate holidays by suspending work hours. Instead of a traditional workday, we opt for an output-based performance. Employees can choose not to work that day, finish what they have to, or do whatever they want with the day off. We don't want to be insensitive to our employees' personal beliefs, so we simply offer time off for individuals to celebrate on their own."
⁠—Scott Ferguson, founder of I Over Golf
"My team is both small and remote. We don't have a shared office space or even live in the same countries, so I like to make a big deal out of our Secret Santa. We meet up (virtually) at the beginning of December. We draw names about a month before we meet. Each participant provides their name, address, and three items or categories that they would like to get for Christmas. Each Santa has to buy the gifts early enough for them to be shipped before the day (no one is allowed to peek!).
"The entire event lasts about two hours ordinarily, but it's such a great way for the team to connect and learn a bit about the people that they work with."
⁠—Jessica Woods, founder and editor at Chickens + You
"In Nepal, we celebrate the Hindu festivals Dashain and Diwali. Each year, we organize small gatherings in our office to exchange festival greetings. This is just a small program to make our employees happy, so we don't do decorations or tell the staff to wear specific dresses. We also have a staff well-being fund that we use to give a small bonus to each guide."
⁠—Shreeram Thapaliya, managing director at Nepal Trek Hub
Celebrate your employees this year
The ongoing pandemic over the last two years has presented unique challenges that have made life harder—or, at the very least, a little more difficult—for everyone, your employees included. The holiday celebration ideas offered here can help your employees feel more appreciated, seen, and understood by their employers (which is a fantastic goal no matter the struggles of the previous year).
Want to offer benefits that boost work morale? Learn about how employee benefits administration software can make your life easier (and your employees happier).