The platform's high price is a gatekeeper against tiny budgets, but for monetarily gifted businesses, Timely delivers premium, albeit sometimes superficial features that justify its costs.
Data as of 12/23/22. Offers and availability may vary by location and are subject to change.
*When billed annually
The Timely App (not to be confused with the salon booking software of the same name) is a supremely powerful, albeit expensive, time-tracking package. Perhaps most valuable is its project management features that make it a two-in-one package, which helps mitigate its above-average costs.
Plus, the platform's beautiful interface means less time getting set up and more time enjoying the title's AI-powered automation perks.
So, is this European software suite perfect for your business? Let's find out.
Timely App pricing and plans
We'd recommend opting for Timely's mid-range Premium plan, chiefly due to its support for unlimited projects and teams combined with its sufficient amount of features for the money.
By comparison, the entry-level Starter plan is unrealistically limited, with a tiny three-team maximum, no third-party integrations, and a frustrating lack of many essentials, like a top-down dashboard and in-app customer support. Conversely, the Unlimited and Unlimited+ plans fail to add materially significant perks, making the $26 monthly per user starting price tough to justify.
Compare Timely App plans and pricing 2023
| | | | | | | |
| --- | --- | --- | --- | --- | --- | --- |
| Plan | Starting price (per user/per month) | Number of projects/teams included | Third-party integrations | Branded reports | Priority customer support | Get Started |
| Starter | $8.00* | 50 projects/3 teams | | | | View Plans |
| Premium | $14.00* | Unlimited projects/teams | | | | View Plans |
| Unlimited | $20.00* | Unlimited projects/teams | | | | View Plans |
| Unlimited+ | Custom | Unlimited projects/teams | | | | View Plans |
Data as of 12/23/22. Offers and availability may vary by location and are subject to change.
*When billed annually
To be clear, the platform provides annual plans that chop off upwards of 23%, along with a 14-day free trial. For reference, a yearly subscription to the Unlimited plan averages out to $20 a user per month.
While this discount commands pause, it still keeps the platform on the higher-end among competitors. Plus, paying upfront for a year could mandate four- or five-digits of working capital that many businesses don't have.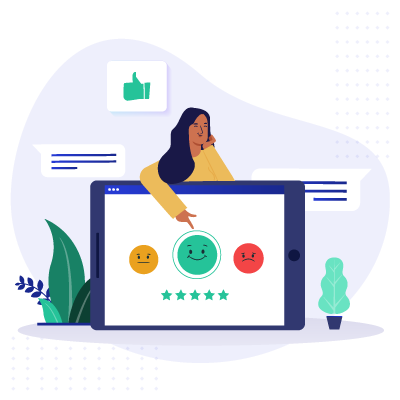 Expert Advice, Straight to Your Inbox
Gain confidence in your business future with our weekly simple solutions newsletter.
Timely App is best for well-funded businesses needing advanced features
Undeniably, the Timely platform is pricier than most competitors. Many other systems, like Clockify and Toggl, offer truly free plans that are actually practical. Meanwhile, even the most high-end subscriptions on adversary platforms are still lower-priced than Timely's Unlimited plan. For example, both Toggl  and Time Doctor  max out at $20 monthly per user while offering premium features, like 24/7 priority support.
But, for its steep price, the time-tracking title indeed delivers some impressive perks. Most prominently, Timely records activity across a variety of software applications, rather than generically logging total time without any detailed breakdown. This means businesses can account for every minute with needle-like precision and narrowly hone in on time-hogging bottlenecks.
And unlike many lower-priced competitors, Timely incorporates project management features to complement its core time-tracking functions. This means you can use the platform to track business resources, monitor longer-term project progression, delegate tasks, and perform other high-level planning duties.
Since people usually rely on dedicated project management software, like Jira, to perform many of these responsibilities, this is an enormously valuable aspect of Timely.
These majorly valuable perks certainly help mitigate Timely's inflated costs. However, budget-conscious businesses strictly pursuing a low-dollar figure will remain priced out, regardless of value for the money.
Compare Timely vs. competitors
| | | | | | |
| --- | --- | --- | --- | --- | --- |
| Brand | Starting price (per month) | Includes payroll? | Monitors staff via screenshots? | Mobile app available | Get Started |
| | $8.00/user* | No | No | Yes, Android and iOS | View Plans |
| | $40.00 + $6.00 per payee | Yes | No | No, mobile-optimized website only | View Plans |
| | $0.00/user | No | Yes | Yes, Android and iOS | View Plans |
Data as of 12/23/22. Offers and availability may vary by location and are subject to change.
*When billed annually
The software package includes quite a few advanced features best suited for complex needs. For example, Timely masterfully targets both buyers and sellers of labor. This means the platform can rapidly flip between monitoring hired contractors and recording your own in-house expenditures to invoice a client for your services. For comparison, many competing platforms are one-sided and only exist to keep tabs on external freelancers—nothing more.
Some of Timely's other sweet baubles include:
Native, seamless integration with TeamGantt, Zapier, QuickBooks, and more (Premium and Unlimited plans only)
AI-powered task automation and data entry mistake detection
Detailed reports are broken down by application, spending, and other minute criteria
Well-crafted, full-featured mobile app
Automatic reminders sent team-wide or to specific individuals
Finally, we admire Timely's ethical approach to worker monitoring. The platform's parent company, Norway-based Memory, asserts  that no screenshots or keystroke monitoring are supported in Timely.
Further, each worker controls their own data, with all tracking information kept private until a person consensually releases it for payment purposes. This thoughtful consideration stands in stark contrast to the involuntary surveillance some platforms, like Hubstaff, controversially boast.
Best Human Resource Software for Small Business
Beautiful user interface
Proactive artificial intelligence
Project management features
Expensive
Underwhelming top-tier plan
Data only stored in Europe
The platform is remarkably user-friendly, evident in its colorful, jargon-free interface that's filled with fun emojis. People with little technical expertise will rapidly embrace Timely, reducing onboarding time as a result.
Beyond aesthetic beauty, the platform uses automation extensively to save time. For example, new timesheets can be automatically pre-populated using the Memory AI machine learning tool. The suite also proactively prevents errors, like double billing and forgetting to stop time logging, which could prevent massive accounting headaches.
Finally, it's impossible to overstate the value of Timely's project management features. While they aren't excessively elaborate, these functions are sufficient enough to eliminate the need for separate project management software. And for those needing additional power, a seamless, native integration with TeamGantt means most project managers should feel well taken care of via Timely.
As discussed above, Timely is unavoidably expensive. And its top-tier Unlimited plan certainly doesn't help its case, either.
Despite a nearly 50% jump  in price over the mid-range Premium plan, the Unlimited plan hardly adds meaningful value. The only somewhat worthwhile feature is customer support access from within the software, rather than inconveniently turning to an external email or phone call.
But, beyond this native support feature, the only other additions in Unlimited are branded invoices, reminders for users to log time, and real-time data feeds, among a few other underwhelming items. This simply isn't enough to warrant the steep jump in price, making Unlimited's brag sheet ironically very limited.
Also, since Timely's parent company, Memory, is based in Norway, all data is stored  in Europe without any alternate servers elsewhere. While this might seem nitpicky or unremarkable, North American clients still must keep this intercontinental relationship in mind. Specifically, the physical distance may occasionally cause slight delays in loading data. Also, clients are involuntarily subjected to changes in European laws, such as potential data privacy protections.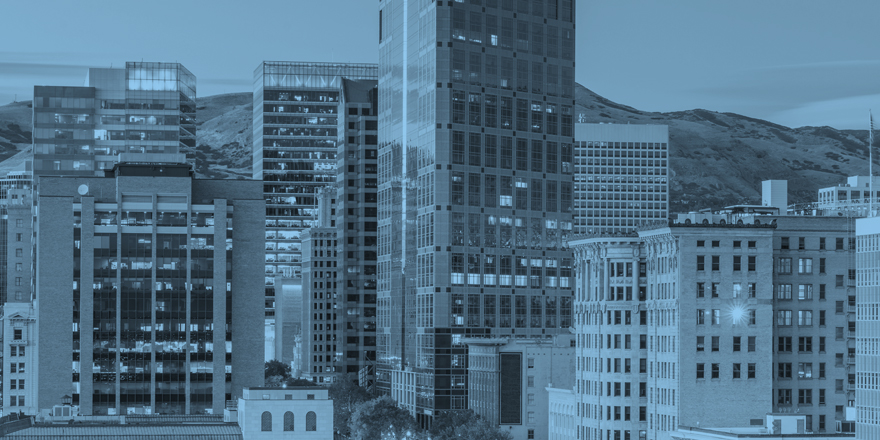 Schedule employees with ease
Sage HR offers an intuitive interface that visualizes employee schedules.
Easily receive employee requests
View schedules across numerous timeframes
One-click time-off approval and easy schedule templates
The Timely App isn't ideal for limited budgets considering its above-average monthly cost. But, if you're graced with cash to spend, and you heavily rely on time-based workers, Timely stands out from the crowd. The platform's AI-powered automated features will save you loads of time, while its ample project management features make it a valuable two-in-one tool that axes the need for more software.
Want to be an employee benefits master? Take a look at our top HR picks for employee benefits software.
The Timely App, or simply "Timely," is a time-tracking system used to monitor minute-by-minute worker performance. The platform's data can then be used to accurately pay time- or project-based workers while reducing waste and identifying productivity bottlenecks. We regard the platform as a higher-end suite due to its above-average costs and abundance of features, many of which are more superficial than necessary.
The best time-tracking software depends on your business's unique needs. If you have a simpler operation with a limited budget and few workers, a free solution, such as Clockify, would be a supreme option. However, well-budgeted organizations yearning for bells and whistles to manage many people would appreciate a more elaborate, albeit pricey title, like Timely.
Why do businesses use time-tracking software?
Time-tracking software is used to monitor a worker's productivity minute by minute. This quantified data sets the stage for accurate hourly and per-project payments while revealing inefficient areas ripe for improvement.
Usually, businesses that rely heavily on time-based contractors are the main targets of time-tracking software. However, such systems can also provide insight to help optimize the daily flow of salaried employees, which could help boost an entity's bottom line in the long run.
We carefully analyzed Timely's overall value for the money, customer service quality, competitor offerings, ability to manage large amounts of time tracking data, affordability, and ease-of-use, among other factors.
Disclaimer
At Business.org, our research is meant to offer general product and service recommendations. We don't guarantee that our suggestions will work best for each individual or business, so consider your unique needs when choosing products and services.