As one of the simplest but cheapest appointment scheduling brands, Setmore is ideal for basic operations.
Data as of 12/22/22. Offers and availability may vary by location and are subject to change.
Bottom line: Setmore is one of the lowest-priced appointment booking software brands we've seen. But it isn't particularly powerful or suitable for rapidly growing businesses. Simply put, it's perfect for tiny budgets but at the cost of elaborate perks.
On the one hand, the suite offers everything a simple business or freelancer would need, like unlimited appointments and a client self-booking webpage. On the other hand, there are no meaningful reporting or analytical tools to track your business's growth over time. Plus, there is little in the way of internal collaboration, such as messaging features and team meetings.
Let's explore if Setmore is your perfect match.
Compare Setmore plans and pricing 2023
Data as of 12/22/22. Offers and availability may vary by location and are subject to change.
If you'll need support for two or more users, we'd recommend opting for the Pro plan, paid annually, which drops the price to only $5 a person. This way, you'll only fork over $60 a year per individual, which is much cheaper than competitor Calendly's yearly starting price.
Setmore is best for small, local businesses on a budget
If simplicity is what you crave, there isn't much evil to speak about this delightful appointment scheduling platform. Indeed, it isn't the most powerful, elaborate suite, but that's not the intent.
Instead, Setmore excels at keeping simple, local businesses, such as salons and exercise instructors, operating without a hitch and for not a lot of cash. These modest entities are sure to find all the basics they need to manage an appointment-centric operation, including seamless credit card processing via Square, Stripe, and PayPal.
Notably absent are any meaningful analytical features or reports, among other features more suited to rapidly growing businesses. But, this empty crater is partially mitigated via Setmore's native integrations with Google Workspace, Microsoft Office 365, and nearly two dozen other third-party applications.
In short, we think Setmore is a match made in heaven for budget-conscious self-employed individuals and basic, calendar-oriented businesses—nothing more.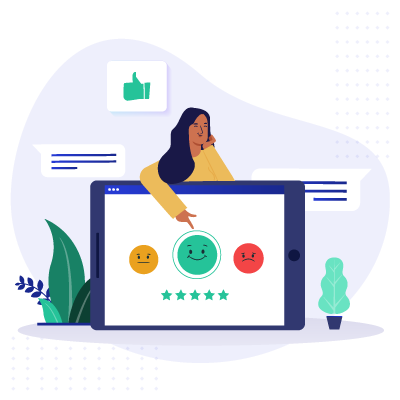 Expert Advice, Straight to Your Inbox
Gain confidence in your business future with our weekly simple solutions newsletter.
Compare Setmore vs. competitor scheduling software
| | | | | | |
| --- | --- | --- | --- | --- | --- |
| Brand | Starting price (monthly) | Website integration | Analytical reports included | Mobile app available | Get Started |
| | | Yes | None | Yes, Android and iOS | View Plans |
| | | Yes | Yes (except Free plan) | Yes, Android and iOS | View Plans |
| | | Yes | No | No | View Plans |
Data as of 12/22/22. Offers and availability may vary by location and are subject to change.
Let's face it: unless you're a technical whiz, it's not easy getting a beautiful website set up. That's why we love how every plan, including the Free option, scores a pre-made appointment booking web page, no coding required. This conveniently allows your clients to schedule appointments at their leisure without having to call, text, or visit in person.
As an added bonus, customers can use this portal to leave star-rated reviews  that you can then selectively showcase publicly, boosting your social-proof appeal.
Your site will share the "setmore.com" domain with a custom prefix called a "subdomain." If this sounds unappealing, there's an option to host the booking function on your own  autonomous website, but this will take some basic web design skills.
Recurring appointments and reminders
Constantly sending timely reminders and repeatedly locking away calendar space for returning clients can be a massive pain.
Luckily, Setmore makes these duties a breeze with a one-click option to schedule recurring appointments and automatically send email or text message reminders. These perks help deliver a punctual customer service experience while also liberating you from tediously inputting commitments.
Plus, since you can require prepayment before confirming bookings, quickly implementing recurrent sessions makes you more likely to get paid upfront for substantial swaths of time.
One of the most significant sources of a small business's customers is social media. Setmore understands this and includes seamless connections with Facebook and Instagram. Potential clients can conveniently book and pay immediately on either social platform using an enticing Book Now call-to-action button. This is highly conducive to scoring spontaneous conversions without the friction of dragging people to your external website.
Useful free plan
Super affordable
Many third-party integrations
Low-value video meeting feature
No analytical features
Limited expansion capabilities
If you're on a shoestring budget, you're in luck since Setmore delivers rock-bottom pricing while still delivering immense value. Meanwhile, the platform's intuitive, non-technical interface means anyone could rapidly grasp the suite, regardless of technical background.
The zero-cost Free plan is somewhat practical for up to four users, with unlimited appointments, a Square payment connection, and up to 100 email reminders included. This is remarkable since many software brands have unrealistic, no-charge starter options.
Once you've signed up, the platform will seamlessly fit into your broader workflow. That's because there are nearly three dozen  third-party integrations available, including high-value connections with Salesforce, Mailchimp, and Instagram. This is a sweet perk that improves Setmore's otherwise minimalist functionality.
The software brand also dishes out a superb mobile app for Android  and iOS, with a nearly 4.5-star rating on the Google Play Store.1 Most daily tasks are well supported in the app, making Setmore highly compatible with constantly on-the-go people.
Best Small Business Payroll Software
The platform includes its own video conferencing service, called Teleport. However, it only allows up to 25 people to join a virtual meeting, whereas popular competitor Zoom's Free plan  supports 100 people. Beyond this limit, Teleport's features are limited and unoriginal, making it rather worthless.
Unfortunately, you're stuck with Teleport on Setmore's Free plan since there is no integration support for Zoom. That's not to say Teleport would never come in handy, though. Teleport Pro doesn't have any time limit on sessions, while Zoom's free plan caps conferences at 40 minutes each.
Beyond videoconferencing drama, Setmore isn't a great option if you have big, entrepreneurial hoop dreams. While we've already touched on the platform's lack of analytics, the platform's overall simplicity eventually shows. For example, there is no ability to add detailed data to each appointment, making it hard to attach lengthy notes or important paperwork after a meeting.
Again, modest operations probably won't find this to be a challenge. However, these shortcomings make Setmore inadequate for complex, growing businesses.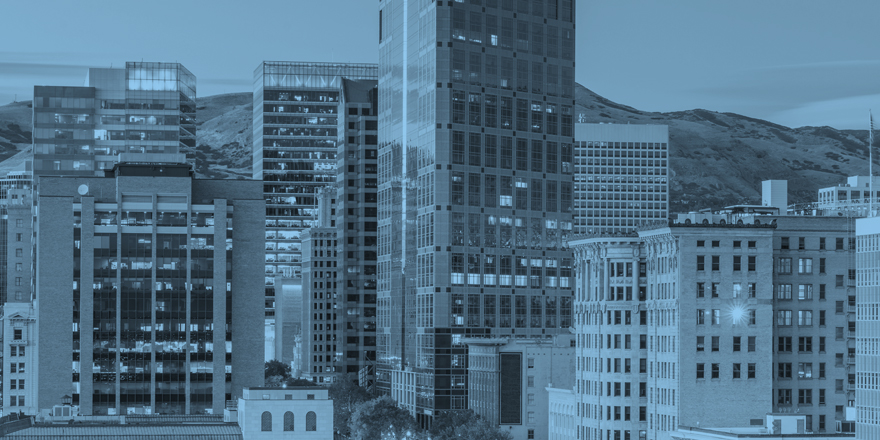 Schedule employees with ease
Sage HR offers an intuitive interface that visualizes employee schedules.
Easily receive employee requests
View schedules across numerous timeframes
One-click time-off approval and easy schedule templates
Setmore is best for simpler needs, such as self-employed individuals or local small businesses.
While the platform lacks elaborate features, its dozens of third-party integrations help soothe any shortcomings—assuming you're graced with other software solutions. The software also makes it easy for anyone to set up a custom booking website, with little to no coding experience needed.
Ultimately, the suite's perks target people needing a quick, simple fix to manage calendar-centric activities. But, if you dream of hitting the big leagues or your business is complex, we'd recommend skipping Setmore altogether.
Related read: Timely App Review
Want to be an employee benefits master? Take a look at our top HR picks for employee benefits software.
Setmore is an appointment scheduling software brand targeting small businesses and self-employed individuals. Simply put, you can use the platform to book meetings with clients, receive handy reminders, and craft a public self-scheduling web page without needing coding expertise.
It's certainly a more limited platform than some competitors, such as Calendly. However, its appropriately low prices make it alluring nonetheless.
The Setmore scheduling software dishes out a free plan for up to four users, although it lacks many perks like text message reminders. Paid plans start at $5 monthly per user for up to two people.
Paying annually chops off upwards of 55%, which is a superb option if you have some free cash lying around.
What is the best scheduling application?
The answer gets down to your business's growth aspirations, team size, and current client volume. Setmore is a superb option if you have a more straightforward, modest operation or you're working solo.
On the other hand, if your business is complex and has a massive client base, you might wish to opt for broader business management software instead of a standalone scheduling platform. That's because calendar booking tools are limited in scope, and they tend to leave many elements, such as marketing and accounting, entirely unsolved.
We analyzed Setmore's suitability for small businesses at various stages of growth, along with the platform's value for the money, its ability to handle large amounts of appointments and users, the quality of its Free plan, and the overall ease-of-use, among other factors.
Disclaimer
At Business.org, our research is meant to offer general product and service recommendations. We don't guarantee that our suggestions will work best for each individual or business, so consider your unique needs when choosing products and services.