Best Resource Management Software 2023
Most small businesses score with resource management software that slashes wasteful expenses while propelling productivity rates.
Data as of 12/23/22. Offers and availability may vary by location and are subject to change.
*Requires annual subscription.
Our top resource-planning tool is Saviom due to its all-around breadth and superb per-license (not per-user) pricing scheme. But, professionals yearning for simplicity will love Monday.com's visually attractive, affordable platform backed with 24/7 live support. Meanwhile, data junkies will go bananas for Forecast's elaborate, artificial intelligence-powered analytics.
Let's explore each of our five top picks to help your business soar.
Best resource management software 2023
:

Best overall

:

Best analytics

:

Ideal for simplicity

:

Most affordable

:

Best for construction
Compare the best resource management software picks
Data as of 12/23/22. Offers and availability may vary by location and are subject to change.
*Requires annual subscription.
Since resource managers oversee vast realms of production ingredients, we paid careful consideration to a software title's breadth and high-level appeal targeting decision makers. This means our top picks are built for tackling many moving parts via robust analytics, while still having strong value for smaller operations.
Data as of 12/23/22. Offers and availability may vary by location and are subject to change.
We love jack-of-all-trades Saviom for its broad comprehensiveness and approachable support. Specifically, jargon-averse individuals will enjoy the platform's dedicated account managers, abundant multimedia training resources, and international expert-led support team.
The platform's resource-forecasting function is particularly handy thanks to its consideration of many factors that proactively produce resource allocation recommendations. This makes Saviom ideal for grappling with a broad array of interdepartmental elements, such as multi-talented personnel.
And while we aren't fans of opaque pricing models, which often is a façade for higher costs and worse value propositions, we think Saviom pitches a sweet deal. Specifically, the software's rarely seen per-license (rather than per-employee) pricing scheme sets the platform apart from competitors, like Monday.com. So, although you'll still need to grapple with a sales agent to determine costs, you'll feel liberated to expand your workforce without paying more long term.
Saviom's official stance holds its platform to be better suited toward medium- and large-sized organizations. Indeed, a tiny business might find the suite to be overwhelming. However, we conclude it's still highly approachable and suitable for most small businesses with established workforces.
Smaller, more local businesses should be prepared to find some elements, such as its global-centric language and two- to six-week setup time, to be a tad confusing, though.
Also, we find the platform's visual elements to appear lackluster. Saviom's charts are a flat, gradient-shaded scheme à la late 1990s and early 2000s office software, while uninspired fonts like Verdana and Arial are commonplace. While this isn't a dealbreaker, don't expect bewitching visual baubles to help justify costs.
All-around solution
Thorough customer support
High-profile clients
2 to 6 week installation time
No mobile app
Underwhelming graphical elements
Data as of 12/23/22. Offers and availability may vary by location and are subject to change.
*With annual billing
If you love a harmonious panorama of freshly minted analytics, Forecast is your data-centric showstopper.
In simplest terms, the venture capital-backed platform learns from your habits and how you use its system using a proprietary artificial intelligence scheme called Nova. Over time, this allows Forecast to automatically pre-populate new projects, predict schedules, automate tedious tasks without further programming, and make smart, actionable recommendations.
As a result, Nova, which uses an artificial intelligence technology called "machine learning," works similarly to an assistant to save you time and money at every corner.
When it comes time to use human intelligence, your eyes will thank you dearly. This is because the platform displays the most pertinent information front and center in a contrasting color-coded manner. Combined with galleries of Gantt charts and visually stunning reports that look straight out of the New York Stock Exchange, Forecast's user interface is nothing short of a beautiful cosmos of actionable insights.
The northern Europe-based company's impressive gadgets come at a premium, however. With a pricey starting plan at $29 a month per user (10 users minimum), you'll need to diligently weigh your business's potential return on investment before hopping aboard. Also, the platform's mobile app is rather limited, with only basic timekeeping and general oversight features supported.
Superb AI-powered analytics
Beautiful interface
Time-saving automation
Complex learning curve
Expensive plans
Underwhelming mobile app
Monday.com: Best for simplicity
Data as of 12/23/22. Offers and availability may vary by location and are subject to change.
In our eyes, Monday.com is more suitable for day-to-day project managers than high-level resource professionals. But, the platform's affordability and versatility are undeniable, making it an incredible, fulfilling value nonetheless.
Starting at just $10 a month per seat with only a three-seat minimum ($30 monthly), Monday.com is particularly well-suited for small businesses. This is because the entry-level Basic plan generously includes high-value features, like unlimited project overviews (known as "boards"), over 200 time-saving project templates, and unlimited read-only viewer accounts.
Such smashing perks come with 24/7 live customer support on all subscription tiers and a beautiful, modern user interface. Perennial client service is especially small-business friendly since many competitors rely heavily on self-learning while locking up generous support access behind a paywall.
Monday.com is especially ideal for small entities because the platform can seamlessly expand parallel to your business. You can start with the Basic plan and eventually grow to the custom-priced Enterprise plan. The second-highest tier, Pro, is still less expensive than many competitors, asking only $16 monthly per seat. Deduct a 20% annual membership discount, and you've got a supremely attractive value goldmine.
It isn't all fun and Gantt charts, however. The software package has lackluster artificial intelligence capabilities and caps how many interactions a user can have with third-party integrations. This means every calendar item in Google Calendar and every synchronization with QuickBooks is one tick towards the 25,000 or fewer maximum on all but the Enterprise plan.
Also, the Basic and Standard plans purge your project activity logs after only one week and six months, respectively. This is certainly a challenge for drawing actionable insights from past performance.
Related read: 5 Reasons Small-Business Owners Choose Monday.com
Small-business friendly
24/7 customer support
Attractive user interface
Scarce AI/automation perks
Per-action limit on integrations
Short history logging
Resource Guru: Best for affordability
Data as of 12/23/22. Offers and availability may vary by location and are subject to change.
Let's say you're a modest team needing something more approachable and low priced. In that case, Resource Guru is a stunning marvel perfect for little budgets with hoop dreams.
Despite charging a puny $2.50 a month per person, or just $0.83 apiece for non-human resources, the platform still manages to squeeze out valuable, price-defying bells and whistles. For example, the entry-level Grasshopper plan dishes out unlimited projects and clients—perks that many competitors restrict on lower-tier subscriptions.
If you're shooting for the big leagues, the top-tier Master plan showcases phone support, data importing, and a single sign-on (SSO) option via Okta, Google, and others. Both Master and the mid-range Blackbelt plans sport advanced reporting, although with much to be desired in the way of analytical horsepower.
Functionality aside, when it comes to eyeball-soothing visuals, Resource Guru soars. We particularly love the platform's ravishing watercolor artwork theme that makes an optical delight. Practically speaking, the day-to-day platform drenches color and intuitive graphical elements across every aspect. As a result, anyone with basic computer skills is able to rapidly grasp the delightful interface, reducing training and startup costs in the process.
Extremely affordable
Unlimited projects/clients
Beautiful interface
Weak analytical capabilities
No reports on entry-level plan
Phone support only on top tier
Bridgit Bench: Best for construction
Data as of 12/23/22. Offers and availability may vary by location and are subject to change.
In the world of resource and project management, construction holds a special place in our hearts. That's because, according to the U.S. Bureau of Labor Statistics, the overwhelming majority of construction entities are small businesses with fewer than 100 employees, as of early 2020.1
So, if the nuts and bolts of your business literally involve nuts and bolts, you'll likely share in our love for Bridgit Bench (Bridgit). Squarely tailored to the construction industry, the platform will immediately impress thanks to its free, full-service installation completed in less than two weeks. By comparison, our best overall pick, Saviom, takes up to six weeks to implement.
Once you're up and running, you'll adore the platform's simple subscription scheme that delivers all features under one solitary plan. While we advise strong diligence for Bridgit's opaque, per-resource pricing, we love the platform's unlimited users, projects, and data history. This means you're able to perpetually view past accomplishments and create new ones, sans restrictions.
What's more, we gush for the title's elaborate human resource information system (HRIS) that turns you into an overnight HR prodigy. Keep in mind, no payroll service is included. The software's impressively large array of third-party integrations help fill this gap, however.
Industry tailored
Rapid installation
Automation features
Opaque pricing
No payroll in HR portion
Short history logging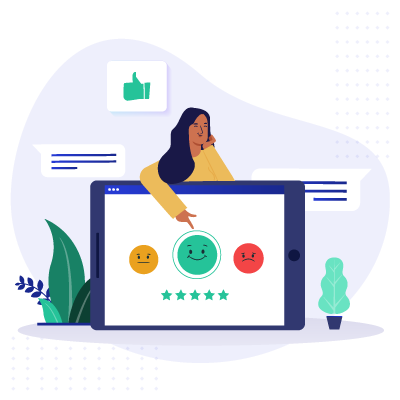 Expert Advice, Straight to Your Inbox
Gain confidence in your business future with our weekly simple solutions newsletter.
While we adore Saviom's all-encompassing solution, analytical minds will lust for Forecast's premium machine-learning capabilities.
Ultimately, Monday.com and Resource Guru steal the show with their beautiful interfaces and straightforward, affordable pricing schemes, perfect for more modest businesses.
And, if you're in construction, we think the industry-tailored Bridgit Bench offering is your intuitive soulmate.
Need to cut paychecks in a snap? We've got you covered. Check out our picks for the top 10 best payroll software.
Resource management software FAQ
The best resource management tool emphasizes high-level planning and oversight to generate actionable, long-term insights. Superb resource utilization software delivers highly analytical reports that delve into human resources. This crucial focus on personnel data is key since labor is often a small business's largest expense.
We chose Saviom as our best overall resource management solution due to its broad, all-encompassing functionality. Smaller businesses, construction firms, and artificial intelligence lovers may prefer our other picks, such as Bridgit Bench and Monday.com.
Resource management refers to high-level decision-making on the broad allocation of resources, such as people and material goods, across an organization.
On the other hand, project management generally refers to lower-level execution strategies, such as monitoring progress on an individual construction site.
Let's consider an example to illustrate this subtle difference. A resource manager may sign off on a budget for 100 new hires this year. A project manager, however, will directly oversee the "boots on the ground" making progress toward a clearly defined, short-term production goal.
Do small businesses need resource management software?
Resource management software can benefit growing businesses of any size since most software titles charge per user, creating a perfectly tailored subscription. As a result, if your workforce is rapidly expanding and your budget consists of many different elements, this category of software would be prudent to help maximize your return on investments.
This software category certainly isn't a necessity, however. Businesses with limited budgets or few moving parts can comfortably feel free to skip since traditional management methods, like spreadsheets and notepads, could work out just fine.
To find the best resource management tools, we considered a platform's small-business appeal, overall value for the money, breadth across many business operations, and ease-of-use without excessive technical jargon, among other criteria.
Disclaimer
At Business.org, our research is meant to offer general product and service recommendations. We don't guarantee that our suggestions will work best for each individual or business, so consider your unique needs when choosing products and services.