The 5 Best Workforce Management Software for Your Small Business
---
Well-crafted workforce management solutions empower human resource managers and small-business owners to properly manage their workforce, and they also drive down costs by cutting down inaccuracies and automating time-consuming tasks. In fact, companies who have robust HR systems see a savings of 22% per employee.1
Updated: 11/13/18
Published: 05/01/18
When human resource managers or small-business owners effectively manage employees, it can result in a more engaged and productive workforce—and workforce management software can make the whole process smoother. But before you decide to invest in an employee management software, be sure you understand what your organization's needs are and what features would best suit your business.
Once you know those details, where should you start looking? Regardless of whether you have a human resources department or not, workforce optimization can benefit your company. To help you begin your search, here are our favorites for the best employee management software for small businesses.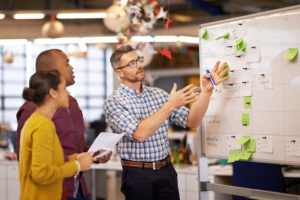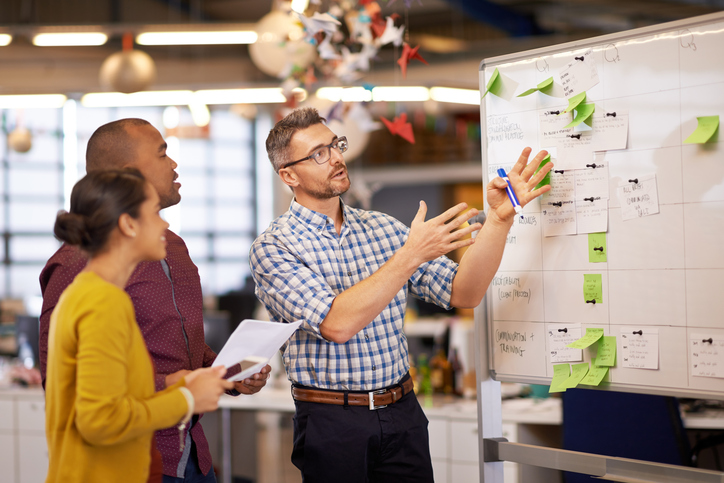 Hubstaff: The overall best WFM software
Hubstaff's robust HR management software unleashes the power of your workforce. As a crowd favorite among HR managers, Hubstaff offers a slew of performance management solutions to give managers a clear view of employee online activity. Some of their employee monitoring features include keystroke monitoring, screenshots, time tracking, employee scheduling, internet monitoring, and application monitoring—just to name a few. In addition, Hubstaff allows you to set budget limits based on time or cost and track activity levels for individual projects.
Depending on your HR needs, Hubstaff's features may be slightly overreaching. In fact, Hubstaff's HR management system may seem a bit Big Brother–esque, which can be seen as a negative to certain employees. However, its all-in-one HR solution is still a great choice for any business.
Hubstaff's pricing starts at $0 per month, with the package above that priced at $5 per month. But if you have a sizable group of employees and HR managers, be prepared to pay a lot more money for the higher-end packages. To ease your financial burden, Hubstaff does offer two months free with their annual plans. And if you're not sold on its services, take advantage of its 14-day free trial.
Screenshot capabilities
Keystroke monitoring
Third-party integrations
Productivity measurements
14-day free trial
Second app requirement for stopwatch
Basic reporting
Businesses with only one user account will benefit from its free Lite package. But its most popular Pro package is priced at only $7 per month. In addition to basic tracking features, the Pro package offers URL tracking, reporting, data history, project management, vacation and absence tracking, and screenshots.
As an added bonus, DeskTime offers a 14-day free trial with no credit card required for sign-up.
14-day free trial
Affordable pricing
Calendar integrations
Task management tracking
Limited reporting
No keystroke tracking
Teramind is a solid human resources talent management service that caters to businesses that desire an intuitive and easy-to-use interface. While some of its robust monitoring features can be daunting, Teramind's well-designed platform is why it made our best workforce management solutions list. Although its user-centric approach is the focal point, its advanced performance management tool is also noteworthy. Plus, it offers a plethora of alerts and automations, analytics, and reporting. And to help businesses run more efficiently and securely, Teramind notifies users if there's any suspicious activity.
Teramind has a plan that accommodates five users or less, which is priced at a healthy $125 per month. Also, like most human resources software, Teramind offers an annual payment discount.
Simple dashboard and interface
Advanced features
Solid reporting
Learning curve
Expensive subscriptions
Time Doctor: Best for employee monitoring
As an in-depth employee monitoring system, Time Doctor makes it easier for HR managers to track productivity. Plus, Time Doctor creates invoices and makes payments within its interface. In addition to its employee productivity capacity, Time Doctor offers an abundance of third-party integrations, including Salesforce, Slack, QuickBooks, Google Apps, and more.
However, while Time Doctor may be a beneficial tool for employee monitoring, it's not ideal for businesses looking for an easy-to-use HR management tool. Its out-of-date user interface can be a pain to navigate. In fact, when you land on the Time Doctor home page, it asks you to answer three questions before you're allowed to access and browse the rest of their website.
Another issue we have with Time Doctor? It requires users to download and install the mobile workforce management (WFM) app or add a browser extension to access their stopwatch feature. But don't let that steer you away from this capable employee management tool.
In terms of pricing, Time Doctor offers a full-strength package for $9.99 per user per month. It also offers a limited-feature package for free. To give it a spin before you invest, try out their 14-day trial with no credit card required.
Fun Fact:
According to Skillsoft, 86% of end users apply what they learn in six weeks or less.2
Advanced employee monitoring
Affordable pricing
14-day free trial
Out-of-date interface
Web-based operation
VeriClock: Best for time tracking
VeriClock, a cloud-based software for employee management, was designed to be a solid time tracking tool with additional workforce management system features, including a web and phone punch clock, reporting, and payroll integration. Plus, users can upload a batch of employees and then check into certain job roles to see how each employee is performing. This feature makes VeriClock one of the best batching systems we've seen.
In addition to its time tracking features, VeriClock offers QuickBooks integration, GPS tracking, one-on-one training, and much more. Furthermore, small-business owners will be happy to know that VeriClock charges only $10 per month for an account fee and an added $5 per user per month. Not sure if VeriClock is right for you? Start with their generous 30-day free trial.
Affordable pricing
30-day free trial
Robust time tracking capabilities
Poor user interface
No data storage