Payline Data's payment processing solution is great for both low-risk and high-risk clients.
Data as of 12/23/22. Offers and availability may vary by location and are subject to change.
Payline has carved itself an interesting niche in the credit card processing world. It's a reputable service with a feature set tailored to modern businesses that also specializes in high-risk credit card processing.
Most businesses whose services are considered high-risk are dead on arrival with many processing providers. If you've had trouble finding a processor to partner with, Payline could be the processing solution for you.
What is high-risk credit card processing?
There are certain industries and specific business types that processing companies consider
high-risk
. This riskiness can stem from a few things:
Likelihood of chargebacks
Higher fraud rates in certain countries where processing is needed
Controversial services like the sale of pornographic or adult wares or firearms
Expensive average sale prices
There's no exact science to what kinds of clients a given processing company will take on. Generally, if a processing provider advertises itself as being willing to take on higher-risk clients, it'll take a look at most any kind of business—except those engaged in illegal activities.
| | | | | |
| --- | --- | --- | --- | --- |
| Plans | Monthly fee | Transaction rate | Minimum fee requirement | See plans |
| In-person payments | $10.00 | 0.4% + $0.10 | $25.00 | Get Started |
| Online payments | $20.00 | 0.75% + $0.20 | $25.00 | Get Started |
Data as of 12/23/22. Offers and availability may vary by location and are subject to change.
What is the minimum fee requirement?
Payline's minimum fee requirement (as shown in the table above) is the minimum amount you have to pay in transaction fees every month. Remember, you'll be paying a transaction fee for every payment you process according to the transaction rate (listed in the table above). Payline estimates that most businesses will meet this $25 fee minimum at around $1,500 in transaction volume.
If you don't meet its processing fee minimum, Payline charges you the difference up to $25. This means that, with the regular monthly fee, the least you'll ever pay Payline in a month is $35. So if you have a slow month and don't process a lot of transactions, you'll end up paying Payline at least $35 in fees.
What's the difference between the in-person payment plan and the card-not-present payment plan?
The difference between the in-person plan and the card-not-present plan is pretty simple: If you want to take keyed or online payments, you'll have to pay $20 a month. If your business only takes card-present payments, you'll only have to pay $10 a month.
Also, the processing fees for card-present payments stay the same even if you add keyed payments to your service. All in-person payments are billed at rate of interchange + 0.20% + 10¢, and all keyed payments are billed at a rate of interchange + 0.30% + 20¢—no matter which plan you have.
Payline doesn't do a great job of laying out exactly how its fee structure works online, so there are a number of online reviewers that complain about being overcharged. These complaints mostly stem from clients not knowing about the $25 processing fee minimum.
That said, Payline is transparent about its prices, yet its model isn't immediately intuitive. But if you have a steady processing volume above $1,500 per month, then you should have no issue with its regular monthly and transaction fees.
Payline doesn't have any hidden fees
Once you understand how Payline's pricing works, you're good to go. It doesn't charge any additional fees like PCI compliance fees or cancellation fees. In fact, you can get your first month with Payline free, so be sure to ask about it if you speak to a Payline representative.
Compare Payline to top competitors
Data as of 12/23/22. Offers and availability may vary by location and are subject to change.
Payline is great for high-risk businesses
Payline has a great service for higher-risk clients. It's chock-full of features that help clients mitigate their chargeback frequency and fraud rates. But that doesn't mean Payline wouldn't be a good fit for lower-risk clients either. Its transparent pricing system and transaction security services can help any business save money and avoid chargebacks.
Additionally, Payline has many of the processing features businesses expect in 2021:
Mobile terminals
Point-of-sale terminals and features
Invoicing and recurring payment functionalities
Online website processing integrations
So if you're a high-risk business, Payline is hitting it out of the park. If you're a regular business, Payline has a solid offering.
Accommodations for high-risk clients
Point-of-sale options
Fraud and chargeback protection services
Integrations for shopping carts, POS products, and Quickbooks
$25 processing minimum
Higher prices
If your business has ever been turned down by another processing company, Payline is a great service to look into. It's built its processing package to mitigate the problems of taking on higher-risk clients—through its top-quality fraud and chargeback protection services. And the fact that Payline offers a really great processing package that even a low-risk client would love is really saying something.
Many high-risk processors try to take advantage of desperate businesses that need processing but keep getting rejected. Yet Payline tries to offer the same great service to each of its clients in any industry.
Part of that service includes a point-of-sale system. You can either buy a Clover terminal from Payline for point-of-sale features or you can ask Payline about whether your current POS service can be integrated with its payment processor. Plus, Payline offers integrations for online shopping carts and Quickbooks, making it easy for you to integrate apps you're already using with Payline.
The $25 processing minimum may be a bit of a turn-off for businesses with low transaction volume, or even businesses with seasonal processing fluctuations that would put them below the minimum on some months.
Also, Payline doesn't have the most competitive processing prices out there, but they are cheaper than processors like Square if you have decent transaction volume.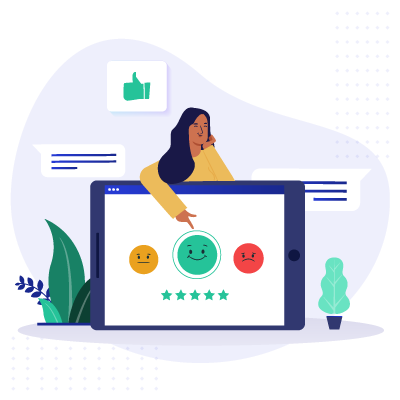 Expert Advice, Straight to Your Inbox
Gain confidence in your business future with our weekly simple solutions newsletter.
Payline has a program fit for high-risk and low-risk clients. That's a hard feat to pull off without sacrificing quality for either kind of client. But once you get into the nitty-gritty of what's on offer here, Payline really starts to look like a great option for any business.
Some processors will take multiple days and even a full week to deposit your daily transaction profits. But Payline makes those deposits the very next day, giving you immediate cash flow for running your business.
Shopping cart and POS integrations
Payline integrates with most shopping carts and point-of-sale systems. If you're currently using either of these services, be sure to ask Payline if they have integrations available for your particular system. Integrating a new payment processor into your existing applications makes for a much smoother transition than getting all new services with another processor.
Payline offers three types of terminals:
Mobile terminals let you make transactions on the go.
Classic terminals usually stay in your store and make it easy for your customers to swipe, dip, or tap their cards.
Point-of-sale terminals add additional value to each sale you make through inventory tracking, customer relationship management, and reward programs.
It's up to you to decide what fleet of terminals will work best for your business, and with Payline, you know you have options.
To make online business easy, you can integrate Payline into your website. You can either integrate Payline with your current shopping cart, sell your products on a hosted payments page, or integrate a payment gateway into your website.
However, the third option will require web development skills. So if you or someone who works for you has programming skills, you'll be able to use Payline's application programming interface to integrate a payment gateway into your website.
Chargeback protection from Verifi
Payline has partnered with Verifi to offer a chargeback and fraud protection program that will cut your claims in half and protect you from excessive chargeback fees. This service is a crucial part of mitigating the risks of high-risk processing clients.
With this service, you can avoid fraud and process secure transactions, so you don't have to worry about getting dropped by your processing provider.
HIPAA compliance for medical professionals
Work in health care? Payline offers processing terminals that come complete with HIPAA-compliant customer payment encryption. This adds that extra layer of security to safely (and legally) process patient payments.
Payline is a great choice for a payment processor. It's a great choice for high-risk clients who have been rejected by other processing companies. It's a great choice for businesses that want to keep their current POS system and shopping cart. And it's a great choice for medical professionals who need an extra layer of HIPAA-compliant transaction security.
If any of these sound like you, it might be worth looking into Payline as your next credit card processor.
Payline not quite what you're looking for? Check out our recommendations for the year's top payment processors.
We took a detailed look at Payline, analyzing its features, pricing structure, and reliability. We compared it to other top brands in the processing sphere looking for specific features that set it apart from its competitors. We also consulted hundreds of user reviews and expert opinions. 
Disclaimer
At Business.org, our research is meant to offer general product and service recommendations. We don't guarantee that our suggestions will work best for each individual or business, so consider your unique needs when choosing products and services.