Beyond Payments is a great credit card processing solution, but if you really want to get the most from its services, Beyond should also be your point-of-sale provider and employee management software provider.
Last Updated: several months ago
We revised and updated our Beyond review to optimize usability and extend our section comparing Beyond to other brands.
Recommending Beyond is a bit complicated. What Beyond offers as a total package is much more valuable than what it offers as a standalone processor. Beyond offers quite a number of services:
Credit card processing
Point-of-sale systems
Employee management and HR tools
Marketing solutions
Inventory management software
Of these services, we're going to focus on the four that are most relevant to payment processing: point-of-sale systems, employee management, inventory management, and credit card processing.
When each of these elements comes together, Beyond becomes a really compelling package for small businesses.
Beyond helps businesses that want an all-in-one processing package
There are certain features that commonly surround credit card processing solutions. Most processing companies offer these features to varying degrees. Some processors, like Stax, have both POS features and inventory management tools. Beyond, on the other hand, has point-of-sale and inventory management in addition to HR and employee management tools. It would be hard to find a processor with such a wide combination of extra features and tools.
It has a processing solution with in-store, mobile, online, and billing options. Beyond can help you take a credit or debit card anywhere you'd ever need to.
Beyond also has great POS options. Not only does it have its own proprietary POS terminals, but it also integrates with most POS systems on the market.
Speaking of integrations, you can connect your Quickbooks account to Beyond. You can also connect a multitude of online shopping carts.
Oh, and Beyond offers a great employee management system that makes payroll and HR tasks a breeze. Plus, Beyond will not only help you manage your employees, it'll help you manage your inventory as well.
So who is Beyond good for? Any business that wants to get all this stuff in one place.
Pricing is the first chink in Beyond's armor. There's no information about it on its website, and because Beyond is a relatively new company, there aren't any user reviews for its business online yet.
What Beyond does have on its website are some pricing promises. The first promise is that Beyond will never change your rates unless your business model and transaction volumes change significantly. Beyond also promises flexible contract terms, letting you decide how long your contract should be, and it promises to levy no penalties for early termination.
While these promises don't exactly constitute a transparent pricing model, they are at least an indication that Beyond understands the common pain points associated with processing providers.
Your pricing will be determined over a sales call
Unfortunately, you won't know your pricing until you've hashed it out with a salesperson. This is a good and a bad thing. It's good because if you're a skilled negotiator, you can probably work yourself into a good deal. If, on the other hand, your negotiation skills are poor at best, you may be taken for a ride and end up paying more than you want to.
The best thing to do is to come to the sales call armed with rates from other competitors so you can bargain for a good deal.
Compare Beyond to top competitors
| | | | | |
| --- | --- | --- | --- | --- |
| | Beyond | Square | Payment Depot | National Processing |
| Processing fees | Pricing not disclosed | 2.6% + $0.10 | Interchange + $0.07 | Interchange + 0.15% + $0.07 |
| Monthly fees | Pricing not disclosed | $0.00 | $99.00 | $10.00 |
| Free mobile reader | No | Yes | No | Yes |
| Inventory management | Yes | Yes | Yes | Yes |
| Accounting integrations | No | Yes | Yes | Yes |
| Employee management | Yes | Yes | Yes | Yes |
| Get started | See Plans | See Plans | See Plans | See Plans |
Data as of 11/11/21. Offers and availability may vary by location and are subject to change.
Essential processing features
Inventory management
Employee management
Point-of-sale systems
Less compelling individual services
Salesperson-mediated pricing
It's very convenient when all the software and hardware your business uses are seamlessly integrated. With Beyond, your processing will be mediated by your POS system, which will track inventory and help in certain aspects of employee management.
Everything works together, and you only have to get to know one customer service team. In one call, you can ask questions about or address issues with your point-of-sale system, inventory management platform, and employee management program. It's just nice not to be on hold with four different agencies when you need customer service.
That's what makes Beyond's services so compelling: just being able to manage a ton of crucial aspects of your business in one place.
So what if you don't need all these services? What if you're just looking for a credit card processor? In that case, Beyond is a decent product. It doesn't particularly stand out as being a cheaper alternative to other processors, nor does it do anything that isn't done by other companies with competitive price points.
Now, of course, we don't know what Beyond's price point is because it's not on its website, so we can't say for sure if it isn't offering services at a lower price. But when processors don't disclose their prices, it's usually so they can work you into a deal that's more profitable for them.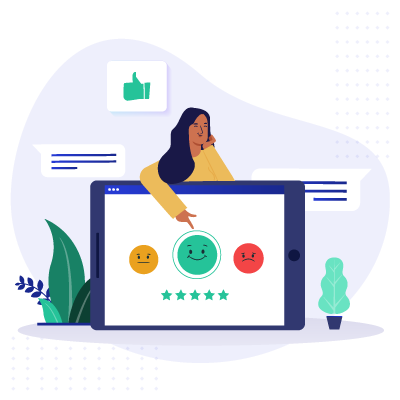 Expert Advice, Straight to Your Inbox
Gain confidence in your business future with our weekly simple solutions newsletter.
Beyond has a lot of cool things going for it. We'll talk here about some of the specific processing features it offers, as well as diving into more detail about its other products that you can bundle with your processing.
Beyond has its own line of terminals that have been designed with modern features in mind:
Accepts swiped, dipped, or tapped payments
Allows mobile wallet purchases through Apple Pay or Google Pay
Ensures internet connection with both wired and wireless connections
Prints, emails, or texts receipts
Integrates with Beyond payroll, reporting, and analytics programs
What especially stands out among these features is the integration with payroll. You can track employee sales and tips from one central terminal if you're also using the employee management features.
Online payment processing options
Beyond has options for programmers and non-programmers alike.
For people with web development skills, Beyond offers multiple application programming interfaces that range from simple payment integrations on your website, like adding a "Pay Now" button, to more complicated integrations, like designing a unique ecommerce store.
For people without programming skills, Beyond can integrate into most online shopping cart platforms like WooCommerce.
Mobile processing and billing
Take payments on the go with a mobile processor, or manage recurring payments and ACH transfers with Beyond's billing tools. Whatever your payment needs are, Beyond probably has an option for you.
Like the smart terminal, Beyond's point-of-sale system is designed to integrate with all additional services, like employee management and inventory management.
That said, Beyond's POS system is not the most complete. It doesn't have any built-in customer loyalty features, which are an essential part of many POS systems.
However, Beyond does have a number of integrations with other POS systems, so you may be able to get away with using a better POS solution and still having that fully integrated ecosystem that makes Beyond so special.
Beyond has designed a payment gateway to help you manage all of your terminals, online processors, and point-of-sale systems from one place. You can also generate analytics reports and watch your daily sales trends.
Beyond has built security features into their whole system that help to mitigate the risk of chargebacks. It's a simple feature that can save you lots of time and money every year (not to mention headaches).
Inventory management and credit card processing are two peas in a pod. That's why it's nice to have a system that tracks and analyzes your inventory automatically as sales are made.
Adding employee management to your payment processing system allows you to track employee sales and tips. And Beyond's employee management software brings together a ton of useful services:
Run payroll in less than a minute
Automate your tax statements and W-2s
Provide employees a self-service portal
Manage employee benefits
Build an employee handbook
Beyond has put together a compelling service. It's not the best credit card processing solution on the market, but it's a good one. And when you bundle together all the other services that Beyond offers, you have a product that's a cut above the rest.
If you're just looking for credit card processing at a good price, however, you may be interested in our picks for the cheapest credit card processors of 2023.
We conducted a detailed analysis of Beyond, looking at its features, pricing structure, and reliability. We compared it to other top brands in the processing sphere looking for ways in which it may either measure up, fall short, or offer something unique. We also looked into user experiences by reading hundreds of user reviews and expert opinions. 
Disclaimer
At Business.org, our research is meant to offer general product and service recommendations. We don't guarantee that our suggestions will work best for each individual or business, so consider your unique needs when choosing products and services.