We've compared dozens of hardware and associated processing providers to bring you our curated list of the best EMV chip readers available to small businesses.
Choosing the best reader for processing EMV chips is tricky. That's because there's no such thing as just a reader—every reader needs a processing provider to work.
So, when you're looking for the right reader, you're not only looking for the right hardware features, you're also looking for a good processing company with reasonable fees. That's why Square is our top reader. It's a great mobile reader choice that includes the modern features of Square's processing system.
As for our other picks, we've leveraged our expertise in both hardware and processing to bring you our top contenders for the best EMV chip readers on the market today.
:

Best overall

:

Best wireless POS terminal

:

Best retail POS station

:

Best standard terminal

:

Most affordable mobile reader
| | | | | |
| --- | --- | --- | --- | --- |
| Brand | Reader cost | Processing fee per EMV transaction | Basic monthly processing fee | See Plans |
| | | 2.6% + $0.10 | None | View Plans |
| | | Depends on processor | Depends on processor | View Plans |
| | | As low as 2.4% + $0 | $29.00–$299.00 | View Plans |
| | | Depends on processor | Depends on processor | View Plans |
| | | 2.75% | None | View Plans |
Data effective 6/9/21. At publishing time, pricing and features are current but are subject to change. Offers may not be available in all areas.
Some of our top hardware picks above are compatible with multiple processors. We will recommend processing companies that pair well with these readers in the reviews below. The nice thing about readers that work with multiple processors is the flexibility you get in choosing a provider with the right plan for your business type and size.
Heads-up: Why is the Shopify Retail Kit so cheap?
For a full retail kit, the Shopify bundle is only $229.00. It's important to note, however, that this kit is basically useless if you don't provide a compatible iPad to use with all the peripherals. When you factor in the cost of the tablet, the Shopify kit is a bit more expensive.
Square Reader for contactless and chip: Best overall
The Square Reader for contactless and chip is an elegantly simple way to start accepting EMV payments. It can handle both mobile payments and payments in your store. It's a wireless reader with a battery that's built to last for a whole day of processing.
You can connect this reader to any device with bluetooth connectivity and the Square app. That means it can connect to your smartphone, tablet, or computer. So, as long as you have one of those, you won't have to buy any other kind of hardware to start processing.
The reader accepts a ton of different payment types in a small package:
EMV chip
Contactless
Apple Pay
Google Pay
Samsung Pay
Magnetic-stripe (with included magstripe reader)
Did we mention that every single Square contactless reader you buy comes with a free magstripe reader? That way you can take an old-fashioned swipe payment should your customers not have a credit card with chip or tap functionalities.
Finally, we should mention that when you get a Square reader, you're also hooking your business up with one of our favorite credit card processors. Square was designed with small business in mind. Its services are streamlined and scalable. You can start with a simple reader and expand to a deep and intuitive point-of-sale experience.
These features and benefits combine to make Square a great place to start for most small businesses.
Clover Flex: Best wireless POS terminal
Clover is basically the Apple of processing. It's trying to push the boundaries of the smart terminal by offering an open platform of apps that allows you to expand your software capabilities. The Clover Flex is a flagship product that combines all the functionality of a modern point-of-sale system with the mobility of a wireless terminal.
It's staggering how much the Clover Flex can do. First and foremost, it'll accept a ton of payment types:
EMV chip
Contactless
Magnetic-stripe
Apple Pay
Google Pay
WeChat Pay
Alipay
And more
The Flex also comes with all of Clover's point-of-sale functions. You can manage your inventory, build a loyalty program, manage your employees, and more from the palm of your hand. Plus, the Clover Flex has a lithium-ion battery in addition to both Wi-Fi and LTE connectivity, ensuring that you never miss a beat or a sale.
Luckily, there are some pretty incredible processing companies that offer Clover hardware. It's one of the big reasons we recommend its terminals. Here are some of the great options you may want to consider:
You can technically process your payments with Clover, but we highly recommend using one of our suggestions above, as you'll save money on processing costs. Being able to bundle one of our favorite processors with an incredibly smart POS terminal is kind of a dream come true.
Shopify Retail Kit 9.7: Best retail POS station
The first thing to say about the Shopify kit is it will get you processing EMV chips in no time. You'll also be able to accept contactless payments, Apple Pay, and Google Pay. Now let's talk about the hardware.
The Shopify Retail Kit comes with many important pieces of equipment:
Tap and chip card reader
Dock for tap and chip reader
Retail stand for iPad
Mounting kit
Mini dock cable
The only thing you have to bring to the setup is an iPad, and then everything is ready to go. Remember, though, that it has to be an iPad. No other tablets will work.
Putting this kit together is an easy way to bring all the functionality of Shopify to your storefront. Not only does Shopify have a reasonable flat-rate processing fee, it also has a top-of-the-line POS system.
This POS system offers a lot of features to your business:
Online store builder
Gift cards
Shipping label printing
Fraud analysis
Buy online, pickup in store
Buy in store, ship to customer
Staff management
Inventory management
Customer loyalty tools
Reporting tools
Marketing tools
And more
If you're just looking for a simple way to accept chip payments, Shopify is not for you. But if you want to accept payments and have a suite of tools for managing your business, Shopify is a great way to go.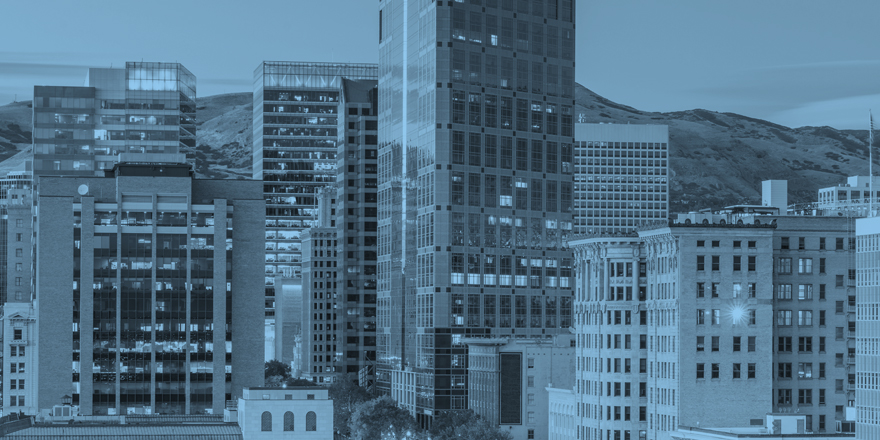 Ready to start accepting credit cards?
Square lets you get started for free. The account is free, the app is free, and your first mobile card reader is free. You simply pay as you process.
Dejavoo Z11 terminal: Best standard terminal
The Dejavoo Z11 Terminal is a brass tacks processing solution. It's all about getting down to business and taking payments. It's designed for most modern payment types:
EMV chip
Contactless
Magstripe
Apple Pay
Samsung Pay
Google Wallet
Visa payWave
MasterCard PayPass
The Dejavoo isn't a smart terminal, but it can serve as the processing peripheral for a POS system. It's a good option if you're looking for something reliable to hook up to your current POS system. You will have to check with your POS provider to see if the Dejavoo Z11 is compatible with your hardware.
That said, if you're also shopping for a payment processor, we recommend Payment Depot or Fattmerchant.  Both sell this terminal to use with their processing services, and both offer affordable processing rates with extra POS features should you need them.
You might already know this, but just in case you don't, these links are invalid.
SumUp Plus: Most affordable mobile reader
The SumUp Plus reader is only $19.00, and it comes with a flat transaction fee of 2.75%. You don't have to think about monthly costs, hidden fees, or contracts. All you have to do is sell your wares and let SumUp help you take the payment.
For something so small and cheap, the SumUp reader actually accepts quite a few payment types:
EMV chip
Magnetic stripe
Contactless
Apple Pay
Google Pay
It's hard to beat all that functionality for such a cheap price. But that's about it with SumUp. It's a simple reader from a simple service. And if that's all you need, SumUp is perfect for you. But, if you're looking for a similarly cheap option that has more of a growth potential, you may want to use Square instead.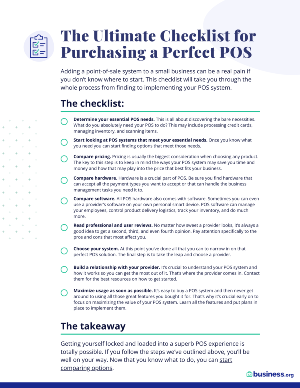 Follow these steps to purchase the perfect POS system
Read our free ultimate checklist for finding the right POS for your business. Don't get saddled with the wrong system. Enter your email and the checklist will arrive promptly.
Each of our picks offers something unique for businesses that need an EMV chip reader. Whether you're looking to manage your business from a payment processor, or you just need a way to convert swipes, dips, and taps to cash in your pocket, there's a solution for you.
Learn more with The Merchant's Guide to EMV Credit Card Chip Technology.
If you feel pretty good about hardware but want to learn more about the best processing providers out there, take a look at our picks for the top credit card processors.
It stands for Europay, Mastercard, and Visa. These three credit card companies helped create the technical standard that computers use to authenticate transactions made through chip cards.
Can I use a reader without signing up for processing services?
No. All readers work through processing services of some kind. That said, certain processing companies don't require any contracts or monthly fees. Square, for example, only charges a fee for processing without requiring any contracts or monthly payments.
We compared hardware, software, and processing providers for dozens of EMV chip readers. We specifically looked for reliable hardware, usable software, and reasonable processing costs. Our top picks also needed to have some distinct business use case in addition to being outstanding in all three aforementioned categories.
Disclaimer
At Business.org, our research is meant to offer general product and service recommendations. We don't guarantee that our suggestions will work best for each individual or business, so consider your unique needs when choosing products and services.