Santander Bank Loans Review 2023
Find out all about Santander Bank's loans―the good, the bad, and the downright annoying.
Data as of 12/15/22. Offers and availability may vary by location and are subject to change.
Think you might get a business loan from Santander Bank? Before you apply, let us fill you in on what Santander has to offer, what to look forward to, and what to watch out for.
The short version? Santander has a good spread of loan options and, as a bank, offers competitive interest rates and loan terms. Plus, it's an SBA-preferred lender. But Santander earns poor reviews, hides too much information about its loans, and doesn't offer an online application for business loans.
By the end of this review, you'll see why we say Santander is a bank you can choose for a business loan―but not necessarily one you should choose.
Variety of funding products
SBA-preferred lender
Large loan amounts and long repayment terms
Negative customer reviews
No listed interest rates
No online application
Santander Bank loans and pricing
So just what business loans does Santander offer? As it turns out, you can pick from a few different options.
But before we get into the specifics of each loan option, we want to warn you that we don't have tons of details about Santander's loans. It doesn't publish any interest rates, for example, so we can't tell you how much they cost. Sure, we can take an educated guess that Santander has competitive rates starting well under 10% interest. It is a traditional lender, after all. But we don't know for sure.
Likewise, Santander doesn't publish any information on borrower requirements―such as what credit score, business age, or annual revenue amount it takes to get approved. Again, we can guess (a 680 or above, two years, and $200,000 or more), but we can't confirm anything.
With that said, let's talk about what we do know.
Compare Santander business financing options
| | | | | |
| --- | --- | --- | --- | --- |
| Product | Min./max. loan amount | Lowest listed rate | Repayment terms | Get a loan |
| Business line of credit | Up to $500,000 | Unlisted | Revolving w/ annual renewal | Apply Now |
| Business term loan | From $10,000 | Unlisted | 3–5 yrs. | Apply Now |
| Business owner-occupied commercial real estate mortgages | From $25,000 | Unlisted | Up to 25 yrs. | Apply Now |
| Business equipment finance | From $50,000 | Unlisted | 3–10 yrs. | Apply Now |
| SBA loans | Unlisted | Unlisted | Unlisted | Apply Now |
Data as of 12/15/22. Offers and availability may vary by location and are subject to change.
First up, Santander offers a business line of credit. Like any business line of credit, we expect this to work well for cash flow or general working capital needs. Santander's line comes with a $250 annual fee as well as a $250 origination fee. Fortunately, you can waive the origination fee if you have a Santander Business Checking or Business Checking Plus account (which you can read about in our Santander business banking review).
For planned expenses, Santander has a term loan. With loan terms of three to five years, this loan isn't quite a short-term loan, but it is on the short side for a long-term loan.
If you need a property loan, Santander offers a commercial mortgage. You can use these to buy, refinance, or renovate your commercial property―as long as it's owner-occupied real estate, that is. You can get a loan amount up to 80% LTV (loan-to-value), and Santander commercial mortgages under $1 million never have balloon payments.
Santander also has equipment financing for all your equipment buying needs. You can get up to 100% financing for things like vehicles, medical equipment, agricultural equipment, and other business equipment. Businesses less than two years old may qualify for 80% financing. All Santander's equipment loans come with a $395 documentation fee.
And finally, Santander has SBA loans. You can use SBA 7(a) loans for everything from equipment to real estate to general working capital. SBA loans are theoretically easier to qualify for than many traditional bank loans―but they still require decent credit, at least two years in business, and solid revenue.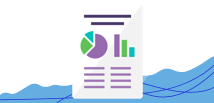 Don't Make a Mistake That Costs You Your Funding
Apply confidently for a loan with our free guide. Enter your email below and we'll send it to you shortly.
Now that we've seen Santander's loan options, let's talk about its standout features.
First, we like that Santander has a variety of loan options. While term loans and lines of credit are often one-size-fits-most solutions, we always appreciate when lenders offer more specialized kinds of funding. With everything from real estate loans to lines of credit, Santander has products for all kinds of business funding needs.
And if you happen to be in the market for an SBA loan, we're happy to tell you that Santander is an SBA-preferred lender. That means that Santander can make SBA lending decisions in-house, rather than sending applications off to the SBA itself. This can significantly speed up the notoriously long SBA loan application process, so it's a big advantage.
We also should point out that Santander is a traditional lender, and that comes with its own set of perks. Traditional lenders offer lower interest rates, longer loan terms, and often larger loan amounts than alternative lenders do. Obviously we don't know Santander's exact rates―but we're pretty confident that, as a bank, it has competitive pricing.
Santander Bank vs. the competition
Of course, Santander isn't the only traditional lender out there. How does Santander stack up against other banks for small business?
Compare Santander Bank vs. competitors
| | | | | |
| --- | --- | --- | --- | --- |
| Lender | Min./max. loan amount | Lowest listed rate | Min. credit score | Get a loan |
| | From $10,000 | Unlisted | Unlisted | Apply Now |
| | $10,000/$5 million | 4% interest | Unlisted | Apply Now |
| | $500/$5 million | 4.25% interest | 560 | Apply Now |
| | $10,000/$1 million | Unlisted | Unlisted | Apply Now |
| | Up to $12.375 million | Unlisted | Unlisted | Apply Now |
Data as of 12/15/22. Offers and availability may vary by location and are subject to change.
Well, it's hard to say with much certainty. Too many banks hide details like interest rates and credit score requirements. So we expect Santander's rates to be roughly comparable to interest rates from other banks―but we don't know exactly what those rates are, in many cases.
That's why we think it's also worth comparing Santander to at least one online lending company: Lendio. As you can read about in our Lendio review, Lendio is a lending marketplace that lets you compare loan offers from all sorts of different lenders. That means it can offer super competitive interest rates to qualifying borrowers, but it also has (more expensive) loan options for young businesses or businesses with bad credit.
So while traditional banks like Santander do have their advantages, you may still want to check out some online lending companies too―especially after you hear about the downsides to Santander.
To be frank, we don't love Santander. It has some good features, as we've told you, but it also has some pretty significant downsides―and it's time to address those.
Santander gets pretty cruddy customer reviews. It earns just a 1.4 out of 5 on Trustpilot.1
A couple things to note about those reviews: First, lots of traditional banks earn similarly low scores. Santander isn't exceptionally bad or anything. But when online lenders routinely earn 4.5 stars or more, it's hard to excuse Santander's low score.
And second, those reviews cover all of Santander―not just its business loans. So you'll see lots of reviews about its banking, with tons of complaints about terrible customer service. Santander users say its customer support is just awful, and you'll have a hard time getting a hold of anyone in the first place.
So while we understand those Santander customer reviews aren't about its business loans, they likely still apply. If you ever have issues with a loan payment, for example, we expect you'll have a hard time getting help from Santander customer service.
Best Small-Business Loans
We also really dislike that Santander doesn't offer any online loan application for its business financing. Instead, you have to either visit your local branch or fill out a form and wait for someone to call you.
Either way, you're looking at a frustratingly slow process for 2023. Online lenders (like those on our list of the best fast and easy business loans) can get you funded just hours after your loan application―so Santander certainly ought to let you at least submit an application the same day you decide to apply.
But no. Instead, you get to wait to even apply. So expect Santander's funding process to take a while―several days at the very least. If you're in a hurry, apply elsewhere.
We mentioned this issue already, but it's super annoying that Santander doesn't publish its interest rates or borrower requirements.
This wastes your time as a business owner. After all, you may end up spending time on a loan application that you wouldn't worry about if you knew more details.
And to be clear, Santander doesn't make it easy to get more information. We tried calling about its business loans, but Santander's phone tree immediately asks for an account number. Even if you get past that, there's no clear way to ask someone about business loans.
If you've got a branch nearby, this might not feel like a problem. After all, you can just go in and have a chat about your loan options. But for everyone else, Santander needs to publish more information―or at least make it easier to get answers.
One final issue? Santander doesn't offer loans in most states.
We assume that, since you're reading this review, you're already interested in Santander and have one close by. But let's be really clear: Santander only serves businesses in a handful of northeastern states.
Your business has to be in Connecticut, Delaware, Massachusetts, New Hampshire, New Jersey, New York,  Pennsylvania, or Rhode Island to do business with Santander.
And if you're in one of the other 42 states? Sorry. Either choose an online lender or find the best bank for business in your state.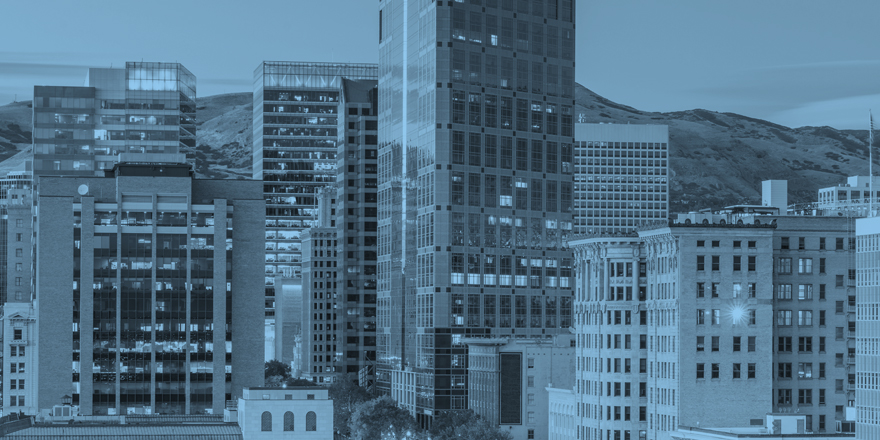 Browse hundreds of loan options, custom-tailored to your business and budget needs, from a single, simple platform.
While our Santander review has focused on business loans (this is Business.org, after all), we do want to point out that Santander Bank also has personal financing products.
Santander personal financing options
| | | | | |
| --- | --- | --- | --- | --- |
| Product | Min./max. loan amount | Lowest listed rate | Repayment terms | Get a loan |
| Personal loan | $5,000/$50,000 | 6.99% APR | 36–84 mo. | Apply Now |
Data as of 12/15/22. Offers and availability may vary by location and are subject to change.
Santander used to offer mortgage loans and a home equity line of credit (HELOC). But as of February 2022, Santander offers only personal loans.
You can use these personal loans for all sorts of expenses, for home remodeling to medical costs to vacations.
We won't pretend to be personal loan experts, but we will say we've seen lower interest rates from other personal lenders (which you can see on our rankings of the best personal loans for business).
That fact, combined with Santander's very bad customer reviews, would make us hesitate to get a personal loan from Santander.
Santander bank has some nice features. It offers a good variety of business loan options, for instance. As an SBA-preferred lender, Santander can also speed up the SBA lending process. And while we can't confirm its interest rates, we feel pretty confident that Santander has competitive rates and terms for its business loans.
But Santander has just as many downsides. Its very bad customer reviews concern us. It doesn't have an online application for business loans. It makes it difficult to get accurate information about its business loans. And don't forget that Santander only works with businesses in a few states.
So while Santander doesn't have enough red flags for us to warn against it entirely, it's not one of our favorite lenders―traditional or otherwise.
Figure out how much your Santander business loan (or loan from a different bank) will cost with our business loan calculator.
Personal loans can be approved and funded by Santander within two days of applying. Santander doesn't list a timeline for approval and funding of business loans, however.
We don't think Santander Bank is an especially good bank, since it has very bad customer reviews, charges more account fees than many other banks, and has such limited availability.
For more information, check out our Santander business banking review.
What credit score do I need for a Santander personal loan?
Santander doesn't list a minimum credit score to get a personal loan, but we expect it looks for at least a 680 (as most banks do).
How can I get out of a Santander loan?
You can get out of your Santander loan by repaying it early, since Santander doesn't charge any prepayment penalties. Alternatively, you can refinance your Santander loan with a different lender.
Disclaimer
At Business.org, our research is meant to offer general product and service recommendations. We don't guarantee that our suggestions will work best for each individual or business, so consider your unique needs when choosing products and services.