Prosper Loans Review 2023
Prosper is a high-quality personal lender with lending products worth an application.
Data as of 12/15/22. Offers and availability may vary by location and are subject to change.
The bottom line: Prosper is a great place to get a personal loan. It's easy to apply, offers quick approval (in many cases), and has fair interest rates.
Prosper also offers a home equity line of credit (HELOC) for as low as 5.99% variable APR. Depending on the situation, you can access up to $500,000 by using your equity as collateral.
Both of these lending products can be used for small business expenses. Whether you're buying new equipment, covering payroll, or investing in a software package, we recommend checking out Prosper to find out if it has the loan you need.
| | | | | | |
| --- | --- | --- | --- | --- | --- |
| Lending products | Min./max. loan amount | Lowest listed rate | Term | Annual fee | See Plans |
| Personal loan | $2,000 to $50,000 | 11.74% | 3–5 years | N/A | Get Started |
| HELOC | Up to $500,000 | 9.036% | N/A | N/A | Get Started |
| Credit card | $500 to $3,000 | 22.74% | N/A | $39.00* | Get Started |
Data as of 12/15/22. Offers and availability may vary by location and are subject to change.
*Fee waived for first year of use with enrollment in autopay
Each of the lending products listed above are competitively priced—meaning they have reasonable interest rates, a good variety of loan amounts, and reasonable terms. We can recommend applying for any of Prosper's products.
Our recommendation is further bolstered by the many user testimonials on online review sites describing Prosper as a fair and easy-to-work-with lender.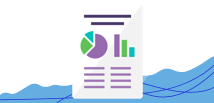 Don't Make a Mistake That Costs You Your Funding
Apply confidently for a loan with our free guide. Enter your email below and we'll send it to you shortly.
Personal loans can work for consolidating debts, improving things around the office, financing the purchase of a company car, or helping with a big software or equipment purchase.
Proper's personal loans are financed via a peer-to-peer lending program that connects you to personal loan through traditional investors. This means that you are more likely to obtain financing as you're putting yourself in front of a lot of investors.
With Proper's personal loans, you get to customize your repayment plan. Once you know your rate, you can choose to pay the loan off in either three or five years.
Prosper's personal loans are subject to four types of fees:
Origination fee
Check payment fee
Late fee
Insufficient funds fee
These fees are standard across these types of loans, so don't worry. But you should be aware of them and how they'll affect your repayment calculations.
The biggest downside to a personal loan is that if you fail to repay, your personal assets are on the line. In contrast, if you take out a business loan, only your business assets are on the line.
Home equity line of credit (HELOC)
The amount you'll get out of your HELOC depends on how much equity you have in your home. Prosper's HELOC calculator can help you estimate the final funding amount you'll likely receive.
Once you know your funding amount and interest rate, you can see if Prosper's HELOC is a good option for you.
HELOCs generally offer low interest rates. Using your equity as collateral helps bring that interest rate down.
HELOCs also function as revolving lines of credit. You can use the money when you need it, pay off the money you spent, and use the credit again. It has a much lower interest rate than a credit card and often a much higher credit limit, which can make a HELOC a less expensive alternative to opening a credit card.
The biggest downside to a HELOC is that your home itself is the collateral, so you can lose your home if you fail to pay off your debt balance. So if you end up taking out a home equity loan, just be cautious about how you use it.
Prosper's credit card is a competitive product in a deeply saturated market, but it doesn't quite make it into the top-tier of best credit cards available.
First of all, Prosper's credit card has a yearly fee. This is a bit of a head-scratcher in a market where many top credit cards don't charge that kind of fee. (Prosper does offer a way to waive the monthly fee for the first year if users enroll in their autopay program.)
Monthly fee aside, Prosper's card comes with some nifty features. It doesn't require a security deposit and has no ATM cash withdrawal fees. The card is also designed to be fraud resistant. In fact, Prosper is confident enough in its fraud protection that it puts zero fraud liability on the card user.
These features make the Prosper card worth a look. You won't get rewards or cash back, but it's a safe and reliable card to use for building personal credit and making small purchases.
Data as of 12/15/22. Offers and availability may vary by location and are subject to change.
Prosper has a low personal loan maximum of $40,000. Lenders like SoFi offer up to $100,000 in personal loans. So if you want a larger personal loan, you may want to look outside of Prosper.
Prosper has also received some complaints online about taking too long to get businesses their funds. Some customers claim they were asked to provide additional information that they weren't expecting to give. Others have said that they were approved and never given any money.
Luckily these complaints seem to be few and far between. Most Prosper users describe having a seamless experience getting a loan on the platform.
Prosper application process
Prosper requires prospective lendees to fill out a simple online application. Once they complete the application, most applicants should be able to obtain loan offers.
Some applicants may need to provide additional information before being approved for a loan. For instance, those with lower credit scores might be asked for more financial details before approval. (Generally speaking, Prosper wants to fund as many users as possible, even if an initial application isn't the most promising. Hence the request for more info.)
After the application process is complete, Prosper will send out loan offers. Some of these offers are customizable. With Prosper's personal loans, for example, lendees can pick their preferred term length.
Once you choose a loan, Prosper will begin the process of dispersing the funds to the lendee. Most Prosper loans take, at most, eleven days to hit your bank account.
Best Small-Business Loans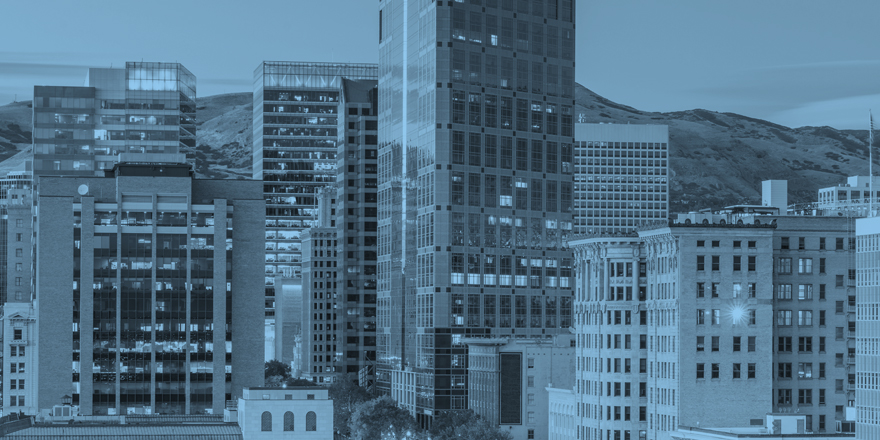 Browse hundreds of loan options, custom-tailored to your business and budget needs, from a single, simple platform.
Prosper offers a variety of personal lending options at reasonable rates. Its personal loans and HELOCs are perfect for business owners who want flexibility in how they use their funds.
That said, taking out any kind of personal loan always carries a financial risk to personal assets. For businesses worried about exposing personal assets to risk, a business loan may be a better option.
But if you've had trouble securing a business loan, a personal loan may be the best way to get financed. If that sounds like your situation, we recommend applying at Prosper.
If Prosper isn't quite fitting the bill, you may want to take a look at its competitor Upstart.
Yes. Prosper has a Trustpilot score of 4.61 with users commenting on its fast and convenient services. In our professional vetting process, we found that Prosper is a highly reputable lender with a solid track record.
We couldn't find any statistics on the percentage of users funded by Prosper. Still, the fact that so many users leave glowing online reviews of Prosper should evidence that a lot of loans are being funded.
How long is Prosper's application process?
The shortest time from application to funding is about 24 hours. The maximum is about eleven days. The biggest factor in Prosper's time to fund is a person's credit score. Typically, applicants with higher credit scores will be approved and funded more quickly.
We compared Prosper to other top personal lenders on the market. This comparison included an analysis of Prosper's comparative pricing, rates, terms, and features. We also looked at user reviews to assess overall user experience and discover potential process problems. Finally, we did a deep dive through all of Prosper's consumer-facing materials, including its website, application, and legal documentation.
Disclaimer
At Business.org, our research is meant to offer general product and service recommendations. We don't guarantee that our suggestions will work best for each individual or business, so consider your unique needs when choosing products and services.