How to Get Loans for Flipping Houses
Got an investment property in mind? Here's how you can get financing for it.
As a real estate investor, you may already know that it can be hard to find loans for flipping houses. After all, a traditional mortgage won't cover the kinds of real estate you want to buy or the money to rehab them. And a normal business loan usually won't give you enough money for flipping houses.
Lucky for you, some lenders offer financing just for real estate investors like you―meaning you get money to buy the property and to put in the repairs.
And in this article, we'll show you how to get a piece of the house-flipping loan pie.
How to get loans for flipping houses
1. Make a detailed plan for your flip
First things first, you need to have a project in mind. In part, that's because your future lender will base your loan amount on things like the house's current value and its post-flip value. That means you need to have a planned project by the time you apply for your flip loan.
But this also gives you an opportunity to make sure you're making smart money choices. After all, there's no point in getting financing for flipping houses if you're not going to ultimately end up with a good profit in the end.
So go ahead and do some detailed calculation of your project costs. And remember, that doesn't just mean the price of the house. Consider these factors:
Real estate purchase price
Cost of repairs
Interest rate costs
Loan fee costs
Insurance
Utilities
Taxes
That way, you can make better-informed borrowing decisions later.
And speaking of borrowing decisions, give your budget a hard look at this point. Make sure you know what kind of monthly payment or what kind of interest rate you can handle, for example. (Our commercial loan calculator can help with this.)
You should also think about your post-flip plan. What will you do with the flipped house? What happens if you can't fix or sell it as quickly as you hope? Can you handle the balloon payments (big payments at the end of your loan term) that often come with fix-and-flip loans?
Once you're sure you have a solid plan in place, you can start thinking about the borrowing process.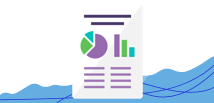 Don't Make a Mistake That Costs You Your Funding
Apply confidently for a loan with our free guide. Enter your email below and we'll send it to you shortly.
2. Take a look at your borrower qualifications
Before you apply with a lender, you'll want to take an honest look at yourself and your business.
See, most lenders―including hard money lenders―have certain minimum requirements for their borrowers.
They'll want you to have, for example, a specific credit score, personal income, or business revenue. If you don't meet a lender's minimums, there's no point in wasting your time applying with that lender.
Make your house-flipping business official
Some real estate lenders (especially private lenders) do lend to individuals―but most only work with businesses. So if you haven't already, you may want to register as a business and open a business bank account.
And yes, hard money lenders usually have lower business loan requirements than traditional lenders (mortgage lenders like banks and credit unions). But most of them do still look at your credit score, at the very least. (Don't worry, though―you don't need a perfect credit score to get a house-flipping loan.)
Lenders may also consider your history in real estate investment. (The more successful projects you've done, the better your odds of getting a loan.)
So take note of all your qualifications. As you start to search for the real lender, you'll use your borrower qualifications to guide your choice.
3. Decide what kind of loan you want
One final step before you find a lender: figure out what type of flip loan you want.
Fix-and-flip loans can refer to many different types of commercial loans. These are some of the more common ones:
Home equity loan
Home equity lines of credit (HELOC)
Seller financing
Cash out refinance
And more
Bridge loans and hard money loans tend to be the most popular types of loan for fix-and-flip financing.
Both of those loan types offer fast closing times and large loan amounts for rehab projects―but they also have short loan terms (usually with a balloon payment at the end).
That's because your hard money lender or bridge loan lender expects you to either sell the house to pay off your loan quickly or to refinance your loan (usually with a traditional mortgage loan after you've fixed the house).
But whatever type of loan you decide on, make sure you understand the typical terms, rates, and fees (including prepayment penalties). Then you're ready to find a lender.
4. Find a lender for your fix-and-flip loan
As we've already mentioned, don't expect to get money to flip houses from a traditional lender. Instead, you should look for lenders that specifically cater to real estate investors.
If you're not sure where to start, you can take a look at our list of the best hard money lenders. We found 10 lenders that offer financing just for situations like yours.
Or, you can always find private lenders. These can be your family and friends, or they can be accredited investors with an interest in real estate.
Just remember that you need your borrower qualifications and loan preferences to match up with the lender you choose. So look for lenders that accept your credit score, for example, and offer a hard money fix loan (if that's what you want).
And don't forget to look at other important lender factors like these:
Maximum LTV (loan-to-value, or the amount a lender will give you compared the current value of the house)
Maximum ARV (after-repair value, or the amount a lender offers compared to the flipped value of real estate)
Interest rates
Loan fees
Loan term length
After all, you don't just want to borrow from any lender who will take you―you also want to get a loan that works for your project and your budget.
5. Apply for and use your loan
Once you've found a lender, you're ready to apply for your flip financing. A good lender should guide you through this process, but expect to produce lots of documentation (about yourself, your business, and your project).
You may also (depending on your lender) need to get an appraisal done before you can close on your loan. This can take some time, so don't expect to get your rehab loan in 24 hours or anything.
But if all goes well, you can probably close on your loan within a week or two. Then it's up to you to complete your flip. Make sure you stay on schedule and on budget. (You really don't want to finish up and find you ate through most of your profits.)
At the end of the fix, you can either sell or refinance your fix-and-flip loan. And assuming everything went well, you'll now be in a better position to borrow for your next project.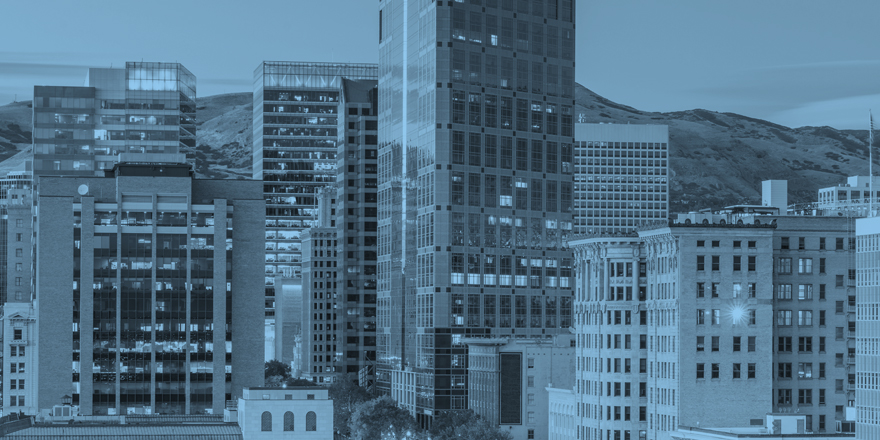 Browse hundreds of loan options, custom-tailored to your business and budget needs, from a single, simple platform.
If you want to get into the house-flipping business, you'll need loans designed for fixing and flipping.
Before you get one, make sure you have a solid plan, understand what you can qualify for, and know what kind of loan you want. That way, you can find a lender that will meet your needs―and end up with a loan that lets you make the most of your real estate investment.
Think you'll want to refinance your fix-and-flip loan? Learn more about how to refinance business loans.
Want more options? Fund your business with a personal loan.
What is the 70% rule in house flipping?
The 70% rule says that, when flipping a house, you shouldn't spend more than 70% of the after-repair value on your project. That 70% includes both the purchase price and the cost of repairs.
By sticking to the 70% rule, you can ensure you get plenty of profit from your house-flipping projects.
How do you get funding for flipping?
To get funding for flipping, you'll need to get a flip-specific loan (usually a bridge loan or a hard money loan). You can get these from lenders that specialize in flip financing, or you can find private lenders instead.
Do banks fund fix-and-flips?
No, banks and other traditional mortgage lenders do not generally fund fix-and-flips. You'll need to find a lender that specializes in real estate investment.
What type of loan works best for flipping houses?
Hard money and bridge loans tend to work the best for flipping houses. They offer you fast closing times, and they work for real estate that needs plenty of repair (unlike conventional loans).
Do watch out though―house flipping loans have shorter loan terms and higher interest rates (unlike the typical low commercial real estate loan rates). So plan carefully before taking one out.
Disclaimer
At Business.org, our research is meant to offer general product and service recommendations. We don't guarantee that our suggestions will work best for each individual or business, so consider your unique needs when choosing products and services.