Odoo Inventory Review 2023
We explored Odoo's inventory app and business management suite to find that they offer good value for warehouse businesses that track products.
Odoo is an open source ERP system for business management that offers 37 apps, including an inventory management app. The Inventory app can be purchased on its own or bundled with Manufacturing and PLM (Product Lifecycle Management) or with Invoicing and Point of Sale (POS) software. Either way, Odoo is $0 per month. That's a fantastic price for an inventory software that primarily focuses on warehouse management.
It can get expensive to add other apps to the Odoo bundle as your business grows. But if you're looking for a way to track inventory across multiple locations with barcodes or serial numbers, then Odoo is a fantastic system.
Bottom Line: Odoo is great for businesses that are moving products between warehouses and business locations, but if you want to connect the commerce side of your business, you may want to look elsewhere.
All-in-one inventory management system
Connects with barcode scanners
Reporting helps you track products
Only available on Windows
MediocreNot great customer reviews for the Odoo platform
Expensive premium plans
Odoo Inventory 2023 Review Table of Contents
Odoo Inventory: Plans and Pricing
Odoo's pricing plans are a bit tricky to follow. If you want just one app—or one connected app bundle—then it's free. Otherwise, you have to deal with two fees for your monthly subscription price:
The user fee, which is $24 per month per user.
The app fee, which depends on the app and could be $12 per month, $24 per month, $36 per month, $48 per month, or $72 per month.
We'll run through a couple of pricing scenarios below to explore how Odoo's bundle pricing impacts business owners looking to pair the inventory software with another application.
Compare Odoo Inventory plans and pricing
| | | | | | |
| --- | --- | --- | --- | --- | --- |
| Plan | Starting price | Track raw materials | Sell anywhere | Track sales + expenses | View Plans |
| Inventory | $0.00/mo. | Yes | No | No | View Plans |
| Inventory, Manufacturing, and PLM | $0.00/mo. | Yes | No | No | View Plans |
| Inventory, Invoicing, and Point of Sale | $0.00/mo. | No | Yes | Yes | View Plans |
| Inventory, Invoicing, and Sales | $84.00/mo.* | No | Yes | Yes | View Plans |
| Inventory, Accounting, and Invoicing | $96.00/mo.* | No | Yes | Yes | View Plans |
| Inventory, Ecommerce, Website, and Invoicing | $108.00/mo.* | No | Yes | No | View Plans |
| Inventory, Invoicing, Purchase, Sales, and Point of Sale | $120.00/mo.* | No | Yes | Yes | View Plans |
Data as of 12/15/22. Offers and availability may vary by location and are subject to change.
* With annual billing
There are dozens of other Odoo application combinations available that range from $72 per month to over $800 per month. However, the Inventory app is only $0 per month forever and with unlimited users.
Odoo offers the first app free to all customers, including free hosting and support. The first app includes app bundles—like the Inventory, Invoicing, and Sales bundle—as well. If your business expands and you need more applications from Odoo, then you have to pay a monthly fee for all apps that you are using, including the first fee app.
Best for free inventory tracking
Odoo offers an all-in-one inventory system that excels at inventory tracking. If your products barcodes or serial numbers, Odoo can track them easily across locations and warehouses. You can access all of your products from a single location in the app and easily set up warehouses.
Plus, Odoo will forecast quantities and automate fulfillment based on sales. That means your inventory levels are maintained automatically. And honestly, we're all for software that makes anything easier for small business owners.
Compare Odoo Inventory vs. competitors
Data as of 12/15/22. Offers and availability may vary by location and are subject to change.
* With annual billing
Unfortunately, if your business runs on Mac, you're out of luck with Odoo, which is only available for Windows download or open-source usage. Odoo does have a cloud platform, but it  requires developers and additional hosting. Sure, it makes Odoo into a full-stack platform—meaning you have complete control and own the platform—but for most businesses this is an unnecessary expense.
Also, Odoo falls a bit short compared to our favorite inventory management platforms. The pricing is fantastic, but it doesn't offer the range of features that platforms like Zoho and inFlow do. However, Odoo still offers great value, and its inventory tracking and replenishment features are top-notch.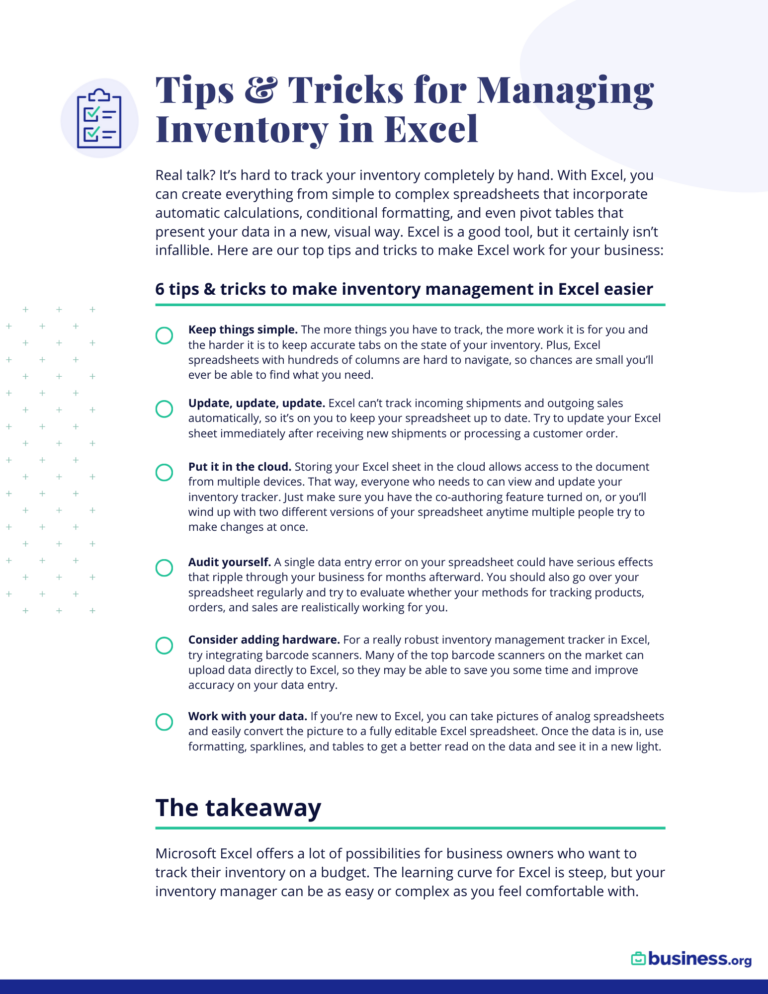 Get your free template
Keep your inventory organized, monitor shipments, and track vendor reliability with our customizable Excel inventory template and our included tips and tricks.
Odoo Inventory: Major features
Odoo Inventory is part of the Odoo family, an ERP system—or business management application. The inventory management software has some great features that set it apart from the competition—beyond its fantastic price point.
Odoo Inventory's bread and butter is inventory tracking. Truly, it can track your inventory no matter where in the world it is. Plus, it offers unique features like automatic stock replenishment, dropshipping capabilities, and a sales tab to track sales and the movement of products. (Depending on how deep you want to go on sales, you may need to invest in additional Odoo applications.)
We really love how you can access all products from a single location in the app and trace every order with serial numbers and barcodes. Odoo is really the software for tracking inventory across multiple locations and ensuring that your products get where they need to go.
In Odoo's app, you can easily set up and manage warehouses across your business. Odoo allows for multiple warehouses and locations to track inventory, and you can generate reports that detail how each warehouse is doing and what products are on hand.
In addition, Odoo allows you to set up multiple locations where you are storing your products beyond warehouses. They include:
Physical locations that are part of the warehouse.
Partner locations within a customer or vendor's warehouse.
Virtual locations where you can place lost products or products that are on their way.
Being able to track stock across multiple locations is a great feature from Odoo that you won't see in many non-warehouse-centric inventory management systems. This takes Odoo one step above the competition.
Often when an inventory management system says it includes barcode scanning and tracking, it means you have to purchase their proprietary barcode scanner. That's not true with Odoo. Odoo connects with all the best barcode scanners to allow you to scan and track products across locations.
We love barcode scanners because they make it easy to track products without punching in a long serial number each time. And Odoo helps you use barcode scanners across your business to track inventory.
As we all know: data is king. Odoo has taken that mantra to the next level with real-time customizable reporting.  You can pull up primary inventory reports at a moment's notice:
Warehouse analysis
Inventory reports
Forecasted inventory
Inventory valuation
Product moves
These reports are an important way that Odoo helps you automate your inventory without losing sleep. It's reassuring to know you can access that info at the click of a button.
Additional Odoo applications
Odoo's business management software expands beyond inventory management to include  POS, accounting, website and ecommerce, CRM, sales, and recruitment—and so many more. In fact, Odoo has 37 available apps at varying price points that you can purchase and add to your plan.
These additional applications allow small-business owners to expand their capabilities without investing in new software.
Limited platform compatibility
Odoo is an open-source software that is available for download. The problem?  It's only available to download on a select number of platforms:
Windows (Microsoft operating system)
Ubuntu (open source and Linux system)
Debian (open source and Linux operating system)
RPM (open source operating system)
Odoo is not available for Mac or Apple users. So if you've set up your business on a Mac computer, you can't use Odoo's free inventory management software. And, frankly, it's rare to find software that limits its operating system. It's not great, but it's also not a dealbreaker.
Mediocre customer reviews
When researching Odoo, we found that its customer reviews are fairly low. In fact, Odoo only gets one out of five  stars from reviews on the Better Business Bureau, but the Bureau has rated the company as 'A' (it is not an accredited business though).1
On the user review site Trustpilot, Odoo has a measly 2.2 star ranking (out of five) from 64 reviews.2 The majority of its scores are "Excellent" (59%), Trustpilot's highest ranking, but a third of the scores are considered "Bad." Most problematically, multiple business owners reported receiving invoices for Odoo systems they didn't use (or were told would be free). Many have also said they had data stolen after signing up.1,2  So although we like what Odoo offers, some customers have had poor experiences with the company.
Finally, Odoo software is only free for the first app (or bundle). If you want to add more apps after the first,  you'll deal with expensive integrations and monthly plans that increase in price with each additional user.
Honestly, if you use Odoo for inventory and love that it's free, you'll be stunned by the price increase when you add an additional app. Specifically, we don't like that Odoo retroactively charges you for the first free app if you add an additional app to your plan.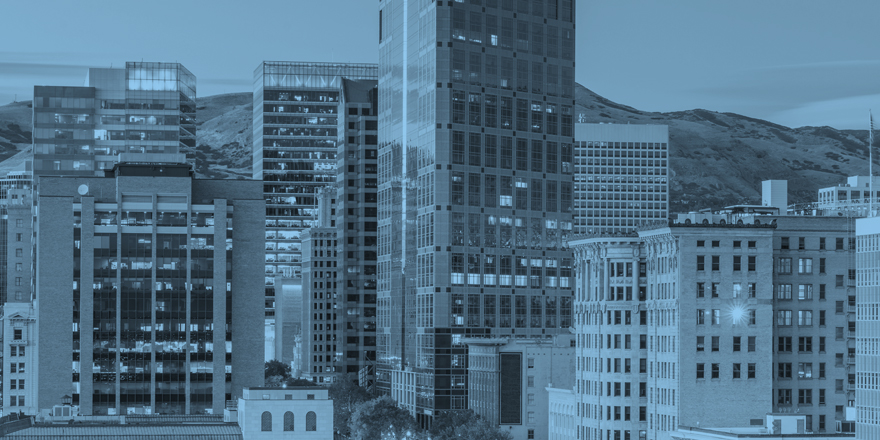 Ordoro offers everything you need to sell your products online or in person.
Get total control over your inventory
Align your business strategy with your stock management
Maintain vendor and customer relationships
Odoo Inventory is a great free inventory tracking software for businesses that use warehouses. It makes tracking stock across warehouses and locations super easy, plus you can bundle the inventory app with other Odoo apps to increase the versatility of your business. However, the added cost from extra apps may outweigh the benefit of a free inventory tracking software.
Still, if you're in the market for a system to keep your business organized, then you can't go wrong with Odoo Inventory.
If you're still looking for the right inventory management software for your business, check out our ranking of the top inventory management systems to help make your decision.
As a business management platform, Odoo lets you condense multiple apps into one system. That easy seamless integration of Odoo apps, with its open-source development, make it an appealing choice for business owners who are thinking of expansion in the future.
However, as we noted above, Odoo does not have the most stellar customer reviews. So although it is a popular software and has won many awards over the years, customers have complained about its pricing and data security policies.
What is inventory in Odoo?
Inventory in Odoo typically refers to an item that can be tracked across locations, which could include both finished goods and raw materials. To take full advantage of Odoo's inventory capabilities, inventory will also include anything that can be barcoded or have a serial number affixed. But it really is up to you and what your business needs.
What are the 4 types of inventory?
The four main types of inventory are raw materials; finished goods; transit inventory (also known as work-in-progress, or WIP inventory); and maintenance, repair, and operating inventory (also known as MRO inventory). Depending on your business type, you may have experience with one or even all of these inventory types.
We go into more detail, and discuss three more types of inventory you should know, in our exploration of inventory management systems.
For our review of Odoo Inventory, we explored the platform, checked out videos, read customer reviews, and looked at the individual pricing values for each app. We also compared Odoo to other top inventory platforms to see how its features stack up. To come up with our star ranking, we graded Odoo Inventory on its inventory platform, dashboard and UX, integrations, and pricing.
Disclaimer
At Business.org, our research is meant to offer general product and service recommendations. We don't guarantee that our suggestions will work best for each individual or business, so consider your unique needs when choosing products and services.