How to Find a Dropshipping Niche
To build the dropshipping business of your dreams, start with market research and strategic planning.
Dropshipping can be a great business for new entrepreneurs because it's easy to get started without a lot of capital or overhead costs. But this ease of entry also means there's a lot of competition. This can make it hard for your dropshipping business to stand out, build a brand, and charge premium prices to build a profitable company.
What can you do about this? Find a dropshipping niche. This means you should take some time to do research and strategic planning to target a specific, competitive area of the market. By choosing the right dropshipping niche, you can build your business's reputation, connect with the right customers, charge higher prices, and earn bigger profits.
Let's take a closer look at how to find a dropshipping niche.
Choosing a dropshipping niche table of contents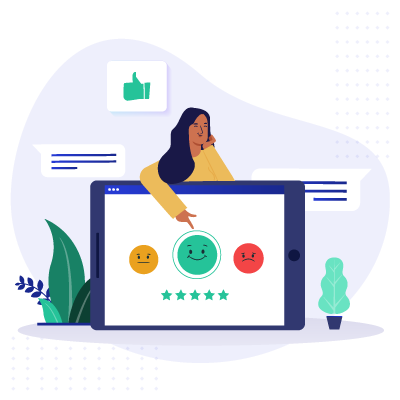 Expert Advice, Straight to Your Inbox
Gain confidence in your business future with our weekly simple solutions newsletter.
What are the most profitable dropshipping niches?
There is no one right answer for which dropshipping niche is best for your business. It depends on your interests, preferences, and areas of expertise. If there's an industry that you know well or a category of products that you love, you might be more successful as a dropshipping business owner in those special niches.
In general, though, and based on current trends, a few dropshipping niches are currently seeing strong growth and popularity:
Health products
Personal care products
Fashion and accessories
Kitchen equipment
Grocery items
Home furnishings and bedroom accessories
Office supplies
Home improvement products and tools
Photography equipment and accessories
Cell phone products and accessories
Gaming equipment and accessories
Car accessories
What do all of these niches have in common? The pandemic has changed the ways that people live and shop. People haven't been able to travel, so they're taking up new hobbies like photography. They're cooking at home more, so they want new kitchen gear. They want to look their best on video calls, so they're buying new clothes. And they want to be more comfortable at home, so they're sprucing up their living spaces.
If your dropshipping business can tap into the overall trends in consumer lifestyles—how people live, how people shop, and what people want and need in their lives today—you'll be more likely to find a profitable niche.
The best tools for finding a dropshipping niche
Google Keyword Planner is a free tool that helps you find out which search keywords are most popular right now. This gives you some insight into what people currently want to know about your business or product category. It also tells you more about the competitiveness of each keyword, which means you'll know which niche markets are already too crowded—and which ones have room to grow. 
You can use Google data to decide whether a niche is going to be profitable for your dropshipping business or to get new ideas for related niches. For example, if you're considering a dropshipping business that sells bedroom decor, you could check the search volume for "bedroom accessories," and then see the list of related keyword ideas like "cute bedroom accessories" or "bedroom accessories for guys."
Google Trends is another free tool from Google that offers data analysis and insights into how different search keywords increase or decrease in traffic over time. If your niche is getting more popular over time, that's a good sign. If your niche is declining in search results, that's a sign that people are getting less interested and less likely to buy.
You can also track Google Trends to compare a keyword's performance at different times of the year. If your product or category has seasonal demand, you can see it in Google Trends and plan your sales strategy accordingly.
Best Dropshipping Companies for Small Business
Facebook Audience Insights
The Facebook Audience Insights tool collects data from Facebook's user base and gives your business free insights into what people are interested in. Specifically, the tool shows you what consumers "like" on Facebook and gives you more details on which customer segments might be interested in purchasing from you.
You can figure out how competitive your niche is with the Moz Link Explorer tool. This free tool gives you a basic SEO analysis that will show you what it takes to rank in the top ten search results on Google for any particular keyword.
Here's how it works: find the top ranked sites for your niche keyword, scroll to the tenth-ranked site, and run an SEO analysis of the site using the Link Explorer tool. The results show how many linking root domains each site has. If you're not quite sure what that means, no worries: all you really need to know is that if the number is 0–50, that's a sign that the market is too small. If it's at 250 or more, the market is too crowded.
Honestly, it takes a lot of time and investment to break into the top ten results on Google. But if your niche is in the sweet spot of 50-150 linking root domains, that's a sign that the market is a good size—not too crowded, but popular enough to generate good customer demand.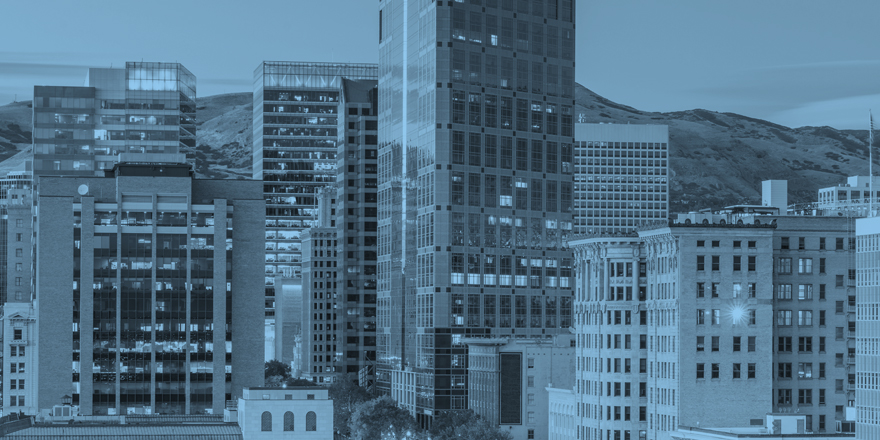 Ordoro offers everything you need to sell your products online or in person.
Get total control over your inventory
Align your business strategy with your stock management
Maintain vendor and customer relationships
Questions to ask to narrow your choice
As you get started, ask yourself these key questions to see if your chosen niche is really the best fit for your business.
Do you have a passion for the niche?
Do you love kitchen products? Are you always recommending fun new home accessories to your friends? Do you love reading about bike equipment? If the answer is "yes," this is a good sign that you can build a successful dropshipping business with this niche.
Ideally, your dropshipping niche should be based on a product, category, or lifestyle that you care about. You should be excited to research new products, read about the latest trends, and write social media posts and blog articles about the latest products you've discovered. Your enthusiasm will shine through and help boost your business.
Is the niche likely to attract repeat customers?
One crucial way to build a profitable dropshipping business is to find a base of repeat customers. That could be a passionate group of hobbyists who love to buy the latest gear for their bikes, or it could be a group of people enthusiastic about health and wellness who need to restock their nutrition products and supplements throughout the year. No matter what, you should try to find a niche that gets customers to buy from you not just once, but time and time again.
Is the niche a fad that has already peaked?
People have short attention spans. The latest pop culture fad or buzz-creating TV series might disappear tomorrow. Make sure your niche is not too vulnerable to sudden shifts in public opinion. Look for enduring trends, not short-term fads. For instance, wellness products and kitchen supplies are likely to have longer staying power than novelty T-shirts based on the latest viral video.
Is the niche too seasonal?
Use Google Trends to find a niche that has steady search traffic throughout the year, not just for a few months. Or, if you're going to build a business based on seasonal demand, be aware of it and plan for it.
For example, "weight loss" has a big spike in search demand on January 1, but it declines around Thanksgiving. It's fine to have seasonal products, but try to diversify your product base so you can keep making money every month of the year. (Alternatively, find a popular enough product that you can support your business year-round through sales made principally during one season.)
Is the niche too generic?
People who are going to shop on your ecommerce website have lots of options for where to buy products. They can go to Amazon or a big box retailer, or they can find local brick-and-mortar shops. Your store needs to give them something that they can't find locally. Your products need to be more unique than the big box retailers. And your customers need to feel like you understand their needs and care about their problems. If your niche is too generic, this can make it hard to create a distinctive customer experience. And that will hurt your profits. 
Finding a dropshipping niche is one of the most important strategic decisions you can make for your business. Finding the right niche will help you choose the right suppliers, find the right products, and design your customer experience. Get the niche right, and your business will have a bigger chance of success. 
If you're ready to launch your dropshipping business, check out our guide to starting a dropshipping site.
How to find a dropshipping niche FAQ
Which niche is good for dropshipping?
Several niches are good for dropshipping, but the best niche for you depends on your interests, preferences, skills, and expertise. Try to find a niche that you are passionate about, where you love the products and the category, and where you can find great suppliers to create a unique and memorable customer experience.
How do I find dropshipping suppliers?
There are many dropshipping supplier directories where you can find certified wholesalers who will sell products to you and handle the fulfillment. A few of the most popular supplier directories include Worldwide Brands, SaleHoo, Doba, and AliExpress.
Do you need a niche in dropshipping?
Yes. Choosing a dropshipping niche will make your business much more likely to succeed. You can't be all things to all people—choosing a niche shows your customers that you know about this specific product category and that you care about their needs.
In the world of dropshipping, it's better to be a specialist than a generalist. Finding a niche is also part of the process of building your brand, finding your target market, and building stronger relationships with customers. You're not going to be the right ecommerce website for everyone, but for the right customers, you can be the best in the world.
Disclaimer
At Business.org, our research is meant to offer general product and service recommendations. We don't guarantee that our suggestions will work best for each individual or business, so consider your unique needs when choosing products and services.