The Best Budgeting Apps of 2020
---
The year's best budgeting apps offer everything you need to develop and stick to a personal or household budget, from retirement tracking to free crash courses in household finance.
Tired of reaching the end of the month and wondering where your hard-earned cash wandered off to? You need a budgeting app.
These apps won't help you juggle your business finances—in fact, you should separate your business and personal finances immediately to avoid legal and financial trouble. But they can help you get your personal finance ducks in a row, which can make you a better business owner overall.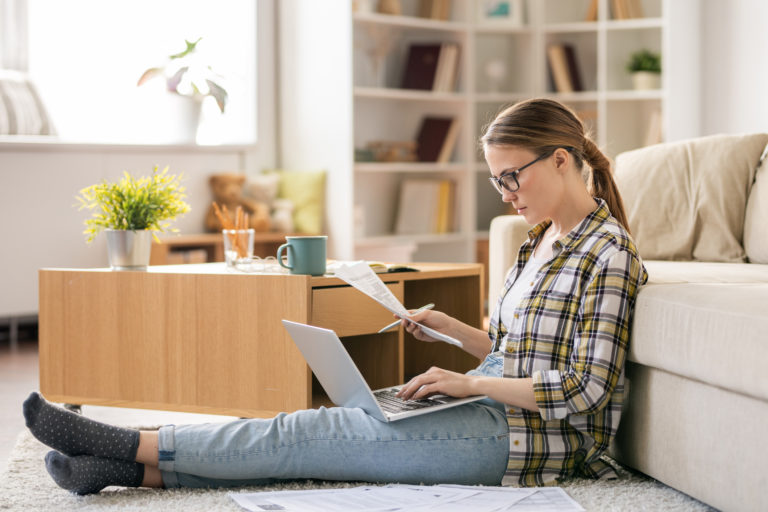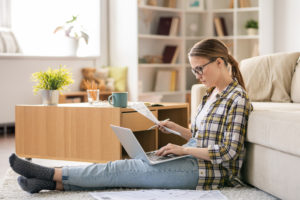 Data effective 4/20/20. At publishing time, pricing and features are current but are subject to change. Offers may not be available in all areas.

Best overall: YNAB (You Need a Budget)

YNAB (You Need a Budget)
YNAB (You Need a Budget)
YNAB's hands-on, active-learning app does more than help you set a budget—it also teaches budgeting principles that can transform the way you see your finances.
YNAB's approach to budgeting goes beyond tracking your money to see where it goes. Instead, the app actively teaches you to budget. (As the Gilmores might say, it's not an app, it's a lifestyle.)
As per YNAB's four budgeting rules (which follow zero-based budgeting principles), you should assign each dollar you earn a task, whether that's helping you buy dinner or save for a vacation. Then, you spend your dollar on that task only. In other words, you're learning to purchase intentionally and save sans spending sprees.
If it sounds a little complicated, well, you're not wrong. YNAB definitely demands a learning curve—you'll have to watch some videos and read some articles to set up your account, add your financial information, and start budgeting. But the site is intuitive and easy to navigate, and the vast user community is on hand with immediate practical advice.
Even though it costs money in a market of freebies, YNAB is still our top choice. If you like it enough to sign up, we recommend making the up-front annual payment if you can; it saves you $59 overall.
User-friendly, highly rated app
Sharing for household budgeting
$11.99 monthly cost or $84 annual cost
Up-front learning curve
Of every app on our list, YNAB has the best iPhone app score. Its easy-to-use app lets household members share budgets and goals, and its community focus extends to its learning style as well: the site hosts more than 100 live online finance workshops each week. Or if you don't have time for an entire workshop, you can learn how to budget at your own pace by working through free, video-based YNAB budgeting courses.
Now for YNAB's main drawback: unlike nearly all of its competitors, YNAB isn't free. After the 34-day free trial, you'll pay $11.99 month to month or $84 up front for a year. For what it's worth, YNAB doesn't require you to enter a credit card number when you launch the free trial; you won't be unexpectedly billed if you forget to cancel.
Best free budget app: Mint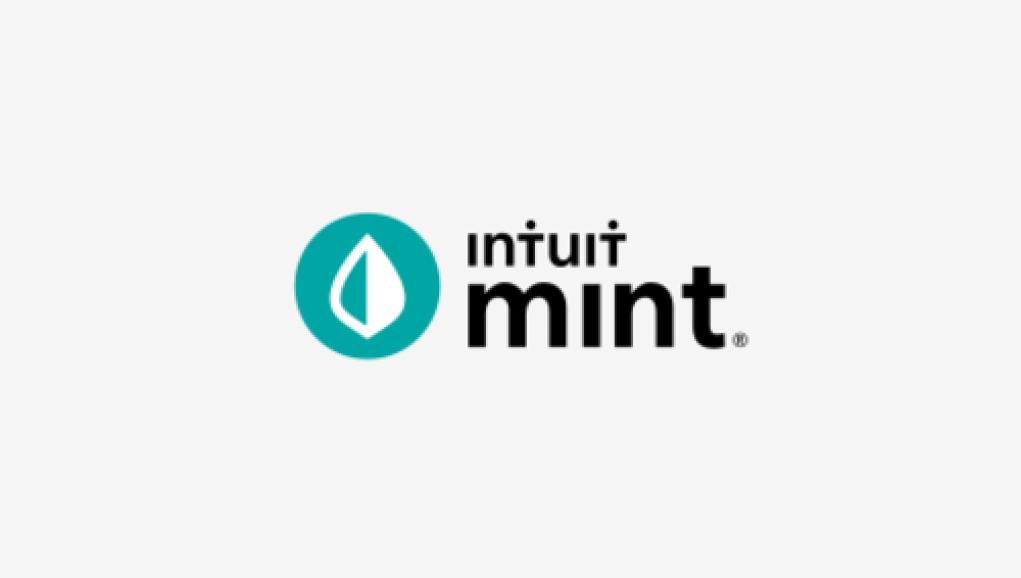 Mint
Mint
Want to set your budget on autopilot? Mint's free app includes free credit score reports and a slew of easy-to-understand graphs that help you keep tabs on spending trends.
If reading about YNAB exhausted you, you need Mint. The Intuit-owned app is completely free, and it's pretty hands-free too. Once you sync your bank account, Mint automatically assigns your transactions categories like rent or mortgage payments, car payments, or groceries. It then makes budget recommendations that you can personalize at the start of each month.
Mint's dashboard displays your credit score and at-a-glance financials to get you up to speed as soon as you log on. And like Intuit's accounting software, QuickBooks, Mint's reports are excellent. They're easy to generate, read, and understand, and they're beautifully designed too. (If you've never described a budgeting report as beautiful before, sign up for Mint. You'll get there.)
Unlimited free credit score reports
Intuitive interface
Bill reminders and low-funds notifications
Glitchy iOS and Android app
Targeted ads
Did we mention that Mint offers free unlimited credit score reports that you can check anytime without hurting your credit score? We did? Indulge us just once more, because Mint is the only budgeting app with this particular perk.
Unfortunately, Mint's sleek, well-designed app still has some serious technical kinks. Both Android and iOS users report getting kicked out of the app, being required to sign in over and over again, and having to endlessly resync their banks—all of which undercut Mint's user-friendly interface.
And it's great that Mint's free—it really is—but every free product needs a way to make money, and Mint's method is running targeted ads from its partners and showing them to you as "ways to save." Some of the products definitely can help you save over time. Others? Not so much.
Best for sharing: Goodbudget

Goodbudget
Goodbudget
Goodbudget's easy sharing and fast syncing across multiple devices makes it perfect for households that want to collaborate on building a budget.
Share a few bank accounts and savings goals with a partner? Don't want to shoulder the budgeting responsibility for your entire family? Goodbudget was built just for you.
Like YNAB, Goodbudget doesn't just track your spending. Instead, it encourages you and your budgeting bedfellows to plan for the future. Together, you'll predetermine how much money you want to spend as a household this month on, say, groceries. When you visit the grocery store, the transaction information syncs not just to your Goodbudget app but also to your other household members' devices for real-time collaboration.
Structured online courses
Debt tracking
Limited sharing with free plan
Customer service with paid plan only
Goodbudget—again, just like YNAB—doesn't throw you in the deep end and expect you to transform your financial life yourself. Instead, you and a partner can sign up for Goodbudget's online courses, which include assignments and recommended study times. If you want a taste of YNAB's structured learning time with Mint's $0 starting cost, Goodbudget is a good compromise.
If you want a taste of YNAB's structured learning time with Mint's $0 starting cost, Goodbudget is a good compromise.
Alas, Goodbudget's free plan is super limited compared to its paid plan, which starts at $7 a month. The free plan limits you to two devices and one account, so you can either share an account with a partner or manage finances yourself. With the paid plan, though, you can add unlimited accounts and devices, which means you can track your personal finances with an individual Goodbudget account and share a different account with a partner. Plus, only the paid plan includes customer service.

Simple
Simple
Simple is a banking and budgeting solution that saves for you, automatically putting money toward designated bill payments and showing how much you can safely spend.
The other apps on our list help you plan and track your spending, but they don't move and save money or pay bills for you. Simple does—because it isn't just a budgeting app. It's a bank, and a pretty good one at that.
Once you open a Simple bank account, you create categories for expenses and savings goals. You decide how much money goes toward your expenses (which are mainly bills, not things like groceries) and goals. Then Simple moves the money for you when you make a deposit.
However much is left in your account afterward is safe to spend—you can either use the debit card Simple sends you or move most of the cash back to your regular bank to spend from there. Either way, you can do whatever you want with that extra cash without breaking your budget.
All-in-one bank and budgeting amp
Fully automated budgeting
Lower-rated app than competitors
Must use the bank to have the app
Simple is the most hands-off, fully automated budgeting app you can find. After you set up the account and determine what percentage of your cash should go toward bills and savings, Simple takes care of the rest.
Unfortunately, Simple's app just doesn't stack up to its competitors—probably because it's trying to do too much. A budgeting app on its own is hard enough to wrangle, and so is a banking app. Trying to run both functions at once on the same app makes for a busy user interface and a few technical problems. Plus, using a new bank and opening an entirely new account might feel like overkill for a lot of budgeters.
Best for investing: Personal Capital

Personal Capital
Personal Capital
Want to budget and track your personal worth, retirement goals, and investments? Personal Capital's free app gives you the tools to start.
If you're happy with your monthly budgeting habits but want to better prepare for the future—we're talking about decades down the road—Personal Capital is your app. (Note that we're talking about Personal Capital's free mobile app, not its more expensive, better-known investment services, though we'll touch on those below.)
While Personal Capital will happily help you budget month to month, you'll get the most out of the app by using it for long-term financial planning. For instance, Personal Capital charts factors like these to help you plan for retirement:
Social Security
Personal savings
Bucket-list goals like international trips
Investment portfolios
The app tracks your net worth too, which gives you a wide-angle view of your current financial standing so you can determine where you want to be years from now.
Long-term retirement planning
DIY investment tools
Expensive investment plans
Glitchy Android app with limited budgeting features
Retirement is a complicated, frightening concept—but it gets a lot less scary and feels a lot more doable with Personal Capital. The app is user-friendly and easy to scan, but the way the program breaks down retirement with useful charts and simple, human language is easily its best feature.
But here's the thing. While Personal Capital's free app is definitely helpful for budgeting, the company's main focus is on investing. And while its DIY investment tools are handy, you'll get the most value out of the product by signing up for more in-depth investment counseling. Unfortunately, these plans are for high rollers only: there's a $100,000 minimum initial investment requirement.
Find Your Money—and Keep More of It
With plans starting at $15 a month, FreshBooks is well-suited for freelancers, solopreneurs, and small-business owners alike.
Track time and expenses
Create custom invoices
Accept online payments
Get Started
Still feeling pretty meh about the whole budgeting thing? Here are five more apps that could spark your interest.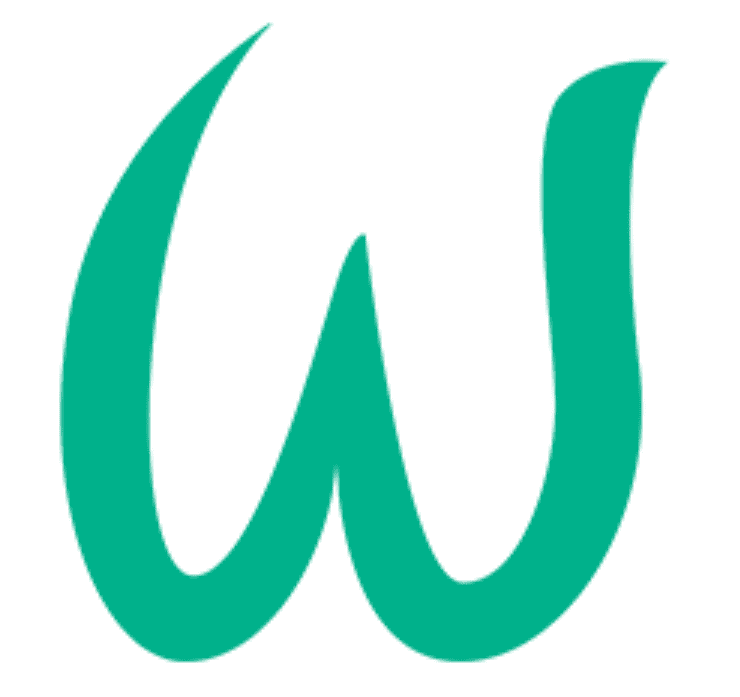 Wally
Wally
Wally streamlines budgeting with digestible graphics, a fast setup, and receipt capturing for thorough expense tracking.
If you're not into uphill learning, new bank accounts, and investment portfolios, Wally's simplicity should suit you nicely. The interface is cute and colorful, which helps make budgeting more engaging. You can sync the app with your financial institutions for fast transaction categorization or, if you're a hands-on, detail-oriented budgeter, upload receipts on the go for Wally to categorize for you.
Wally's simplicity is great, but it's also a key drawback. Most of our other recommended apps have a desktop version, but Wally's an app only—so if you hate mobile banking, be prepared to hate Wally too.
Best for proactive savings: Clarity Money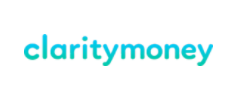 Clarity Money
Clarity Money
Want some extra help finding places to save? Clarity Money highlights recurring expenses and suggests subscriptions to cut back on.
Tired of finding ways to save all on your lonesome? Clarity Money doesn't just track your expenses and spending habits. It also flags recurring subscriptions to make sure you aren't paying for anything you don't actually use—like that premium channel subscription you promised you'd actually watch this time.
Heads up: Clarity Money is owned by Goldman Sachs, an investment banking firm, so you should expect to see loads of Goldman Sachs references (and even some gentle nudges toward opening an account). Again, just like Mint's targeted ads, that's not a deal breaker, but it is something to be aware of so you can sign up with both eyes open.
Best customization: EveryDollar
EveryDollar
EveryDollar
EveryDollar's clear, high-quality graphics and simple, easy-to-read design make it a streamlined budgeting tool. However, it works best for hands-on budgeters who don't mind tracking and categorizing expenses by hand.
EveryDollar is financial guru Dave Ramsey's financial management app, and it follows a technique similar to YNAB's. At the start of the month, you'll list how much you expect to make and then give each dollar a job, like paying the mortgage or saving for a trip. The app is intuitive and convenient, which is especially good considering you have to enter and categorize each financial transaction yourself—unless you upgrade to the paid EveryDollar Plus plan, which costs $129.99 a year and allows for automatic bank syncing.
Best customer service: CountAbout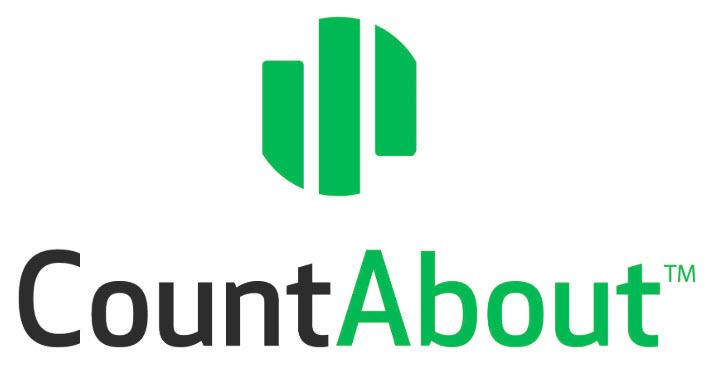 CountAbout
CountAbout
Dissatisfied with Mint? CountAbout imports data from Mint and Quicken and adds a few small-business features, like invoicing, but expect to pay a lot more.
CountAbout's main selling point is that it easily imports data from Mint. Since the app costs a small fee—just under $10 for a full year—you don't have to deal with disruptive ads and you get customer service via email, which most free providers lack.
However, even though CountAbout charges you, its app is somehow glitchier and clunkier than Mint's. Plus, CountAbout's small-business invoicing feature costs up to $60 a year, which doesn't make a lot of sense given that free invoicing apps are a whole thing.
Best investment alternative: Albert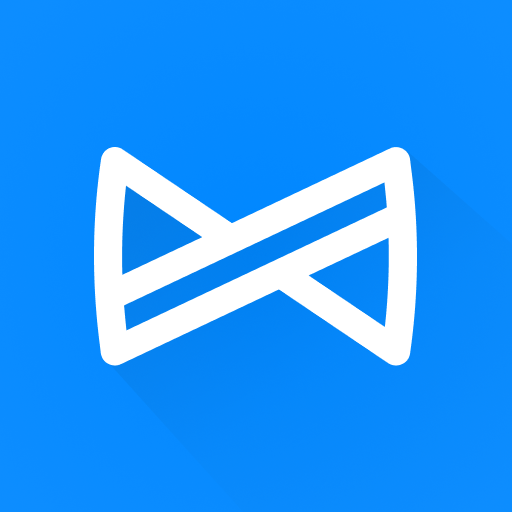 Albert
Albert
Albert helps you build a first-time investment portfolio from the ground up, starting with as little as $1 to invest.
Remember the good old days of Ask Jeeves? So does Albert, your bowtie-clad budget-management assistant, er, app. Albert's interface is lovely and welcoming, and if you're interested in kicking off your own investment portfolio, Albert will help you get started with an initial investment of just $1.
We have a few hang-ups about Albert, though. Most notably, the app can give you a paycheck advance up to $100. The site claims there won't be a credit check or interest fee, but paycheck advances are pretty sketchy, and we don't like that a budgeting app pairs itself with the service.
Budgeting app FAQ
What are the best free budgeting apps?
Mint is our favorite free budget app. It offers a lot at no cost, including automatic bank syncing and budget categorization. If you want a good money management app other than the uber-popular Mint, though, you have a big pool to choose from: most budgeting apps are free (YNAB is the notable exception).
How safe are budgeting apps?
Pretty safe, depending on the app. Budgeting app companies know that sharing your banking information with a third party is a trust exercise, so they go out of their way to emphasize security. But before you sign up for a budgeting app and start syncing your bank accounts, check for a security section on the app's website. Any financial app worth its salt should explain how it protects your data.
Before you sign up for a budgeting app and start syncing your bank accounts, check for a security section on the app's website. Any financial app worth its salt should explain how it protects your data.
YNAB is a good example of what to look for in a secure app. Its site infrastructure relies on Heroku, Amazon Web Service's cloud-based platform. YNAB employees can't access any of your financial information, even during customer service calls. And the company doesn't hang on to your data after you delete your account.
Which is better, YNAB or Mint?
The best money management app for you depends on what you want. Are you interested in long-term financial planning, hands-on budgeting, and in-depth fiscal learning? Try YNAB. Do you prefer a hands-off approach and an app that basically runs your budget for you? Mint is a better pick for you.
And YNAB costs while Mint doesn't, so if you don't want to budget for budgeting help, Mint's the better option. If you're not sure which personal finance app you want, try both providers risk-free to find out if the cost is worth it for you.
The takeaway
If user reviews are to be believed, choosing the right budgeting app turns financial planning from a chore to . . . well, not exactly a delight, but at least an interesting part of your month. Even better, learning to budget in your personal life can make you a more financially conscious business owner.
All the personal finance apps on our list are either free or offer free trials, so don't be afraid to try one (or more) on for size.
Interested in budgeting for your business, not just your personal finances? Our piece on bookkeeping tips for small-business owners can help.
Disclaimer
At Business.org, our research is meant to offer general product and service recommendations. We don't guarantee that our suggestions will work best for each individual or business, so consider your unique needs when choosing products and services.