20 Small Town Business Ideas To Meet Your Community's Needs
From fitness studios to food trucks, small town businesses can help communities thrive and grow.
Small towns provide a unique opportunity for business owners. They often offer lower costs, less competition and a tight-knit community that can help spread the word about a new company with minimal marketing efforts.
Of course, every small town is different. Just because a business thrives in one community doesn't mean it will turn a profit in another.
It's critical to do your research and understand your target audience before starting any business. With a limited population, you need to ensure your company can generate enough consistent revenue to make your new venture worthwhile.
Here are 20 small town business ideas to get you started.
Small town business ideas to meet your community's needs
A cozy coffee shop can be a hub of community in a small town, providing a warm atmosphere for people to gather and catch up.
Running a coffee shop requires long hours and hard work. You'll need to invest in lots of equipment, including high-quality coffee machines, grinders and brewing equipment. You'll also need well-trained staff who make your customers feel welcomed. A good location that's easily accessible to morning commuters is also key.
A classic ice cream shop can bring joy to people of all ages. During the summer, your ice cream shop can become the go-to destination for customers looking to beat the heat.
If you're located in a cold climate, you can operate the business on a seasonal basis or expand to offer non-frozen items like soup and sandwiches to keep customers coming back all year long.
With fewer big-box stores, a hardware store can fill a crucial need for the community. While hardware stores require a significant investment in inventory and infrastructure, you can start small and grow over time.
Small towns are often rich in history, and an antique shop can tap into that nostalgia. Antique stores can thrive in downtown areas — especially if your community attracts tourists — and support other small business owners by renting out booth space.
Small towns may not have the same fitness options as big cities, which could help your new business thrive.
If you focus on offering classes like yoga and pilates, you'll save tons of money on expensive gym equipment. You'll need to pay for trained instructors, but otherwise, you can control costs.
For example, if you open a yoga studio and charge $10 a class, you can bring in $300 for a single one-hour class with 30 students. Running several classes a day can help make your fitness studio profitable in no time.
Are you a walking encyclopedia about your town's history and architecture? If no one is offering tours of notable landmarks or regional attractions to tourists, you could have a corner on the market.
The best part? There's hardly any overhead or startup costs, save marketing expenses. You can put your knowledge of the area to good use — and spin up a profitable business at the same time.
Best Inventory Management Software
Love to bake? Starting a bakery might sound like a dream, but with hard work and the right business plan, you can make it a reality. You'll need to identify where your bakery can fill a need in your small town. For example, you could become the first wedding cake baker in the county who offers delivery.
You can start a bakery business at home and expand to a retail location over time. You'll need to familiarize yourself with food handling permits and regulations in your state and invest in some industrial-grade baking equipment before you get started.
If you love kids and have experience in education or child care, opening a day care can be a rewarding experience.
Parents in small towns often struggle to find quality child care, and a day care that offers a safe and nurturing environment can be a real lifesaver.
You can offer part-time care after school or a nursery for babies and infants. You can operate the business out of your home, and child care is a service that's always in demand. Just be aware that you'll need to get an operating license and state regulations may limit how many children you can watch.
Food trucks can help fill demand in small towns where dining options are limited. Food trucks are also more cost effective than operating a full brick-and-mortar restaurant.
You can partner with breweries or wineries, and become a staple at local events like farmers markets. You can also make your food truck available for private events, like weddings and birthday parties. News spreads quickly in small towns, so it won't take long for your food truck company to attract a following.
Many small towns are short on lodging options for out-of-town visitors. While opening a hotel or motel requires millions of dollars, a quaint bed and breakfast can fill a need in the local market with fewer startup costs.
That's not to say operating a bed and breakfast is a walk in the park. You'll need to manage reservations, clean rooms and invest in basic guest amenities, like fresh linens. You'll also need to comply with local laws and regulations.
Small towns often have limited shopping options, so a well-run thrift store can be a treasure trove for bargain hunters.
You can source your inventory from local donations, yard sales and even online marketplaces to keep costs low.
Best POS Systems for Small Businesses
People are busier than ever and a cleaning service can tap into that market.
You don't need a degree or a physical storefront to operate this business, which can help you keep overhead costs low. You can offer a range of services, from basic cleaning to deep cleaning, and even organizing services.
Maybe your small town has a lot of older residents. Marketing your business to seniors who have limited mobility could help you build a loyal customer base.
Auto repair is always in demand, especially in small towns where people rely on their vehicles to get around. When someone's car breaks down or starts experiencing issues, they may not be able to drive it all the way to a bigger city to get it serviced. That's where a small town auto repair shop can shine.
A gas station can be one of the few essential services that residents and visitors need on a regular basis. As a result, gas stations can generate consistent demand, even in an economic downturn.
Getting started is costly but a gas station can also operate a convenience store or car wash, generating additional revenue.
Some small towns have more gas stations than nearly any other business. But if there's a lack of competition or a vacant gas station for sale, opening a shop could be a smart move.
People need their lawns mowed and many are willing to pay for it. Lawn care services are a great scalable business: You can start small with a few clients, offering basic lawn care services, like mowing, raking leaves and trimming hedges.
Over time, you can grow your business to fit the needs of your small town residents. You might offer pest control, landscaping or tree removal services if there's a lack of local competition in the area. To stay profitable all year in colder climates, you could include snow removal and shoveling services.
16. Hair salon or barber shop
People need multiple haircuts a year, which is a huge money making opportunity. Hair salons can also serve as a hub for the community, and customers will appreciate having a local stylist who knows their preferences.
Real estate can be cheaper in small towns, so if you've always dreamed of opening your own hair studio or barber shop, a rural location could help you save money on rent. As an owner, you could rent space to other stylists too.
With good management and a solid marketing strategy, a hair salon can be a successful small town business.
Best Small-Business Loans
Towing services are essential, especially in areas where people rely on cars as their primary mode of transportation. In a small town, there may not be many options for towing services, which can supply you with a steady stream of customers.
You can expand your business with other services, such as jump-starting dead batteries, unlocking cars and changing flat tires. Each service you add can boost revenue for your small town business.
Of course, you'll need some automotive experience and startup money to buy a tow truck (think $75,000 to $150,000). You'll also need to hire staff who are knowledgeable about the equipment. But with the right people and tools in place, operating a towing service can be a great way to make money.
18. IT and computer services
Are you good with technology? With more people working remotely, providing IT services in people's homes can make your business a valuable addition to the community.
Alternatively, you could open a small storefront for computer or cell phone repair. When someone's cell phone or computer stops working, they often turn to the closest repair shop to get it serviced as quickly as possible.
You'll need to effectively market your business to help get the word out. But once you build your reputation as a tech wizard, it's only a matter of time before jobs start rolling in.
From weddings to professional headshots to high school graduation photoshoots, a trusted and experienced photographer can make great money in a small town.
If you're passionate about photography, you likely already have the equipment and editing software you need to get started. Building relationships is key since a bulk of your business will likely come from referrals and word of mouth.
Other than the initial cost of buying a few tanning beds and renting a small location, a tanning salon has very few overhead costs. At $1,500 to $3,000 a piece, you could purchase four tanning beds for less than $12,000, which is much less expensive than opening other types of stores, such as a restaurant or even a hair salon. You can charge customers for a monthly subscription or a one-time fee.
You'll need to research the demand in your small town first. Women frequent tanning salons more than men, so finding ways to advertise to this demographic is important. You might consider offering a discount or incentive to stylists at hair and nail salons who help send clients your way.
Picking the right small town business idea
Small communities offer a lot of opportunities for entrepreneurs, but don't let that small-town charm blindside you.
Here are some tips to keep in mind when starting a small town business.
Conduct market research: Identify any gaps in the market that your business can fill. Get a pulse on what the community needs and is willing to pay for by speaking with residents, local business owners and other leaders in town.
Develop a business plan: A business plan outlines your goals and strategies. It should also include information on your target market, competition, marketing strategy and financial projections. A business plan is also required if you need to secure funding from lenders and investors.
Understand your competition: Ideally, you want to be the only business in town that offers a particular product or service. If other businesses exist, you need to determine if your idea is truly unique enough to attract the steady customer base needed to ensure long-term growth. People tend to be loyal to what they know, so if you open a new business, you'll need to gain people's trust and build your reputation.
Secure funding: Some businesses are cheaper to launch than others. If your business requires a physical storefront or multiple employees, you'll likely need funding from outside sources, such as a small business loan. Carefully research how much it will cost to start your business, then identify funding options with low interest rates. A one-stop shop — like Lendio or Nav — can help you sort through your options all in one place.
Best Website Builders for Small Business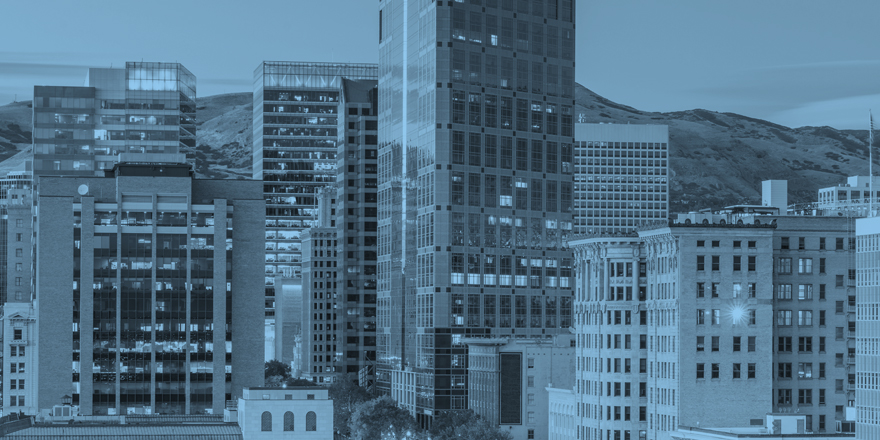 Build your custom site today
Customize your website with an easy-to-use site builder that'll make your brand look professional and polished in no time.
Resources for small town business owners
Starting a small town business can feel intimidating, especially if this is your first company. Connecting with the right resources can make the difference between struggling and thriving in your community.
Your local chamber of commerce
Getting involved with other small business owners is a great way to stay abreast of changes in the community, and it can be a valuable resource for growing your company.
Chambers of commerce can also provide access to mentorship programs, business directories and marketing opportunities.
You can find contact information for your local chamber of commerce online.
SCORE is a volunteer nonprofit organization supported by the U.S. Small Business Administration that connects business owners with mentors from similar fields for free.
The organization provides in-person mentoring at more than 230 local chapters as well as remote mentoring via email, phone and video.
U.S. Small Business Administration
The U.S. Small Business Administration is a federal agency that provides support and resources to small businesses. They offer business counseling, training, education and access to financing.
The SBA also has a network of local offices and resource partners, including Small Business Development Centers, which provide free or low-cost assistance to small businesses.
Networking can be a great way to find new clients, develop professional relationships and promote your business.
In a small town, networking events may be more informal, such as a weekly meetup of business owners at the local coffee shop.
But don't be afraid to network outside your immediate community. Getting perspectives from businesses outside your small town can help you grow.
Make sure to bring business cards and other marketing materials to hand out, and be prepared to talk about your business and what makes it unique.
PRO TIP: You don't need to be a social butterfly to thrive at networking events. Here's how to network for introverts.
Rachel Christian is a Certified Educator in Personal Finance and a senior writer at The Penny Hoarder. She focuses on retirement, small businesses, investing and taxes.