We examined Lightspeed in detail by looking for essential features and top small business use cases. We also analyzed user review data to confirm our research and findings.
Lightspeed is one of the best point-of-sale systems on the market today. Not only does it have all the essential features we've come to expect from modern POS providers, it lets you take those features around the globe.
But you don't have to take them around the globe if you don't want to. Wherever you decide to use Lightspeed, it will provide a top-quality POS experience. And we're not the only ones saying this. Almost all users online are saying it as well.
Lightspeed plans and pricing
| | | | |
| --- | --- | --- | --- |
| Plans | Monthly fee | Processing costs | See Plans |
| Restaurant POS | Starting at $59.00 | 2.6% + $0.10 | Get Started |
| Retail POS: Lean | $69.00 | 2.6% + $0.10 | Get Started |
| Retail POS: Standard | $119.00 | 2.6% + $0.10 | Get Started |
| Retail POS: Advanced | $199.00 | 2.6% + $0.10 | Get Started |
| Golf POS | Pricing by quote | Pricing by quote | Get Started |
Data effective 11/16/21. At publishing time, pricing and offerings are current but subject to change. Offers may not be available in all areas.
Lightspeed has three business pricing categories:
Restaurant
Retail
Golf
Each has its own pricing structure. With restaurant POS pricing, your base cost is $59 per month with each additional register costing $34 per month. Additionally, you can add either standard ($12 per month) or premium ($39 per month) add-ons to your point-of-sale system.
With retail POS pricing, you have the three standard plans listed above with each additional register costing $29 per month. Each plan comes with different features that will be spelled out below:
Finally, with golf POS pricing there is no standard rate. Each golf course will be assessed individually and pricing will be determined.
This brand is best for worldwide POS
Lightspeed is amazing for worldwide POS as it works in over 100 countries. That said, you don't have to be a worldwide business for Lightspeed to be a great option for you. But, for businesses that do need a unified system to run operations across the globe, there's nothing quite like Lightspeed.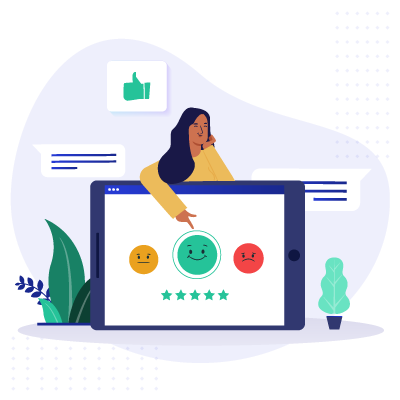 Expert Advice, Straight to Your Inbox
Gain confidence in your business future with our weekly simple solutions newsletter.
Compliant in over 100 countries
Specific features for over 25 business types
Overwhelmingly positive user reviews online
Restaurant pricing could be improved
No Quickbooks integration
The fact that Lightspeed can be used in over 100 countries is astonishing. There are so many factors that make international payment processing tricky. So tricky that, until recently, it was almost impossible to process payments using the same POS system in multiple countries.
It's also quite nice that Lightspeed has designed its services around specific types of businesses. We'll go into more detail later on what those businesses are, but Lightspeed's focus on said industries gives it a competitive advantage over providers that are going for a more general audience.
Finally, it's a relief to know that almost all Lightspeed users have good things to say about the service. Many extol its easy-to-use interface and reliable hardware. That makes it easy for us to recommend Lightspeed to you as a top-tier POS provider.
We don't love the way Lightspeed has structured its restaurant pricing. While it's nice to only pay for the add-ons you use, it would be nice if they spelled out some kind of deal for customers based on the number of add-ons they purchase.
If your first add-on is $10, your next one could be $8 then $6 and so on. That would make the service more affordable and desirable than it already is.
Probably the biggest disappointment with Lightspeed, however, is the fact that it hasn't created a good Quickbooks integration. Although there are third-party integrations available, none are well-liked. So, if you're currently using Quickbooks, you may have to jump through a few hoops or change accounting providers if you decide to go with Lightspeed.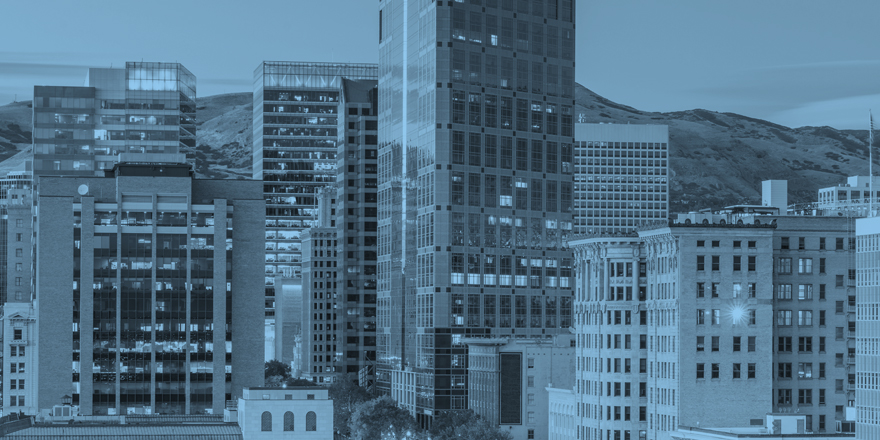 Ready for a better point-of-sale system?
Square is the best free point-of-sale system on the market. From invoicing to inventory tracking, Square gives you all the features you need to boost your POS experience.
Lightspeed has some amazing features that set it apart from the competition. In this section we'll dive into what those features are and what makes them useful for your small business.
Specific features for over 25 industries
Lightspeed has designed services for a few different business types in three categories:
| | | | |
| --- | --- | --- | --- |
| Category | Retail | Restaurant | Golf |
| Business types supported | Apparel, bike, CBD, electronics, gift store, health, home decor, jewelry, liquor, pet, sporting goods, toys, vape, and more | Bar, cafe, full service, hotel, quick service, and more | Multicourse, municipal, private, public, resorts, semiprivate, and more |
Being able to get features for these specific types of business is a luxury. While there are POS systems that cater to businesses with even more specificity, Lightspeed walks the line of being both personalized and reaching a lot of different business types.
This is great because what Lightspeed has to offer is something we'd recommend to any business that can use the service.
Lightspeed is a great solution for retailers. There's so much it can do to help simplify and automate your retail process. Let's take a look at some of the things Lightspeed can do:
Omnichannel selling. Sell stock from multiple locations online. Either direct customers to stores with desired inventory or let them order from you online.
Appointment booking. Take appointments over the phone or online then automatically send confirmation emails to reduce no-shows.
Google My Business management. Earn Google's top spot online by managing ads with Lightspeed.
Gift card service. Offer gift cards that work online and in-store without having to pay extra fees or go through third-party partners.
Inventory management. Manage inventory for multiple suppliers, locations, and product catalogs at the same time.
Omnichannel rewards. Boost customer loyalty no matter where your customers shop with a loyalty program that works both online and in store.
Offer subscriptions. Lightspeed makes it easy to set up a subscription service online.
Retail reporting. Lightspeed offers over 50 different built-in retail reports.
All right, that's a lot of features to take in, but what Lightspeed is helping you accomplish is quite simple. It's making it easier than ever to own and operate an omnichannel retail hustle.  
Lightspeed also offers some pretty detailed restaurant features. So let's take a look at all the ways it can automate and simplify your restaurant empire:
Order and pay at table. Customers can order and pay on their phones, minimizing physical contact and giving them the flexibility to order and pay when it's most convenient. Customers can also order on their phones for pickup, dine-in, and delivery.
Table management. Easily open tabs, split checks, and manage customer payments.
Floor plan management. Move tables with ease and in accordance with distancing guidelines on your digital table manager. You can also easily make last-minute reservations.
Digital order integration. Take orders from apps like UberEats and Doordash to serve as many customers as possible. Then leverage reporting tools to see if said integrations are benefitting your business.
Take reservations online. Allow customers to easily reserve a table online, saving them the trouble of calling and your employees the hassle of answering the phone to take reservations during busy hours.
Manage multiple locations. Generate multi location reports and edit menus for all locations from one central software.
Lightspeed helps your restaurant adjust to modern needs and lets customers access you in their preferred way, whether that's online, in-person, or over the phone.
Lightspeed's final and most interesting bevy of features comes in the form of golf course management tools. If you own or are planning to own a golf course, it's worth giving Lightspeed a look. It has some pretty unique features:
Tee sheet management. You can manage any course setup from 9 to 54 holes in addition to supporting play types like shotguns, crossovers and front/back nines. You can also easily reorganize tee times in just a few clicks.
Pro shop POS. Remember above when we spelled out all the awesome ways Lightspeed can manage and simplify your retail process? The same is true for your pro shop. And, best of all, your pro shop sales data is perfectly synchronized with your golf course POS.
Restaurant POS. Also, if your golf course also has a restaurant, all of Lightspeed's restaurant tools are available to you as well. Plus, both restaurant and golf POS systems are integrated so you can follow your customers all the way from tee time to dinner time.
Online pro shop. Do you want to give customers even more ways to buy gear from your pro shop? Then simply put it online using Lightspeed's shop builder.
Lightspeed is one of the most powerful and popular golf management platforms. If you own a course, there's nothing that can offer you a more all-encompassing set of functionalities to keep your tee times on track, your pro shop selling merchandise, and your restaurant cooking meals.
Yes, Lightspeed is a reliable POS system. In fact, many reviews online praise Lightspeed for its reliability and easy-to-use software. Users love Lightspeed, and so do we.
Is Lightspeed a good POS system?
Yes, Lightspeed is one of the top POS systems on the market today. We have featured it as one of the top picks in our best POS systems article. It's a POS system that brings modern functionality at a great price and without becoming bloated or confusing.
How does Lightspeed POS compare on costs?
Lightspeed is more expensive than one of its top competitors, Square. That said, Lightspeed brings a lot of expertise and functionality that Square doesn't have. Lightspeed's golf management tools and worldwide compliance make it a truly standout POS system.
Best POS Systems for Small Businesses
Lightspeed should be at the top of your list of POS systems to check out. It's one of the best POS systems we've ever reviewed and has a proven track record among its users. If your business fits in the retail, restaurant, or golf categories, we highly recommend giving Lightspeed a try.
If you're still looking to compare your options, you may want to take a look at our top POS picks for 2023.
We examined Lightspeed by looking for essential POS features needed in all modern systems. We also compared its pricing to other top providers on the market. We did an in-depth analysis examining the specific use cases Lightspeed addresses as a POS system and determined whether it measured up to other brands. Finally, we examined third-party user and professional reviews to confirm and validate our research.
Disclaimer
At Business.org, our research is meant to offer general product and service recommendations. We don't guarantee that our suggestions will work best for each individual or business, so consider your unique needs when choosing products and services.