5 Best Instant Messaging Services for Small Business Project Collaboration
---
For small businesses and startups, instant messaging services are important for project collaboration and communication, especially when you are working with freelancers, remote employees, traveling clients, or on projects that need immediate attention.
Unlimited storage and groups
Easy to use video calling
Learn More
Last Updated: More than 6 months
Social distancing in response to COVID-19 has caused many business owners to start managing from home. It's not easy to take your existing infrastructure of employees and processes and recalibrate them to be just as efficient in a work-from-home environment. Since you and your employees are not together in the office, it's more necessary than ever to have a powerful communication platform. Instant messaging software can help you stay in touch with your employees throughout the day. We've updated our recommendations to include software that gives you all the features you need to make running a business from home more feasible.
An instant messaging service should enable quick problem-solving, allow users to share information, and send large files in real time.
They should also be user-friendly and provide a variety of functions, such as video chat and even conference calling options. In fact, we recommend choosing an option that provides a videoconferencing solution, regardless of your business size.
Here are the top five free instant messaging applications for small businesses that won't set you back financially.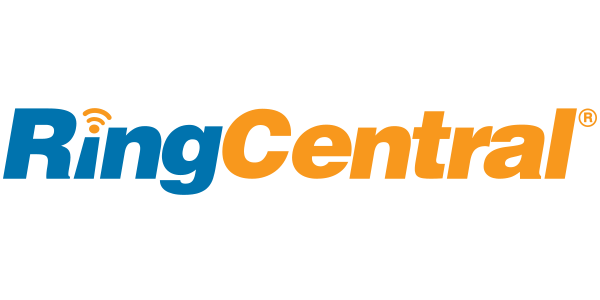 RingCentral
Best Overall
RingCentral offers a very powerful instant messaging platform called Glip. Glip is designed around the needs of businesses. It has built-in integrations with popular business tools like Google Drive and Dropbox. Glip also offers task management, text groups, video meetings, and unlimited storage space. Best of all, it offers these features and functionality for free.
That's right, for a whopping $0 a month per user, you'll get unlimited chat, unlimited storage, unlimited guest users, unlimited teams, and 500 total minutes of shared video. Glip also has a paid plan that costs $5 per user. This plan gives each user 1,000 minutes of video calling and video conferencing per month.
Glip's task management tools are great for keeping track of your employee's progress, making Glip an exceptionally powerful tool for managing remote workers and helping them to feel more integrated and connected with your company.

Google Hangouts
With the reputable name of Google, it's easy to see why Hangouts is one of the top apps for instant messaging. It requires a Gmail account but works the same with Android and Apple mobile devices and computers.
Because it's easy and free to set up through Gmail, which many of your employees might already use, Hangouts requires virtually no installation.
Much like the former IM service, Google Talk, users can see when people are online and when they've read your messages. One big difference is that it's more akin to text messaging, in that the conversation won't end if you're offline; the message will be waiting for you when you return, much like a text.
Consider an instant messaging platform with video conferencing capabilities

Adium
Adium is an open-source instant messaging system for Mac OS X, so if any of your remote employees or clients are PC users, this would not be the best service for your business. However, this chat client is a favorite among Mac users for its simple interface.
It is a multi-protocol chat client, so it conveniently supports Google Hangouts Skype, WhatsApp, AIM, and some other services, allowing you to chat with coworkers, no matter what service they're using. Adium also provides complete address book integration and combined contacts, so each name represents the person instead of individual accounts.

Spark
Spark is designed specifically for business use and works great with small companies. Configured to allow businesses to link it to their servers, Spark enables employees to access it with their company passwords and IDs as they would their email, so it offers a little more security and privacy. It's also fast and runs smoothly, without interfering with other programs that might be open on your computer.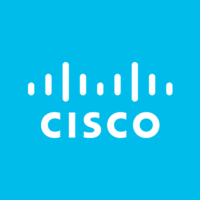 Cisco Jabber
Jabber was acquired by Cisco in 2008, and it was eventually integrated into Cisco's unified communications services, creating Cisco Jabber. Cisco Jabber can be downloaded for free through Apple's App Store or GooglePlay. So it works on any Android or Apple mobile device, as well as Mac or Windows computers, making it easy for your employees to stay in touch no matter where they are or how they work.
The takeaway
When comparing instant messaging services, make sure the one you want has all the features you require for your small business and fits with the devices and computers you're using. Your preferences for open-source software or a name brand is up to you. All these applications are customizable for your business, easy to use, and allow for effective communication between employees and with clients and customers.