Best Videoconferencing Software 2020
---
We've reviewed the top five videoconferencing and chat solutions for small businesses so you can more easily organize, direct, and support your remote employees and business partners.
Last Updated: More than 6 months
Social distancing in response to COVID-19 is taking entrepreneurs out of the office and into the home. This shift has been difficult as small-business owners struggle to stay in contact with their employees and keep their business processes intact. Being able to have face-to-face interactions with your employees during the quarantine is crucial for making this unusual time feel more like business as usual. We've updated our recommendations to include software that gives you all the features you need to make running a business from home more feasible.
Small businesses are becoming more and more reliant on telecommuting employees and contractors, making remote team communication and collaboration an absolute must. Modern innovations in videoconferencing and chat software make it easier than ever to involve your freelancers and remote employees in the day-to-day function of your business.
But a lot of businesses are unaware of just how much a fully featured videoconferencing solution can greatly impact their productivity and efficiency, so we've picked five of the most versatile and useful videoconferencing solutions whose features are specifically applicable to small-business owners of today.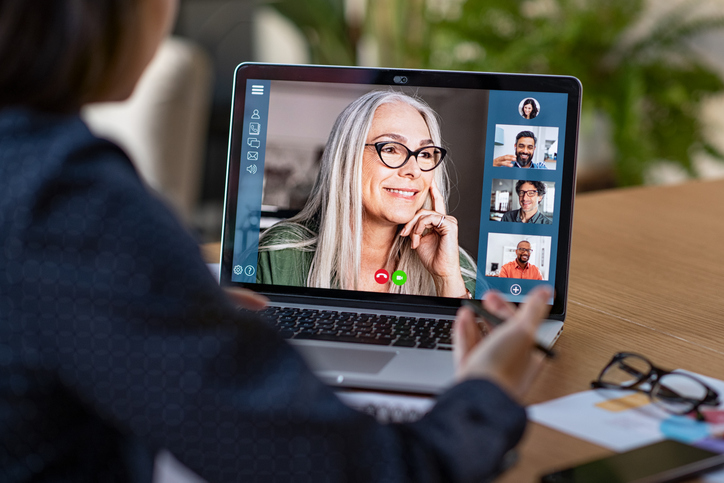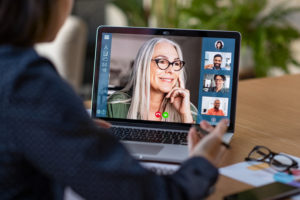 RingCentral Office: Best overall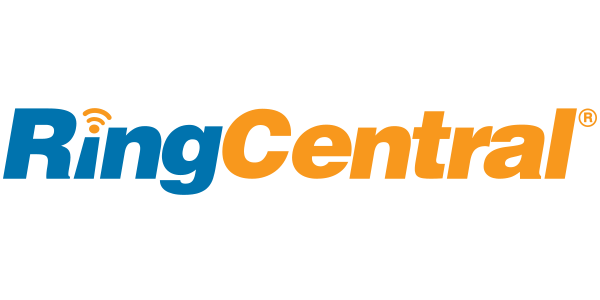 RingCentral
Best Overall
RingCentral is a game-changing suite of communication tools that covers all your bases.
Price: $29.99–$59.99/user/mo.
Let's start with a list of just a few products RingCentral offers in their all-in-one packages:
Powerful messaging platform
Integrated videoconferencing with screen sharing
Cloud phone system
Online faxing solution
Despite being one of the more expensive conferencing options, RingCentral offers everything you need to create an integrated remote office. Best of all, their array of products works on all your devices—smartphones, tablets, and laptops.
And if you don't need every single product listed above, RingCentral offers many of its services à la carte. But you may just want to switch over to RingCentral's full set of offerings because nothing beats their integrated functionality.
Send a message, start a meeting, make a call, or fax a document using only RingCentral. That's a value proposition that's hard to beat.
GoToMeeting: Most reasonable pricing

GoToMeeting
GoToMeeting makes holding remote video-conferencing meetings easy and saves you money.
Price: $14–$19/organizer/mo.
Affordability and functionality are what really set GoToMeeting apart. You'll have access to excellent videoconferencing features, including screen sharing, unlimited recording, and up to 250 participants per meeting, all for a very reasonable price.
GoToMeeting also integrates with a number of other services like GoToWebinar, GoToConnect, and GoToTraining. Plus, if you're having a hard time remembering something from one of your meetings, GoToMeeting automatically generates a transcript of each of your video calls that you can use to find and save key moments.
Nextiva Cospace: Best free integration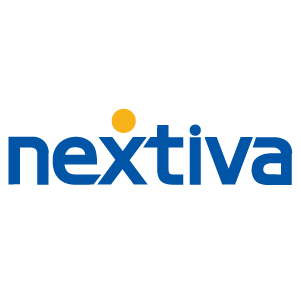 Nextiva
Nextiva is a VoIP provider that offers a free videoconferencing and communication product called Cospace.
Price: Free
You'll have to already be a customer with Nextiva to take advantage of Cospace, but you can't argue with a free price tag for a fully featured video-messaging platform. Cospace emphasizes collaboration, allowing you to schedule meetings, update tasks, and upload files in one place.
It's a powerful platform that's worth looking into if your small business also needs a solid VoIP provider or if you're already using Nextiva.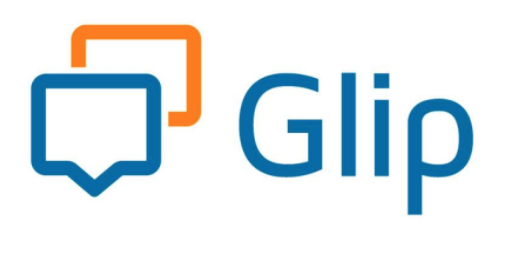 Glip
Glip is RingCentral's standalone platform that comes bundled with messaging, file-sharing, and task management features.
Price: Free–$5/user/mo.
Glip is a messaging tool with real-time chat, voice, and videoconferencing capabilities. Glip also offers a number of task management tools like file sharing and action-item timelines.
It's the kind of platform that makes it easy to run your business from one place. Especially if a lot of your employees are remote. The only downside is that videoconferencing is limited from 500 to 1,000 total monthly minutes per user depending on your plan. That said, Glip allows for unlimited participants for videoconferences, which can be really useful if you like holding big, company-wide meetings.
Zoom: Best turn-key solution

Zoom
Zoom is a widely popular and full-featured videoconferencing option with a free plan.
Price: Free–$19.99/user/mo.
Zoom's free plan lets you host meetings with up to 100 participants for up to 40 minutes. If you can manage to keep all your company communications within those limitations, you've got yourself a free messaging platform.
Zoom has become popular lately due to how easy it is to use. You basically download the app and get started, making the solution pretty turn-key for those who don't want any fuss.
Unfortunately, Zoom has had some security problems lately with hackers being able to gain access to Zoom meetings they weren't invited to. The risk of being invaded is mitigated by password protecting your meetings, but it does take some of the ease out of using the software.
Zoom is a simple solution— there's not a lot of bells and whistles. You basically just get videoconferencing functionality with an in-conference chat feature, but if simple is what you're looking for, look no further.
There are a lot of great platforms for connecting with your remote employees and associates, but some are more powerful than others. RingCentral is the full package for any business owner who wants a fully integrated communication powerhouse, while Zoom offers free and easy videoconferencing.
The platform you choose has everything to do with what your business needs to be most effective. The right set of features can propel your productivity and keep your remote employees feeling connected to their teammates. This connection can be absolutely crucial in taking projects from ideation to completion. Because nothing is more important to your bottom line than getting projects across the finish line.
Many businesses also depend on regular phone calls to keep things running as usual. We recently took a look at the top VoIP providers of 2020 to help businesses transition to a work-from-home phone system.
Disclaimer
At Business.org, our research is meant to offer general product and service recommendations. We don't guarantee that our suggestions will work best for each individual or business, so consider your unique needs when choosing products and services.