---
Last Updated: 4 days ago
Social distancing in response to COVID-19 is taking entrepreneurs out of the office and into the home. This shift has been difficult as small-business owners struggle to stay in contact with their employees and keep their business processes intact. Being able to have face-to-face interactions with your employees during the quarantine is crucial for making this unusual time feel more like business as usual. We've updated our recommendations to include software that gives you all the features you need to make running a business from home more feasible.
Video chat is a great way to stay connected to your team, especially if your business operates virtually. Whether you're looking to host formal meetings or connect one on one, there's a solution available. Here are our four top picks for mobile video chat services that you can use on your desktop and mobile devices.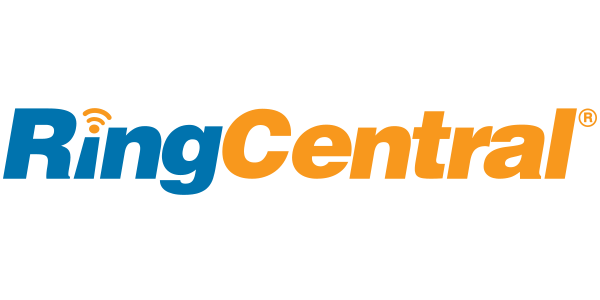 RingCentral Glip
Best Overall
Glip is first and foremost an instant messaging platform. But there's really no better way to manage your video needs than through a powerful platform that allows you to group your employees into task groups and teams.
These teams can make videoconference calls to their team or project group, making remote collaboration a breeze.
Glip also offers screen sharing, allowing your employees to easily share what they're working on, making collaboration more seamless. In addition, Glip, as a messaging platform, makes it easy to share Google Docs or Dropbox files with full integration to the top cloud storage platforms.
Best of all, Glip is completely free. The basic glip plan offers unlimited messaging, unlimited storage, unlimited teams, and 500 shared minutes of video per month. If your business needs more than 500 minutes of video, you can upgrade your plan to $5 a month per user, which gives each user 1,000 minutes of video per month.

Google Hangouts
Google Hangouts is a great choice, especially if you already use G Suite for your business. This app lets you connect with up to 25 team members at once.
The service integrates with your existing Google account, so there's no need to sign up for a new account. Hangouts are accessible from your laptop, as well as Apple and Android devices.
The program allows you to share screens and use Google Docs for real-time collaboration. Another useful feature is the ability to broadcast your Hangout to a global audience and share it via a URL. Google Hangouts is free.

FaceTime
If your team uses Mac products, consider using FaceTime chat for business collaboration. FaceTime is an iOS app that allows you to video chat with your team quickly and easily.
The app is available for a full range of Apple devices, but it cannot be used on Android or other non-Apple products. Desktop can even download FaceTime for Mac. It's a reliable solution for teams who are seeking to remain connected via their Apple devices. FaceTime is a free product for all Apple devices.

Skype
Skype is one of the most reliable video chat services. It works on a range of devices and is globally popular. If you're trying to connect with colleagues internationally, Skype is likely to be the chat program of choice. It's installed as an app on your smartphone or a program on your computer.
Whether you want to connect with your team via IM or video chat, Skype is a great way to do it. It's also a helpful way to cut costs. Savvy business owners who make long distance or international calls can frequently purchase a subscription to Skype for lower than average calling rates. It's free to IM and video chat between Skype accounts. Unlimited calling plans range from $2.99 to $13.99 per month, depending on the countries you're calling.
The takeaway
Video chat makes it easy to stay visually connected with your team, even in remote locations. If you're looking for versatile ways to connect with your virtual team face to face, start with one of these options.