RingCentral Video Propels Small Businesses
Disclaimer: RingCentral sponsored the creation of this article. However, we independently researched and authored all recommendations without guidance or instruction from RingCentral. We stand behind our expert-crafted advice for business owners.
We recently crowned RingCentral's versatile VoIP service as our favorite pick for most businesses. But the California-based company's new Video offerings take our love to a whole new level.
In a nutshell, RingCentral Video is a high-definition video conferencing software title. Famous names like Columbia University and the Oakland A's baseball franchise heavily rely on the title, although it's ideal for businesses of all sizes.
Let's dig deeper into why this video meetup platform is so undeniably alluring.
Data as of 12/21/22. Offers and availability may vary by location and are subject to change.
*Current promotional offer.
We love that RingCentral Video offers a truly free subscription that's actually practical. For example, the no-cost Pro plan includes unlimited meetings of up to 100 participants. Plus, new Pro users that sign up before December 31, 2021 can host meetings up to a whopping 24 hours in length. Both of these generous perks are certain to cover most organizations' basic needs, all without having to fork over any credit card information.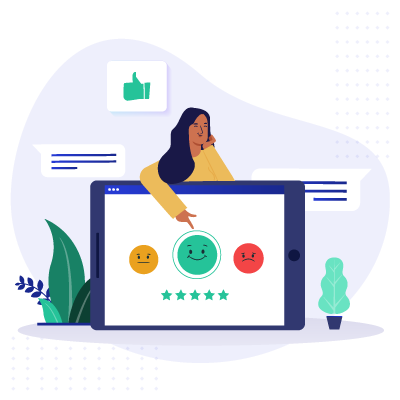 Expert Advice, Straight to Your Inbox
Gain confidence in your business future with our weekly simple solutions newsletter.
RingCentral's comprehensive approach
RingCentral Video was previously known as Glip until early 2021. However, the company has since transitioned to a more intuitive naming structure that clearly spells out the numerous components of its broader communication solutions.
For example, businesses needing the works may opt for the all-inclusive Message Video Phone (MVP) package. Meanwhile, Video and the phone-centric Contact Center offerings can be purchased à la carte for budget-conscious customers.
We find RingCentral's all-encompassing communications suite to be its chief competitive advantage. This setup allows business owners to rapidly transition from a phone call to a video conference and then to a text chat on the fly with little friction. Employee-only meetings can quickly shift to include clients without friction (more on this below).
By comparison, competitors like Zoom fall short with its siloed video conferencing offerings that inconveniently lack a broader communications ecosystem.
RingCentral Video features
The platform triumphs with its high-definition (HD) video and audio included on both plans by default. Plus, participants can enable Overlay Mode to place their upper body in front of a screen-sharing presentation, similar to the way people stand between a projector and a wall in an office. Not only are these two perks visually appealing, but they also have deep psychological benefits.
With this in mind, we find Video's HD generosity and Overlay mode to be subtle but significant parts of enhancing human connections via technology.
Task management and delegation
RingCentral Video is more than just a way to hold meetings. The platform also includes rich collaboration perks, such as task lists, ongoing chat rooms, and file sharing. Hosts can further break these features down into separate teams to grant smaller groups autonomy and focus.
Also, employees can invite external clients to a meeting simply by dialing their phone spontaneously—no clumsy software or browser links necessary.
Bottom line, we find Video specially crafted for teams needing a more profound way to collaborate on projects.
Best Business VoIP Providers
Unlike some competitors that inconveniently require an application download, RingCentral Video works natively in most web browsers and many third-party applications. This includes popular enterprise titles like Slack, Google applications, and Microsoft 365. Plus, meeting hosts can call mobile and landline phones from within a video conference, allowing nearly anyone to join from wherever they are in the world.
We love this no-download setup because it allows people to seamlessly blend Video into their workflow without the creativity-destroying interruptions of whipping out an external application. Further, it eliminates friction when reaching out to clients who might otherwise balk at needing software simply to communicate with a business.
We have a small team here at Plerdy, so RingCentral Video is a perfect fit for us. We are able to connect with our clients and peers in the most efficient way possible without having to move from Slack or G-Suite. When we want to have a video meeting, it's as easy as scheduling one with RingCentral's Meeting Center App in Google Calendar because they integrate seamlessly.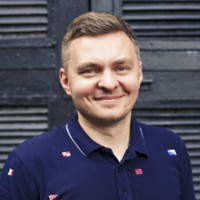 RingCentral Video is a seductive choice for businesses needing elaborate, high-definition communication options. What's more, the platform delivers value for all budgets.
Modest businesses needing affordability will rejoice in the title's free Pro plan that's powerful beyond the zero-cost price tag.
Meanwhile, for entities craving sheer power, the premium Pro+ tier offers more than most businesses would ever use. We particularly adore this higher tier's support for up to 200 participants per meeting, advanced analytics, and round-the-clock customer service.
And since we've all endured the pain of having our workflow interrupted, we find the platform's convenient, download-free integrations to be the icing on the cake.
Related read: Why 1 in 4 Small Businesses Choose RingCentral
Disclaimer: RingCentral sponsored the creation of this article and provided us compensation. However, we stand behind our assertions in this piece. We performed our own, independent research on the RingCentral Video product to deliver original recommendations without guidance or instruction from RingCentral.
Disclaimer
At Business.org, our research is meant to offer general product and service recommendations. We don't guarantee that our suggestions will work best for each individual or business, so consider your unique needs when choosing products and services.