What Is Web Hosting?
Web hosting enables a website to go live on the internet while optimizing the user experience and search engine ranking.
A fast, user-friendly website is essential to running a successful small business in the internet age. And before any small business can publish their website, they'll need to find a web hosting provider to store their website data. Here's what every small-business owner should know about web hosting companies and the various types of web hosting available today.
Web hosting is a service that enables an organization or individual to publish a live website on the internet. Web hosting providers store website files on a server, which allows users to access the website from any web browser.
Any website available on the internet today is hosted on a server. And though small businesses may opt to host their own website, that route is typically more expensive and time-consuming than paying for a web hosting service.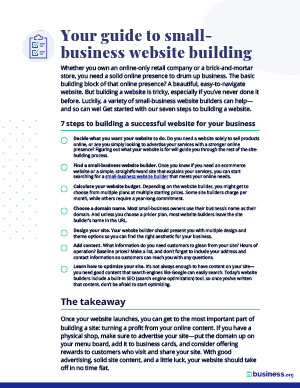 Grow Your Business's Online Presence
Build a beautiful website and start attracting more customers ASAP. Enter your email for a copy of our website building checklist.
How does web hosting work?
Web hosts offer secure, stable servers for companies and individuals to store their website files. When an individual wants to access the website, they simply type in the website domain name into their web browser. At this point, their computer connects to the web host's server. The server sends the stored files to the display, and the user can engage with the website.
Web hosting and domain names
Web hosting and domain names are two terms that are often tied together, but they are distinct services. Web hosting is a service that makes a website accessible on the internet, while a domain name is simply the website address. These two services work hand in hand—without a domain name, a user wouldn't be able to visit the website, even if it was hosted on a server.
Web hosts offer a variety of web hosting services, each with their own pros and cons. Here are a few of the most common types of web hosting services small businesses use.
Shared hosting. With shared hosting, many different companies' websites reside on one server. This option is popular and affordable but doesn't offer the highest quality user experience.
Virtual private servers. Also known as VPS, this type of hosting also stores several websites on one server. However, these websites get dedicated space on the server and have their own resources, delivering better performance.
Dedicated hosting. Dedicated hosting reserves one server for one website, minimizing security and performance issues. (But this option comes at a higher cost.)
Managed hosting. Small-business owners who choose managed hosting will get their own server, but it doesn't come with the same administrative options allowed with dedicated hosting.
Cloud hosting. Cloud hosting cuts down costs and minimizes risks by storing website files across multiple servers.
How to choose a web hosting provider
A2 Hosting, GreenGeeks, and DreamHost are some of the best web hosting providers for small businesses. However, it's important for business owners to evaluate their needs before deciding on the best option for their company.
A web hosting provider should be chosen based on several factors:
Bandwidth
Uptime
Reputation
Storage space
Cost
Server control
Customer support
Security features
Backup services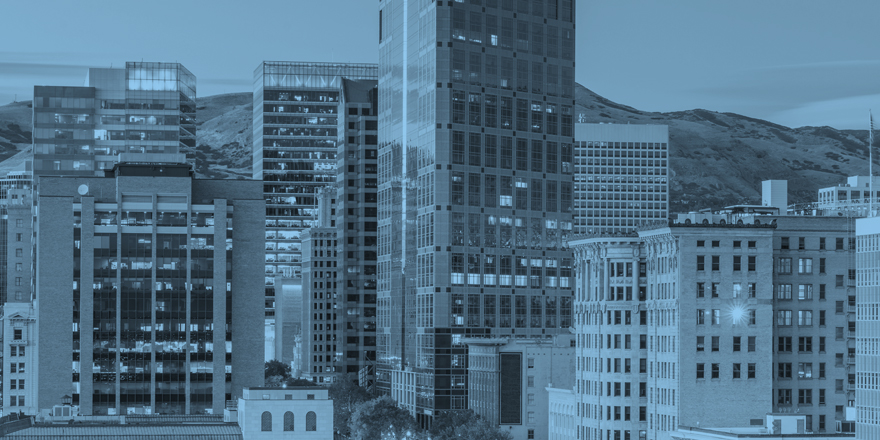 Build your custom site today
Customize your website with an easy-to-use site builder that'll make your brand look professional and polished in no time.
Every website requires a server to store its data files, and web hosting is a reliable, affordable way to accomplish this. Small-business owners can usually save time and money by paying a web hosting provider to store their website files, rather than hosting on their own server. Today's most popular web hosting companies offer fast uptimes, 24/7 support, and unmatched reliability.
Would you like to learn more about web hosting? Check out Business.org's 13 Best Small-Business Web Hosting Providers of 2021.
Web hosting is a type of service that allows an individual or business to publish a website online. There are many web hosting services available to small-business owners, such as Bluehost, InMotion, Hostinger, and HostGator. Each of these companies provides the technology needed to make a website go live on the internet, including a server and other types of software. Once the website is live, web users simply need to type in a domain name to access the website through their internet browser.
What is web hosting, and why do I need it?
Web hosting is a service that enables a website to go live on the internet. Small-business owners can pay a web hosting company to store their website data on a server, which makes all web files available to the public on the internet.
Web hosting is an essential component of running a reliable and fast website. Web hosting companies ensure that their servers are running 24 hours a day, 7 days a week. They offer fast uptimes that contribute to a better user experience and can improve search engine optimization.
What is a web hosting example?
There are many web hosting providers available to small-business owners, such as A2 Hosting, DreamHost, GoDaddy, and GreenGeeks. These web hosting companies offer a variety of services, including shared hosting (one server that hosts many websites), VSP hosting (one server that offers unique resources for each user), cloud hosting (multiple services are used to host one website), and more.
What is the difference between a domain name and web hosting?
Domain names and web hosting are two separate services that work together to make a website accessible online. A domain name is the website address a user types into the browser when they want to visit a website. Web hosting is the service that enables a website to be published on the internet—it's the place where all of the website files are stored. Without a domain name, users wouldn't be able to access the website (even if a small-business owner pays for web hosting services).
Disclaimer
At Business.org, our research is meant to offer general product and service recommendations. We don't guarantee that our suggestions will work best for each individual or business, so consider your unique needs when choosing products and services.