Shared Hosting vs. Cloud Hosting
How to decide between cloud hosting and shared hosting.
As you start building your small business website or optimizing your existing website, you'll need to choose what kind of web hosting you want for your site.
Web hosting gives you a home base and a foundation for your online presence. It's the digital infrastructure where your files are stored and where your site lives online. Choosing the right web hosting solution can help you have a better experience running your website, while managing costs.
There are two primary types of web hosting: cloud hosting and shared hosting. We are going to walk you through the differences between these two types of website hosting, as well as introduce some pros and cons of each type.
Shared hosting is a type of web hosting that operates on a single physical server. With this type of hosting, your business's website is "sharing" space on a server with other websites using the hosting provider. Because that single server is shared by multiple websites and multiple customer accounts, each of those accounts and their websites receive a certain portion of that shared bandwidth.
With shared hosting, each user that is sharing bandwidth on the server is not necessarily a single website. Some users own multiple sites. So in some situations, a shared hosting server can end up hosting significantly more websites than users, which can slow the server down for all users.
Shared hosting providers try to make sure that their services are reliable and will usually promise a certain percentage of expected uptime.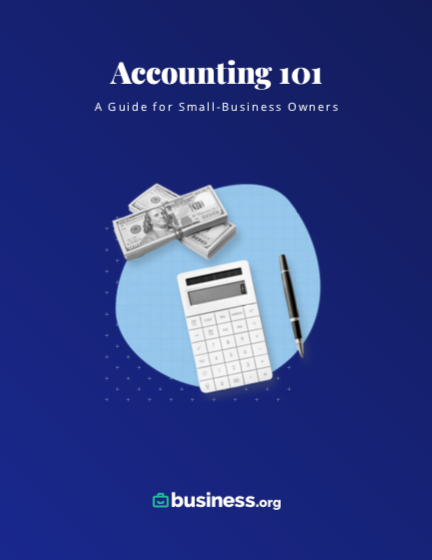 Get business accounting right the first time
Learn all about business accounting with our free ultimate guide.
There are several benefits of shared hosting:
Low cost—Shared hosting is the most well-known and widely available type of hosting primarily due to its low cost, especially when compared to cloud hosting. For example, our choice for best shared hosting provider starts at $2.75 per month compared to $16.95 per month for a managed WordPress plan from our choice for best cloud hosting provider. If you're looking for a low-cost option to get your website up and running, shared hosting might be the right choice.
No maintenance—The host is responsible for all server maintenance, which means that all you need to worry about is maintaining your website. Shared hosting might be cheap, but it can still take some of the complexities of small business technology off your to-do list.
Easy use—Built for entry-level users, shared hosting is simple and easy to understand. If you are a solo entrepreneur, freelancer, consultant, or other professional services provider, and you don't need a lot of ecommerce capabilities or advanced features for your website, shared hosting might be simple and sufficient enough to create your online presence.
There are a few potential downsides to shared hosting. One is the potential for service interruption. Since multiple users are sharing the same server, good, consistent performance is not guaranteed. That means your website might sometimes perform poorly. If all users on a shared server encounter heavy website traffic at the same time, the server might ultimately slow down and result in slow loading times and potential downtime for the websites involved.
Another limitation of shared hosting is that your site might not be able to handle larger amounts of traffic and you won't have full control of your site's features and security protections. Some shared hosting plans might charge you extra for higher amounts of traffic beyond a certain amount of bandwidth.
If you just want to get your simple business website up and running at minimal cost, shared hosting could be the right solution. But if you have more complex needs for your fast-growing business's online presence, shared hosting might not have enough capacity.
Cloud hosting is a type of web hosting that operates in the cloud on virtual servers. Instead of hosting your site on a single server, cloud hosting provides the bandwidth and resources of multiple connected servers, which means that the data for your website can be stored in different locations.
Cloud hosting has some key benefits:
Reliability—When a provider hosts a website across multiple servers, one failed server doesn't have to result in website downtime. Other servers can pick up where the failed server left off to keep your website online. Cloud hosting gives your website a bit of extra safety net: You don't have to rely on just one server.
Customization—Cloud hosting is completely customizable with total control over how your website is managed, giving you full access to the configuration and system core files. If you want to add custom APIs and web applications, deploy NoSQL databases, or implement other specialized software, cloud hosting gives you the flexibility to create exactly the server setup that fits your business's needs.
Higher performance and scalability—Cloud hosting can handle high traffic volumes efficiently, and can scale up resources to meet the needs of your site's users at any moment. If you have a complex website and need ecommerce features, accommodations for higher volumes of traffic, HIPAA or other data security compliance, or the ability to scale up your website's resources as your business grows, cloud hosting could be the right choice.
Along with the benefits and advanced functionality of cloud hosting, there are a few possible downsides compared to shared hosting: higher costs and more hands-on maintenance. Although cloud hosting provides greater control and customization, you as the business owner will need to be more involved in maintaining your system and ensuring security; service contractors can be hired to do this for you.
How to decide between cloud hosting and shared hosting?
The primary differences between cloud hosting and shared hosting are cost and reliability. While cloud hosting is more expensive, it can also handle larger amounts of traffic without the risk of the entire website crashing that can come with shared hosting.  If you are looking to grow your business and attract more traffic to your website in the future, cloud hosting might be a better option to start with from the beginning, since it is scalable and will grow with you.
If your business website doesn't need a lot of advanced features and low traffic and budget is your primary concern, shared hosting might be a better option until you have the funds to upgrade.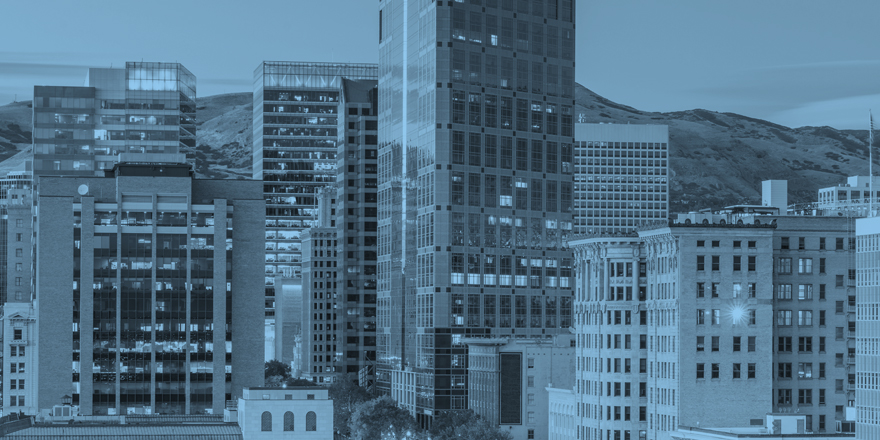 Build your custom site today
Customize your website with an easy-to-use site builder that'll make your brand look professional and polished in no time.
Choosing between shared hosting and cloud hosting is an important part of getting your business website launched and online. The right hosting plan can help make sure your website is optimized to deliver a great customer experience and help your business make sales.
When first starting out, if your business is simple and your website doesn't need a lot of features, you might want to choose shared hosting due to its ease of use and low cost. But as your business website starts to attract more traffic, especially if you have complex needs for data security and ecommerce, you might want to upgrade to the higher performance and scalability of cloud hosting.
Would you like to learn more about web hosting and find the best web hosting for your needs? Please check out our picks for the best web hosting providers for small businesses.
Cloud hosting vs. shared hosting FAQ
What is better, shared hosting or cloud hosting?
Cloud hosting is a better option if you have a website with heavy traffic or that depends on reliable uptime, advanced features, and customization. Shared hosting is a more budget-friendly option for simple business websites that can be upgraded later as your business grows.
What is the difference between shared hosting and business hosting?
Business hosting is a type of shared hosting service that is specifically for small businesses. It gives small business owners the simplicity of shared hosting with some of the extra features of cloud hosting. If you want more support and higher performance than shared hosting but without all the maintenance of cloud hosting, business hosting can be a comfortable middle ground.
Which hosting is best for business?
Cloud hosting is likely going to be the right choice for most businesses willing to pay the costs and handle the possible complexities and customizations.
What is the difference between cloud hosting and web hosting?
Cloud hosting provides storage for your website's files on multiple virtual servers. Web hosting stores your site's files on a single physical server.
What is the benefit of cloud hosting?
Cloud hosting is a more reliable, high-performance option that supports higher volumes of heavy traffic and allows your website to have more complex customizations and advanced features.
Which cloud service is best?
There is no one right answer for what is the best cloud service; it depends on your goals for your business website. But a few of the best-rated small business web hosting providers include Bluehost, DreamHost, HostGator, TMDHosting, and WP Engine.
Disclaimer
At Business.org, our research is meant to offer general product and service recommendations. We don't guarantee that our suggestions will work best for each individual or business, so consider your unique needs when choosing products and services.